My mother recently said: "It's the woman's fault that men stray."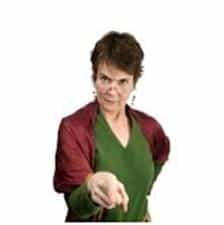 By Linda
As many of you know, last week we were down in Orlando for a national dance competition that our daughters were participating in.  When it was over we then traveled further south to stay for a few days at the beach.
We appreciate your patience while we were gone as our condo at the beach had no internet connection, so Doug and I traveled each morning to a Starbucks to check emails, approve comments, etc.  The rest of the day we were completely away from any computer – which I must say is delightful.
Anyways, Doug actually had some business to attend to for a few days and wasn't able to make it down to Orlando until Monday, July 4th.  The dance competition started on July 3rd, so I had to drive myself, my Mom and the girls down there a few days early.
It's Always a Conflict with My Mom
Discussions with my Mom are almost always "interesting" and on the drive down she initiated a conversation about my brother's situation. 
In the past, our conversations about him have not turned out well because she has always sided with my brother, and whatever I say usually ends up causing some kind of conflict.  It is understandable I guess, as he is her son, and in her eyes he can do no wrong.
Last week as we were talking she said (to paraphrase), "Men do not have affairs if they have a good wife.  It's the woman's fault that men stray."
I had a difficult time keeping my composure and not divulging too much of our own situation.  However, I did say: "So if Dad or Doug would have been unfaithful it would have been our faults?"  No answer.
Many years ago, her close cousin's husband left her for his daughter's best friend, so I asked my Mom if she told her cousin that all of that was her fault.  She said her cousin wished that she would have taken better care of herself and did a better job at controlling her weight.
I then asked if she believed that if a woman takes perfect care of herself and is the perfect companion to her husband, is that a guarantee that a husband will not have an affair?
She couldn't answer that question either.
I guess what really upset me was that my mom had such a narrow point of view, and that most people who have never been a victim of an affair believe the same crap.  It is always the woman's fault that a man strays (and vice versa).
Back in Time
After we got back from our trip, my daughter was reviewing our vacation pictures that we had taken.  We have a difficult time managing our photographs so there were some pictures on there from three years ago, which was during the time of Doug's emotional affair. 
My daughter commented how chunky I had looked at the time compared to how I look today.  Her comment brought me back to my conversation I had previously with my Mom.
I remember the time very well.  That year I had the 3rd grade class from hell, in addition to our children's increased extracurricular activities.  I was very stressed, tired, and unhappy. 
Obviously, I must have turned to food and put on about ten extra pounds.  I was too busy to take care of myself and I remember not being very fun to live with.  I am sure that Doug felt neglected and questioned if this was the kind of woman he wanted to spend the rest of his life with.
As luck would have it, Tanya enters the picture – skinny, attractive, fun, exciting, etc.  I am sure that she was looking a lot better than I was at the time, and gave him the attention and companionship that he was lacking.
Is that the reason it turned into an emotional affair?

Now I'm not saying that Doug had his emotional affair just because I put on a few pounds, but if I would have taken better care of myself and not allowed the stress of my life to influence my marriage, would the emotional affair ever have happened? Who knows?
I think about times throughout our marriage that Doug had stopped taking care of himself.  Times when he was too busy with work or coaching to exercise or pay more attention to me. 
There were times when he let himself go.  There were times when I felt lonely, bored and neglected.  Would it have been okay for me to have an affair?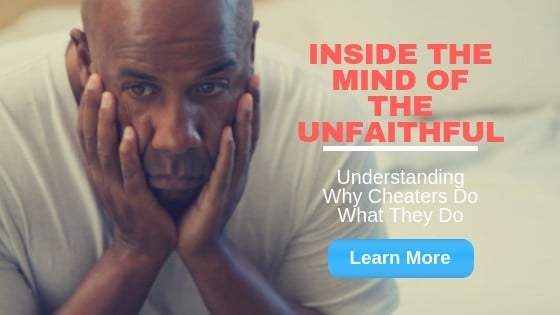 When I look back, there were times where I tried to encourage him to take better care of himself.  I knew he was under a lot of stress, so I tried to alleviate his stress by doing more around the house.
I know that in his mind I had missed the mark, but I feel I was doing what most committed people do by trying to make the situation better.
They make an effort to put themselves in their spouse's shoes and try to help them in any way that they can. They face the problem head on rather than run away from it. They don't escape and have an affair and then blame the other person.
I am baffled how cut and dry many people's opinion is regarding infidelity.  Many feel it is either the husband's fault or the wife's fault.   They cannot see that it took two people to get to that point and many times it was due to a simple lack of communication and understanding.