We feel that communication is key to affair recovery. Here are some tips that we have learned along the way.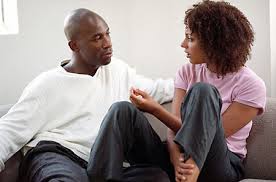 By Linda
We feel that one of the most important elements that is necessary for surviving an affair is effective communication.
We've certainly talked about this before, but it seems lately that many of the comments and emails that we get still site this as a major hurdle in many couple's affair recovery.
Below are some tips on communication that we have learned along the way.  Some we have picked up through our own experiences and mistakes, so some of these will be things you should NOT do:
The best thing that you can do is listen. You need to ask your spouse questions that will help you understand where they are coming from. Now I use the word understand. That does not mean you agree with what they are saying. It does not mean that you believe what they are saying. But you're trying to understand what they're saying.
Just as with human nature, when someone is intently listening to us we naturally feel drawn to them. We want to get closer to them.  So listening to them is one of the key things.
Don't be so persistent in bringing up the affair. When you repeat the message over and over that's a sure way to be ignored. The way that our brain operates we tend to ignore things that are repeated.
In fact, there's a term someone coined "MEGO" which stands for, "my eyes glaze over." You know, talking to your spouse and bringing it up makes his/her eyes glaze over. They're not there.
I've seen Doug with MEGO many times early on in our affair recovery process.
Obviously, talking about the affair is important and necessary, but don't go overboard.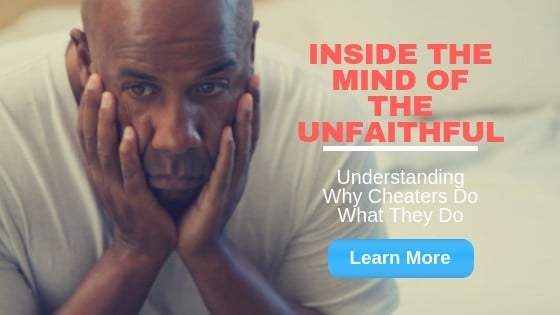 Wanting all the details is a close cousin. The danger with the details; details produce very vivid word pictures and when you know all the details about what the other person looks like, what they were wearing, where you met, what you did. It begins to sound more like letters to the editor of a men's magazine, than a couple talking about what they need to talk about.
And when you have all those details it's going to make it that much more difficult to forgive and to get that word picture out of your mind.
It's also going to be important not to make demands. When you're in that fragile period when you find out about the affair, you want to get the two of you committed to one another before you start making demands of the other person.
Now I draw distinction between demands and between boundaries. People will need to have boundaries, but demands tend to lead to problems.
Don't be close-minded. If you want your spouse to sit down and talk with you, one way to make sure that they don't, is to be close minded. That includes the whole idea that it's' got to be your way and your version of events that is the only one that counts. That whole, "my way or the highway," gets you into trouble.
Don't be self righteous. Now I know for most people this is a tough one. But this is one that is important because you want to be the infidel's spouse. You're not trying to be their pastor; you're not trying to be their holy spirit. You're not trying to do that. That's going to change the dynamics in the relationship.
If they're going to make changes, you want them to do it because of their own conscience. Not because you guilt trip them into doing it.
Give them time and space. You will need to allow them some time and space to get their thoughts together, and many times what happens is the hurt spouse wants things to happen now. They want things to happen real fast and many times you start doing the right things but you've got to give it time for the cheating spouse to make changes.
The process is like one of those huge super tankers. They can turn, but it takes a slow process and when you're talking about completely turning your marriage around its going to take them a little bit of time. They don't turn on a dime.
Try not to blow things out of proportion. If you have kids, especially teenagers, one of the ways to make sure your teenager quits listening to you is to freak out and blow things out of proportion.
It's the same when dealing with a cheating spouse.  If you freak out, your spouse is not going to tell you things either.
To improve communication takes activity and you taking initiative. Sitting back and being passive is what you want to avoid. By taking initiative you may have to learn some ways to start communication. You may have to be the one to pick up your phone and call. You may have to be the one to reach out.  Communication is key to affair recovery.