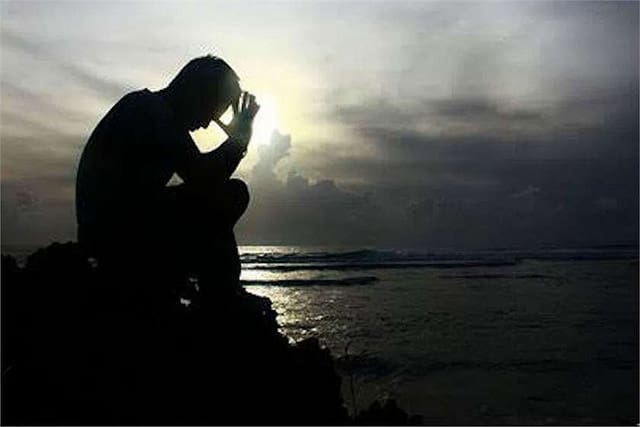 By "TryingToGetOver"  
The last thing I wanted to hear when my husband's affair was discovered was how long and hard the road to recovery would be. But it takes work and time, and there's no getting around it, only through it.
We are 7 months post Discovery Day number three (aka the time it finally "took"), and so I have been reflecting on the process. Many people in this forum are much further along than I am, so I am writing this for the newbies, the people in the thick of the awfulness, recently "hit by the truck" that is affair discovery. 
It Starts When the Light Shines In
Discovery Day is pretty much the worst for everyone, the betrayed and the cheater, as the ugly fact of the affair is dragged into the open. There are accusations, ridiculous denials even in the face of evidence, and everyone feels, at best, heartsick, and at worst, suicidal. But DDay is Day One of moving on, and that's important to latch onto. There is hope at the end of the devastation.
In the meantime, Linda and Doug give excellent advice about taking care of yourself, and sticking up for yourself, during this stage. You don't have to become a raving lunatic or judge or jury (though that might come out of you!). You can say, "I don't think that's true" to your partner's denials. You can say, "I need to leave if this doesn't end." If you need a compass, make it your instincts and your own integrity and you won't get lost.
In my opinion, outside help is critical at this point. My husband has called our therapist our "referee." I see her office as a safe space to get out the words that are hard to say at home, where we work to maintain normalcy. We can let loose a bit in front of our counselor, who keeps us on track if we go on tangents and asks the pointed questions that need to be asked.
Withdrawal, Acceptance, and Sadness
Once the affair is discovered, the only way forward is to put your partnership on lockdown. As this site stresses, there can't be communication with the AP, that has to end finally and completely. The AP can't have a say in recovery if your couplehood is going to survive.
The problem with that is the cheater goes into withdrawal from the drugginess that is an affair. Their sadness is real, and their obvious ambivalence is gutting to those of us who have been cheated on. Not only did I cry my eyes out about the fact that my husband betrayed me and broke our vows, I then had to sit and hold him while he cried about losing his "best friend" who, apparently, wasn't me. It was galling and ridiculous and insulting to say the least.
Our counselor would refer to much of what happened during initial recovery as disrespectful to me. But she also saw the larger picture and how hard it was on my spouse. We could see that my husband was stuck in a self-centered hole in his own universe and that he needed time to crawl out of it.
The number-one most effective thing our therapist did, in that first month, is something any couple could try at home. She asked my husband to pretend to be me. Like, to really pretend he was me, and then to say what he (as me) was feeling inside. It was like I could see the veil lift in his eyes as he considered, finally, what I was going through. He got some of the feelings wrong, but it was a start to him moving from catastrophic selfishness and into empathy. (And incidentally I did it too, I pretended to be him and said what I thought he was feeling.)
The Rollercoaster Rolls On
As weeks tick by and an affair begins to appear in the rearview mirror there can be many happy, normal days for couples. On the flip side, I can completely see how others come to the decision to split up after all that has happened. With distance and perspective you're either going to see how much you value your relationship or you're going to see that it is toxic, but either way, you're moving into better times.
For us, we have grown stronger and more resolved, but my husband has put in an enormous amount of spiritual work to make that happen. He is also examining patterns he's been in since childhood. Even in middle age and beyond we repeat familiar relationship dynamics from our past. It takes guts to confront them.
It helps us that he's a big talker. I'm a journalist, so I pretty much just ask questions and do a lot of internal analysis. He speaks everything out loud. Sometimes I can tell he doesn't want to answer me, but he does.
The surprise has been, for me, that my very up days can be quickly followed by down ones. I picked one girlfriend to confide everything to, and I tell her it's like I'm on a spinning wheel. On a day when I feel "it's all over, I'm fine" I know in the back of my mind that I'll eventually be right back down to "I will never forget this." I have come to accept that this is the feeling of emotions being processed, and it's not fun but is necessary.
Recovery from the Recovery
Why do strong emotions keep hitting me even 7 months in? Once I got all the truth of the affair that I needed, I had to begin processing how awful my husband was during the early recovery. His wailing about missing her and lamenting the end of that relationship? We have to talk about that now, and he needs to know how much damage that did to me. I need to call him out on his insane justifications, like the AP's husband being fine with her cheating. (Don't get me started with the idea of willingly risking STDs and AIDS being the sign of an evolved relationship…so stupidly dangerous.) So that's what we're moving through currently.
There are also still a lot of "triggers." My most recent was my yearly ob/gyn visit. You can guess how horrific it was to screw up my courage and blurt out that I had been cheated on and lied to. I can only say that, thank goodness, most ob/gyns have heard everything.
It also hasn't helped that the AP has peeped in. Her emails were diverted to his spam. She wrote a terse one-line apology in one, and another, longer demand for an apology in return! Needless to say, we didn't answer either. My husband didn't even read the second. And now I am well-versed in how to have spam filtered and deleted before it even comes in. The skills you learn!
Moving On
Many people here, like Linda and Doug, are years down the road and can see all the aspects of an affair with distance and growth. We're getting there. We're keeping our therapist appointment once a month. I'm slowly blurting out descriptions of all my various wounds so that my husband can help heal them. That is the ironic and weird part of affair recovery: The person who hurts you can also be the best person to heal you. Beyonce says just that in one of her many Lemonade videos, songs about her former-cheater husband, and she nails it in my opinion. (Incidentally, watching her videos on on YouTube really helped me early on!)
I thank you all for sharing your own hurt and healing. That is another thing to latch onto: You're not alone. Many of us are going through this together. Famous people and not-famous people and friends and neighbors and probably even family. If an affair happens in our relationship, the best we can do is put in our all to recover. So hang in there with me!
(Thanks so much to "TryingToGetOver" for sharing her experiences with us.  We love to share articles from our readers.  So if you'd  like to submit an article for us to possibly post on the blog, feel free to contact us about your ideas.)