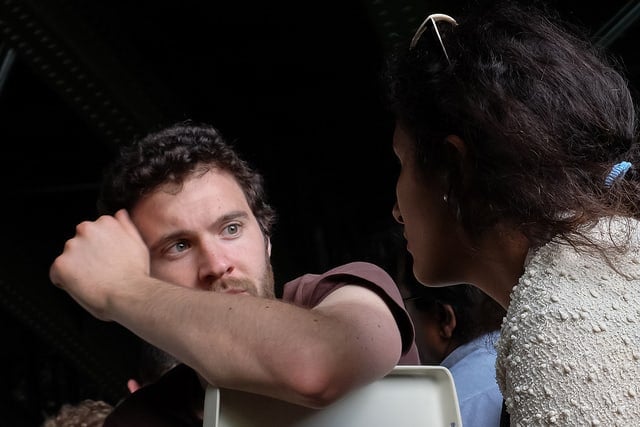 Getting the affair details – as little or as much as the betrayed spouse wants – is vital for healing. Yet, sometimes it works out that getting them gradually over time is best.
By "TryingToGetOver"
When I joined this forum I was in shock over my husband's affair. One of the first emails from the site to land in my inbox was the importance of knowing the truth, even some details. Doug had reached out to welcome me and I wrote back to thank him and to say that I did not want the truth, nor the details! WHY would I ask for gory details of the worst personal disaster I had ever faced? It seemed insane.
Doug wrote back to say, wisely, that whatever I wanted or didn't want was totally fine. It was my call. But, he said, be open to the fact that you might change your mind.
Four and a half months in (from D-day #3 and my final ultimatum) I see what he means. I finally wanted and got details, and I feel better.
Also, I've realized that my husband and I have been on the same ride. His version goes: There was no affair, she was a best friend. Then he admitted the emotional-affair part but minimized it (literally saying, "there's no story there"). Finally came the classic trickle-truth, including their months of having sex, as he slowly shed the reflex to lie. It has taken therapy, meditation, and religious (Buddhist) counseling to get him to a place of openness. Honesty does not come easily to a guarded, fearful CS so full of shame that he's built a mask of hubris that takes some doing to coax off.
My similar path: This can't be happening. This happened, but thankfully it wasn't as bad as those politicians who get women pregnant! Then, slowly, I asked questions. The answers devastated my sense of self and made me question who I was married to. But only by filling in the blanks could I move forward knowing who I was, and who he was and is. My own therapy (both individual and couples counseling with him) required those answers so I could enter stages of anger and sad acceptance.
An Analogy…
My good friend survived a horrific traffic accident. She woke up in the hospital with an amputation. The doctors told her she lost her leg, and she had zero reaction. How could she wrap her mind around that? Then came the cascade: Fury. Self-pity. Despair. She left the hospital desperate to cover up and use the most realistic prosthetic she could afford. A year passed. She began to meet with witnesses to her accident and ask for awful details. She began to speak to other accident victims. More time passed. She switched to a lighter, high-tech prosthetic that people can spot a mile away. She doesn't mind. She won't hide. She's now 15 years along and that accident is a giant signpost in her much larger life story. She will tell you every detail if you want them. She owns what happened. She's more than it. Her victimhood is not the sum total of her. 
After my ultimatum my husband blocked and unfriended his AP and gave me access to his phone. There I spotted a months-old  text thread between the two of them using some different number of hers. All I saw was my husband's text: (heart throb) is what he wrote. I deleted the thread and sat on the bed, shaking and crying. But later, I regretted not sitting there and going through the entire thread with him at my side. That thread was my witness, and I had gotten rid of it, and I wanted it back.
"I think I just wanted proof."
Four months later I was going through my husband's email, which he's also given me access to. His inbox was full and he needed to delete old messages, so I began to do it for him. There were dozens, maybe a hundred, of old work emails between him and her that he hadn't yet erased. Before I deleted I checked each one. Delete. Delete. Then I hit a year-old email. The two idiots had a long thread between them full of details of the affair, her subtly bad-mouthing me, poems of how they longed for each other and wanted to have more sex. It was gross, and pathetic, and vivid, and also, I will admit, incredibly validating. I forwarded it to my own email, to my work email as backup, and to my husband, writing, "I think I just wanted proof."
Then once again I started physically shaking. After taking a long walk, I sat and cried in front of him. He said all the right things. He promised that I will see, over time, that I am not making a mistake by staying with him. He showed remorse, listed the ways he has changed and wants to change further, promised that nothing like this will ever happen again and held me as long as I needed to be held. I thought, for a day, that I shouldn't have read that email, that it would be the final blow that would kill me. But then something in me switched. I texted the one friend I've fully confided in and told her what I had seen. She wrote, "You just had to know. Now you do, and things will go better from here."
That email I found is my witness, and its truth, along of course with my husband's changed behavior, is giving me some peace. I never, ever would have suspected such a thing would be possible. Also, I am happy that I got the details gradually over time. Trickle-truth must happen for a reason, and that is so we can accept something awful, as my friend gradually came to terms with her lost leg.
The truth didn't take my sanity, it returned it to me. I can now say, "I know what you did to me. You know that I know what you did to me. Let's see where things go from here." It breaks my heart that many in this forum are still hunting for the truth. At first I didn't want it, but now I understand how vital it is. I wish everyone luck getting what they need, and recovering.
Photo by Simon Blackely