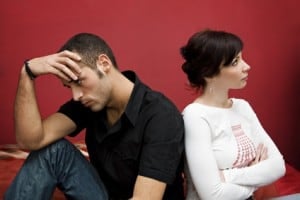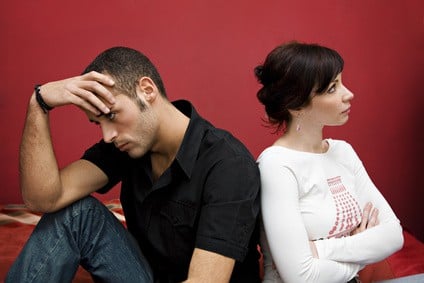 "My partner is doing everything right and I STILL can't forget the affair!"
Have you ever been nipped, growled at or even attacked by your friend's dog? (Or maybe your own dog.) You approached the dog too suddenly or maybe were just minding your own business and, for whatever reason, the dog responded to you in what felt like an aggressive manner.
No matter how many times you are around this very same dog showing absolutely no aggression, that incident sticks in your mind. You can't forget what happened and your interactions with the dog are forever changed.
You're a little bit more hesitant. You stand back and give the dog more room than you did before. Despite the friendly tail-wagger who is now looking at you with kind and gentle eyes, you worry that things will change and you'll be nipped or attacked again.
No, your partner is not a dog, but after an emotional affair the situation is exactly the same.
Things have changed – radically – as a result of the affair. You look at your partner differently. You hold back and are less open and trusting than you were before. You don't take anything for granted. You worry that you'll be betrayed and hurt again…
Even if your partner is doing everything in his or her power to prove to you that it's safe to open up and trust again.
You can't help but notice the way that your partner has been putting in extra effort. He calls to check in with you during the day. She's given you access to her email account and cell phone. Your partner now shares about feelings with you and asks to spend time alone together.
These are all really wonderful improvements from the way things had been in your relationship, but you can't enjoy them. You continue to mistrust and, despite your own efforts, are cold and withdrawn.
Your partner is really trying and is giving you clear evidence that he or she is working for the benefit of your relationship and you aren't joining in.
You can't forget what happened and you worry that you never will.
While your hesitance and continued mistrust are understandable, this is bad for you and bad for your relationship. The trick with healing after an affair is to take wise risks.
It IS a risk to open yourself up again when you've come face-to-face with the truth that your partner went outside your relationship for a level of intimacy that you two should have been sharing. It IS a risk to trust again because there are no guarantees that your partner won't cheat again. There are also no guarantees that he or she WILL.
Yes, it's a risk to extend yourself and trust your partner again, but it's crucial to do if your relationship is to survive.
Be fact-focused. You can't know with 100% certainty what's going to happen in the future; what you can know is what's happening right now. As you navigate your way forward and decide whether or not to take wise risks to trust again, be very fact-focused.
Unfortunately, it's easy to gloss over the real changes your partner has made recently and instead to hone in on the affair. Your anger, grief, resentment and fear take over and obliterate the positives that are also going on.
While it is a fact that your partner had an emotional affair, it's not the only fact and if the affair has ended, it's not a present-day fact. Allow time for your intense feelings to express themselves and then concentrate on the specific and observable facts as you know them.
Say to yourself, "Yes, my partner cheated and _____ is what I see happening now." Repeat this as many times as necessary to acknowledge the ways that your partner is showing you now that he or she is trustable.
Make completions.  Another fact is that you're probably not going to forget that your partner had an emotional affair. It happened. But you don't have to let the affair limit you and your relationship.
A powerful way to heal and move forward with your partner is to make a completion with the past. Come up with a meaningful action that helps you make this shift in focus; that can be your completion. Even if you always remember the affair, a completion allows you to release it and frees you to be here with your partner now.
Here are a few examples:
Pour out your thoughts and feelings (without censoring) in a letter that can be addressed to your partner, yourself or anyone else. Write until you feel a sense of completion and then burn your letter in a fire place.
Get out pens, crayons, paint or clay and think about the affair. Give yourself complete freedom and then create. Let your art represent the affair or how you feel about the affair. You can decide whether or not to keep your artwork, though it is most helpful to let your artistic creation go.
Re-commit to the future with a completion. When you are ready, come up with a symbolic ritual or action to focus yourself on the future you want to create with your partner. You could have a private (or public) vow renewal ceremony.
What's most important about a completion is that it is meaningful to you and that it helps you move from that old painful place to what's next.
---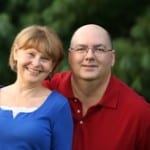 Need help rebuilding trust after your partner's affair? We're relationship coaches and authors Susie and Otto Collins and we can help. Our free Relationship Reverse Report will show you how to identify habits that keep you and your partner distant and in pain and then turn them around for more trust, connection and happiness. Visit http://www.relationshipreversereport.com/#
Looks like you haven't signed up yet to become a member of our site.  Check out all the benefits of membership by clicking here.