Note:  This post is an excerpt from our book "Healing from an Affair: A cheater's guide for helping your spouse heal from your affair" and is directed towards those who have been unfaithful.  Though the unfaithful can obviously be either male or female, this is written from a male cheater's perspective.
---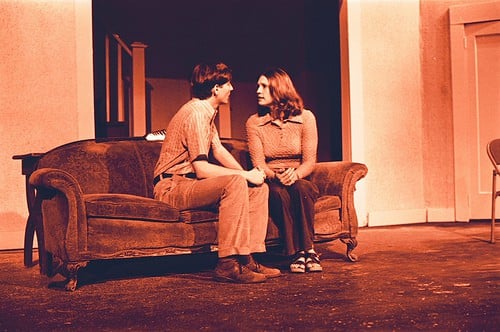 Refusing to talk about the affair is the number one complaint women have about their husbands (after an affair), based on our past surveys.  So this is a biggie!
I realize you don't want to talk about it for whatever reason.  I didn't want to talk about it either.  I just wanted it to go away.    Unfortunately, that doesn't matter if you want to save your marriage and help your wife heal.
I know as a man, a lot of times we don't want to talk about things and we don't want to express feelings and all that sort of stuff, but you just have to suck it up and do it. You need to sacrifice your quiet cave time and learn to open up.  Otherwise, your affair is going to be the elephant in the room for a very long time.
When mentoring cheaters, one thing I will tell them is that if they want to help their wives get over the affair, recover and heal, they need to wrap their heads around the fact that if they just give their wives what it is they're looking for and what they need, the healing process will go so much faster.  It will help their wives to "move on" more quickly, which is exactly what they (the cheaters) really want in the first place.
Certainly talking about your affair is arguably the most important thing that you're going to have to do.  So do it for both of you!
If your situation is anything like many other cheaters, an interesting thing happened after your affair was discovered.  You may have felt like the weight was lifted from your shoulders.  The stress of the affair was magically relieved once your wife found out about it.  Assuming you then ended the affair, you may have felt that it was all over and it was time to move on.  After all, what's past is past and you promise never to do it again.  So she needs to get over it. 
Well, I don't think I need to tell you how misguided that thought process is.  For your wife, the pain, the emotions, the anger and the questions are only just beginning.  Talking about the affair so that she understands it is what she needs right now (among other things).
When you do talk about it, be completely honest.  What you may not realize is that when your affair was first discovered you probably only revealed part of the details believing that that was all your wife needed to hear. But as time goes on and she keeps pounding you with questions and she finds out more information and details, it's like starting all over again for her. It's like having a D-day over and over again.
I think Linda and I have probably had about 10 D-days. Even two or three years later I released new information. Then we would have to start from day one building trust and dealing with the new triggers.  I screwed up badly here and suggest you do as I say and not as I did!  So be completely honest upfront.
Linda's input:  I know you think that telling your wife everything will be very difficult for her, and it will.  By verbalizing everything that you did, it's going to be very difficult for you as well because you will finally realize "Gosh, I really stepped over the boundaries and I can't believe that I did this.  I can't believe I caused so much pain." It's just as important for you to verbalize the details of the affair so that you can deal with it too. If you keep it in this nice little box and you keep it looking all rose-colored, that's the way it's going to stay. You need to get it out so the ugly truth is revealed and addressed.