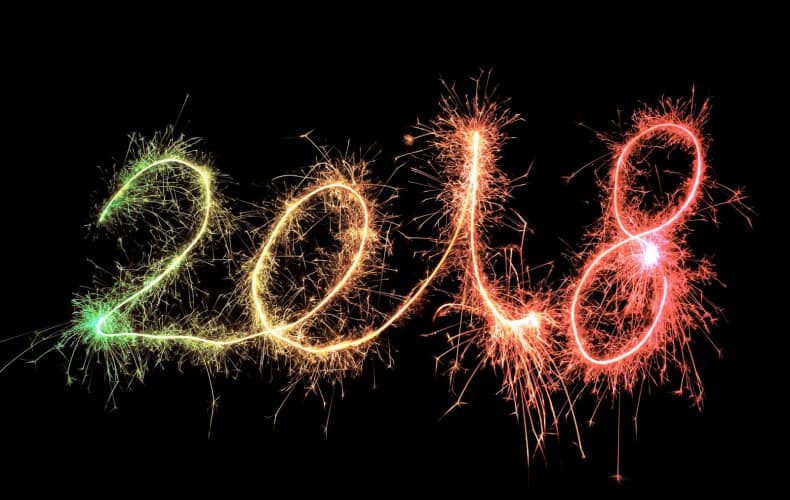 (Note:  This is a re-post from last year, but we've updated it for 2018)
Happy New Year!
Every year we spend a great deal of time during the week between Christmas and New Year's working on our resolutions for the upcoming new year.
This year, we did things a little differently.  This year we set work and personal goals as usual, but only one real resolution – To work diligently on achieving our goals!
That may sound weird to some of you, but it works for us – at least we hope it will!
That said, we certainly understand how difficult it is to even think about goals and resolutions after experiencing infidelity and during a marriage crisis. Surviving each day often feels like the only possible goal.
We like to think of each new year as a new beginning of sorts, and we want to help you gain some footing and some direction if you need it by providing you with a list of possible resolutions for affair recovery.
They may not all fit your situation and if that's the case, add your own below in the comment section.  Additionally, we encourage you to use this list as a reference to create your own goals/resolutions and refer to it often.  Daily is best.
But we also encourage you to go a step further.
When making your list of goals or resolutions, for each one, come up with a few of your key motivations for that goal.  Put some meaning behind it so that it will motivate you more to accomplish it.
For instance, let's take the goal, "Read at least 6 books this year on affair recovery, relationships, marriage building and/or self-development."
On the surface, you might think, "OK, that's fair enough, I think I might be able to accomplish that.  Let's go for it"  Then what will happen is a few weeks into 2018 you've forgotten about it or you just don't care anymore.
What you need to do is add some key motivations behind that goal.  Things like:
By educating myself on affairs and their dynamics, I will be better able to know what I'm really up against and what to expect.
If I don't educate myself of this stuff, my recovery timeline may become longer.
The knowledge I gain will help me to heal my marriage and eventually make it better than ever.
It will motivate me to become the best person I can possible be.
Then review your key motivations  regularly as well.  We do this on a weekly basis, but you may want to do so more or less frequently.
OK, now on to the resolutions for affair recovery.  (And remember to add your own to the list in the comment section below the post.)

Your 2018 New Year's Resolutions for Affair Recovery
Resolutions for the Betrayed Spouse
Make your health a number one priority by getting enough sleep, eating nutrient dense food, and having a good friend to speak with often.
Work on thoughts that would imply you need to take the blame. Your mantra should be: "I did not cause this, I did not create this, and I cannot control the bad behavior of my spouse."
Become assertive and ask for actions from your wayward spouse that hold him or her accountable.
Ask your spouse what practical steps they will take to stay away from the other person. Have your spouse discuss a plan with you.
Look for a good couple's therapist, mentor or pastor, trained in infidelity recovery, who can help.
Read at least 6 books this year on affair recovery, relationships, marriage building and/or self-development.
Ensure all contact is cut with the other person.
Stop begging, pleading and being clingy with your spouse.
If you feel you are stuck in a victim mentality, acknowledge that you have control of your life and your actions and reactions.
Resolve to not stand for your unfaithful spouse's poor behavior, and should it continue, don't be afraid to enforce consequences.   
Do not allow the wayward spouse to blame you for ruining his or her fun. Your wayward spouse may have become addicted to the other person, but all addictions need to be treated and come to an end.
Go to the doctor and get a health check. You need to ensure that your wayward spouse has not transmitted something to you. This is especially critical for women to do since some forms of HPV, which have no immediate outward sign, can cause cervical cancer.
Realize that no matter what your spouse tells you, your spouse made a choice.
Do not listen to thoughts, family members, or friends that tell you that you are not good enough.
Decide on whether or not your children should know and why or why not.
Develop a plan for triggers. Who can you call when you are faced with a debilitating trigger? What can you do to take your mind off of it?
Get rid of any friends who want to drag you down.
Resolve to focus on yourself more this year.  Exercise, meditate, pray, hang out with friends more, buy some new clothes, golf more, get involved in volunteer work or take those continuing education classes that you have been wanting to take for years. etc.
Try to stop comparing yourself to the affair partner and your marriage/relationship to the fantasy-filled affair relationship.
Be yourself.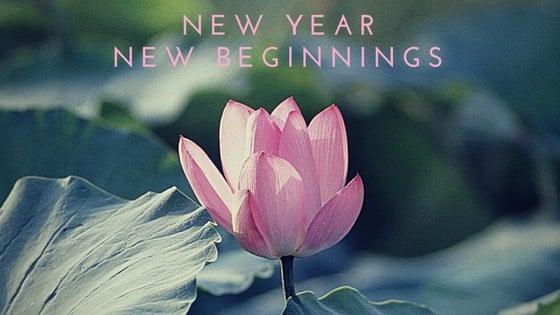 Resolutions for the Unfaithful Spouse
If you haven't already done so…End the affair!
Stop the lies, the trickle truth, the gaslighting, stonewalling, blame shifting and deceptive behavior.
Be more proactive in discussing the affair and what was going through your mind at the time.
Be open to answering any questions that your spouse may have in a calm, non-defensive manner.
Read at least 6 books this year on affair recovery, relationships, marriage building and/or self-development.
Strive to be more empathetic towards your spouse.
Stop blaming your affair on your spouse.
Be more aware and sympathetic towards your spouse when he/she experiences triggers or other signs of trauma.
Resolve to lead a life of transparency, honor and integrity.
Analyze your affair and understand how and why it happened and how fantasy probably was a big factor.
Find a trusted friend, clergy, relative, therapist or mentor to talk to a share what you are experiencing.
Work towards eliminating guilt and shame as an emotional crutch.
Devise a plan as to how you are going to stay away from your affair partner and share it with your spouse.
Resolve to look within yourself to discover what truly makes you do the things you do.
If you want to be trusted, prove it with your actions.
Resolve to commit 100% to your marriage and to your spouse's healing, and do whatever it takes.
Express your remorse and make amends for your behavior.
Stop letting your ego run your life.
Resolve to face your fears and your self-serving mindset and be willing to accept the consequences for what you've done.
Never tell your spouse to "Just get over it" or "Move on" again.  There is no timeline for recovery and healing.
There you have it.  Your 2018 New Year's resolutions for affair recovery.  We know we may have omitted a few, so please add your own to this list in the comment section below.