If You're the Unfaithful Partner (Or Married to One) and Feel Like You Need Some Direction
This just might do the trick...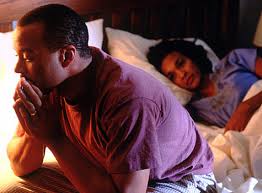 Hello!  Doug here.
I've been talking a lot lately to betrayed spouses (BS) all over the globe about their
struggles since their partner's affair.
And not too long ago, after hanging up from a call with a BS who was incredibly lost and in so much pain due to her husband's total disrespect, misguided blame and emotional abuse resulting from his multiple affairs - I became quite mad.
I was mad about the treatment this poor person was receiving from a husband who at one time loved and cared for her.
His actions were quite awful and he certainly needed a swift kick in the you-know-where to knock some sense into him.
Unfortunately, in this instance, it appears that it is too late no matter what he does, as this particular BS had decided that enough is enough.  She was beaten down to a point where she decided to file for divorce.
Anyways, later that evening when Linda got home, I told her about the call and we both agreed that there are just some unfaithful spouses who don't get it, and they never will get it no matter what transpires.
But we also agreed that there are many unfaithful spouses who are on the other end of the spectrum...
Sure, they made a mistake, but when it was discovered they immediately were remorseful, they ended the affair and started to make amends and did whatever it took to help their spouse and marriage heal.
Now, the overwhelming percentage of unfaithful spouses that we deal with seem to fall somewhere in the middle.
Yes, they too made their share of mistakes, but deep down they are good people and they realize they need to do better and turn things around.
It's just that somewhere along the way they get off track, they get lost and they don't know what to do or what to say.  They may waffle back and forth between their fantasies and their spouse.
Or perhaps they just want to 'move on' and try to sweep the whole episode under a rug so as to save themselves from further guilt and shame.
I know I'm leaving out a whole bunch of other possibilities, but I think you get the picture.
This third type of person is who we feel we can best help.  After all, I was that person about seven years ago, so I know exactly how it feels and what was going through my thick head at the time.
So where am I going with all of this?
The whole episode and resulting discussion with Linda motivated me to create a program I call the Unfaithful Spouse Program Bundle.  
The program can accommodate no more than 25 people at any one time.
To see why and what's included, please keep reading…
(I really hate those long 'sales' letters so I'm just going to spell out what you get in this bundle and you can make up your own mind if it's something you feel is right for you.)
So, why is this program bundle only being offered to just 25 people?
Well, that will become clear here in a minute, so bear with me! First of all, here's what's in the bundle:
Healing from an Affair: A cheater's guide for helping your spouse heal from your affair
Our very popular program that takes the cheater through the 24 "tasks" they must perform in order to best help their spouse heal and recover. The program includes the following:
A 102-page manual
Audio version broken into 7 easy-to-listen to tracks
The Anger Log: A spreadsheet which the cheater can utilize to track their anger, how they responded to what made them angry and whether or not their anger was justified.
The Affair Inventory: A questionnaire for the cheater to complete that will assist them with conducting a thorough analysis of their past character, habits and behavior resulting in a better understanding of why the affair occurred.

Audio interview with Gary Shriver

, co-author of the book Unfaithful: Hope and Healing After Infidelity talks to us about his experiences at helping his wife heal from his affair while offering his own suggestions and advice.

Audio interview with "DJ,"

a betrayed spouse, who shares her own healing experiences and what her husband has done well – and not so well – in the way of helping her heal.
We've also separated out each of the 24 "cheater's tasks" into its own PDF so that the betrayed can very easily print them out and give to their cheating spouse if they desire to do so.
A Survival Guide for the Unfaithful
A 45-page booklet containing a collection of ten articles from our site that are a must read for every unfaithful person.
The articles are not meant to berate or punish the cheater, but instead are meant to help them gain a better understanding of the betrayal and lead them towards better decision making and providing greater assistance in the healing process.
Inside the Mind of the Unfaithful: Understanding Why Cheaters Do What They Do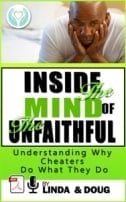 This is a program that was created from a discussion I had with another ex-unfaithful, Tim.  It not only sheds some light on what the unfaithful was/is thinking for the benefit of the betrayed spouse, but it will also help the unfaithful person gain some more insight into their own actions and thought processes. The program includes the following:
A 43-page manual
Audio version lasting about 57 minutes
How to Confront a Cheating Spouse - A hard-hitting guide written by a betrayed spouse who has experienced confronting his wife after he discovered her affair. He shares his advice and guidelines for confronting the unfaithful spouse in a way that produces desired results.

The Most Common Mistakes Made by Both the Unfaithful and the Betrayed Spouses

after Infidelity

- This guide contains 48 of the myriad of mistakes that we (and many readers) feel we made over the course of our recovery.
Understanding Your Betrayed Spouse
A 14-page guide that goes over many of the do's and don'ts for the unfaithful spouse after their affair, as well as what they can expect from the betrayed spouse.
Selected Audios and Transcripts from the Affair Recovery Group Sessions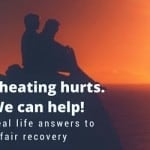 I've selected a few appropriate audios and transcripts for the unfaithful spouse to listen and/or read that are from the Affair Recovery Group sessions with Marriage and Family Therapist, Jeff Murrah.  In all, they encompass just over 4 hours of audio listening. This program contains the following:
Managing and Coping With the Fantasy of Infidelity
Discussion between me, Linda and Jeff Murrah on the fantasy of infidelity.
Linda and I talk more about overcoming the fantasies inherent in an affair.
The three of us cover a variety of cheater/affair partner/ betrayed spouse dynamics during an affair.
A discussion about everything related to the "Affair Fog."
One Half-Hour Telephone Mentoring Session with Me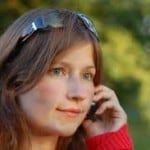 This is the reason why I can only offer this to the first 25 people!
I've set aside a few hours each day (not weekends) to talk with you about whatever you want to talk about.
You can ask me any questions you want.  You can ask for my advice.  You can get inside an ex-unfaithful person's brain.  You can just vent.  It's up to you!
Now, I'm not a therapist or "guru" and I don't claim to have all the answers to every situation, but I don't hold any punches and I'll certainly give you honest answers and tell you my honest opinion - not just what you think you want to hear!
Who Is this Bundle For?
Now, being an ex-cheater who at one time would never, no way, no how, go for anything like this, I realize that mainly betrayed spouses will be interested in the Unfaithful Spouse Program Bundle. That's totally cool and is to be expected. 
In fact, most people who have already purchased the programs within this bundle are betrayed spouses.  And furthermore, about 99% of the people that I mentor are indeed betrayed spouses.
However, if you are an unfaithful person looking for some answers, some direction - this bundle will do the trick.
How Much Does this Cost?
If you were to purchase each of these programs individually, you'd spend about $179.  However, for the first 25 people, the Unfaithful Spouse Program Bundle is just $69.  Once 25 people have registered, I have to cut it off as I don't have sufficient time to handle any more than that.
New Option!
It's become apparent that not everyone wants or needs the extra layer of support of talking with me.  That's totally cool and I understand completely.  So, if you want to take advantage of this program without the mentoring option, you will pay just $40.  We'll call this the 'Basic' option.