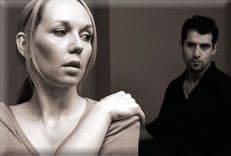 So what happens when your husband marries the other woman?
By Sarah P.
There are several influences that could lead to a man leaving his wife and marrying the other woman. As you know, these people are less than 10% of the men out there, and when they do leave their marriage has a 70% chance of failure over the long-term.
Who are these other women that they marry? Personally, I have observed that they come from one of two groups:
Co-workers
Former lovers.
For example, it is quite common for someone going through a mid-life crisis to look up an ex-flame online just to 'see what they are up to.' Often, the wife never hears about this action because her husband's curiosity doesn't cause him to have "brain damage."  His curiosity is satisfied after doing some online sleuthing and he never contacts the former flame.
Or, perhaps he does contact the former flame but both he and the former flame can clearly see there is no longer a "flame." End of story. 
But, in some cases, curiosity leads to "brain damage" and the man leaves his wife for the former flame. The reason I call it brain damage is because the guy has to alter his thinking to such extremes that he is behaving as if he is brain damaged. After all, why would anyone in their right mind destroy all of the years they have built? The answer is, they are not in their right mind.
So, what of these people?
A man has to have a flawed mindset to be open to this sort of thing.
I know a couple of men who believe that their "real soulmate" was a former girlfriend. They are not completely emotionally engaged in their marriages because they are always thinking they would have had a better experience with "the one who got away." Sometimes the wife knows about it and other times the wife does not.
The One That Got Away
I had a bad experience with being "the one who got away." In my mind, when I broke up with that person years ago, I was 100% done and I never regretted the break up. But, apparently he was not 100% done and talked to his wife about me constantly.
One day he emailed me sharing his heart, telling me he was married and had 4 children, but that he also missed me. I did not answer.
Then he emailed me again. I did not answer.
Then, he sent me even more intense emails saying he wished we had married and had kids together. I did not answer.
Finally, he somehow found my parent's email for their business. He emailed my dad, gave him a sob story, and asked why I was not answering. My dad felt sorry for him for whatever reason and told him he would make sure that I emailed.
Well, I carefully crafted a response telling him clearly that both he and I had moved on and that I was also happily married with children. I asked him to please focus on his family since he had a lovely wife and lovely children. I let him know in no uncertain terms that it was over and it would always be over between us. I told him I had zero interest in engaging with him in any way. Then, I asked him to stop emailing.
Little did I know at the time that he wanted any kind of relationship with me, even if it was about me rejecting him. (Please don't blame me because there was a lot I had not learned at that time.)  So, he started emailing again. Once again, I did not answer.
Ten more emails arrived, pleading with me, and I did not answer. Then, one day I got an email from what I figured out was his wife with the subject line: please don't have an affair with my husband. Say what?!!
These people were from Europe and lived in Europe and spoke a different language. He spoke English and she did not. I spoke their language as well. She wrote me in her native tongue and was absolutely distraught. She told me her side of it, which was that he started talking about me soon after they were dating.  She chose to marry him because she loved him and he was her first serious boyfriend.  She felt like he was going to wear me down and draw me into an affair.
I wrote her back in and tried to explain in her native language that I was happily married, that I would not answer her husband, and I would never engage in an affair. The emails kept coming from him, but I never opened them.
Soon after that, I literally stopped using that email account and gave my new email address to everyone I knew. Since then, he has contacted my dad again and I have set my dad straight. I have told him that he is to ignore this guy's emails and to never give any personal information about me.
Too Intense
I think this guy is in the minority in terms of his level of obsession. In fact, his unhealthy obsession with me caused me to break up with him in the first place. He was too intense, extremely jealous, and too controlling. Even though I was in college, I knew enough to realize this kind of thing was trouble and so I broke up and cut all contact.
It also helped that he was a European and couldn't simply just drive over to my house. These were also the days before widespread Internet access and so he couldn't bomb me with a bunch of pleading emails either.
I was so relieved when I broke up with him and nothing could have convinced me to go back with him. Yet, he was still trying and torturing his wife with this.
I believe that he is deeply troubled and would have done this with another girlfriend if it hadn't been me. It's too bad that his wife chooses to put up with it instead of realizing he has a problem and then choosing to leave him.
But this phenomenon also exists in ways that are mutual. This is when it becomes a threat to a marriage.
When some people hit a snag in their lives, they immediately look outward. Then they think of the road not taken and the old flame that they never quite forgot. Not everyone does this, but people who believe happiness comes from external events are prone to falling into this trap. 
Sometimes both ex-flames have the same personality flaw and the attraction is mutual. If this occurs, and both people believe they cannot be happy unless they are together, then people are going to get hurt.
I think this is one of the situations where a man might marry his mistress. Prince Charles and Camilla Parker Bowles are an example of an old-flame rekindled. (Or maybe their flame never died…) Mackenzie Parker of the Pittsburgh Post-Gazette muses,
"You can be the other woman and still get your man. Heck, you can be 50-something, frumpy, have bad teeth and still get your man. All the psychologists and advice columnists were wrong — sometimes married men DO leave their wives for their mistresses, and sometimes they even live happily ever after, thereby disproving your mother's warning that "just because he cheated on her doesn't mean he won't cheat on you." Wait a minute — scratch that last paragraph, says Gilda Carle, a New York therapist and author of "Don't Bet on the Prince! How to Have the Man You Want By Betting on Yourself." For those mistresses out there who see themselves validated by Camilla Parker-Bowles, for those who believe that patience and persistence will get them to the altar in the end, a distressed-sounding Carle had the answer in three words:
"No, no, no!"
"Charles and Camilla are an anomaly. This almost never happens," she went on. "This is not your typical mistress-married man relationship. Charles knew Camilla well before he met Diana, Camilla married someone else before he did, and she even encouraged him to marry her for the sake of having heirs. It's a totally different situation than for most men, who are perfectly happy the way things are. They have their families, and they have their mistresses. I should have a dollar for every time I've heard one of my clients say, 'Oh, he's going to leave his wife.' " (1)
Therapist Gilda Carle knows from experience and I bet that if she got her dollar, she would be one mightily wealthy therapist. So, most men say they will leave and even pledge their undying love, but it is a rare situation when it actually works out that way.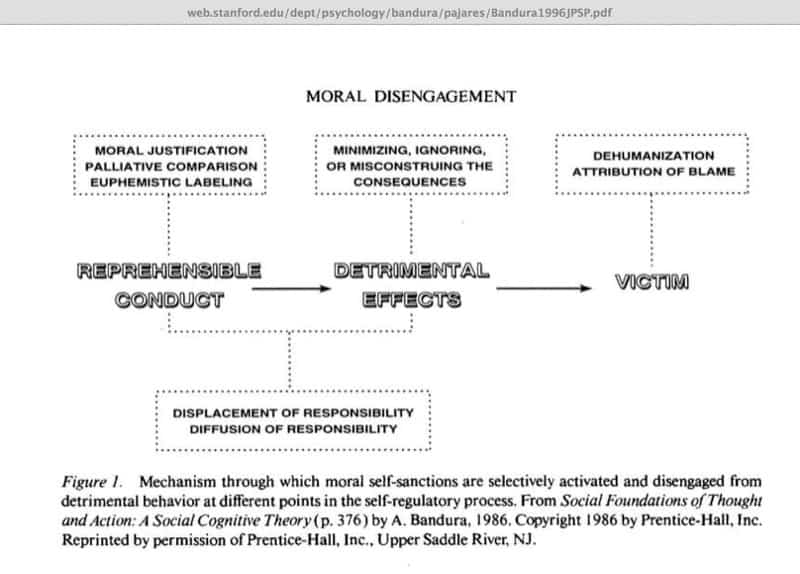 When Your Husband Marries the Other Woman
Still, some men are stupid enough to leave their wives and some other women are even stupider to become the new wife. There is a dark side when a man leaves his wife and marries his mistress—and this dark side is that there is an unusually high chance that he will cheat on this mistress.  
Here is a comment straight from "the horses mouth" that tells you exactly how it turns out when a mistress is stupid enough to marry a wayward spouse. This comment is from "OtherFoot" and was found on the Good Therapy website:
 "I was the "other woman" in my current husband's life. To all the women who have been cheated on, let me tell you: karma is a b*tch. They will get what they deserve and you don't have to do anything—it happens. I want to trust my husband but can't. The things we did to get away with cheating are the same things that haunt me now. I can't shake the feeling that he is now cheating on me. I see things that look familiar to those things we used to do while cheating. I love him but can't trust him, which causes a lot of conflict in our marriage. I am in constant fear/suspicion every day. How can I even put it aside and move forward? It's been six years! I want to be able to trust but cannot. —Other Foot." (2)
Yeah, well, all I can say is that nothing good can ever come from an evil act. If you want a marriage to have a chance at a happy ending, you cannot acquire a marriage on a foundation made of lies, deception, selfishness, and devastation of others.
I am not saying that beginning a marriage the right way always guarantees a happy ending, but I am saying that you can never have a happy ending if you steal someone's husband.
I don't understand why some women are so stupid that they marry someone willing to cheat on his wife and believe that they are so "special" that he won't cheat on them. No indeed, they are not special at all and when the man gets tired of them, he will be off to ever greener pastures.
Then there are the women who were cheated on and left for a mistress who go out and find a married man for themselves. Here is a comment from ListeningLoud on the Truth About Deception website. I think the comment speaks for itself:
"Five years ago my husband of 10 years left me for his mistress. They are now married with a baby. It was devastating. I then many years later, decided to lightly date a married man from Ashley-Madison. He seemed to respect his wife but reported that they were living separate lives. He fell in love with me and on his own wanted to leave. He tried thinking she would let him go. She fought hard for him and I think there were threats about the children. So 6 weeks ago he told me he was trying at the marriage. I have not spoken to him since. He confessed me to her. She called irate. I offered to talk to her but she never called back. I have not talked to him since. Apparently they are trying and well they should. I wish my husband had tried. But it was doomed because he was in love. So any insights on this? I always believed my guy (the married one) had to really try to see if there was anything there to salvage. It was and is the only way if we are to ever be together. To blow up his marriage and declare he loved me wasn't going to work. But now he is gone. I do wonder if he will reach out to me to talk to me. She is of course watching everything he does. He did confess he loved me. I wonder how she would absorb that. I didn't, when I learned my husband loved his mistress, I said "go".
I am hoping once she isn't watching him that he reaches out so I can just understand. And if they try and it doesn't work, really doesn't work, then and only then could we be okay. Otherwise we would just be whip sawed behind her anger at his betrayal. No I am not worried he would do the same to me. I just don't think so. I know my ex doesn't cheat on his wife. And I know all men are different." (3)
There is something interesting about this comment in that I believe the outcome of this situation came down to whether or not the wife was willing to fight for her husband.
This woman admitted that in her case she asked her husband to leave and obviously did not look back. The man that she was cheating with had a wife who was obviously willing to fight for their marriage and the man was willing to repair his marriage.
I believe that one of the things that makes a man stay or leave is how his wife handles the situation. We know that almost all men want to stay in their marriage in the long-run. If a wife is willing to fight and stick with it through the affair fog, there is a good chance she will win.
If a woman tells a man to leave and never come back, the mistress now has an opening where she can influence him to stay with her. She can say that his wife never loved him and that their marriage was never meant to be. She can show him how much "she" allegedly loves him. The mistress has the upper hand.
But, of course, there are other things that contribute to a man staying or leaving. We can never make someone do something they don't want to do. We can lead a horse to water, but we cannot make that horse drink. The only thing we can do is influence an outcome and do our part, but it is still up to the other person involved in a situation to make their decision. So, in the end, a small percentage of men will choose to leave even if a wife does her part in fighting.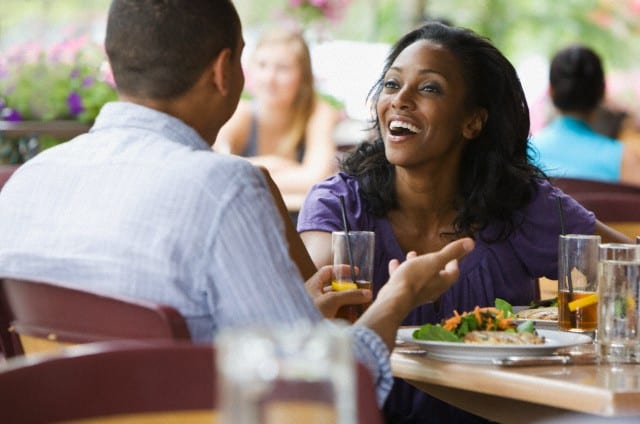 When It's a Co-Worker
I think the second major threat in terms of situations where a man might leave his wife is when a spouse meets a co-worker with whom they think they click. Often they can start to believe they cannot be happy unless they marry the co-worker.
Co-workers are always a danger to marriages because we spend, on average, more time at work than we do at home. Co-workers understand all of our work-related troubles and so often we naturally confide in them about work troubles.
In fact, seemingly "good people" can get caught in this trap. If a good person starts to have trouble at work and a co-worker of the opposite sex makes them feel understood, then the problem starts. They can form a deep, emotional intimacy (although a false one) and begin to believe that the co-worker understands them better than their spouse. Being understood is a powerful thing and something we cannot underestimate.
Now, of course, it always takes two to tango and if the co-worker is able to see the situation for what it is, she may not reciprocate. Unfortunately, co-workers exist who even target married men because they get a power trip off of the situation.
There are narcissists and sociopaths in this world and for both or those types, they prefer power to love. Yes, you read that right: both narcissists and sociopaths prefer power to love. Power gives them a high whereas they see "love" as a weakness.
So, here is a thought: Less than 10% of men leave their wives for their mistresses. It is estimated that 70% of those relationships break up way before they get married. So, that leaves about only 3% of all wayward spouses who leave their wives for their mistresses. When this happens, I immediately think of that wayward spouse as someone who has a personality disorder.
It is estimated that 4% of the male population has narcissistic personality disorder. So, I would think that narcissists would be the most likely candidates to marry the other woman. Narcissists lack both empathy and insight into their own behavior.
In their minds, the fact that they cheated is their wife's fault. In their minds, their happiness is the most important thing and they cannot even empathize with the feelings or needs of another.
I would think that a woman who was willing to marry a wayward spouse also has issues of her own. She would have to be a very broken person to carry it through and it would imply she also lacks empathy. She too could be a narcissist or have Borderline Personality Disorder.
People with Borderline Personality Disorder are very emotionally volatile and also lack empathy. If those types pair up, good riddance because there are two more out there who won't be wreaking havoc in the general population (that is until one or both get bored….).
I have yet to see a situation where a man marries his mistress and both people are normal. In fact, I have yet to see a situation where either the man or the former mistress are normal.
A Case Study…
Let's look at the example of my friend. Some of you may have read about her before. Her story is not confidential in that the whole town knows, but it is still not my place to provide any identifying details.
I am using her story as a case study to show how it turns out when a man marries his mistress.  This story also sheds light on the type of man who would marry his mistress and the type of mistress who would marry a cheater.
My friend's ex-husband and the other woman both have personalities that I believe qualify them both for a diagnosis of Narcissistic Personality Disorder. Often, NPD people also have overlapping BPD traits and I believe this is the case for both of them.
But, the problem was, when both betrayed spouses figured out there was a real problem, the two wayward spouses had already caused irreparable harm.
I will call the wayward spouses Nikki and Scott. Nikki and Scott met when they were both doing real estate as a side business. Both were married to others and had been married a long time. Their affair began early and they took careful measures not to be discovered.
Soon, Nikki was divorcing her husband and getting a lot of money in the settlement. Soon, Nikki and Scott decided to patent a product that had to do with removing the odor of animal feces.
I think that this is pretty hilarious because on a subconscious level both were trying so hard to get rid of the smell of the shit that they were doing behind closed doors.
My friend, Bella, thought everything was fine. Bella is a hardworking, talented, Christian woman who runs a very successful business. Little did she know that Scott was spending her inheritance from her parents since he controlled the financial accounts.
The day that Bella found out about the affair was around the same time she found out he had lost all of the money from her inheritance. OUCH. She went to her male Minister and he counseled them.
Scott was not remorseful and refused to leave Nikki. Of course, Nikki too refused to be left. She was ready to fight long and hard to win the battle for Scott's affection.
The Minister kept telling my friend Bella that a Christian wife is patient and never gets divorced in this situation.  When she told me this, I physically fell off my chair. I told her the Minister was enabling her husband's behavior while she was expected to wait around and show understanding. I told her that there is a provision for divorce if the other spouse prefers to keep breaking a commandment. So, she filed for divorce after he refused to work it out.
He immediately moved Nikki into Bella's very expensive home and told Bella to get out. He was so belligerent toward Bella that she had no more energy to fight.
Bella's kids were young adults and Bella was shielding them from the real reason for the divorce. This was because Scott had threatened her into not telling them. But, Scott brought Nikki to the next family gathering and he introduced her as his fiancé.
His kids asked him how he had replaced their mom so quickly. Well, Nikki pretty much told his kids that they had been in love for a long time and that they would adjust. That did not go over well with the adult children and soon after they locked their father and the other woman out of their lives.
He doesn't have access to his grandchildren or get to celebrate the birth of a new grandchild. The expensive house has been sold and now he and Nikki have no one to mooch off of any longer. Scott exhausted all the funds in the divorce and Nikki ran through her settlement.
Meanwhile, my friend still runs a very successful business. It is only a matter of time until these two moochers start to jump at each other's throats because neither knows how to hold down a real job.
If these two were in their mid-20's, I would assume they could one day grow up. But, this will never happen since both are well into their 6th decade. I don't see their relationship lasting very long.
Meanwhile, Bella has seen a good therapist and the therapist has been able to show her that her ex-husband was always a user and a narcissist. Unfortunately, Bella was raised to be very naïve and to believe everyone was good. Her Christian faith made her even more trusting of everyone.
This story will eventually have a happy ending for Bella, but not for Nikki or Scott. It's only a matter of time before one narcissist screws over the other narcissist.
What To Do?
So, what do you do when your husband marries the other woman? I would say you get as far away emotionally and physically as possible. I would also say that you set the record straight with any 'inquiring minds' about what happened.
If a husband is willing to do that, he is also willing to make you out to be the wicked witch with whoever will listen. He will take any opportunity to frame you as the evil witch, himself as the victim, and the mistress as the hero.
Make sure that your children, close friends, and those in your social group know the truth. Do not make life comfortable for him in any way. File a restraining order against both of them if they dare to bother you. If they slander you around town, have an attorney send them a cease and desist letter.
When a man is capable of doing this, he has shown himself to be an enemy, but the other woman is an even bigger enemy. She knowingly did what it took to break up a marriage and family. That is one cold and calculating woman.
Sometimes these women will try to soften it and say that they were in love and couldn't help themselves. That is the biggest lie of them all. Falling 'in love' does not excuse abominable behavior. But, moreover, real love does not come from a place of harm.
When another woman tells herself such stories, she is doing everything to let herself off the hook and once again to frame the wife as the bad guy (or girl) in the situation. Being 'in love' never trumps harming another.
One's selfish needs are never an excuse for perpetrating actions that harm families for generations. One is judged solely on the way he or she lives her life and not on her motives. Yet, too many make excuses by trying to re-write their motives as honorable.
No matter which way you cut it, breaking up families can never be honorable. All of our actions are like ripples in a pond and we must take into account whom we harm or whom we bless.
How does this story usually end?
Very badly.
My mom recommended that I tell the story of my great-aunt on my mom's side. I will call my great aunt Marilyn and her married lover Frank.
Frank had an open marriage and his wife was even more promiscuous than he was. Frank was a handsome, charming man in his early 30's when he set his eyes on Marilyn, who was not even out of her teens at the time. Marilyn and her older sister, my grandmother, were from an extremely poor family and had been forced to leave a violent home, due to their alcoholic father, when my grandmother was 16 years old and Marilyn was just 13 years old.
They both moved to a new area together, far from family, and they worked odd jobs, supporting themselves and looking out for each other. My grandmother found my grandfather, a very decent man who had just come home from World War 2. They were married soon after they met.
That left Marilyn on her own. Though my grandparents lived down the street, with a new baby on the way, they could not keep their eyes on Marilyn all the time. Before Marilyn was barely out of her teens, Frank found her. He seduced her and was the first boyfriend she ever had. She remained his mistress for 40 years until his wife died.
During those years, she gave up her dream to be a wife and to have children. She spent most major holidays in tears because she had to spend them with relatives instead of with Frank.
During her younger years, Marilyn had been a beautiful blond and many men wanted to court her. But, she was so fooled by Frank that she shunned all advances, believing Frank would one day make good on his promise to marry her. Frank and his wife continued their open marriage for many years.
In the end, Frank did marry Marilyn after his own wife died. Since he was much older than Marilyn, his health was failing and so Marilyn got the "wonderful opportunity" to take care of him for the rest of his life. He had no children and no family and all of his other mistresses abandoned him. When he died, Marilyn had nothing to show for her barren life.
Marilyn eventually converted to being a Jehovah's Witness. Several years later, she was diagnosed with dementia. Marilyn lives alone, just down the street from my grandma and grandpa. My grandma takes care of her daily and Marilyn has frequent visits to the hospital because of her failing health. Marilyn is a very sad, old woman with no friends and no cherished memories. It is an incredibly unfortunate situation.
No one in my family blames Marilyn even though she was the other woman. The reason we don't blame her is because of circumstances differed from most affairs. Frank and his wife had a completely open marriage and his wife knew about Marilyn and did not care. Frank's wife was too busy with her own lovers.
Her story illustrates that is never ends well. The only reason Frank married Marilyn in the end is because no one else would take care of him. She was his last choice, even though Frank was the only man Marilyn had ever been with. Her life has been completely wasted and before she developed dementia, she was a very bitter and distraught woman. She is not the typical other woman.
It could be argued that it doesn't really matter since Marilyn was still a mistress and in theory she should have known better. But, I really believe this is one of the rare cases where she was not the typical other woman since both Frank and his wife has agreed to an open marriage.
She got pulled into his web as a young, impressionable girl when no one was there to advise her. She was the perfect victim of a predatory old man. It was and is a very unfortunate situation and in the end, she will die alone.
In Conclusion
Given enough time, when couples get together based on infidelity, it does not last. In the thick of the affair, a man may leave his wife temporarily, but if a wife stays with it, he will usually return.
Even if a man divorces his wife, there is a very low chance that a man will marry his mistress. When he does, it is doomed to fail in one way or another. Even if they happen to be one of the rare couples who spends their lives together, their marriage will be fraught with distrust, suspicion, fear, and loathing.
Friends and family members will abandon them. Adult children will despise them. The former mistress will be forever doomed to look at her husband and realize that she has married a cheater. She will know it will only be a matter of time before he cheats on her too.
On the other hand, he will also know that she is damaged goods. He will know deep down that a woman capable of this is not a woman of value and not even marriage material. Then, he will have to deal with the fact that she will by default make the rest of his life miserable.
He will no longer share in the major milestones of his children's lives—they will disown him. He will never have a chance of repairing his marriage with his former spouse. He did something that can never be repaired.
If his new wife/former mistress dies before he does, then he too will die alone. On his deathbed, the pain of regret will be unbearable and probably worse than dying a physical death.
What begins poorly ends poorly and the fellow that leaves his wife for his mistress creates his own type of personal hell – something more severe than even the Devil himself could design.
For the wives who are "left behind," take the opportunity to find a man of value. It may hurt for a long time, but realize that a man capable of such actions was not worth keeping. He is a pig and found a co-pig in the other woman. Hold your head high, find your new Prince, and allow them to wallow in the mud together.
Try to shield your children from the utter destruction as long as you can, but realize that your ex-husband must take ownership for what he has caused. You did not cause it, you did not create it, and in the end you cannot change him.
Sources:
Carpenter, MacKenzie. When married men wed mistresses, results are mixed at best, author says. February 19th, 2005. From http://www.post-gazette.com/life/lifestyle/2005/02/19/When-married-men-wed-mistresses-results-are-mixed-at-best-author-says/stories/200502190186
Good Therapy. I Was Once My Husband's Mistress. Now I Can't Trust Him! From http://www.goodtherapy.org/blog/dear-gt/i-was-once-my-husbands-mistress-now-i-cant-trust-him
Truth About Deception . I Lost My Husband To His Mistress. July, 2010. From https://board.truthaboutdeception.com/community-features/message-board/5-infidelity-and-cheating/30280-i-lost-my-husband-to-his-mistress.html