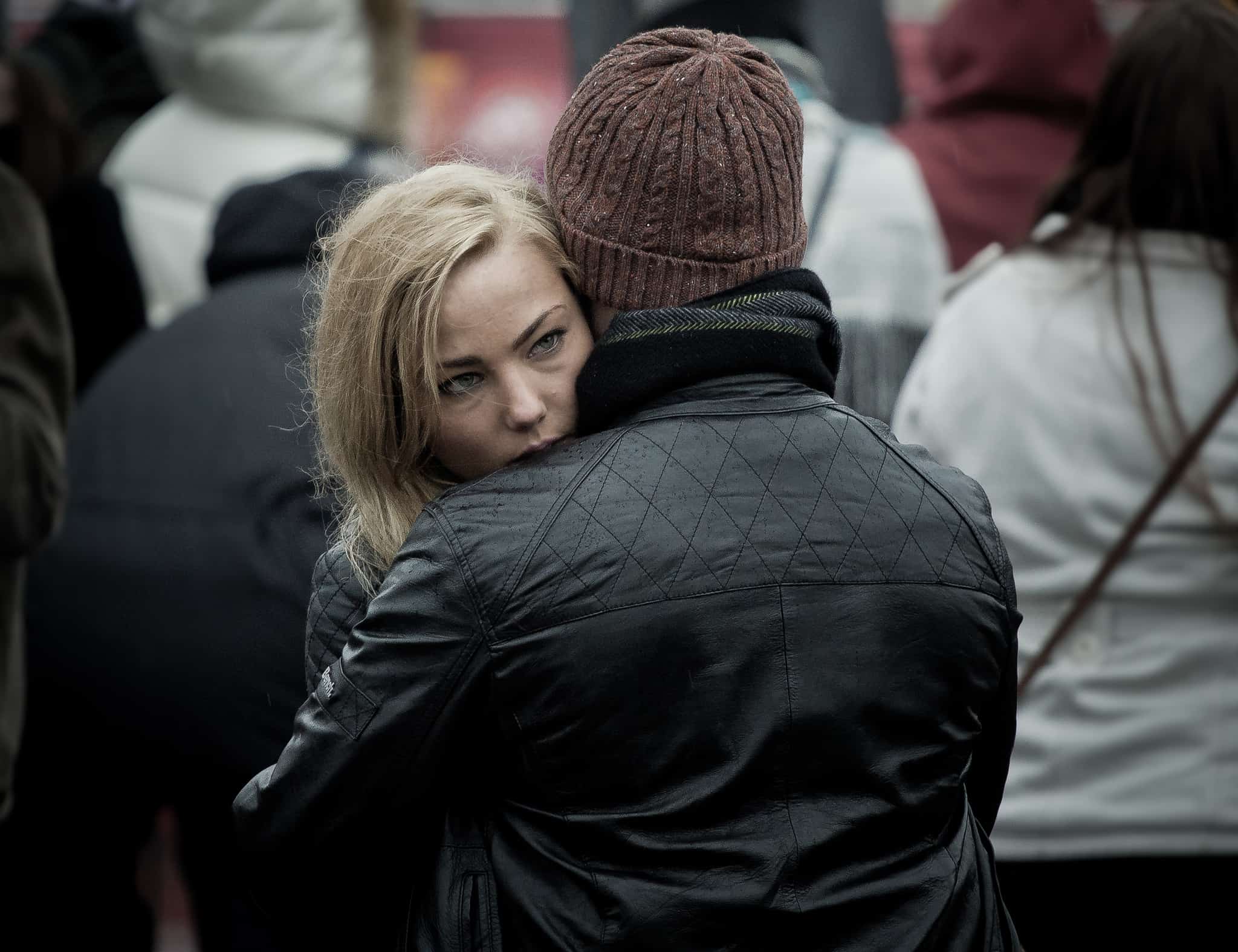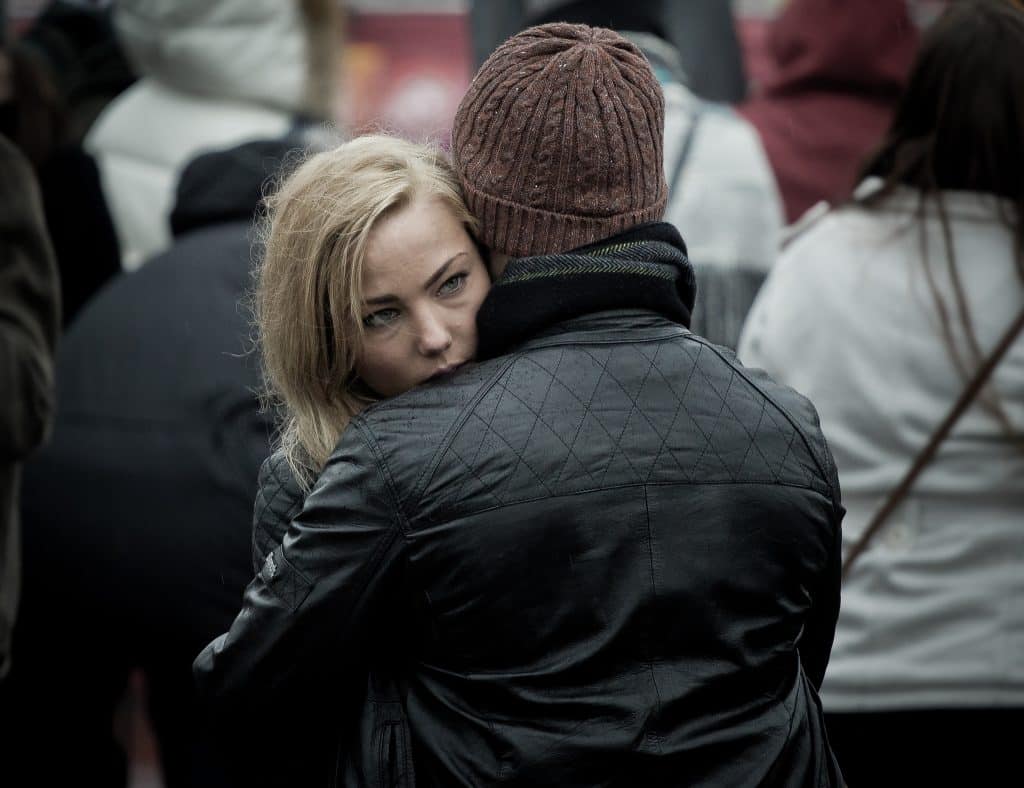 By Sarah P. 
This is a post that I have waited for a long time to write. It's about what happens when a wife marries the other man.  Now that the person in question is out of a circle of coworkers for good, I am ready to write it. I will refer to this man as "Jerry" and to his wife as "Flo." 
This is a story about a real couple and what happens in real life when the other man "wins" a woman who is married to someone else. (Hint: The other man actually loses BIG TIME). 
I have heard about Jerry's life for the past seven years and my eye-rolls got bigger with each story. The first time I heard about Jerry, who was entering his late 50's at the time, it was that Jerry was on probation. 
You see, Jerry had a very big drinking problem. When Jerry had a broken heart, he would drink so much, that he wouldn't wake up for work on time. One might feel sorry for Jerry if he were a nice and unassuming bachelor who happened to meet one bad date after the next, but this was not the case. 
Jerry had met a married woman at church, Flo, twenty years prior who Jerry could not forget. When I first heard Jerry's name, he was in the throes of carrying on a ten-year affair with Flo, who had been married for years. 
Jerry was convinced that Flo was his soulmate. 
Jerry's mood would leap or sink depending on whether or not Flo had decided to leave her husband permanently for Jerry OR whether Flo had decided to return to her husband permanently. 
Surprisingly, both men competed with each other for a fierce 15 years until Jerry "won" Flo. Flo got divorced because her minister reminded her hundreds of times that Christians do not have affairs. 
Well, Flo perceived herself to be the best Christian to walk the earth, so she divorced her husband and left for Jerry and remarried. Now she is the best Christian on earth again. Yay! (I am being sarcastic). 
Why Did Flo Choose Jerry?
In short, Jerry had more money and Jerry saw this bottom-of-the-barrel Flo as a pristine Goddess. Flo divorced her husband and eloped with Jerry. I have no idea what either man saw in Flo because she looked like a tanned, mummified, old buzzard wearing a wig.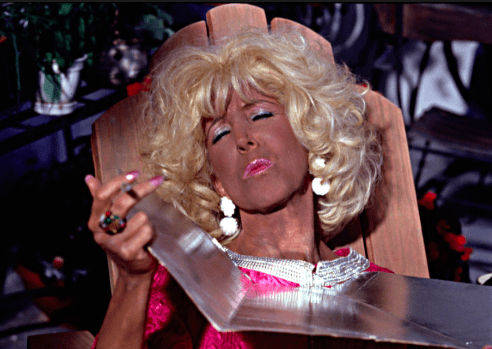 The only thing I can say about Flo is that she was in somewhere in Jerry's age group. Maybe?
I do not think Flo could have been been even ten years younger than Jerry. However, years of hard-drinking, drugging, and tanning beds can do strange things to a person's appearance. So can immoral behavior. 
So, what did Jerry have that Flo's husband did NOT have? Jerry had money and Jerry has NO boundaries whatsoever and appears to enjoy Flo's abuse. 
Married Bliss
Right after Jerry got married, all of his adult children stopped talking to him.
You see, they told their dad a hundred times that Flo was using him. Flo did not like this and so she caused so much conflict that his children went no contact.
But, that was okay, because Flo had a family of her own. Flo had elderly parents, brothers, sisters, and cousins.
And Jerry had a very large house that had been paid off. So it was, Flo moved in her elderly parents, her brothers, sisters, and cousins.
That was more than Jerry had anticipated and pretty soon he could no longer afford life. Jerry ended up working twenty-seven days a month to pay his bills. It's not easy to support a family of many adult moochers.
Pretty soon Jerry, who was in his early 60's, was starting to feel burnt out by working nearly everyday of the month. He wanted to cut back, but that made Flo unhappy because she wanted him to support her adult, large family.
Flo also wanted big vacations. No, this woman who hailed from the trailer park would not accept a vacation that would be more than reasonable for an upper middle-class family. No, she wanted the type of vacation the wealthy of the world took.
But, where on earth would that money come from?
Jerry's retirement of course!
And so, sixty-something Jerry started to cash out retirement stocks to take Flo on very expensive trips.
Why didn't Jerry say "no?"
Well, because then Flo would contact her ex-husband and cry. Jerry made his bed in hell with Flo and Jerry was determined to keep that bed in hell hot.
Eventually, after three years of working twenty-seven days a month, then taking a month off to take Flo on a trip for the wealthy, then coming back to work, then drinking, Jerry got fired.
He kept arriving for work late or sleeping through half the workday.
Uh oh… where would the money come from?
A New Job
Well, Jerry was told he was too old to work in his normal profession. Yes, this is unfortunately real and very sad.
But, even though Jerry is in his 60's, somehow he got a civilian medical job in Afghanistan. Soon, Jerry will leave for Afghanistan and he will work on the battle field for three months straight and only have one month home. That means that he will only see his wife for a total of three months for each year.
And anyone with a brain knows that someone on the frontline in Afghanistan may not come home.
Flo told Jerry it would only make sense to sign ALL assets and the house over to her, since he may not come home. And Jerry thought that made sense too. If Jerry dies, his own genetic family members will have no access to his assets or even his home.
Imagine an adult child wants to come in and get family photos. Well, if Jerry is dead, they will have to get past Flo first. Imagine the adult children want something that used to belong to their biological mother. Well, Flo, will probably throw that out before his adult children have a chance to find it.
Who will do the funeral if Jerry dies?
Will Flo call the adult children and tell them to pay for it? Or will Flo donate Jerry's body to medical science and never tell his adult children at all?
I do not know about you, but this is not looking good for Jerry or his adult children.
Did Jerry Win?
I do not think so! I have no idea what Jerry tells other people, but I would say Jerry lost big time. I would say it stinks to be Jerry.
I hope that Flo's ex-husband has not lost any sleep over Flo. I have no idea what power Flo wields over men, because I just do not see it.
Why do women do this?
Here is an opinion by Jackie Pilossoph:
Every story is different but what I've noticed in my life is this happens too often: People who have affairs often try and cover up the dirty business and blame the spouse. It's defense mechanism, obviously.
It's a mind-blowingly painful thing for a man to have images of his sweet and loving wife in the throes of passion with another man. To know that the same night they were kissing and reading storybooks to their children, this same "wife" had been out giving a blowjob to her tennis instructor. That she had had him in our home.
The issue with women is this.
They get bored and restless. They don't know how to maintain the 'good girl' image and fulfill their naughty desires with their husbands at the same time. Some married man comes along, pays them attention and compliments, and before you know it they are sexting and talking bad about each other's spouses, how they were meant for each other, etc. They will do anything and everything to protect their image.
Those of you here in deep affairs know what I am talking about. It's a real corruption of the soul and really just fueled by lust and soul mate feelings, all of which pass with time. So many women go through this process because they think their husbands 'won't change' even though they themselves have not made any indication of what the change is.
Women always feel like they are doing everything.. job, kids, home.. and that they deserve to be treated like a queen. Question is.. are you treating your husband like a king? Don't complain about neglect or lack of romance if your loving husband becomes the 'boring' husband during your affair. Affairs reshape the mind, rewrite the history and everything else.
Women often defend women in these cases, and it is really appalling. As if women are the only ones with feelings that count. Or those feelings count the most.
Do right and love the one you are with. You made a commitment, kids need their parents to be whole unit. Don't leave a marriage just because some of the spark is gone. Put down Eat, Pray, Love and talk to your husband. I mean really talk .. about all the things you've always wanted to say but didn't dare. That is your greatest challenge. Same goes for guys – I'd give them the same advice. Cheating husbands don't get off the hook.
Be kind to those you love. Life is not just about un-relented passion and joy and feeling 'alive'. Affairs are a fantasy and even if you wind up with your affair partner, the same stuff will most likely come rolling back down later on. And if you get cheated on, you can't complain. Be truthful in life. It's the best policy to harmony and love. And passion. (1)
Well, I guess that could be one explanation. In the end, I think someone like Flo is a sociopathic user who has likely spent many years weighing who was more gullible and who had more money: the answer was Jerry.
Jerry is not special to Flo and if Flo's husband has any brains at all, he will not take her back while Jerry is in Afghanistan.
I would wager a bet that Flo will either contact her ex-husband or find a new lover while Jerry is in Afghanistan risking his life to make more money for Flo and her adult leeches, also known as relatives.
However, Jerry is no victim here. He is an adult who has made bad choices. I would venture as far as to say Jerry suffers from an untreated mental illness or two, one of them being alcoholism.
I do not wish to post photos of Jerry and Flo, but I cannot imagine why Flo has power over anyone. She is almost a caricature of a human being, both in the stereotypical way she looks and how she harmfully behaves. Flo has a face to match her evil behavior towards others.
A Story on Reddit About Getting Through It
This is a story I found on Reddit and I like the perspective this man has.
"It happened 12 days ago. She came in late again from god knows where. Just another day where I had to take care of the house and my two little girls.
I've gotten used to it over the last year.
I finally got up the nerve to ask her. I asked her for the most simple thing I could think of.
A truth. Any truth.
She told me she was now involved with someone. Someone who was her "best friend" for about 10 months. She said it just started. I knew that was a lie, but it didn't matter.
What she wanted was for me to give up my two little girls. Let them live with her and her new fiance (yeah… they announced their engagement 3 days after breaking the news to me). She wants to take her kids and toys and find greener pastures… According to her it ain't cheating because we've been separated for the last 6 months (i.e. she decided to start sleeping in the living room for no reason given).
What she doesn't realize is that she awoken something in me over the last year. Leaving me alone to raise our children, maintain the house, and pay the bills. She awoken a damn good father. I've always been a provider. Someone who went the extra mile to make sure there was food on the table and a brighter future ahead, but working two jobs and going to school left little chance for fatherhood.
I have that now. Oh whatever gods may be I have that now and I am never… NEVER… giving that up. I have two of the smartest, sweetest little girls and they deserve the best. They deserve every chance to reach for the stars and be the best people they can be. I can't even express how much better they are than me. Those two want my girls. They want to bring them into their reality. A reality where they are true and virtuous and somehow not lying pieces of filth. That reality would warp my girls. That reality would ruin them.
Over my dead body. I don't have the words to express my resolve. To guarantee them a future where they can live a life of morality, and good over evil and love, I would drag those two fiends to the depths of hell with me with a goddamn smile on my face.
The paperwork has been signed and filed. As a father, I don't think I have much of a chance, but I wouldn't be able to live with myself if I didn't try to my last breath.
My head tells me that I'll be better off. My head tells me that I've done nothing wrong and do not deserve this. My head knows that I've done everything humanly possible (including going to marriage counseling sessions alone as she didn't want to go… in order to find out what I was doing wrong). Everyone around me tells me the same thing.
I wish my heart would fucking listen. I don't want her back by any means. Somehow, the person I've given everything to has turned into a twisted and vile creature who has no remorse or soul.
I'm past that… I think. What is left is a twisted spring of pure anger and hate in my chest. Most of the day I am fine. Most of the day I am goddamn optimistic. Every once in a while… usually in the evening… that spring twists a little to let me know that it is there. I know that spring is near breaking and I am terrified of what will happen if it does.
I've been focusing on nothing but my two little girls for a while now. Tomorrow I start counseling sessions. I need to get better. I know it is early in the process, but I have to find a way to move on and forgive. She didn't want to be here… fine. He didn't steal anything from me worth anything.
She thinks that I won't find someone else. She has always seen me as a pushover since I rarely cared about the little things. I always went with the flow.
I'm overweight. I've been overweight my whole life, but the last year has really given me a sense of purpose. A reason to fight my past self for my future.
I know I will find love out there again, it will be strong and beautiful, but first, I must become the changes I wish to see in the world. I will become healthy.
My inner beauty will finally radiate outwards for all to see. I'm a good and just person. I am witty and smart. I have a heart brimming with love. I'm just a little broken right now.
I will be better off without her… as long as I have my little girls. I am the master of my fate; I am the captain of my soul." (2)
There are many good points in this man's story and I like his perspective. But, the hidden gem is at the end, "I am the master of my own fate; I am the captain of my soul."
This is true for all of us. We cannot control what anyone does to us. But, we can control what we do. Indeed, we are the master of our own soul.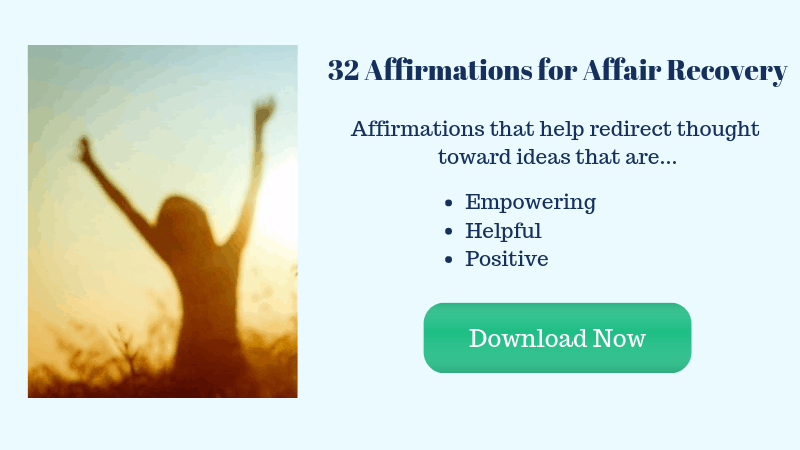 10 Tips for Betrayed Men
1) Do NOT suppress your feelings… find a a healthy outlet for them that does NOT cause you to sabotage yourself. 
 
2) Nurture yourself. I do not believe it's healthy for a man to express only masculine qualities. Get in touch with your feminine side. I tell everyone that we should each have a balance of positive masculine and feminine qualities that we express, whether we are male or female.
 
3) Don't go down the road of thinking something is wrong with you. Remember, people choose to cheat and your cheating wife must own her actions.
 
4) Don't entertain thoughts that challenge your worth as a man or your worth as a husband.
 
5) Practice self-care… we ALL need it. Get a massage or sit in a hot bath. 
 
6) Take inventory of your past and your family of origin issues. Look at how they have affected your relationships and your thinking.
 
7) Write a list of negative things that you have been telling yourself. Then, look at those ideas and challenge them. Are they true or are they rooted in untrue things that other people told you?
 
8) It hurts when a family falls apart. However, you can be part of the solution during this terrible time instead of part of the problem. Your ex and the other man will be creating issues– while it's not your job to clean them up, it is your job to shield children from nonsense, to the best of your ability.
 
9) If you have found yourself with women who are emotionally unavailable or who cheat, ask yourself what draws you to them. Why? We often fall blindly into whatever dysfunctional relationship patterns that are familiar to us. It's time to get to the root of the dysfunction so you can change the dysfunction. 
 
10) If you have cheated on your wife in the past, then you need to own that you started the betrayal. When a man cheats, some women will cheat as an exit strategy and others will cheat for revenge. However, if you have NEVER cheated on your wife, then you might want to consider letting your wife go because you deserve better. Important clarification: men and women often define cheating differently.
In Summary
This is just one story about a case when the other man "won." But, in fact, we can see he has been duped; he has NOT won at all – and has found himself in a worse off situation than he has ever imagined.
I wonder if Jerry is realizing that Flo is just waiting for him to get shot in a war zone so that she can lay around all day (metaphorically and literally). But, I do not feel sorry for Jerry. I think he is stupid, but I do NOT feel sorry for him. Jerry is obviously mentally ill on some level, but he does not have to make the most destructive life choices available to someone like him.
I have no idea why he gets off on being used by a buzzard in a wig. Even though it seems irrational to us, Jerry is getting something emotionally out of this masochistic situation. He is someone who likes to hurt and be hurt at the same time. So, there is something wrong with Jerry.
But, he is an adult and he is responsible for his own irrational choices in life.
For anyone who is reading… I do not like to give specific advice because every situation is different. However, if I were a betrayed spouse, I would draw up both a post-nuptial agreement AND speak to attorneys about how to use trusts to protect your heirs (children and grandchildren.) 
There are ways to protect assets and I believe it is important to do so. We can only predict our own behavior and we only hold power over ourselves. However, there are designated ways to protect assets with the help of an attorney who works with estate planning. One of my biggest concern is for betrayed spouses to make their futures financially bullet proof and to have all monies locked away so that another person could not get their grubby hands on a betrayed spouse's assets.
Betrayed men out there…this article was for you. Do you have any questions or thoughts? Do you think Jerry "won" or is Jerry just a sucker? Is Flo's ex-husband fortunate? What do you think? Does anyone think Jerry will return alive from the Middle-East?
Sources: 
https://www.divorcedguygrinning.com/woman-leaves-justified-give-soon/
https://www.reddit.com/r/offmychest/comments/2ul96m/my_wife_of_11_years_left_me_for_another_man_and/
Photo: