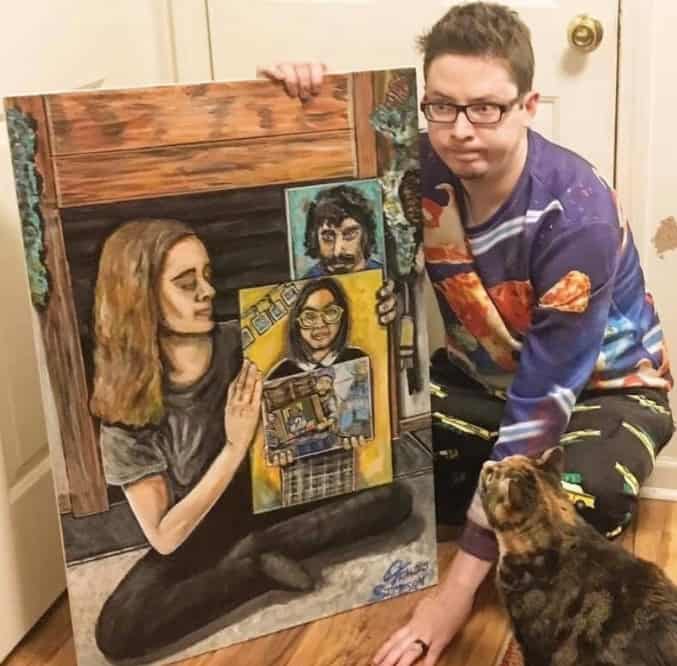 This is a painting within a painting within a painting within a painting within a painting. This painting is also like a rabbit hole of sorts. I picked this image because it metaphorically shows the confusion that affairs cause for a betrayed spouse. Affairs are not real, affairs are not three-dimensional, affairs are deceptions, affairs are trickeries, affairs are fantasies, and wayward spouses often cause confusion about who did what, where, and when.  There is nothing "real" about an affair. Also, this painting is really cool!!!
By Sarah P.
I have written about this before, but I always like to revisit this concept as I get new insights on the idea of why I do NOT believe affair partners can love each other. Plus, Valentine's Day is almost here and that means betrayed spouses must prepare for the dreaded Valentine's Day triggers.
If you are in the process of repairing your marriage, I do not want the other person of Valentine's Day past haunting you and metaphorically darkening the doorstep of your brain. I do not want that shameless other person taking away the joy that you can cultivate in the moment.
You might wonder if I know what it's like to experience Valentine's Day with a spouse who had an affair. The answer is yes and no. My ex had acted violently – beat me and violated me – to ensure I was not in my own house when Valentine's Day came around.
Like Goldilocks, the other woman wanted to ensure I was out of the house before she metaphorically ate my porridge and slept in my bed permanently. So, I did not attempt to even fight for that relationship because what my ex did couldn't be taken back and I didn't want to go back to such a horrible human being. There was no reconciliation with my ex, even when he started having second thoughts.
That Valentine's Day, I gathered up all of my single friends who had been burned by relationships that year and we went to an Indian restaurant and had an "anti-Valentine's Day" party.
Each of us told stories about our exes and the horrifying things our exes did in private when they thought no one was looking. There were some memorable stories told that night and none of them are remotely appropriate to repeat on this blog. Suffice to say, we all roared with laughter until the restaurant was closing for the night.
However… if a couple has been married for a long time, there is a good chance that one partner wants to put the hard work into reconciling the marriage. That is a noble and honorable goal.
But, then the triggers come.
Valentine's Day could very well be the largest trigger for betrayed spouses.
If a cheater was with the affair partner during Valentine's Day or even sent the affair partner a gift, this knowledge is enough to drive a betrayed spouse over the edge.
Why?
Well, aside from wanting to claw the eyes of the affair partner out, a betrayed spouse will experience their stomach twisting itself into all kinds of knots, wondering if somewhere in the deep and seedy recesses in their spouse's mind, if there was "real love" between their spouse and the affair partner.
The thought that there was real love between a cheater and their lover is enough to send a betrayed spouse to bed for a month. While in bed, the betrayed spouse will alternate between sleeping, freezing, weeping, squeaking, seething, barely breathing, screaming, dreaming, pleading, shrieking, competing, daydreaming, retreating, and score-keeping. It will not be a good thing.
So, what sends a betrayed spouse to bed?
The idea that some bottom-dweller was and is more lovable than the betrayed spouse.
In fact, this is likely one of the biggest myths that must be destroyed: that affair partners truly love each other or that affair partners are capable of cultivating love. (They aren't).
It is important to examine this so that your Valentine's Day is not ruined.
Plus, I want you and your spouse to have a good time on Valentine's Day. I do not want your wonderful dinner to be sullied by thoughts of the other skank or other Lothario who disrupted your lives with the force of a tornado.
Hint: Tornados do not love. Tornados destroy everything in their path and they just keep on swirling and twirling around until entire towns are leveled. Tornados do not stop and look back to survey they damage they caused, look at all the lives and homes they have wrecked, and feel a twinge of guilt.
Nope, tornados just keep on going and keep on destroying anything and everything that is in their way. It's just want tornados and affair partners do.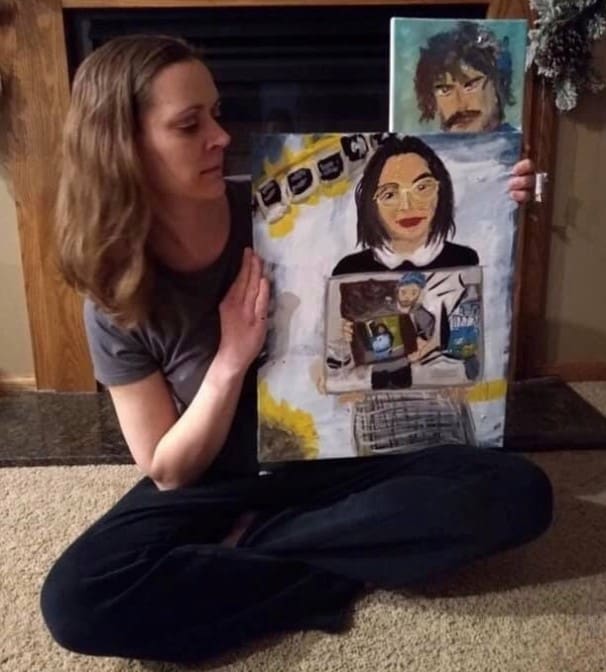 Love, Infidelity, and How an Affair Works
I will tell you that it is impossible for infidelity and love to exist in the same space.
Why?
All of the actions and the feelings that occur during an affair have nothing in common with love. In one of the later sections in this article, I will address the definition of love and analyze the essence of love itself.
But, before I do that, I wanted to define how an affair works and discuss whether or not betrayed spouses are flawed in some way.
At one point or another, just about every betrayed spouse will have at least one fleeting thought that he or she is flawed.
This thought often leads to a betrayed spouse wondering if they caused an affair and if their wayward spouse loves or loved the other person.
That's where it all starts to unravel and dark thoughts often flood into the mind of the betrayed. I can tell you betrayed spouses are not flawed and these flaws did not cause a cheater to cheat. Cheaters cheat regardless of their spouses.
So, let's first look at how the average affair works.
An affair is an experience that must exist inside a bubble of fantasy, deception, willful suspension of reality, and smoke and mirrors.
An affair is an experience that is made of a strong brew of adrenaline, endorphins, cortisol, dopamine, neuropeniphrene, and oxytocin.
Note how oxytocin and oxycontin are spelled very similarly?
I do not know if that was intentional on the part of the pharmaceutical companies, but both substances are drugs.
Oxytocin is a drug/hormone that the brain releases to create strong bonds between individuals. When a mother is breastfeeding her baby, her body releases oxytocin and this strengthens the bond between mother and child.
Oxytocin can also be released just after sex.
Oxycontin is a synthetic drug that relieves pain and was created to be a powerful pain-reliever.  But, taking this drug is often accompanied by feelings of euphoria. This is why oxycontin became the drug of choice among upwardly mobile homemakers during the early 2000's.
Oxycontin relieved feelings of boredom or depression, but relieving these feelings came at a price: Oxycontin is highly addictive and too much of it can suppress the breathing center in the brain and this causes people to die during their sleep.
Having an affair is a drug.
Affairs cause a person to feel more confidence, cause them to feel euphoric, and often cause them to become obsessed with the object of their affection. Having an affair causes powerful neurochemicals to be released and the person having an affair is no different from a drug addict.
This is most true when an affair is new.
This is when the neurochemicals are at their most powerful. A brain experiencing the excitement of the early stages of an affair is no different than as brain on cocaine, methamphetamines, and heroin.
There is something that betrayed spouses must understand: there is nothing special about the other person. There is nothing better about the other person. The other person is merely a drug – drugs are harmful – and the affects of drugs always wear off.
If a wayward spouse came home and told you that he or she did not love you anymore because they fell in love with cocaine, would you be insecure and tearful?
I am sure you would be outraged when it sunk in that your spouse was using drugs. You would likely call in-patient rehabilitation facilities. You would probably issue ultimatums and lock down ALL bank accounts.
But, you wouldn't walk around the house obsessing over how you could grind yourself into a white and sniff-able powder.
You would not become obsessed with thoughts such as:
Is cocaine more beautiful/handsome than I am?
Is cocaine smarter than I am?
What can I do to become a sniff-able powder so that I can enter my spouse's nose and love on all those neglected nose hairs?
Is cocaine younger than I am?
Did my spouse do cocaine in our bed when I was at work and did cocaine sneak out the back door?
Has cocaine been sending nude selfies to my spouse?
Does cocaine weigh fewer grams than I do? Do I need to lose a few grams to be as attractive as cocaine?
Has my spouse been buying jewelry for cocaine?
What does cocaine have that I do not have?
Did my spouse send cocaine flowers on Valentine's Day?
Was a condom always used when my husband's nose shared deeply intimate times with cocaine?
Why can't I do for my spouse's nose what cocaine does for his nose? Cocaine must be so much more limber than I am.
Cocaine is so nimble that cocaine can probably get into all kinds of places I cannot. If I only did more yoga, cocaine wouldn't have come between us.
No, you would not be thinking such thoughts if your spouse came home and announced they did not love you anymore because they had fallen in love with cocaine.
If your spouse said such a thing, you would realize your spouse had become quite a severe addict and you would likely make phone calls to get professional help for your spouse immediately.
You would not take it personally since you would realize your spouse had become so troubled that he or she thought buying cocaine and getting hooked on this very dangerous drug was the answer.
Well, the other person is literally nothing more than an addiction. Since the other person is an addiction, all addictions must end.
Our brain naturally habituates to elevated levels of a certain neurochemicals. That means the affect of the drug wears off. It ALWAYS wears off.
Our brains have built-in systems that ensure we never feel too high or too low. If the other person is a drug to your spouse, their power will wear off.
Here is a good description of how the typical affair goes:
"Affairs always begin with much passion, excitement and a taste of something 'new'. Individuals might meet someone, and realise that they have been very unhappy in their marriage for many years. They will tell their affair partner that their marriage was already 'over' when they got together.
They will air all of their dirty marriage laundry – about how awful their spouse was, and how they never felt whole, or appreciated, or able to grow in their marriage.
They will believe that they are moral people, with high values, and would never have considered an affair, until they met 'The One'. The one person who is so special and different and unique that they are willing to compromise all of their values to be with them.
However, frustration and disappointment quickly begin to creep into the relationship. They may still share a bed with their spouse while the divorce is going through. They may place family commitments above commitments to their affair partner. For example, family functions with the soon-to-be 'ex' may take precedence over 'date night', or romantic getaways.
Sometimes, I counsel couples who got together through an affair, and are struggling to build a successful relationship, despite their initial passionate feelings towards each other.
For couples who began a relationship through an affair, and later marry, the statistics aren't positive. According to the studies that have been done, over 75% of those marriages will end in divorce after five years." (1)
Marriages between affair partners have very grim statistics.
But, this is no surprise.
It is impossible to build a strong relationship on a faulty foundation. A couple that left their marriages and married each other can metaphorically build the biggest mansion they want.
However, such couples can only metaphorically obtain building permits for lots located on sand dunes and located in the worst hurricane zones. That giant mansion will usually be flattened soon after it is built.
I think it's terrific that marriages between affair partners do not work out.
That's how it should be and thank goodness it is this way.
Also, just because someone marries their affair partner does not make it a valid marriage. In Judaism, God does not ordain such unions. (Neither do I).
Let's back up…
Did you notice how early on in the excerpt above the author talks about the rewriting of the marriage that occurs when someone meets an affair partner?
This phenomenon is very hurtful, but it is also so cliché that I actually roll my eyes when I hear such things. When people speak of their marriage, most are happy until they meet Randy McDandy or Katy Von Flakey.
The affairs partners are most often people from the bottom of the barrel who seek to use a married person for some kind of gain—especially financial gain. The justification cheaters use to validate their "true love" often border on the absurd. Every time I read about someone making excuses for their affair partner, I think of this clip from Best in Show.
I would like to say that such people are fictional, but I can assure you they exist.
Early on in my marriage, my husband and I were invited to dinner at the home of a surgeon and his girlfriend. They did not tell us that they met while they were both married.
Since I can read situations, I had it figured out less than five minutes into meeting the couple. My husband and I had seen the movie Best in Show. The entire night, I felt as if I were swept into an alternate universe and as if I were dining with the couple in the above clip.
When I realized these people actually exist, I had a difficult time keeping a straight face during the entire dinner. I made small talk with the wife who reminded me of the actress in the clip. 
I asked how she and her "beloved" met and she skirted around the whole thing. I never got a straight answer. So, I made more small talk and asked about their hobbies or activities she and her "beloved" enjoyed.
She talked for about 45 minutes about how they went about picking out the matching treadmills in their workout room, how they decided which identical tennis shoes to buy so that their shoes always matched, and when they decided to use which piece of workout equipment and how.
This was ALL they had in common.
She also had no issue with the fact that her lover, the surgeon, beat up his wife when his wife would not settle on the divorce terms he wanted.
Oh… and his four kids? Well, those were just ornaments that visited from time to time. Her children were already grown since she had her children in her teens. Sometimes the mistress thinks it's worth it for a wife to be beat up by her husband if it means the mistress gets to move into the giant house (while the wife and kids huddle together in a studio apartment).
Please note the sentence in italics is snark; however, it is truly what the female lover believed. Yes, some people are this sick and selfish.
Information About Affairs Can Come in the Strangest Places
I was at the store today and the woman who worked as the cashier mentioned a woman who was targeting her husband at work. I told her that type of person is called a spouse poacher. Of course, she had never heard the term before, but she was relieved to hear a term existed for such people.
She told me that her husband was a good and honorable man, but that he had a clingy coworker who would not go away. She explained that her husband had to switch the shift he worked without telling the coworker because the coworker would be mad. Then, she reiterated that she – the cashier- was happy to have an honorable husband who would never cheat on her.
A female in line behind me then began to talk. She mentioned she was retired, but that prior to being retired, she worked in a field where the men were no more than commodities to spouse poachers. This woman said that the aggression and intentionality of spouse poachers sent chills up her spine.
I mentioned that most spouse poachers would not care if the wife's children were homeless, were crying, and were shivering outside in the rain at midnight. The woman in line validated my statement as true.
She said she had witnessed many women knowingly go after married men to an unusual extent. Married men were a challenge; married men were exciting; affairs were exciting. The woman who was in line with me had witnessed many acts of spouse poaching and still could not wrap her head around why a woman could do that to another woman (the wife). The woman in line was most shocked by the blood-lust she had witnessed in spouse poachers.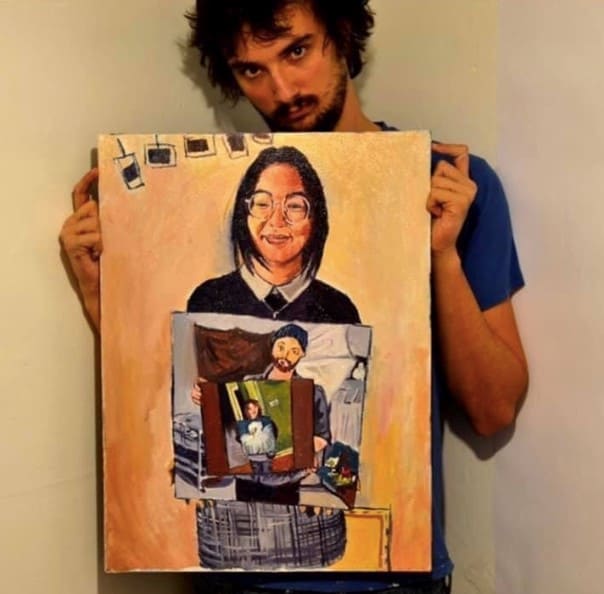 Does Being Betrayed Make You Flawed?
The answer is….
NO
няма
沒有
Dili
όχι
Geen
ના·     არა
Babu
没有
Hayi
Cha
Dim
Rara
Nee
Teu
Ee e
いいえ
Nē
Nem
नहीं
Tsis muaj
Nr
Tidak
Uimh
Ora
жоқ
Che
Nō
Үгүй
He
Yox
아니
Không
ບໍ່ມີ
Chan eil
Yo'q
ਨਹੀਂ
 نہیں
Nihil
I hope that list brought a tear to your eye. I spent much time looking up the word for "No" in different languages of the world. The reason I did this is to reinforce the idea that being betrayed does NOT make you flawed.
Plus, I thought it was really interesting to see how the different languages of the world say the word "no."
Are you someone who is afraid to say "no" to a request that is unreasonable?
If you are, please use one of the many ways to say "no" since the list contains forty different ways to say "no."
In saying "no," you set an essential boundary.
And I am sure that if you memorize at least ten of those ways to say "no," your wayward spouse will become either very intrigued or very paranoid. Either way, these words are empowering.
You have a right to say NO and I have provided you with forty different ways in case your spouse did not hear you the first time!
If he did not, you have thirty-nine more ways to say "no" and to make your wayward spouse feel less powerful.
Now, let us explore this idea of feeling flawed in more detail.
On the Tiny Buddha website, Kirsten Davies writes:
"I used to think when someone cheated on me that I was flawed.
You see, I had a core belief that there was something wrong with me. I never felt enough. I'm not even sure I can fully articulate this feeling, but whatever it was, I just didn't feel enough. Slim enough, pretty enough, clever enough, worthy enough, or just, well, anything enough.
I've now come to see that when someone mistreats you it has almost nothing to do with you. Other people's behavior is about them.
I've come to realize that my ex flirting and engaging in a sexual manner with other women had to do with his insecurities, and nothing to do with me not being good enough.
It was his issue, not mine. It was his ego that needed a boost, and he used other women for that because he wasn't emotionally or intellectually developed enough to boost himself.
I believe we must be responsible enough to look after our own feelings and not make someone else responsible for how we feel. He was still trapped in a cycle of thinking he needed someone to make him feel happy. He needed to use other women to boost his self-esteem.
Previously, I've felt that my world was falling apart when a man cheated on me or left me. I felt my value decreased the moment he didn't want me.
I can now see my value just is, it's innate. We are all born worthy—worthy of love and good enough. Even if no one in the world can see it, it's the truth. I am enough exactly as I am. I don't need to be anything other than who I am. I have nothing to prove to anyone anymore.
I've realized that I am more than lovable. When someone doesn't or can't treat me the way I want and deserve to be treated, it's not a reflection of me.
I've learned that it's my job to put my best interests at heart and love myself enough to walk away from anything that doesn't serve me or build me up.
This time I discovered an inner strength much sooner than I previously have. I walked away when I discovered the lies; previously I would stayed trying to fix myself when I wasn't the one that was at fault.
I now recognize that I am a complete person all alone. I don't need someone else to complete me.
I function and enjoy my life on my own. That's not to say I don't enjoy being in relationships—I really do, and I think it's so magical when two happy, complete people come together and share their lives.
Relationships are places of spiritual growth, and they can enhance an already happy life. Their purpose is not to make a miserable one better; that's too much power to hand to any one person.
Love is a place of pure positive energy. If someone has to put you down in order to try to keep you then that's not love; it's control. Control is based on a scarcity model of love, and that's not positive energy; it's fear-based.
I have never understood it when people said that love isn't enough. Love is always enough, but love is about loving actions, loving behavior. You can't claim to love someone yet lie to them; the two things don't match.
1. When someone cheats or mistreats you, it almost never has anything to do with you.
You are good enough even when their actions may have you believe otherwise.
2.  Someone else's bad behavior doesn't reflect badly on you.
Someone cheating on you doesn't make you look silly. It highlights that they have issues they need to work on.
3.  Your value and worth aren't tied to anyone or anything.
Not your weight, relationship, or job.
4.  Love is never bad; love is amazing, pure and simple. Cheating hurts, lies hurt, being heartbroken hurts, but these things are not love.
These cause pain, but cheating, lying, and hurting others are done out of fear, not out of love. Love is, in fact, the only thing that ever makes the pain better again, and you can start to love yourself today. Self-love depends on yourself.
Set the standard for how people should love you by loving yourself wholeheartedly.
5.  Just because one relationship doesn't work that doesn't mean the next one won't.
Don't give up on love; give up on the people who made you think love wasn't good.
"The most powerful relationship you will ever have is the relationship with yourself." (2)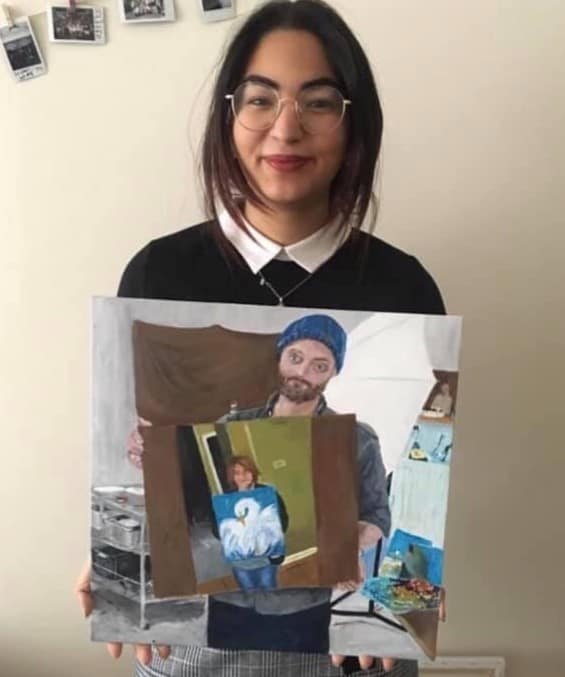 What Is Love?
Love is a verb. Love is unconditional. Love is consistent in its nature and does not falter. Love is unselfish.
Loving people are incapable of hurting others- especially the innocent.
Love is honest. Love is forthright. Love is constant. Love is altruistic. Love is benevolent. Love is kindness. Love is putting all that is for the highest good first.
Love is loyal.
Love is sincere.
Love is empathy itself.
Love does not envy others.
Loving people do not take what does not belong to them.
A loving person does not knowingly do evil to others.
Love is always honest and never deceitful.
Love protects all that is good. Love does not engage in activities that harm others.
Per the above definition, do you see infidelity having anything in common with Love?
Me neither.
Why?
Because infidelity is selfish, infidelity is dishonest; people in the infidelity mindset only see their own needs or they fool themselves. People who have affairs do not care who they hurt as long as they get their needs met.
Here is an addended article published in the New York Times. It was written by a mistress, Karin Jones, who dated married men:
"I am not sure it's possible to justify my liaisons with married men, but what I learned from having them warrants discussion. Not between the wives and me, though I would be interested to hear their side. No, this discussion should happen between wives and husbands, annually, the way we inspect the tire tread on the family car to avoid accidents.
A few years ago, while living in London, I dated married men for companionship while I processed the grief of being newly divorced. I hadn't sought out married men specifically. When I created a profile on Tinder and OkCupid, saying I was looking for no-strings-attached encounters, plenty of single men messaged me and I got together with several of them. But many married men messaged me too.
I was careful about the men I met. I wanted to make sure they had no interest in leaving their wives or otherwise threatening all they had built together. In a couple of cases, the men I met were married to women who had become disabled and could no longer be sexual, but the husbands remained devoted to them.
Before I met each man I would ask: "Why are you doing this?" I wanted assurance that all he desired was sex.
What surprised me was that these husbands weren't looking to have more sex. They were looking to have any sex.
I met one man whose wife had implicitly consented to her husband having a lover because she was no longer interested in sex, at all. They both, to some degree, got what they needed without having to give up what they wanted. But the other husbands I met would have preferred to be having sex with their wives. For whatever reason, that wasn't happening.
At 49, I was just about there myself, and terrified of losing my desire for sex. Men don't have this drastic change. So we have an imbalance, an elephant-size problem, so burdensome and shameful we can scarcely muster the strength to talk about it.
The first time I saw my favorite married man pick up his pint of beer, the sleeve of his well-tailored suit pulled back from his wrist to reveal a geometric kaleidoscope of tattoos. He was clean-shaven and well mannered with a little rebel yell underneath. The night I saw the full canvas of his tattoo masterpiece, we drank prosecco, listened to '80s music and, yes, had sex. We also talked.
I asked him: "What if you said to your wife, 'Look, I love you and the kids but I need sex in my life. Can I just have the occasional fling or a casual affair?'"
He sighed. "I don't want to hurt her," he said. "She's been out of the work force for 10 years, raising our kids and trying to figure out what she wants to do with her life. If I asked her that kind of question, it would kill her."
"So you don't want to hurt her, but you lie to her instead. Personally, I'd rather know."
Well, maybe I would rather know. My own marriage had not broken up over an affair so I couldn't easily put myself in her position.
"It's not necessarily a lie if you don't confess the truth," he said. "It's kinder to stay silent."
I never convinced any husband that he could be honest about what he was doing.
I didn't have a full-on affair with the tattooed husband. We slept together maybe four times over a few years. More often we talked on the phone. I never felt possessive, just curious and happy to be in his company.
After our second night together, though, I could tell this was about more than sex for him; he was desperate for affection. He said he wanted to be close to his wife but couldn't because they were unable to get past their fundamental disconnect: lack of sex, which led to a lack of closeness, which made sex even less likely and then turned into resentment and blame.
What these husbands couldn't do was have the difficult discussion with their wives that would force them to tackle the issues at the root of their cheating. They tried to convince me they were being kind by keeping their affairs secret. They seemed to have convinced themselves. But deception and lying are ultimately corrosive, not kind." (3)
Let's put aside the fact that all of these married men were most lying about their marriage.
Does a married man having sex with a stranger clandestinely to protect the feelings of his wife sound like love to you?
Yeah, me neither.
Loving Yourself
And now we get down to the original painting that started the other paintings. Here I see a beautiful woman who is beaming with joy because she painted a beautiful bird. This is a very beautiful painting and I am sure this woman spent many hours creating this work of art.
One of the ways we can love ourselves is by engaging in positive activities that show objectively we are awesome people.
One of the ways to overcome being betrayed is finding that bad-ass YOU that is still there underneath all the garbage that someone else dumped on you. You, the betrayed, are still a diamond, regardless of what garbage your cheater has brought into the relationship.
What a cheater does actually does not change the fact that you are a diamond. What a cheater does is not something that defines you at all. What you do defines you. What someone else does to you defines THEM.
No matter what a cheating spouse has told you about his or feelings for their lover, you must correct the cheater when he or she says it was love. Then show your cheater this article.
You see the definition of love actually PRECLUDES acts of infidelity.
Do not let the unfaithful folks of the world dirty the noble concept of love by referring to drunk, stand-up sex in an alleyway while leaning on a garbage can as an act of love. To whom was this a loving act?
And what about the homeless population trying to find shelter from the cold in an alleyway? This certainly was not a loving act for them to witness. Next time, keep your pants up, go to the store, and buy blankets and hot meals for these people attempting to find shelter from the cold. Don't degrade them further by showing them your bare butt whilst they are trying to actually sleep.
In Summary
Infidelity is not love. Infidelity can NEVER be love. The definition of loves PRECLUDES infidelity. The next time your cheater says they love the other person, send them my way so I can set them straight.
I am sick and tired of the noble concept that is love itself being defiled and used as an excuse by the cheaters of the world so they can attempt to fool others into thinking they are noble people. Cheaters are not noble; infidelity is not noble; breaking wedding vows is not noble; shattering families is not noble.
The unfaithful are not allowed to co-opt noble values and noble acts in an attempt to make infidelity seem remotely okay. Infidelity will NEVER be okay. And I no longer accept cheaters who want to use the language to describe actual noble people and apply it so themselves.
I am no longer buying it. How about you? What will you say the next time your cheating spouse says it was true love with the other person? Will you laugh? Will you cry?
Is there a part of you that believes your spouse is genuinely in love with someone else? If so, tell me all about it in the comments. I am happy to reassure you.
Finally… a note to readers. I love all of you. I am happy we are here together supporting each other and helping others through the hard times in life. I think that is a very miraculous thing, don't you? I think that is a kind of love and it is a valid one. Happy Valentine's Day!!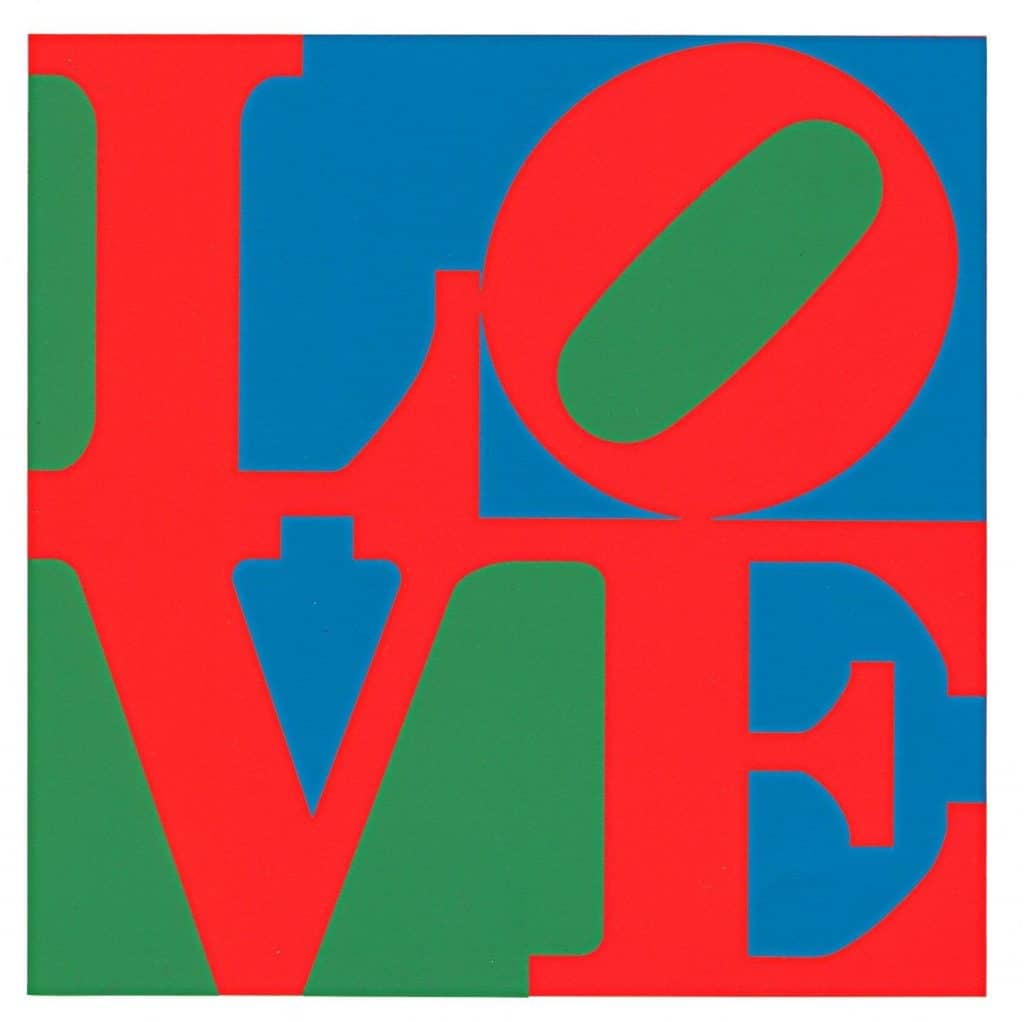 Sources:
https://www.capitalfm.co.ke/lifestyle/2018/02/21/can-a-marriage-with-your-affair-partner-last/
https://tinybuddha.com/blog/when-someone-cheats-or-mistreats-you-its-about-them-not-you/
https://www.nytimes.com/2018/04/06/style/modern-love-sleeping-with-married-men-infidelity.html
Photo Sources:
https://cheezburger.com/7659269/mom-and-her-painting-inspires-artists-to-start-a-wholesomely-hilarious-movement-on-twitter