This person had feelings from the affair that she had to process. As it turns out, she had an emotional affair addiction problem.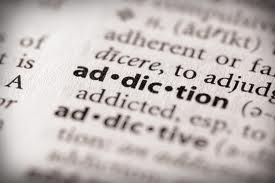 By Doug
"Addiction is a state that is characterized by compulsive drug use or compulsive engagement in rewarding behavior, despite adverse consequences." – Wikipedia
I've been communicating via email for quite some time with a woman whose husband had an affair and is going through the withdrawal period after it ended.   She's struggling with his current state of mind and the curious things that he says and does. She's quite frustrated to say the least.
Our latest communication got me thinking that perhaps we should post some more about this state of mind that exists with most unfaithful after the affair has ended. I found a comment that a reader left a couple of years ago about her emotional affair addiction that summed things up quite well and thought it might help some of you who are going through this.
The Emotional Affair Addiction
"I was thinking more about this "fog" and like to share a few more thoughts. To me as the cheater, the "fog" represented some level of mental illness that I must have possessed. When I read about it, it made me feel terrible, that I truly was crazy. So, that's why I am "defensive" about the term "fog".
Over time, I accepted that I had feelings from the affair that I had to process. As it turns out, I wasn't crazy. I don't have a mental illness. I had an addiction problem. Even though I've never had any addiction or substance abuse problems, the affair was an addiction. The term addiction is also very negative, so it has taken me a while to accept this is what I had. So, look at it like this (and mind you it's taken me a while to sort this out in my mind):
I had an addiction to a drug.
The OM was the drug.
This drug made me feel good.
I did a lot of things I normally wouldn't do to get this drug.
I became severely addicted to this drug.
I was not able to stop using this drug on my own.
D-Day was an intervention from the drug. It forced me to stop.
I went cold turkey from the drug via no contact.
Then, I went into withdrawal from the drug which included emotionally disconnecting from life.
Once I finally go over the withdrawal, I realized that:
This addiction cost me a lot.
This addiction screwed up every facet of my life.
This addiction caused me to hurt people that I love.
This addiction destroyed me as a person.
I must maintain no contact to avoid a relapse with this drug.
A few more points: When I had access to the drug, I could not see how much damage it was doing. During the withdrawal period, I could not be convinced that this drug was bad for me.
Depending on the level of addiction, the withdrawal period will vary for the cheater. This addiction makes it difficult for cheaters, to "unhook" from the emotional affair. It takes time and no contact. Does this make sense to anyone?"
We published some posts on the affair addiction previously a couple of years ago. Here is a good one to read if this is an issue for you or your spouse:
https://www.emotionalaffair.org/dont-put-up-with-the-affair-addiction-anymore/
Here is the link to the post where I found the above comment:
https://www.emotionalaffair.org/getting-unhooked-from-the-emotional-affair-addiction/
There are some really good comments for this post – many of which are from ex-cheaters.
Finally, if you or your spouse are indeed going through the affair addiction and/or withdrawal, (or have done so previously) please share your experiences and/or ask questions in the comment section below. Thanks!