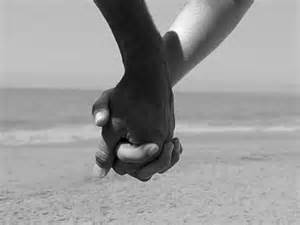 After a couple has determined that reconciliation is their goal, they typically work their tails off for months, maybe years, to mend and strengthen their marriage.  They manage to rediscover lost elements of their relationship and they may eventually even get to a point where they feel their marriage is going great – perhaps even better than before.
Then it starts to happen.  It might only be an isolated time or two, then it becomes more frequent until one day they find that they are back to many of the same patterns and behaviors that existed prior to the affair.
They started to backslide.
As we were brainstorming for a topic for this week's post, we took a look at the reader's fears that were mentioned in our last survey. Though not the number one fear by any stretch, backsliding or reverting to old patterns and behaviors was mentioned quite frequently.
Here are some reader quotes:
"I am afraid that we will fall back into old bad habits of relating to each other."
"That we get into the rut that caused it to happen again." 
"That things will revert back to how they were before the affair, meaning not being connected enough and not dealing well with issues ( such as needs of children and parents) that have always been stressors." 
"That our relationship will go back to one of being taken for granted. Not being connected and allowing everyday struggles interfere with our emotional and physical connection." 
"He stopped going to counseling in Jan after going 21/2 years. I can see him returning to his old ways already."
Backsliding during reconciliation can be a big deal and you each have to be on alert for it
There can be many reasons and/or excuses that can cause you to backslide.  As in any marriage, there are cycles that you go through.  Sometimes you are having crazy fun. Other times you may feel bored or indifferent.   Or perhaps there are times when outside influences try to steal your time away, like work or kids activities, and you feel your relationship takes a backseat.  Whatever the cycle is, it's obvious that stuff happens and you have to navigate through it or around it.
We go through these cycles all the time but we are quick to notice the cycle, press pause, and then refocus our energies on one another and our relationship. We're certainly not anything special like some of these hokie, beyond believable, over-the-top marriage gurus that you see around the internet.  We just notice when we're disconnecting for whatever reason and we do something to fix it.  Simple.
And our way of fixing it might be something totally different than your way. 
As you may have heard, I'm no longer a third-grade teacher.  I made a decision to step away for various professional reasons and go back to teaching first grade, which I did about 25 years ago.
First graders are easy, right?  They're cute, shy, reasonably well-behaved and I don't have to deal with those idiotic state tests like I did when I taught third grade.  I can actually be creative and really teach!
Well, I was right to a point, but I quickly found out it was like I was a first-year teacher all over again.  I'm working longer and harder now than I ever have.  I'm at school by 7AM.  I get home around 5:30.  I work on school stuff until about 9:00.  I crash on the couch until we go to bed at 10. 
But wedged in all of that work and stress, Doug and I take time to go for a hike each night.  We eat dinner together and we talk about stuff.  That is our weekday fix.  We are still connected even though we don't spend a lot of time together.  Then we really make up for lost time on the weekends!
Another example…
A few years ago Doug was going through some radical changes in his business.  As a result, business was always on his mind.  When something is that front and center for him, he tends to be much more quiet and contemplative. He also tends to awake in the middle of the night, goes downstairs and does some work on the computer because he can't sleep.
At that time, giant red flags started to wave in front of me and I became concerned (more like panicked) that something more sinister was going on.  It reminded me of when he was in his EA. 
I had to say something.  It turned out of course that nothing was going on, but I had felt that he had taken a step back by not communicating with me fully about the stress and hardship that he was under at the time.  
It happens.  
Old habits are hard to break
When we backslide, we find ourselves allowing old behaviors, habits, mannerisms and old ways of engaging our spouse and our life to resurface.  Backsliding can be an easy thing to do and in many respects it boils down to not doing what both of you did early on in your recovery or reconciliation.  And this doesn't only occur with the CS, as the BS can backslide as well.
As I alluded to earlier, in many ways our marriage has returned to its normal, stable, secure and uneventful relationship that it was prior to the affair.  Perhaps the same has happened for you in many ways.  But don't confuse this normalcy with complacency.  This is a very important situation where you can't settle in.  You can't backslide into complacency and into the relationship that you once had prior to the affair.  That relationship is gone.
You have to continue to solidify that new marital foundation that you've worked so hard to rebuild and make it as strong as you possibly can. 
This may not be the best advice for all of you, but if you are further along into your reconciliation, I would suggest you take a good look at your situation right now. Perhaps one spouse has indeed taken a step or two backwards – or maybe both of you are going backwards rather than forwards – and it's time to admit that you both are exhibiting old behaviors.
But remember, it's not about who started the backsliding behavior, rather it's about deciding neither of you want to go back to that life ever again.