How to handle a bunny boiler, as well as how to handle the other person who just simply won't leave you and/or your spouse alone.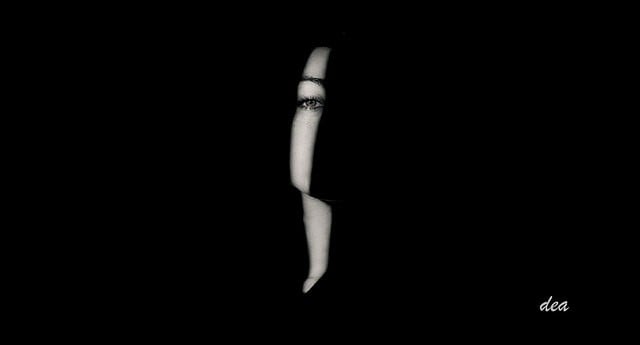 By Doug
Several weeks ago, we posted an article about ending an affair the right way.  In that article I made a passing mention that ending an affair doesn't always mean the affair partner is just going to accept things and walk away quietly.
Here's what I said:
Often things do not necessarily end there, as the affair partner might try to contact you in some way.  You need to have a plan for that possibility, and it needs to be one that you discuss with your spouse.  You both need to agree on how you are to respond should that happen."
Fortunately, I think that most affairs end in a fairly normal fashion.  Sure, there might be, anger, rage, blame, yelling, hitting, etc.  But for the most part, the affair ends and that's it.
But what about when the affair partner (AP) just won't go away?  What about when the AP stalks one or both of you – either in person or on social media? What about when you're dealing with a sociopathic 'bunny-boiler?"
So, in this post, I'm going to address how to handle the bunny boiler, as well as how to handle the other person who just simply won't leave you (your spouse) alone.
If you're the unfaithful, get it, read it and carefully consider the advice. If you're the betrayed, give it to your unfaithful spouse.
Let's Start with the Bunny Boiler
In case you aren't familiar with the term "bunny-boiler," it's derived from the movie Fatal Attraction, and its use in general refers to someone unable to remain rational at the end of a romantic relationship.
The plot of the movie centers around the character played by Glenn Close, who was the other woman in an affair with Michael Douglas' character and who pursued him obsessively after the relationship ended abruptly. 
The phrase "bunny boiler" comes as the culmination of stalking and harassment due to Close's character's  frenzied jealousy and her inability to accept that Douglas ended the affair.
She throws acid onto his car, calls him on the phone obsessively and hangs up, stalks him at his office. Eventually when nothing else is working, she boils his daughter's beloved pet rabbit.  Here's the scene from the movie:
Perhaps you or your family have endured a similar type of situation.  Hopefully not as psycho as Glenn Close's character, but crazy enough just the same.
Perhaps you received numerous calls to your house.  Maybe the OP tried to call or email your spouse, family members or friends to make threats or spread lies about you or your spouse.  Perhaps there were veiled threats of physical violence or other type of threats.  Maybe the OP showed up at your place of work or stalked you at home or in public places. 
I think you get the idea of what we're talking about here.
These things don't just occur in the movies. They are quite real. I mentor clients all the time who are living this nightmare – both men and women.
Here are a few real-life examples I found on some forums of how to handle a bunny boiler:
"The problem is, the mistress rears her evil head with some drama that she must speak to him about. He has her numbers blocked, but she will call him at work or use another phone with a number that he doesn't recognize. Every time she gets a hold of him, it sets back our progress. She sends him cards and emails, and puts notes on his car because she is so "in love" with him. I have contacted her and told her to butt out of our marriage. She accused me of harassment and said she would call the police."
"Unfortunately the OW was even worse….she was delusional. She is a narcissistic, delusional control freak who, even when presented over and over again with very blunt "it's over" emails from both my husband and I, She won't take no for an answer. I have suffered through 2 very long and in depth texting conversations with her where she just can't figure out why I don't get that my husband is her Very special, best friend in the whole wide world. She doesn't get why he won't respond to her texts, phone call's or emails. She still uses present tense sentences when talking about them and their love for each other and she has NEVER admitted she has done anything wrong. She flew up here and showed up at our doorstep one weekend unannounced…not an easy thing since we live in a different country. Our 23 year old son was horrified. She begged for my husband to return to her. Both my doctor and my therapist fear for my safety."
"Definitely a bunny boiler in our case. After he ended the affair, and she exhausted herself trying to get him back, she let the crazy out. Crying, cut up wrists, a death threat, and the grand finale involved attorneys. While dealing with the devastating blow of betrayal, I had to fight against total ruin in all aspects of our life from a vindictive hateful person. Whose own attorney dropped her, and felt compelled to tell ours that she was "over the top crazy" and we should "be aware". Also with a side dish of cyber-stalking/bullying us and our older kids."
"I endured the Bunny Boiler.  I got calls to our house.  She tried to call my wife many times even after my wife told her to never contact us again.  She sent emails by her to my friends and extended family full of lies, all designed to hurt me and undo my marital reconciliation.  There were veiled threats of physical violence. Threats against my job.  An absurd obsession with my wife, played out on her Facebook page, as if my wife was the only thing standing in between me and her.  More phone call attempts at work. Text messages alternating between expressions of continued, undying love for me, and ridicule and invectives.  Gifts sent to my office.  Threatening, bizarre phone messages. Stalking me at shows (I'm a musician)."
How to handle a Bunny Boiler
In my mind, I equate the actions of a bunny-boiler to that of a stalker.  So in formulating a list of things to do, I did an internet search for how to handle a stalker and discovered the National Center for Victims of Crime website.  They just happen to have a Stalking Resource page.
Here are some of their tips:
Things you can do
Stalking is unpredictable and dangerous. No two stalking situations are alike. There are no guarantees that what works for one person will work for another, yet you can take steps to increase your safety.
If you are in immediate danger, call 911.
Trust your instincts. Don't downplay the danger. If you feel you are unsafe, you probably are.
Take threats  Danger generally is higher when the stalker talks about suicide or murder, or when a victim tries to leave or end the relationship.
Contact a crisis hotline, victim services agency, or a domestic violence or rape crisis program. They can help you devise a safety plan, give you information about local laws, weigh options such as seeking a protection order, and refer you to other services.
Develop a safety plan, including things like changing your routine, arranging a place to stay, and having a friend or relative go places with you. Also, decide in advance what to do if the stalker shows up at your home, work, school, or somewhere else. Tell people how they can help you. Click here to learn more about safety plans.
Don't communicatewith the stalker or respond to attempts to contact you.
Keep evidence of the stalking. When the stalker follows you or contacts you, write down the time, date, and place. Keep emails, text messages, phone messages, letters, or notes. Photograph anything of yours the stalker damages and any injuries the stalker causes. Ask witnesses to write down what they saw. Click here to download a stalking incident and behavior log.
Contact the police. Every state has stalking laws. The stalker may also have broken other laws by doing things like assaulting you or stealing or destroying your property.
Consider getting a court order that tells the stalker to stay away from you.
Tell family, friends, roommates, and co-workers about the stalking and seek their support.
Tell security staff at your job or school. Ask them to help watch out for your safety.
If someone you know is being stalked
Listen.
Show support.
Don't blamethe victim for the crime.
Remember that every situation is different, and allow the person being stalked to make choices about how to handle it.
Find someone you can talk to about the situation.
Take steps to ensure your own safety.
Resources
Tips for Victims
Developed in partnership with the Office on Violence Against Women, U.S. Department of Justice, this tip sheet presents victims with specific tips and information on responding to stalking.
Stalking Incident and Behavior Log (PDF | Word)
Victims are encouraged to keep a log of all stalking behaviors including e-mails and phone messages. The log, as well as any gifts or letters the stalker sends the victim, can be collected and used as evidence. The evidence will help prove what has been going on if the victim decides to report the stalking to the police or apply for a protective order.
Safety Plan Guidelines
A safety plan is a combination of suggestions, plans, and responses created to help victims reduce their risk of harm. It is a tool designed in response to the victim's specific situation that evaluates what the victim is currently experiencing, incorporates the pattern of previous behavior, and examines options that will positively impact the victim's safety.
Also See: Stalking Sacks
Here is some advice from a person who has experienced this situation:
If your husband truly wants this woman to stop contacting him, he can arrange it. She is the one doing the harassing, not you. Nonetheless, you should not be responding to her at all.
Cards from her should be unopened and marked "return to sender." If your husband accidentally picks up one of her phone calls, he should hang up immediately. Her emails should go directly into his spam folder. Notes on his car should be tossed into the garbage unread. He should not engage her in conversation of any kind because she interprets it as encouragement.
If your husband needs an order of protection to keep this obsessive woman away, he should take steps to get one. As long as she thinks he is still susceptible, she will continue to pursue him. And if he refuses to do these things, his commitment to your marriage is not as strong as you believe.

How to Handle the Other Person Who Just Won't Go Away
What about when the other person isn't a 'bunny-boiler' per se, but simply won't go away.  In other words, the affair has ended, but the other person keeps calling, and otherwise trying to make contact.
Here are some things I came up with (feel free to add to the list in the comments section):
De-friend on Facebook and other social media accounts.
Delete any special apps that may have been used to secretly communicate.
Block the other person's numbers on your cell.
Block the person in your email account. If your email service doesn't offer the ability to do this, then at least add a filter to your email account that will send any emails from the person directly to spam.
It might be necessary to talk to the person to 'remind' them that the affair is over and there is to be no further contact, and that any attempts on their part to make contact will be ignored. Ideally, I think this should not be done face-to-face and should be done with both parties of the couple present.
Should things escalate to bunny-boiler status or close to it, see the stalking tips above.
Clinical Psychologist, author and marriage expert, Dr. Dana Fillmore offers this advice:
For this instance, we'll look at a hypothetical scenario. Your husband had an affair, it has been addressed, and the two of you have agreed to move forward together. He's stopped contacting the other woman, but she remains persistent. What can you do?
First, sit down with your spouse to make sure that this attempt to continue the affair is coming entirely from the other person, that your spouse has ended things completely (especially in their own minds), and that you have their full support to try to improve the situation.
While your spouse may want to deal with it personally, this may not have very much impact – since the "third wheel" is still trying to win them over. If they haven't taken the message from your spouse before, they likely won't now.
So, that means that if someone is going to say something – it has to be you (or at least you and your spouse together).
It's absolutely critical to be non-confrontational in these delicate situations. You and this "other woman" already have a reason to be at odds, and letting your emotions get the best of you can make this uncomfortable scenario much worse.
Whether by phone, in person, or whatever your preferred method of communication, ask for a chance to talk to the "other woman" on neutral ground, as mature adults, to sort out the problems at hand. Let her know that your husband and you have made a choice to work on your marriage and recover from the affair, and request that they respect your decision by backing off and letting go.
In a perfect world, this is all it will take, but it's possible that she will resist, offer reasons to counter yours, or even become angry. Again, staying in control of your emotions makes all the difference here. Stand by your decisions, calmly explain how things have to be, and ask for their consideration for your – and your spouse's – wish to build a strong, happy marriage.
You'll never be able to control other people's decisions, but hopefully a rational and calm discussion will help persuade the "other woman" to cease her efforts to rekindle the affair.
If things escalate, become hostile, or if you feel threatened, do not participate. Do not be afraid to call authorities or save the discussion for a time when all parties can behave reasonably. Getting into an altercation will only make things worse for everyone involved. This is a conversation that needs to happen with a level head.
It may take more than one attempt, but if you and your spouse are resilient – and committed to the affair not happening again – the time and effort put forth is definitely worth it…
Some Additional Advice
I found this letter and response online:
Dear Dr Nekia,
I found out last year that my husband had an affair with a foreign worker here on the island. I am upset by this of course, but what upsets me even more is that I would have never known if it were not for her basically stalking my husband.
The situation makes me think of the betrayal and how he was able to sneak around behind my back for months without me knowing. I am sure I will be able to trust him again one day, but for now I am concerned about why this woman will not leave us alone. She has sent me recordings of phone conversations, text messages, and even a sex tape.
He ended the affair once she started asking him to leave me. He says that she became obsessed with him and would follow him home from work some days. I have spoken to her and she admits that she has fallen in love with him and does not want to let go of all of the times that they have shared. I just cannot believe that he was carrying on a full-fledged relationship behind my back. They even went on a business trip together — and she doesn't even work with him. How can we get this woman to leave us alone so that we can move on without bringing further shame and disgrace on our marriage?
Sincerely, Stalking Mistress
Dear Stalking Mistress,
It sounds as though you have made the decision to forgive your husband — a challenging task even without the situation surrounding the other woman.
Nevertheless, you must understand that part of being able to move forward in your marriage is facing the reality of the affair. A very real consequence of his indiscretion is the jilted feelings and actions of his lover. It is easy to be upset with this other woman. She is, after all, a threat to your marriage, right? No. The only threat is your husband. Men and women cheat for many reasons but no matter the reason, the third party is never the cause. One hundred per cent it is the cheater's decision to cheat that brings about the hurt, pain, and dangers. The third party has little to no loyalty to you, they are solely seeking what they desire. Your husband, for months, carried out a type of relationship with this woman where it would be my guess that they got very close. This is evidenced by the fact that he took her on a business trip with him, and her desperation to hold on to what they shared. Is there a chance that her desperation is evidence of mental instability? Yes, this could be, but while it is very convenient to think she is crazy, chances are she is sane but making poor choices.
This does not make it right what she is doing, but it does make her human. This woman has, rightly or wrongly, invested time and energy into your husband. Your husband made a very real human-to-human connection with someone other than yourself. Even if it was not a connection that was serious for him, he played a part in making this situation what it is. I know you think that if this woman would just go away that things could begin to go back to normal and you could be happy again, but the truth is normal was not working.
If it was, the affair would not have happened. I would suggest that if the other woman is overstepping boundaries, you should consider getting a restraining order put out against her. Usually this stops invasive behaviours but if it does not, the restraining order is a valid legal footing for the next step. Yes, this does mean that there will be a public record of the affair but if you really want to move on from it you have to be willing to hold your husband accountable for his actions and stand fearlessly together as a unit. You must allow him to properly end the extramarital relationship he started and focus on fixing whatever it was that caused him to cheat in the first place.
In Summary
From the hundreds of personal stories I've heard from both betrayed spouses and the unfaithful, most affairs seem to end with far less drama than that which Glenn Close demonstrated in her role in Fatal Attraction.  However, I have heard many the story where the other woman or man did not want to go away easily.     
We've stated in the past that affairs can be life or death situations.  Many folks tend to discount that possibility even though it can easily become their reality.  It might just payoff to at least be prepared with the knowledge of how to handle the situation.
If you've experienced a bunny boiler/stalker as a result of your – or your spouse's – affair, please share your experience and how you were able to get it resolved.
If you're the unfaithful, get it, read it and carefully consider the advice. If you're the betrayed, give it to your unfaithful spouse.