I'm having an affair. Can't believe I said that. I wanted to share this with you all because I've been betrayed, 4, 5,…I lost track. And doing this is something I NEVER considered. That's just not me. Let me explain.
By "Rose"
My early marriage was great except that he worked nights a lot, leaving me with the little kids pretty much 24/7. I had to do all the kid stuff just like a single mom.
Affair #1:
When my son was 2, my husband came home from work one night really late. I got up and met him in the kitchen where he told me he had been seeing someone, a single mom with a toddler, who really really needed his help.
I had asked him earlier in the week where the big box of diapers went because it had gone missing. That night, he admitted giving them to her. He had also been late almost every night for 3 weeks due to all this "help."
In the kitchen, I asked him, "Did you sleep with her?"It took him a minute to hang his head and say "no," but to this day I don't believe it.
She was a bartender, and he was crying in his beer (why I have no idea). But that night he found out she actually did have a boyfriend, and there was an extortion plot going on to get money from him. He had to tell me all this because the boyfriend threatened to show me pictures of them.

Affair #2:
20 years later – He lost his job and opened up an adult driving school. In around August 2011, he started teaching a woman 10 years my junior. Turns out she was perfect for him—a damsel in distress, substance abuser, someone who NEEDED him.
I remember one night around Christmas that year, we went to a Bruce Springsteen concert. He spent almost all the 3 hours texting her. Of course this was his "boss." I found the number later. He was upset that he couldn't leave to go help her.
That Christmas eve (he wasn't teaching her driving any more), he stayed downstairs in our room all night. Normally we spend all night with our kids, eating and having fun. But he had to "wrap presents."
In January 2012, the you-know-what hit the fan. A phone call came to the kitchen phone. He grabbed the phone and went outside, for an hour. To this day this is a huge trigger for me, if he walks out of the room with the phone. When I came in, I grilled him. Who did he need to talk to outside? He said her "boyfriend" was threatening to come over and kick his butt. So again, he got caught and had to tell me. He had been seeing her almost EVERY day. He took her shopping and hung out for lunch and coffee and whatever else.
This lasted for the next year and a half.
When You Decide to Stay: Dealing with triggers and the issue of trust while rebuilding your marriage.
I screamed and forced him to write a no-contact letter to her, which he did…but instead of saying he loved his wife, etc., he told her his "wife is a strong woman who won't hesitate to make good on her threats." He sent this and I walked out of the room. When I came back in, he was using a DIFFERENT email account to talk with her.
We saw a marriage counselor soon after, who was basically a very nice, but useless person. He complained about all these things I wasn't doing—wearing fashionable clothing, perfume, and makeup while I worked at home.
Just before a camping trip for his birthday in August 2014, I saw an email from her. I wasn't searching for it. I had ordered something for his birthday and realized it was his account and needed to get the receipt out of his email so he didn't see it. And there was a thread of emails back and forth which basically proved the relationship had continued.
But because he had gone underground—allowing her to send him emails at his work and use his work number—I had no idea. He claimed he hadn't slept with her, but I did find a journal he had been writing where he described her lack of orgasms. He also told me he HAD to keep seeing her because she threatened rape charges. Even though I said a woman needs DNA to do so, he kept denying.
Back to the same marriage counselor. I ended up stopping because she really had no clue how to help us.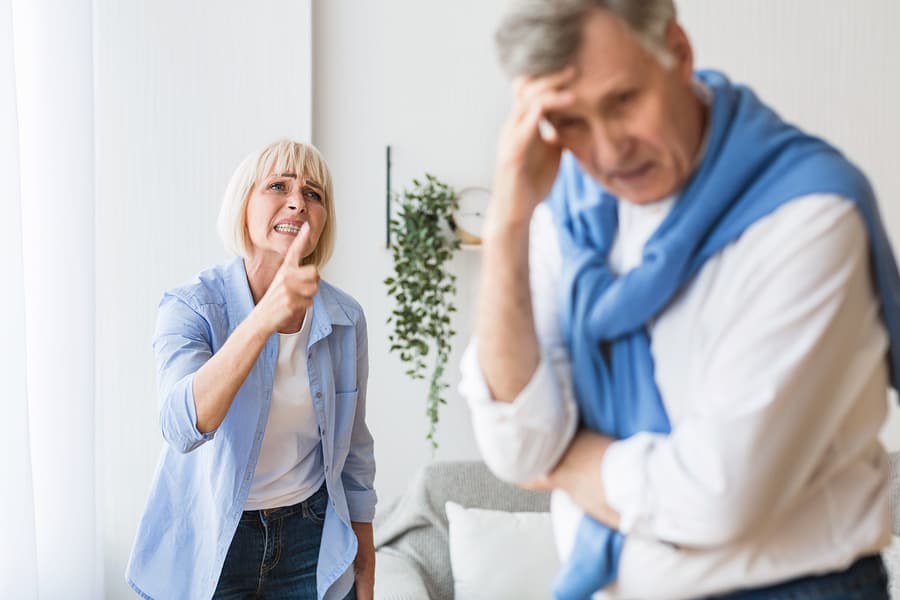 Affairs #3, 4, 5:
I'm lumping these together because as far as I know, these were all cyber affairs, interspersed with Facebook posts from him to other women and publicly telling them how hot they were.
One of these cyber affairs was with his FIRST COUSIN. He was in touch with her after 40 years. Her emails to him started to become pornographic and obscene, complete with naked pictures and her telling him to leave me for her.  When he finally came clean (because again, he got caught), he said he was only trying to get family information. Uh huh.
I got us to a new counselor. He spoke for 45-minutes all about himself. He said how much he liked looking at the naked pics of his cousin. I was barely able to get a word in. The counselor told him that until he got some individual help, there was nothing she could do. I knew he wouldn't.
I sent his cousin an email and basically told her to F**K OFF. He saw my email and wrote her an APOLOGY letter for his "sorry" wife.
So I guess all this wasn't enough. He started talking to a woman at work for hours at a time, on his work phone. When I asked about it, he told me to shut up.
Then he became Facebook friends with another former co-worker. He was on messaging her all day and night. When I asked him (because I saw all the posts) why he was doing this, he again told me to shut up.
A year later he was still messaging her. I threatened to leave if he didn't stop, so he did. He even deleted Facebook.
Because the affairs apparently were not enough, he abused me verbally, emotionally, and physically for years, doing things like barring the door so I couldn't get out, screaming at me, shining a light in my face in the middle of the night so I couldn't sleep, and the gaslighting—oh, the gaslighting.
What is Gaslighting? How to Know if You Are Being Gaslighted
JUDE
Jude isn't my lover's name, but I told him I am obsessed with Jude Law. 😊 My Jude is better looking if you can believe that. He is incredibly hot, muscular, tan, with curly black hair and graying at the temples that is gorgeous. And you know what else? He is a genuinely nice man. He loves his family and his grand kids. (He's divorced.)
I knew him in high school—45 years ago—and we have been Facebook friends as well. His friendship helped me through some really bad times. I was already smitten just talking with him and looking at him. And then I got the opportunity to see him in person because my girlfriend wanted to spend her birthday where he was. When I asked him if we could get together, he agreed and met us at our condo. I was blown away. I mean…like a 15-year old. I was thankful to have him there because she got wasted on her birthday and I couldn't get her out of the car! He suggested we go hang out on the beach and let her sleep in the car for a while.
On the beach, we talked for about an hour, and then all of a sudden he started kissing me. And I was gone forever. I have NEVER in my life been kissed like that. NEVER. We decided to go get my friend and get her to bed, which we did. She wanted to sleep on the deck (it was warm) and wanted to spoon with him, so I "gave her permission." He conked out.
I went back to my bedroom, got naked and got into bed, half hoping he would come in. He didn't. He fell asleep on the couch.
The next day he had to go, but my friend wanted to fly the 20-minutes to see him, so we did. We all visited dive bars. I got a room for her at the hotel next to his condo, and I went up to his condo. Honestly, it happened so fast but I couldn't think about anything else. He was totally kind and respectful and kept asking if it was okay. Okay??? I couldn't get enough. I didn't think about my husband for a second.
The day after that we had to head back. Then we missed our flight and had to stay another night…oh no! I called Jude and he said he and his friend would be there that night.
I got another room for us and left my friend with his friend. She is also in an abusive relationship and never married the guy, but wears a ring. She said in no way was she going to hook up with his friend…and then she did! Jude and I stayed up until 4:30 in the morning. I stayed up longer holding him and feeling him breathe.
I knew I was in deep doo-doo.
We walked on the beach and talked about everything under the sun and even though it felt like love on my part, I'm smart enough to know it was just lust at that point for both of us. He had had a long-term relationship and was badly burned, and I was also in a bad situation.
We all went out to breakfast, and he cried when he had to leave. So did I. So have I every day I've been away from him, but I don't want to scare him or be too pushy.
Why Do Women Cheat? It Is Not For the Reasons You Might Think
I'm Having an Affair – Now what?
I have no idea. We are messaging every day. I have him calling my work phone. I'm doing what was done to me…but it's not revenge if that makes sense. I wanted to feel beautiful, sexy, and desired, and Jude made me feel that way in droves. I couldn't keep my hands off him. I haven't felt desire like that in 30 years.
Since I got home I have been trying really hard to be normal, but I'm irritable and impatient. Jude and I talked about how bad he felt. His ethnicity is all about doing the right thing, and I think he felt so, so guilty. He said I shouldn't have a "boyfriend" while I'm sorting this all out. I think "boyfriend" is pretty cute. So the plan I have is 6 months. Why 6 months?
My husband's last affair was just last year. I have had no "atonement" (from the Gottman method) despite asking multiple times. He shows no remorse whatsoever and of course blames it all on me. We saw the Gottman therapist about a month ago, but again I felt he was useless. I felt worse leaving his office.
During the last episode where I was imprisoned in my room, the night before Thanksgiving 2018, my husband chased me through the house and cut his arm on something. Up until about a month ago, there was still blood on the hallway wall. I left it there. When I mentioned it to the therapist, my husband lied his head off and said I bit him. WTH? I stood up, called him a liar, and left the room.
Affair Trauma Part 3: What I Learned at the Gottman Affair Trauma Seminar
My Plan
So. The plan is 6 months to give him a chance to atone and apologize and…do what he is supposed to do. I already know I am numb and will never get the feeling back.  Yes, I do love him but am not in love with him. In fact, most of the time I feel nothing but contempt (one of the Gottman's Four Horsemen).
I'm not going to beg anymore. I'm not going to care if he has another affair. Oh, and yes I do still sleep with him but that part is over too. I also now have a gun and pepper spray in our room in case he does it again. Drastic times. If in 6 months he doesn't shape up, divorce is going to happen.
I think that Jude feels really scared and really guilty but I told him it's all on me. He will not be discovered, and he's 3000 miles away. Yes, I long for his brain and his body, but I'm not going to pressure him for anything. If it doesn't actually work out for us, I will be so sad BUT  this whole thing has taught me what I'm worth, and that I am actually still desirable to someone and able to have hot sex all night.
Sorry—I said it was graphic. But think about not having that for years in a relationship, or if you do, it's 2 minutes. Jude was asking me the whole time if this, that, and the other thing was okay. I've never had a man who asked me what I wanted.
This affair has empowered me. I fly a lot on business and can always use that as an excuse to go see him. But right now all it can be is friends with benefits. I would never ask him to commit to anything but that. I wouldn't ever get married again anyway.

As an aside, my husband has been surveilling me since we were first together, and he's trying to get more stealthy. I noticed he was looking at micro surveillance cameras (check out your spouse's Amazon browsing history), and he bought one. I bought a counter surveillance device, which is how I found them on my last 2 trips. The one in Arizona went in the toilet. This latest one got buried as well.
Now a plug for Sarah and her mentoring! I signed up for it today because we have chatted back and forth, but I don't want her to do that for free. I really need to talk with her and get this all sorted out so I can have a plan. I do worry that my husband will get violent so I would have to leave in stealth. I will be taking my dogs with me. I work remotely so that's not an issue. I'm getting things ready.
I don't mind being judged. I know you will form your own opinions. I know deep in my heart that affairs are the worst things you can do to a marriage, having been betrayed as much as I have.
My husband not only abused me verbally, emotionally, and physically, but he betrayed me as often as he could, telling these other women a whole lot about me and getting them to feel sorry for him. He also has told my son and daughter I had an affair 20 years ago. This is a lie and an attempt to slam me to them.
All this and it doesn't feel like revenge, not one bit. I felt no guilt. I don't now. I want Jude and I am going to have him. 😊
My grown children won't understand because this isn't something mom would do. Good old dependable mom. But it is so time for me. I can't imagine living this way the next 30 years.
I am fairly certain most of you won't understand or think worse of me because cheaters are the worst. But I don't feel like a cheater. I feel like I have given him every single chance I could.
I guess this is one of the situations where I felt desperate enough for love to do this. I've never had an affair, ever, and I'm not sure how this all works. I hope it all works out for me and for all of you. Hang in there.
***************
Thanks so much to 'Rose' for sharing her story!  We love to share articles from our readers.  So if you'd  like to submit an article for us to possibly post on the blog, feel free to contact us about your ideas.