I remember not knowing where to turn or what direction to take after the emotional affair that Doug had.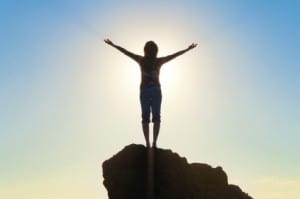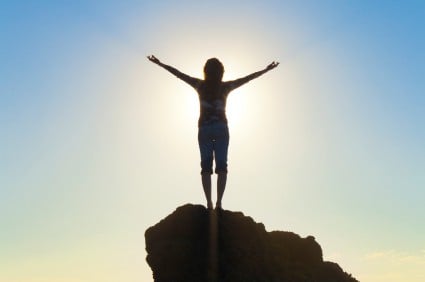 By Linda
We have been receiving so many comments and emails recently from affair victims who are voicing frustration about their cheating spouse's affairs, as well as the actual state of their marriages. 
When I read the comments I feel frustrated, angry and hopeless, as I remember feeling the exact same way two years ago – not knowing where to turn or what direction to take after the emotional affair that Doug had.
Today Doug asked if I was going to respond to some of the comments.  I told him that honestly I don't know what to say anymore.  I feel as hopeless and defeated as the readers do.  I feel like telling them to walk away, and that it's hopeless, it takes too much strength and causes so much pain.
Well, those thoughts occurred during a moment of weakness, and by the time I went upstairs a few minutes later I felt empowered and riled up. 
I am not a counselor or a therapist, but I am someone who has been through the turmoil of an emotional affair and I have learned from my triumphs and mistakes.  I hope that maybe you can benefit from some things that I have learned from our experience.
Here are my thoughts…
Don't be pulled into the fantasy of the affair. Right now your spouse is living in an illusion.  The person that he/she is "in love" with is an image that was created in his/her head.  The person may be real, but the OW/OM is not the perfect person he/she believes she/he is.  The affair partner (AP) cannot meet their needs any better than you can.  The AP is simply provided with the perfect opportunity to project his/her best self onto your spouse.
Doug only experienced Tanya in a work situation, and on their lunch hour.  From what he experienced during that time he believed that was her whole and true personality.  He created in his head that she was the perfect person for him.  He might as well have had an emotional affair with Angelina Jolie since he probably knew just as much about her as he really knew about Tanya.
The affair is not your fault. Do not take responsibility for the actions of your spouse – even if your spouse is telling you that the affair is not your fault.  If your spouse continues to tell you that what he found in his affair partner was that which was missing in your marriage, he is still blaming you. If she is telling you that you should have done things differently, or that her affair partner fulfills a need, she is still blaming you.
Until the unfaithful person takes full responsibility for the affair, admits that he too was part of the problem in your marriage, and is willing to do whatever he can to make the marriage work (no contact with other OP, see a therapist, read books, etc.) then he is still blaming you for the affair.
Your spouse may be telling you that she is unhappy in your marriage because you are negative, cranky, boring etc.  Please do not allow your spouse to compare you to the OP and hurt your self-esteem. Please listen to what she is telling you, then take the time to think about what is really true and accurate.
Doug told me that I was always so negative and Tanya was always positive.  I took this very personally thinking that I could never be like her, but then I really thought about it and agreed I had become negative over the past years.  I then thought about why. I realized that I had been working too hard, taking  too much responsibility around the house, and I became tired, boring and resentful.
I also realized there was a very easy solution to the problem, so I stopped working so hard and started spending time doing things for myself (exercise, long bubble baths, happy hours).  You know what?  The negativity magically went away.
I learned that I wasn't doing it to save my marriage. I was saving myself and I was much happier as a result.  I took some of the load off of me and put it on Doug. 
Much later I realized that I was making it very easy for him to conduct his affair.  When I thought he was putting in so much time at work, I tried to be a good wife and pick up some of his slack, but little did I know that I was making it much easier for him to maintain his emotional affair.
Don't be drawn into the fantasy that your spouse is perfect. Before I found out about Doug's emotional affair, I was very unhappy because there were many things missing in our marriage.  Our communication needed improvement, we both had become too involved with our children's activities and we both became boring.  Doug would often stonewall me when I tried to confront him with my discontent.
As soon as Doug told me he didn't know if he loved me anymore, I forgot everything I was unhappy about, and blamed our problems on me.  He became as perfect to me as Tanya believed he was.  I felt that if someone else overlooked his faults, then I must be too sensitive.  If he was so attentive to her then I must not be worth the effort.  I began to believe that he was as perfect as her fantasy believed he was.
Don't go there.  Make a list of his/her faults and look at the list realistically.  Discuss this list with your spouse .  Do not allow him/her to treat you in a way that is not appropriate just because he/she claims that the AP agrees with everything (that they communicate well etc.).  Again, she/he is living in a fantasy world.  Their communication is not that of real life.
Educate yourself as much as you can about affairs. You need to have the knowledge and power and realize that your spouse has lost his/her mind. You are the one who needs to keep your head on straight.
I know you are in severe pain, and you are not eating, sleeping, your pulse is moving at a rapid rate, you are not thinking clearly, but you have to pull yourself together and pull yourself away from the fantasy world that your spouse is experiencing.
Treat him/her like you understand what he/she is going through but you will not allow him/her to hurt you in the process. Pretend you know what the future will be like, and that down the road your spouse will be unhappy when he/she finally understands that the relationship was just an illusion. 
Let your spouse know that he/she is risking everything for someone who he/she barely knows.
Do not lecture him, or constantly tell her these things, but behave in a way that demonstrates that you know that he/she would be better off with you.  Have the confidence that the affair will not work out and that your spouse will regret his/her actions.
For many of the various books, courses, etc. that we both have used in recovering from an affair, please visit our resource page. We've also created several programs that may be of benefit, which you can learn more about here.