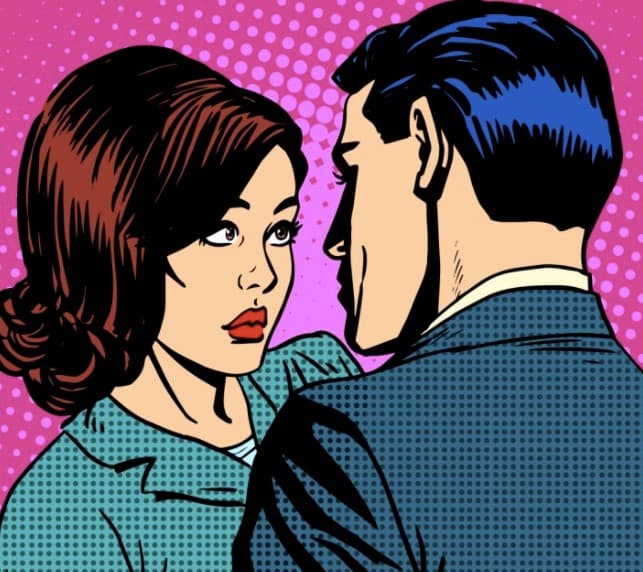 By Sarah P.
Wives, knowing what your husband has done with the OW, does not have to ruin your marriage.
Linda and Doug have been receiving many emails lately where wives have unfortunately found out their husband's mistress is pregnant OR their husband already has had a child with his mistress/OW. So they asked me if I'd like to create a blog post on the topic.  I said absolutely!
This is going to be a very harsh and unforgiving post for "other women" of this world. But, it is going to be even more unforgiving for the "other women" of this world who make the choice to go off their birth control and who intentionally get pregnant.
Today I am going to write about the icky realities of what happens when the other woman gets pregnant. Note: married men are half of the problem in these situations. So, I will talk about them later in the article. Finally, I will discuss what options wives in these situations have.
Let's just dive right in….
A Message to the Other Women Who Get Pregnant or Plan to Get Pregnant
In this modern age where you can get an IUD that lasts 10 years and costs very little money, it always amazes me that other women pretend pregnancy just happened.
Oops. They spilled the milk – sorry—things happen.
Pregnancy is not a simple as spilling milk. It is more than an "Oops, these things happen."
Getting pregnant with a married man's child, is simply the ultimate tactic to poach another woman's spouse.
If any mistresses are reading this and have gotten pregnant by a married man, please do not tell me that you are just so fertile that IUD's, birth control, and condoms are no match for your Fabulous Fertility. You are lying.
I too have Fabulous Fertility- the second I am off the pill and have one experience with my husband, a new child is conceived. I have learned how to ensure that my Fabulous Fertility is under control.
So, if you are the other woman, please do not tell me that this was an "oopsie" on your part. Please do not tell me that your fertility is a thing of legends and you can get pregnant if a man stares into your eyes from across the room. I bet you say your uterus can slay dragons too.
Other women of the world: you know that is not how it works, so please do not pretend to be an innocent ingénue. Please do not pretend that you were jogging in the park, minding your own business, tripped on a rock, and then suddenly found yourself grinding your body on top of a married man.
Woman to woman, we both know that is not how it happens.
Considering there are studies that demonstrate many women of the world prefer married men, drop the act. I know how it went down. You pursued him—you hoped he would leave his family—he did not. You intentionally got pregnant.
Other women of the world, you knowingly got involved with a married man. Maybe it was because you fooled yourself into believing this person who was cheating on his wife was your soulmate. (Not a very smart move on your part—your soulmate is someone who ruins the life of his family and who lies and cheats? That says a lot about you.)
Or maybe he was one of those sad, sad, sad men who told you with lowered and ashamed eyes, that his wife never had sex with him. Ever.
His five kids? Oh, those were conceived simply by looking at his wife. They never actually had sex.
You see, it turns out that his wife was actually more like a common cuttlefish. The wife wore her eggs in her face and waited for his face to deposit sperm into her face eggs. He just deposited sperm into her face eggs with his face tube, but they never actually had sex. See a humorous video about the cuttlefish where they demonstrate face-mating.
But, alas, the man is only a mere human and so is his wife. So he could not possibly have face-mated with his wife.
That act is reserved only for cuttlefish. In fact, cuttlefish are also monogamous and more intelligent than most human beings are. Just go to your local aquarium, find the cuttlefish tank, and start holding up your fingers.
The cuttlefish will communicate back by mimicking the gesture and holding up it's own face fingers. No joke.
I went to the Monterey Aquarium and did this with the friendly cuttlefish in the tank. The aquarium employee said they were a tank full of males. (Poor things). She pointed out how the one cuttlefish I was speaking with (via holding up different fingers) was changing colors in an attempt to show me how he had it goin' on. He thought himself to be one handsome cuttlefish and liked my fingers.
Talk about open minded. The cuttlefish males are so desperate; they are willing to seduce a human hand, which I suppose could look like a cuttlefish in the right lighting. But, at least when a cuttlefish finds its sweetheart, he is monogamous.
Onto the less monogamous species, humans…
We never have sex…
I have spoken to the wives in these situations where a man claims to have never had sex with his wife. (Doesn't that mean the marriage can be annulled?) Moving on… the wives of such men have usually told me they were having very frequent sex with their husbands.
So, why would you believe a man who is a liar and who is trying to get your sympathy? If he is lying to his wife, he is telling you—a stranger—the truth.
You don't think he was capable of lying even though he was capable of cheating with you?
Wow, it's your lucky day!
I have some unbuildable swampland in Louisiana where you can build a future casino, if you would like. Funny thing that this actually happening—building a casino in swampland, correlates to the very odds that a married man will actually leave his family for you.
Around 90% of cheating men choose to stay with their family (if they have the choice and aren't left by their wives.) But, if their wives leave and you marry them, you will be just "another relationship."
The cheater you married will be bored before you can say supercalifragilisticexpialidocious and off he will go on his steed searching for yon sexual conquest.
At one time or another, you will probably figure out that the cheating man will not leave his family. Hint—it is around the time he starts giving you a million reasons why he cannot divorce.
Maybe his wife broke her toe, maybe his wife stepped on a garden snail and is overcome by grief, maybe the dog barfed on the carpet and your married lover cannot leave until the new carpet arrives. But, he and his wife don't have the cash in the bank to buy new carpet, so they need to save up for new carpet—and that may take years. Re-carpeting a living room costs millions of dollars.
You have probably developed a deep hatred for the evil wife who stands between you and your fonfon ru. (Futurama reference, equivalent to soulmate.)
You are so frustrated and you want to have tadpoles with your fonfon ru.
So, getting pregnant with a married man's child somehow seems logical to you. It does not sound logical to me—it sounds like the biggest nuclear bomb you could ever drop on a person's life and yet you do it willingly.
And if you succeed, you will have to live with your choice and so will a bunch of innocent people who will get emotionally obliterated in the fall-out. It will be the emotional nuclear winter of your life and theirs.
But, that is okay because that married man is being held hostage in a tower in Beverly Hills by a wicked witch aka his wife. Having his baby will prove to him that you are the Princess and he will gallop towards you on his white horse and breathlessly ask you to forgive him for not seeing that his wife was the wicked witch all along. Gosh, that wicked witch of a wife cast a spell on him and you having his baby will break the spell!
Sorry, it is not how life works.
Your life will NOT be happy. In fact, your life will be hell.
First, he will probably not leave his wife. If you have a child, his wife will double-down, turn into a grizzly bear, and try to protect her cubs. The wife's mother bear instincts will kick in and both you and your cub will be her target. Why is that?
Because you are trying to steal what was never yours to take. The wife was never a wicked witch. She was always the princess and you got played. Sure, you might get the state to garnish his wages, but you will be ostracized. His wife will not allow him to see your bastard child born from your affair with him.
There will be no Christmases and birthdays or anything else where daddy attends. You will have a very, unhappy life.
No matter what the affair statistics and what some evolutionary psychologists say, our minds, the structure of a functional society, as well as a peaceful future depend upon monogamy.
Cheating is not proof that people are genetically wired to be cheaters. Cheating is one of many destructive behaviors in which humans engage. Here are some other destructive behaviors in which humans engage but these behaviors are NOT hard-wired:
• Gambling
• Taking addictive substances
• Alcoholism
• Being abusive
• Embezzling money
• Promiscuity/sex-addiction
• Beating their children or pets
• Stealing from family members
• Sexually abusing children or animals
• Emotionally abusing others
• Refusing to be empathetic
• Being jerks
• Abusing the elderly
• Robbing banks
• Becoming televangelists
• Having their dog have potty breaks on the neighbor's lawn
All of those things (except for the dog doo-doo on the lawn) are considered psychological disorders of one kind or another by the vast majority of psychologists. They fall within a five-axis system that help psychologists identify and treat each client in a successful way. No two clients are alike.
A small part of the population has a genetic disposition that might cause them to have a higher risk of behaving in unhelpful and destructive ways. But, a genetic disposition does not make the man.
Genetic dispositions do not have the ability to control us.
Also, only small parts of the population have such dispositions. These people are not "the norm" as in "normal." The world normal simply points out that most people universally behave in certain ways—the norm.
But, here is the most important message. Push everything else aside and consider this: if you willingly had an affair with a married man and are carrying his child to manipulate him, you qualify as evil.
Here is why: you are bringing an innocent life into the world who is going to be used as an object. You are having your child so that you can use this innocent soul in your cheating chess game. You intentionally get pregnant thinking you can manipulate the married man by sending baby pictures and saying the baby misses his dad. This is one of the highest forms of evil—bringing an innocent being into the world for your selfish gain.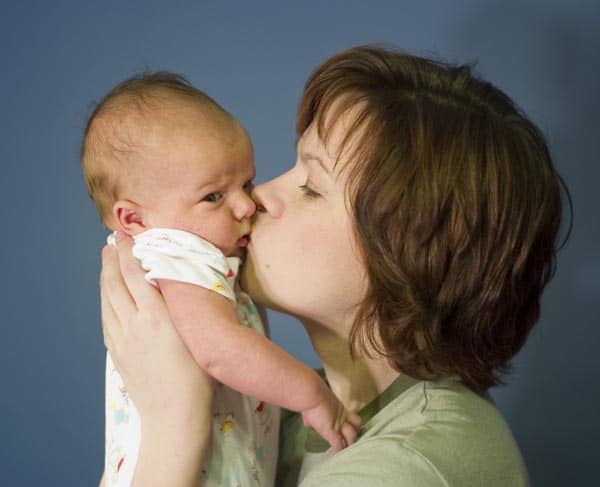 Sandrine's Sad, Sad Life
I know a woman my age that is the product of such a relationship. Her mother targeted a wealthy, married man and hoped she could break up his marriage and make him leave his four children and wife. He was happy to have sex with this woman's mom occasionally, because he was using her.
This was not enough for the woman's mom. She believed that if she got pregnant, he would leave his wife and four kids for her (the mistress.) So, she got pregnant and gave birth to the woman I know. (Let us refer to her as Sandrine.)
When Sandrine was born, she and her mother lived in poverty. The married man paid bills sporadically because he had to hide this child from his wife and family. Sandrine's mom was basically lazy and selfish and did not want to work. Sandrine's mom had many affairs with married men, hoping one would leave his wife. None did.
Sandrine lived her life watching a parade of men come in and out of her mom's life. As Sandrine got older, many of those men her mom brought home attempted to sexually molest Sandrine. She had to fight them off since her mom did not believe her.
Sandrine never met her dad. Sometimes her mom would stalk the house that Sandrine's bio-dad owned with his wife and family. Sandrine got glimpses of her bio-dad here and there.
When Sandrine's mom tried to confront the wife, the husband told his wife that Sandrine's mom was crazy and was trying to blackmail them for money because they were a wealthy family. The wife believed him.
Sandrine had a narcissistic mom, Sandrine had to fend for herself, Sandrine focused on school and the day she could attend the university.
As an adult in her late-40's, Sandrine goes from man to man. The last time I heard from her, she was somewhere in the Caribbean with a boyfriend from France. His problem was that he was too kind to her—so kind that she did not want to marry him.
He had a solid job and money—he wanted to marry her, have a family with her, and to care for her. I met him and he was a very solid person. He had his act together and I could not imagine him abandoning Sandrine even though she pushed him away.
What happened to dear, old mom?
Sandrine's mom?
Well, she died of cancer all alone and on welfare. Sandrine's bio-dad never even acknowledged it. Sandrine's mom had been dead to him for years anyways. Her mom was one of many sperm repositories.
Sandrine's mother chose to get pregnant to use Sandrine as a pawn to force that married man to leave his family. As you can see, life did not work out well for Sandrine or her mom. Sandrine is innocent in all this and her mom was a selfish narcissist who saw Sandrine's only value as a pawn to break up a marriage. Using a child in this way is one of the biggest acts a woman can commit.
Mistress, let's say you got pregnant and claimed it is not intentional.
I do not believe you.
But, let's say for laughs you know how to seduce married men, but you don't know how to use birth control. That does not speak well for you in terms of being a reliable parent. If you can't put a condom on your male lover, you probably cannot open soup cans or milk cartons either.
If that is the case, I beg you to give up your parental rights, give your child to a two-parent loving home where the couple is unfortunately infertile. Those people want a child more than anything in the WORLD. They will love it and NOT use it as a human pawn for the purposes if blackmail.
Yes, it takes two to tango, but it is evil to get pregnant intentionally to try to trap a married man. Your child will live a life of hell and you should have such a child taken away and given to a stable family.
Here is an addended story from an Australian newspaper about how her pregnancy worked out with her married lover:
"I MET Dean* at a friend's party. There was an instant attraction between us. I checked his wedding finger, no ring. When he asked me out I said yes. I fell in love very hard and very fast. Then I found out he was married with two children. He told me over dinner. I cried. I stormed off. When he arrived at my unit the following day, I opened the door. I couldn't turn off my feelings for him. It was too late.
We started seeing each other a couple of times a week. He'd take me out for dinner; we'd spend the night in a hotel. He'd leave in the early hours. He'd tell his wife he was working late. Yes, I felt guilty about it — if I let myself think about it. I blocked it out. I didn't see him at Christmas, New Year or Valentine's Day. None of that mattered to me. I knew he had a wife. I let him get on with what he needed to do. He made time for me when he could and I always loved spending time with him. He took me to Paris for our first year anniversary. It was a short trip. I didn't care. The thought, the love, the commitment, it was there. I was madly in love. We dated for six years. I knew he'd never leave his wife. As time went on, I adjusted to my new normal. I was happy. He was happy.
Then it took a turn. My period was late. We'd been careful and always used condoms but nothing is 100 per cent reliable, I know that. I knew he loved his wife, he had no intention of leaving her and I'd never thought that was what I wanted.  But, that changed when I found out I was pregnant. I wanted the baby. I knew I couldn't keep it.
I went to the clinic with a girlfriend who sat in the waiting room while I went in. Tears ran down my face as we walked back outside to her car. She stayed that night with me to check I was OK. I said I was. I wasn't, of course I wasn't. The grief was overwhelming. It was a wake up call. I never knew what I wanted until this point. I know that sounds selfish. I never knew I wanted a baby until I couldn't have it. I could never have what I truly wanted with him.
I've learned that the only chance you have is to be very careful about who you fall in love with in the first place. Never trick yourself into believing that a fraction is all you want.
I should have walked away when I found out he was married. I didn't. I can't regret any of it. In the end I lost everything. I lost the man I loved madly, and the baby that couldn't be. I have to live with all of that too." (1)
I am not without compassion. I feel sad anytime someone has an abortion. Before I had children, I had no idea how children would change my view of abortion. I went from being a vehement pro-choice to being a vehement pro-lifer. I am a pro-lifer in my own views, but I would not get in the way of what another woman wants to do. I do not want this to turn into an abortion discussion. I do not judge anyone who had an abortion—ever.
All I am saying is that abortion is sad and I feel bad that this woman was so selfish to get herself into a situation where one was required. Once again, the would-have-been child was innocent in all of this. His or her fate was determined by the selfishness of others. I find that heartbreaking.
In cases where a mistress gets pregnant, I believe the most moral thing a mistress can do is approach an adoption agency and break it off with her married lover. One time I spent a very short time talking to women who were on the fence about whether or not to have an abortion.
We had books full of profiles of infertile couples, pictures of the couples, information about religious beliefs, wealth, and everything else of couples. I would show women these books of people whose biggest dream in life would be to have a child to love.
I never tried to sway a woman one way or another. I told her the factual, medical details about abortion. I told her what could happen psychologically in terms of trauma and loss.
I was not there to judge—just to educate.
When I was alone, I would flip through these books full of profiles of infertile couples, see their photos, reads their life philosophies and why being able to adopt a child meant the world to them. I would burst into tears each time. I know couples that have failed fertility treatments and if they cannot adopt for whatever reason, they live with broken hearts.
I never told the women I counseled what I thought. I had volunteered for an organization that liked to show both sides and the facts. (As much as that is possible.)
I do not judge anyone who had an abortion. Everyone finds themselves in situations where it is the right decision. I have had miscarriages – after my fertility was endangered because of having to be treated for cervical cancer—and they are overwhelmingly heartbreaking. So, I do not judge. I know if a miscarriage tore my heart in two an abortion tore another woman's heart in two. Therefore, I just cannot judge. Childbirth, miscarriage, abortion, and stillbirths are things that unite all women and they can be happy or sad. (Mostly sad.)
My point? If you are a married man and having sex with the other woman, you must always wear a condom. If you are a mistress, please, for God's sake, get an IUD. It is NO FAIR for an innocent human being to be a life-long pawn who does not know where he or she fits; who feels the hatred of others just for existing; and who always know he exists for the purpose of being a pawn.
Having an affair is evil enough, but don't bring children into it.

A Message to the Wives of Cheaters with Children by the Other Woman
Wives, whatever your husband has done, it cannot take away from the genuine love you once had. The other woman has no ability to erase the history you have had with your husband and she cannot erase the good times either.
Wives, I am so very sorry that your husband cheated on you. You did not deserve to have your husband cheat on you. Shame on him for breaking the vows that he said in front of God himself. Double shame on him for getting another woman pregnant AND possibly bringing STD's home to you.
If your husband is vacillating between you and the other woman and being non-committal, it is time to get that vacillating husband a vasectomy. He is using bodily appendages as weapons of mass destruction of lives. These weapons will blow up your marriage and family.
I do not believe that most married men really want to get their mistresses pregnant. It will create a whole lot of hell for everyone. Most cheating men just want free, recreational sex on the side.
I have seriously heard some men refer to extra-martial sex as "recreational." They claim extra-marital sex is really no more different than a sport such as tennis. I guess these men are right.
Extramarital sex is a recreational sport like tennis. Here's why: In both cases, someone's balls will get hit (by an angry wife) and one person is likely to get served (with divorce papers).
But, it doesn't matter if extra-marital sex and tennis have that in common, extra-marital sex is wrong.
And if it is indeed no different from tennis, then just play tennis and do not cheat on your spouse!
What is a wife to do if she knows the other woman is trying to get pregnant in an attempt to spouse poach? Well, if the wife without children, I would really consider a divorce.
If you as a woman do not have children and your husband is actively trying to get another woman pregnant, it is time to cut your losses. If you stay, there will be a lot more losses than gains. It might be time to leave the game and let someone else be his tennis partner. He will cheat on whatever tennis partner he plays with.
Do not be that tennis partner. You can give that job – and the hell that comes with it – to the other woman. Once your husband marries her, she will be boring and he will acquire a new tennis partner. Time to get out.
If you do not want to get out—read the next section.

How to Keep Your Family Together
You can stay together, but it will require work and sacrifice.
There are the wives who have been married to men for MANY years who find out that their husband is going to have a child by another woman. You have too much invested in your marriage and likely you want to keep your marriage.
Final reminder: if you do not want to keep the marriage or are not sure, call the best divorce attorney in your area. They can help you figure it out; case closed.
If you do want to keep your marriage, this section is about what to do when your husband has completely lost his mind and thinks "finding himself' means impregnating another woman.
He wants to find himself in yet another person's face—his new child's – because it was not enough to 'find himself' in the faces of his real family. Shame on him; that is narcissism to the 10th degree.
Wives, I do not care if the other woman has made the stupid decision to carry your husband's child.
You too have rights.
But, let me back up. There are two solutions to this: the Christian solution and the secular solution. I need to present both parts.
The Christian Solution
Here is an addended story about a Christian family and how they solved it:
""It's time for you to tell the truth," Lori said. Terry [her husband] confessed everything. The affair began when things weren't going well at home … when he was longing for attention. What first began as a friendship at work gradually changed into something much more. "I guess she made me feel like I was somebody," he said.
Terry told Lori about the day Vicki [the other woman] told him she was pregnant and talked to him about the possibilities. Should she get an abortion? If she had the baby, would he support the child?
Of course he would support his child, he told her.
But, if Lori found out about the baby, he thought his marriage would surely end. He loved Lori and their two boys, and he didn't want to be like his father and desert his family. So before Lori even knew about the affair, he did all that he could to make life miserable for her—so she would leave him.
As Terry admitted all this to Lori, his words seemed all jumbled in her mind. "I could have handled the affair," she says, "but something about her being pregnant with the child shifted some things."
She felt betrayed, rejected, and lost. But she didn't feel hopeless. A new follower of Jesus Christ, she sensed God asking her to do what felt impossible: forgive Terry and stay with him.
The next time Lori saw Vicki was when Kirk was born in August of 1994. As she gazed through the nursery window of the hospital, she couldn't help but stare at the beautiful baby boy. She kept looking at him, asking herself, Does he look like my kids? Like Terry? Can this really be?
And then she went to see the mother of her husband's child.
Vicki's and Lori's eyes met. It was a silent, awkward moment. The air was thick between the two women.
Lori said something like "You have a beautiful baby," and Vicki thanked her for the visit.
Once again Lori found herself asking God how she was supposed to love another woman's child. And once again, she had no step-by-step answer. All she knew was that God was somehow leading her through a difficult process to healing and restoration.
Lori says that Kirk was not born of her flesh; he was born in her heart. When she looked at Kirk she did not see her husband's sin. Instead, she thanked Christ for forgiving her sins.
Kirk was about 6 weeks old when he made his first visit to the Rigdons' home. It was an exciting time for the family as the boys met their new brother. "We made a big deal out of it," Lori says. "I took pictures and acted like it was a normal process of bringing a baby home."
Kirk's next long visit was around Christmas, and then he came every other weekend. Lori often picked Kirk up from Vicki's house, and the two women began to form a better relationship. By the time Kirk was about 8 months old, his visits seemed to be a part of normal, everyday life.
"Our contact with Vicki was on such a regular basis," Lori says. "There was no awkwardness anymore. All of that seemed to fade into the background."
Vicki became a Christian when she was pregnant with Kirk, and several years later she married a godly man. Together, Vicki and Shane and Terry and Lori have raised Kirk. They've shared family birthday celebrations and ballgames.
Twenty years have come and gone, and Lori has stayed true to her promise. She told Terry that she would love Kirk as her own. "And she's done that," he says.
Both Vicki and Lori have raised their children to love God and to know that nothing is impossible for Him—not even healing dead marriages and broken hearts. Not even bringing two moms together to love one son.
Lori has told Kirk, "You're the good thing that God brought out of a bad situation. … God has a great purpose for your life and for your future."
No one is more amazed by how God has answered her prayers than Lori. How He somehow put the two families together. "He's the one who can rebuild and restore," Lori says. "He is a God of mercy and forgiveness." (2)
If we have non-Christian readers who read that, they probably think that Lori was "out of her mind." This is what I have to say. Literally, Lori was out of her mind—instead of focusing on what she wanted, she asked God what he wanted. Lori put her thoughts of herself aside and prayed.
I have followed the One God my entire life. I have attended Christian church and Jewish temples. I have studied Buddhism and some Hinduism. I have read the Tao Te Ching. But, I adhere to Judeo-Christian values.
I try to put myself aside each day to see what God has for my life and I spend time praying every day and listening to God.
If God would have asked me to go through what Lori went through, I would have blocked God on Facebook, Twitter, and on my cell phone. I would have sent an angry email to God's Gmail account and said, "You are a bad influence and have outrageous ideas—so stop calling and emailing. You are officially blocked!"
Actually, that was meant to be humorous.
I do not know what I would do in such a situation. But, I do know one thing. When I see an innocent, newborn baby for the first time, I do not care how it came to be. I do not care if its mother used crack during her entire pregnancy. I do not care if the baby was a result of people I do not like. I do not care if the baby's mom was a prostitute. I do not care if the baby is black, white, orange, green, yellow, or red.
As hard as it could be, if my husband had a son by another woman, I do not think I could hate that baby. I might hate the other woman and despise the ground she walks on, but I could not hate the innocent child who was used as a pawn by his selfish mother and my stupid husband.
Please God, do NOT send this trial into my life. God, this is not an invitation to test me. You know all of the trials and tests I have endured in life even before the trial with my ex. Since many are not about infidelity, I rarely mention them. Thank you, God. And I promise I won't block you from Gmail if you never send this trial into my life.
Okay, let's be completely serious. I think with a lot of prayer, a lot of communication, and clear boundaries, Christians can get through this. But, the husband MUST put his wife first. He may have someone else's child, but the other woman and her child live elsewhere. The wife should be able to set the boundaries in this situation. Period.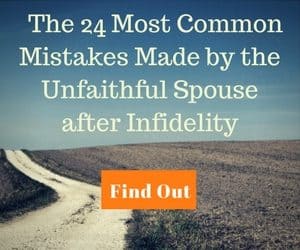 For the Secular People Out There
If you are secular and don't believe in God or do not want to bring religion into it, it is perfectly fine. Everyone has whatever belief system works for them and I accept them no matter what they believe.
So, here is your leverage:
Get an excellent attorney. Everyone usually offers a free consult. Ask the following questions…
o What rights do I have as a wife based on how long I have been married and based on the ages of my children?
o What are the legal rights (not emotional rights) that the other woman has in this scenario?
o Is my spouse legally obligated to spend time with his new child?
o Is my husband legally obligated to support the child and how much will he owe per month?
o Can I legally ask for an independently done DNA test after the child is born? (Hint: many mistresses have several men going at a time. Most other women are Petri dishes on legs. Got a disease? No problem! They have one!)
o If paternity is established—what is the bare minimum that your family must legally do to support this other woman and her child?
o Can you file a restraining order?
o Can you create a post-nuptial agreement that determines assets divided upon divorce?
o Can you create legally enforceable boundaries that you, the wife, determine?
o Is there anything else you need to think of in terms of legal obligations, the possibility of being sued—etc?
o Is there anything else?
Get an excellent individual therapist
Get a separate marriage therapist
Set up an emotional support network
Figure out what personal boundaries you are willing to set with your husband
That is really all there is to do.
I found a question online that has to do with this. Depending on where you live, the laws change.
Here is the question:
"My husband left me in September of 2013 for a woman at work. He got her pregnant in Feb of 2014. And filed for divorce from me on March of 2014. We have not been to court yet. And don't have a court date. The baby is due November of 2014. What legal ramifications does this have on me, being the wife. If we are still married when the baby is born , can he sign the birth cert. If they , meaning my husband and his mistress are not married , and we are, will he have to legitimate this child. And how will this effect my court case, it child support awarded?" (3)
Here is the answer of a Georgia lawyer:
"Unless his mistress is married to someone else, the child will not be legitimate when born. He will need to file a Petition to Legitimate this child or marry his mistress after you divorce. The only ramifications it will have on you are that the child born of his mistress will probably be a "qualified child" when calculating support awarded to you (although it wasn't exactly clear in your fact pattern whether or not you had children). Certainly it should have an affect on your divorce because adultery is grounds for divorce and when establishing divisions of property and alimony, the court looks to conduct of the parties as a factor. It sounds like his conduct wasn't very good. There are, however, many other factors to be considered. Also, he can still sign the birth certificate when the baby is born if you are still married."
Unfortunately, all states have different laws and to complicate matters, all situations are different.
Please, TALK TO AN ATTORNEY IN YOUR STATE.
Here is another woman's story about the day her personal world stopped turning– the day the mistress showed up to introduce her love child to the wife and the wife's children. I have addended it, for brevity.
"Once upon a time, my husband's mistress unexpectedly showed up at our doorstep with a toddler in the car. As you might guess, a slightly emotional scene occurred.
The next day, as my daughters and I were heading out for ice cream, my 6 year-old asked:  Mommy, is Connie's son Daddy's too?
My heart stopped. I'd been dreading the day that question was asked. Inwardly I was still raw from the news myself and furious that I, not my husband, had to deal with the big question.
I'd been scouring books, unsuccessfully, to learn the best way to handle the inevitable. The closest I came to an answer was that mental health experts deemed family secrets a huge, unhealthy burden for families, and that kids instinctively know the truth.
So, with all the non-judgmental feelings I could muster, I answered "Yes." My heart was pounding, dreading the questions to follow and wondering if I'd just ruined her life.
After a moment my daughter simply grumbled, "That's not fair, I don't want to share any of my things with him." My 3 year-old, excitedly kicking her car seat, chimed in "Me too!" I couldn't have agreed more.
But, how do you move on when your husband and his mistress (a woman who's been to your kid's soccer games and a guest in your home) present you with the reality of a love child?
There's a whole new world to consider. The mistress told me she could not wait to see my daughters excitement when they met their new baby brother.
I cried for a year straight about how the baby had destroyed the idyllic family I'd worked so hard to create.
As often happens, the mistress went to great lengths to make it clear to me that she was my husband's true love. She sent me pictures, via certified mail, of the two of them and yes, the three of them. She called me frequently acting as my "best friend" kindly explaining that I was the reason my husband was so unhappy.
When I'd disagree, she'd scowl, "How can you keep being such bad role model for your daughters by staying with a man who doesn't love you?"
Of course, afterwards, I'd run all of her words by my husband. He'd shake his head and say, "She's crazy, she just wants my money."
I offered to raise the child as our own, because it wasn't the baby's fault and, according to my husband, the mistress didn't care about the baby. Neither of them took me up on it.
In the end the mistress got my husband, his money and legitimacy, while I got a divorce decree that my surgeon ex didn't uphold." (3)
Well, well, I have never heard about such a heart-warming story as this. Have you? The wife took the high road and emotionally prepared herself to raise someone else's child since it was not the child's fault. The wife was right—the child was innocent.
The issue is, the people who actually do these things—the surgeon who gets his mistress pregnant and the mistress who thinks it is exciting when the wife's children meet the new family member —well, these people come from an alternative universe.
In their upside down and perverted universe, the things that make sense to decent people make no sense to them.
In their universe, the wife should rejoice when the mutual friend her husband was having sex with was in the wife's bed. The wife should be happy when another woman presents the 'fruit of his loins' to the wife. Why, the wife should shout, "Hooray!" in this sick universe.
And of course the wife should nod and agree when the mistress tells the wife the wife is a horrible example to her daughters because she will not let her daughter's father leave already!
The wife is such a bad example by trying to keep a sense of normalcy in her children's lives by using every fiber of her being to keep her family together.
Oh no, the mistress thinks the wife is setting a terrible example by trying to keep her home in tact.
Tsk, tsk, tsk.
Obviously, this wife in the story was a lot more civil than I would be. First off, the mistress would have never made it to my doorstep. There would have been a restraining order.
If the mistress introduced her child to my daughters, I would say out loud and in front of the mistress and my children:
"This is a very instructive situation, girls. Take a good look at the woman before you. The common word for her is "whore," but of course, others might call her a "bitch," which would also be true. But, most of all, the woman who stands before you is an evil entity called "a home wrecker." Gaze into this evil-eyed creature because she is the stuff of nightmares. She is here to steal your father, take our house, and take half of our money. She is like a cockroach that your father decided to bring into our family and the cockroach infested the house. I am so sorry I did not marry a real man and that you don't have a REAL father."
Oh is that harsh?
No, it is calling a spade a spade. Women who get pregnant and audaciously tell the wife that the wife and her kids are keeping the mistress and the mistresses child from true love with a married man need to be kicked off the planet.
Elon Musk, if you could send these audacious and entitled home-wreckers on a one-way trip to Pluto that would be great. Mars would work too. Oh—and one last tip for the engineers building the rocket—please make sure that you design the rocket to explode in mid-air while we all watch. Thanks, SpaceX, I hope we can count on you when we need you.
You know what? Elon Musk may even take me up on this idea. Do you know why? Elon Musk's old, dried-up father just had a baby with his own (step) daughter.
I am getting flash backs all over again to the time when Woody Allen married one of his adopted daughters. Woody also molested another adopted daughter, Dylan, when she was seven.
Just when you think society has sunk as low as it can go—there is always some father out there ready to enthusiastically molest and impregnate his daughter. (Please do not comment on how since they are not blood relations, it does not count. You are WRONG. Molesting, impregnating, or marry a daughter is about as messed up as it gets.)
I never would have been capable of saying such things before my ex did what he did. I was always Miss Nice Girl—the one you could trust—the one you could walk all over—the one who could trust you even if she saw what appeared to be lipstick on your shirt (and you were a boyfriend.)
Wives—get an attorney. Knows your rights. That's all you can do.
Bonus Thoughts: Is your husband's mistress prettier than you are, or more special?
Oh yay! We get a bonus section on wife versus mistress. Who will win the title of the better woman? (Hint: the wife). But, go ahead and read it for yourself.
M. Gary Neuman
interviewed hundreds of cheating men. He asked them if the mistress was prettier than the wife or had something that was better than what the wife had. Around 87% of men said, the other woman was inferior to their wives.
Here is a photo montage (along with my commentary) of famous men, their wives, and their affair partners. You be the judge. Res ipsa loquitur…
1. Arnold Schwarzenegger's women
                                                                                                              The Other Woman                                                       The Wife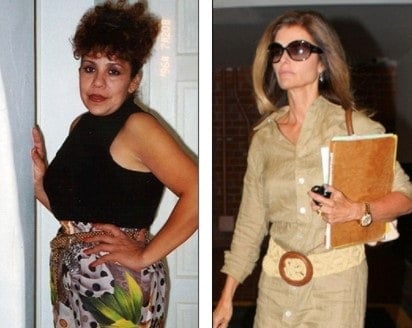 Mildred (the housemaid and the mistress) versus Maria Shriver (part of the Kennedy family, extremely successful, well-bred, beautiful, and intelligent.) Arnold sired a son with Mildred the maid, well after he married Maria Shriver. In my opinion, Maria Shriver got the short end of this stick. I can guarantee Arnold would currently be a has-been and forgotten C-list actor, if he had not married into the Kennedy family. This is the ultimate betrayal because Maria is responsible for Arnold's political career and he thanked her by siring a child with the woman who cleaned toilets. Bravo, Arnold. You were so lazy that you could not even make a phone call to the nearest super-model to have a romp in the hay. No wonder California "is in the state it is in." (Pun intended).
2. Robin William's Women
The First Wife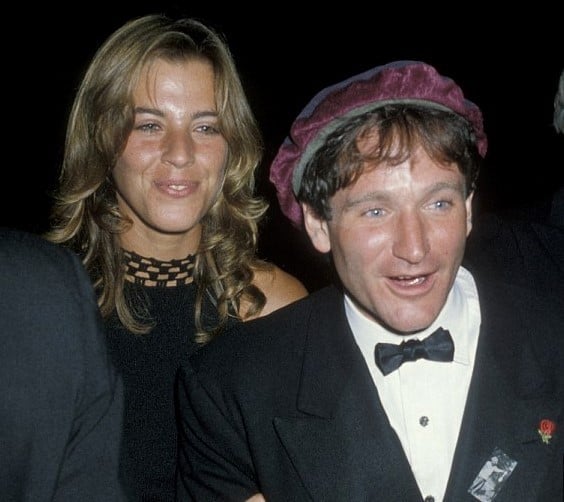 Valerie Velardi, Robin William's first wife, to whom he was married for 10 years. Coincidentally, his years with Valerie were also the most successful years of his career. Valerie bore Robin a son, whom they named Zachary. Unfortunately, their relationship ended contentiously. Robin just could not understand why Valerie was so upset and angry during their divorce. After all, the only thing that he did was impregnate the nanny that Valerie had hired. (Robin, you were a terrific comedian, but a lousy father and husband.)
The Other Woman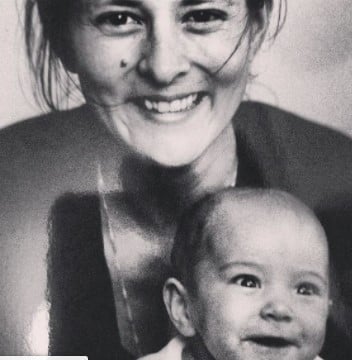 The nanny, Marsha, pictured with her own child, which was conceived during the affair with a married Robin Williams. I can just picture the whole scene now. Valarie, who was Robin's first wife, hired Marsha to be the nanny for Valerie's own son, Zac. But, in Marsha's eyes, the fact that Valerie was married and she was being paid to care for Valerie's child was of no
consequence to her. I can picture Robin and Marsha, alone together with Robin's son, Zac. I can picture Robin's son, Zac, crying because he was hungry and being left alone in a "baby jail" aka pack-n-play while Marsha convinced the married Robin that she could conceive a child with him instead.
It is like this: you cannot be two places at once. If Marsha was busy trying to conceive her own baby with Robin, I can guarantee poor, little Zac was getting neglected. I do not like to say mean things about people's appearance. But, if a woman is trying to break up your marriage and she also happens to look like a witch, I can guarantee this is not a nice person. Very occasionally, a person's face matches their interior. This is such a case.
3. John Edward's Women:
The Wife: Mary Elizabeth Anania (Edwards)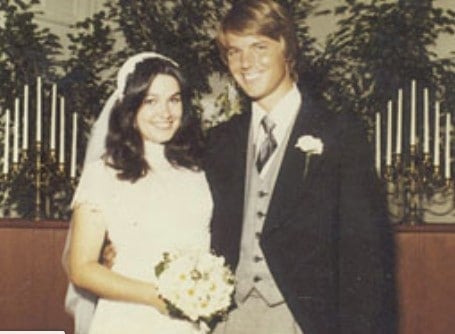 Elizabeth Edwards could have been a beauty queen, but she was destined to be much greater. Beauty and brains. From Wikipedia: Edwards began her career as a law clerk for a federal judge, then moved to Nashville, Tennessee, in 1978 to become an associate at the law firm of Harwell Barr Martin & Sloan. In 1981, she and her husband moved their family to Raleigh, where she worked in the Office of the Attorney General, and at the law firm Merriman, Nicholls, and Crampton. She kept the last name Anania until 1996, when she retired from legal practice upon the death of her son and changed her name to Elizabeth Anania Edwards in Wade's memory.
Much of her time after leaving legal practice was devoted to the administration of the Wade Edwards Foundation. She taught legal writing as an adjunct instructor at the University of North Carolina School of Law and worked as a substitute teacher in the Wake County Public Schools. In August 2009, she opened a furniture store in Chapel Hill. In September 2006, Random House published her first book, Saving Graces: Finding Solace and Strength from Friends and Strangers, focusing on the ways in which various communities have helped her through the trials of her life, from her itinerant military childhood to the death of her son and her early bout with breast cancer. In May 2009, they published her second book, Resilience: Reflections on the Burdens and Gifts of Facing Life's Adversities, further discussing the return of her illness, the deaths of her father and son, the effect of these events on her marriage, her husband's infidelity, and the general state of health care in America. Both books are best-sellers.
John Edwards and The Mistress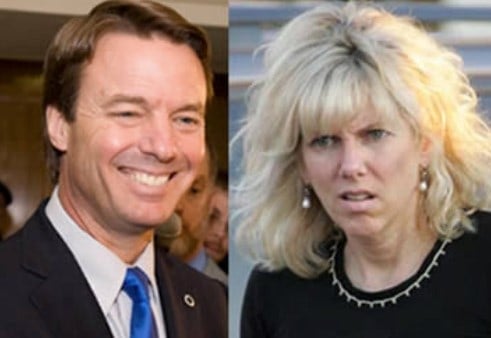 From Wikipedia: Rielle Hunter (born Lisa Jo Druck on March 20, 1964, also known as Lisa Hunter, Lisa Jo Hunter, and Rielle Jaya James Druck) is an American former film producer. She is known for having had an affair and conceiving a child with former US Senator John Edwards, while he was a leading contender for the Democratic presidential nomination in 2008. She is said to be the basis of a character in a Jay McInerney novel.
The National Enquirer, a U.S. tabloid, cited claims by an anonymous source that Edwards had engaged in an extramarital affair with Hunter during Edwards's 2008 presidential campaign and that Hunter was pregnant. After a report by the National Enquirer on December 19, 2007, Hunter announced she was pregnant with the child of Andrew Young, a married man who is a former staffer for John Edwards' presidential campaign. Young, his wife Cheri, and their young children were living outside of Chapel Hill, North Carolina, at the time in the same "Governor's Club" complex where Hunter was renting. Soon afterward, the Youngs and Hunter moved to California. Hunter became pregnant with Edwards' child in May 2007; she later said she found out she was pregnant only in July. She gave birth to her daughter on February 27, 2008, in Santa Barbara, California, but did not list the child's father's name on the birth certificate. She gave her own name as "Rielle Jaya James Druck" on her daughter's birth certificate, but gave the child the surname "Hunter".
Yeah, she was a real winner.
4. Dr. Martin MacNeill's Women aka the story I hate the MOST.
Michele Marie Somers (married name MacNeill),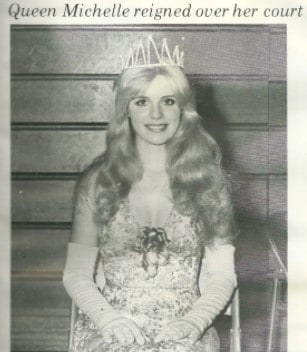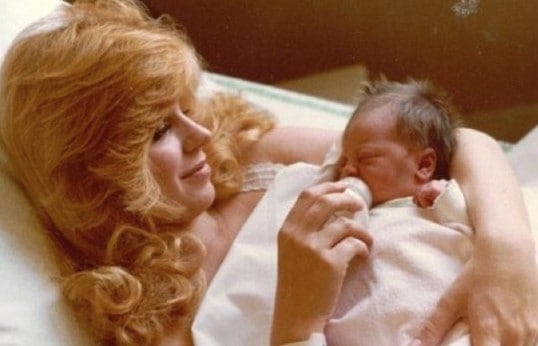 Michelle McNeil was a wonderful and beloved mother and wife. I followed this case from start to finish. I just could not fathom why her husband, Martin MacNeill, would plan her murder in cold blood along with his mistress. After Martin killed his wife, he moved his mistress, Gypsy, into his home and said Gypsy was the new nanny and mother of the house. Then, Martin and Gypsy stole the identity of one of his oldest, adopted daughters and sent her back to Russia.
To top it off, one of Martin's oldest daughter's awoke to find her father performing sexual acts on her rear end. As his shocked daughter awoke, Martin said he mistook his daughter for his dead wife, Michelle. Come on now, of course there is always family resemblance, but mistaking your adult daughter for your dead wife (who you killed) takes it to a whole new level.
Crazy does not even describe Martin MacNeill. Evil is not even an appropriate term for Martin MacNeill. He is something worse. I know he is not in heaven, but I tend to believe even the devil has standards. 
Martin MacNeill and the Mistress (Gypsy). Were these two toasting because they had just figured out how the murder would go down?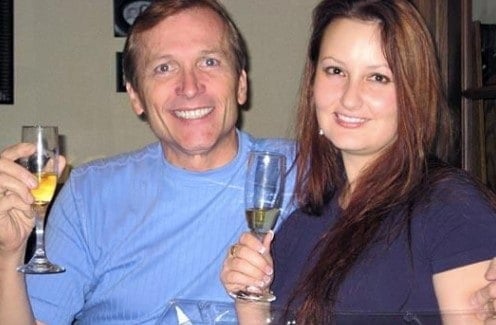 Michelle (and Martin) MacNeill's Daughters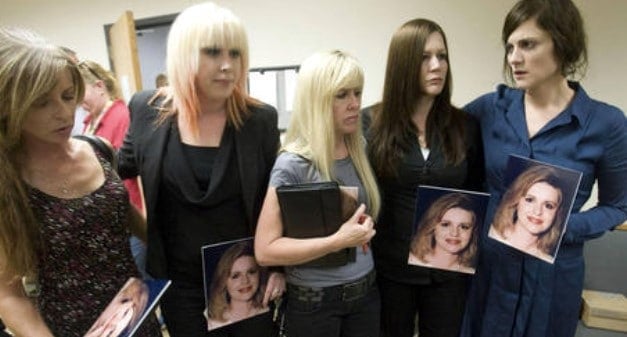 Michelle's daughters were obviously beyond distraught over what happened to their wonderful and innocent mother, who was well-loved by many. (Except her husband and the other woman. Funny how that works.)
5. Hugh Grant's Women
Hugh Grant has always had a "colorful love life." (Pun intended.) Way back when, he was in a long-term relationship with the gorgeous and Oxford educated, Liz Hurley. Yes, she is gorgeous and has an even more gorgeous IQ. He almost ended his career the night he was caught with a prostitute in Los Angeles. Hugh Grant provided the foundation for many jokes in the coming years.
Liz and Hugh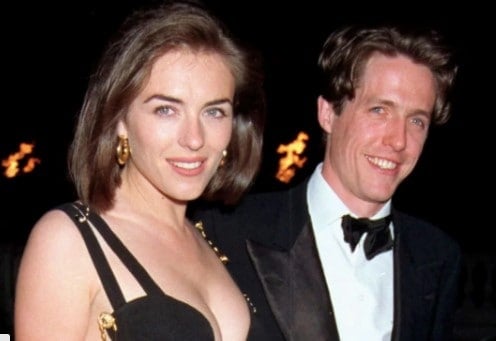 Hugh and the Prostitute (Did the cat eat your smile, Hugh?)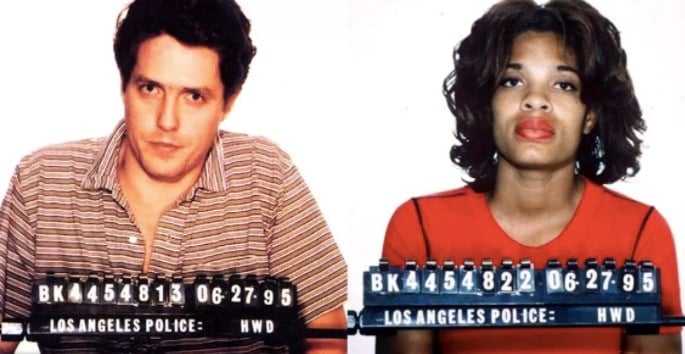 You know, I thought Hugh could not top that one. Truly. But, the old boy still had something up his sleeve: two different and dueling baby-mommas, who are playing "the pick me" dance, and seeing who can "out baby" the other to win Hugh's affections. I did not even know "out babying" existed until I saw these two women and thought of the concept.
Meet Contender #1 aka the first Baby Momma, Tinglan Hong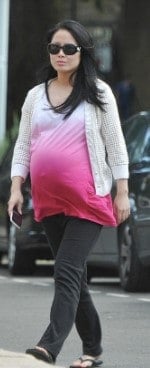 Tinglan gave birth to Hugh's baby number one and baby number three. Tinglan's claim to fame before that was working as a waitress in a hole-in-the wall Chinese restaurant in London. Considering she was an absolute nobody, it was her lucky day when she met Hugh Grant. She did not give up on pursuing Hugh, got pregnant, and had his first child. Tinglin became an instant millionaire (child support payments) and got an expensive house in London where she now lives with her mooching mom. Tinling's mother taught her well—that the easiest route to wealth is to open your legs and become impregnated by the wealthiest man possible.
Meet Contender #2 aka the second baby-mama, Anna Eberstein, new wife of Hugh Grant, and official winner of the "pick me dance."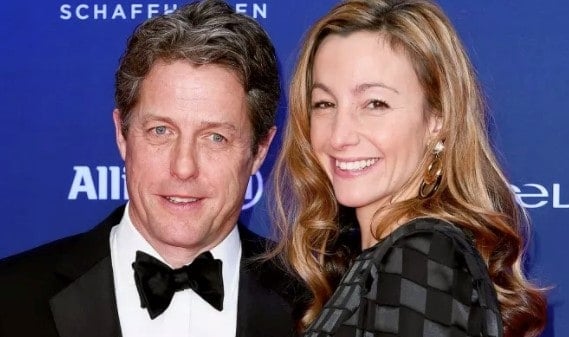 Anna is the daughter of attorneys, who currently hold positions in the Swedish government. She is well educated, well-bred, and a successful television producer in her own right. She could have dated and married anyone. But, instead, she had Hugh's child #2 and child #4. Oh Anna, you are a beautiful, educated, and an accomplished woman and chose to compete with a nobody.
Anna you persisted and won the "pick me dance." Couldn't you take a look at pathetic Tinglan and realize open legs is all she has and will ever have? How could you even compete with a nobody? You already won in the game of life because you are someone and you could have found someone a million times better than Hugh Grant.
Winning the pick me dance is not really winning anything. When you win a cheater (as a result of the pick me dance), you lose monogamy, you lose trust, you lose the reassurance that he might stay. You married a cheater who bounced back and forth between a somebody (you) and a nobody (her). One day he might get bored and ask the other women to join the pick me dance again. Oh, and she will be happy to try to 'out baby' you again. What then? I say get an annulment while you can. Anna you can do better.
In Summary
Other women: Don't sleep with married men. (Duh). If you do sleep with them (shame on you) but please use birth control. (Duh) If you think you are going to win the lottery by having the baby by a married man to get him to leave his family, I would reconsider that thought. Not all married women take being chumped "laying down." Some married women will spend their husband's entire life savings hiring the best attorneys.  Their children, who all have scissors and baseball bats, will also flank those same married women on each side. At the end of it all, you will inherit a man who is broke (in all ways) and you will have to work to support him and your child with him.
Best scenario? Don't sleep with married men. It is called preventing problems.
Wives: If your husband is having an affair, it is time to hire a detective and get proof. If you choose to stay with such a man, send him in for a vasectomy. If your husband is impregnating or has impregnated another women and you just found out, transfer all assets into your name and hire the attorney with the reputation for being the most ruthless. Find out your legal rights and ensure you use your rights to their fullest. Best of all, move to one of the seven states where you can sue for alienation of affection.
Most of all, wives, don't be the sucker of such a married man.
Just when you thought it could not get worse, I have saved one of the more outrageous stories for last.
I was sitting in a local coffee house the other day working on this post. There was a couple sitting next to me, who appeared to be in their late 20's or early 30's, and they were speaking very loudly since they had decided to pick a public venue to argue.
The husband yelled, "Do you expect me to be loyal since you had a hysterectomy?"
That got my attention—a young woman with a hysterectomy and a husband who correlates his loyalty or lack of loyalty to her missing uterus. Interesting. I listened for more.
The wife said, "You know I was battling cancer. What was I supposed to do?"
Cancer? Uterus removed? Hmm… sounds like cancerous HPV to me. I kept listening.
The husband haughtily replied, "Well, I am happy to stay married to you, but I think I will explore other opportunities if they come up."
Other opportunities? Opportunities for employment? Opportunities for more vacation days? Opportunities for affairs? What opportunities?
The wife said, "What if you get another woman pregnant? Then what?"
Ahhh… opportunities with other women.
The husband said, "If you let me see other women, then I will schedule a vasectomy with my doctor. I promise. I love you and want to stay with you and I am happy to get a vasectomy if you let me see others."
Whoa now, that is a BIG jump. So, now he is saying he will stay married to her if she lets him have sex with other women. Additionally, he will do her the honor of getting a vasectomy so that he can have all the extra-martial sex he wants without impregnating everyone. I wanted to insert myself between them and tell the wife to get up, grab her purse, run away now, and don't stop running until she has out-run the sorry excuse of a human being she was married to. But, I did not. I took notes.
The wife fell silent. It appeared she was thinking about his offer to stay married, to allow her husband to have sex with countless others, not impregnate them, and always come home to her.
The wife finally said, "Okay, let's go talk to the doctor together." They commenced holding hands and looked lovingly at each other.
Was this a joke? If it was, the punch-line would have been: "Those millennials—they are so open minded their brains leaked out!"
Only, this was not a joke or a comedy club.
This is only one of the many outrageous conversations I have overheard, when I write at one of the local coffee houses. 
Married women: Do NOT be that woman who has been made to believe she is a second class citizen because she had a hysterectomy. Please—have enough dignity. Vasectomy or not, your husband can still bring home STDs.
I could not help but wonder if that woman had to undergo a hysterectomy because of cancerous HPV. (And I can guess he had always been a cheater too). If he has a vasectomy, he can still bring home cancerous HPV all over again. When it returns, she might lose more than her uterus—she might lose her life.
Having a uterus does not correlate to fidelity. A hysterectomy takes nothing from a woman except for a body part, which is not so useful after menopause. But, it does not take anything away from a woman's innate wholeness and it certainly does not take away from her femininity or womanhood.
The husband sitting in the coffee shop was probably always unfaithful, but now he had a bargaining chip – aka the lowest tricks in the book. He implied that because his wife did not have something irrelevant to her humanity, she was a second-class citizen. False. I hope one day she wises up.
Cheating Husbands: Put your selfishness aside long enough to not be a jerk. If you are a jerk, please be courteous and tell your wife you are a jerk. Then, be a gentleman, hand over all your assets, and quietly leave. (Wayward spouses who are working on your marriage and who have not impregnated others, this does NOT apply to you.)
Men who have been cheated on: This also does not apply to you. If your wife gets pregnant and you suspect it is someone else's child, you too must play hardball. You are not (emotionally) required to raise the love-child of your wife. Call an attorney and see if you can get the sperm donor to pay for the love child. Meanwhile, you can leave with your biological children and attempt to sue your wife for spousal support, if she works.
It's an equal rights world—both cheating women and men need to pay for what they have done to an innocent spouse. Women, you do not get special treatment because you are a wayward woman in a marriage where your husband has never had an emotional or physical affair. Life does not work that way for either gender. The ones who plays, pays—whether they are male or female.
Readers, are you in this situation? Do you know of someone who is? How did it turn out? Are you an adult child of a situation where your bio dad did not leave his family for your mom?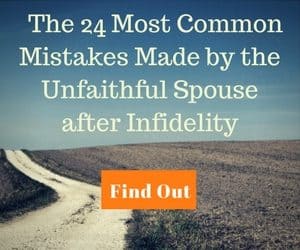 Sources:
What It Is Like to be the Pregnant Mistress of a Married Man. From: https://www.news.com.au/lifestyle/relationships/dating/what-its-like-being-the-pregnant-mistress-of-a-married-man/news-story/bc932706149f7eb070d9dc6c9cfadf7c
Mary May Larmoyeux, Are You Pregnant with my Husband's Child? From https://www.familylife.com/articles/topics/marriage/troubled-marriage/infidelity/are-you-pregnant-with-my-husbands-child/
Sharon Zarozny. When Baby Makes Three … Extramaritally. From https://www.huffingtonpost.com/sharon-zarozny/post_1741_b_824597.html