Surviving infidelity may be the hardest thing one can ever do.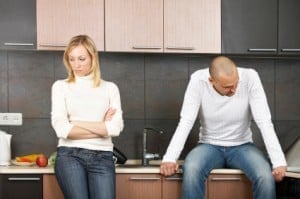 By Doug
I was mentoring a betrayed spouse the other day and the person asked me if it was worth the effort of working things out or was it time to just give up after her husband's emotional affair.
That's a very tough question and there certainly isn't any one answer that fits every situation. 
Since the pain caused by infidelity is probably the greatest pain one will ever feel, surviving infidelity will probably be the hardest thing one can ever do. Not everyone is up to it, nor will they be successful.
However, leaving a marriage or relationship after an affair to escape the pain and the loss of self-concept and self-esteem is not always the answer. It is possible that in a strange and difficult way, the fallout from the affair may actually be the catalyst for healthy change. After all, that has been our experience.  So therefore, it might be worthwhile for you to analyze what exactly went wrong in your relationship before giving up.
To be absolutely clear…there is nothing that you (the betrayed spouse) could have said or done that would have given justification for your spouse to have an affair.  However, everybody has issues and faults that they bring into any relationship and it's vital that you explore your own in greater detail and how they may have affected your marriage.  
This should be an important element in your own process for surviving infidelity. If you do not do this self-exploration, you will certainly bring these issues with you into any future relationships anyways.  So as you work through the process of self-exploration you may find answers that can provide you with the desire to work to save your marriage.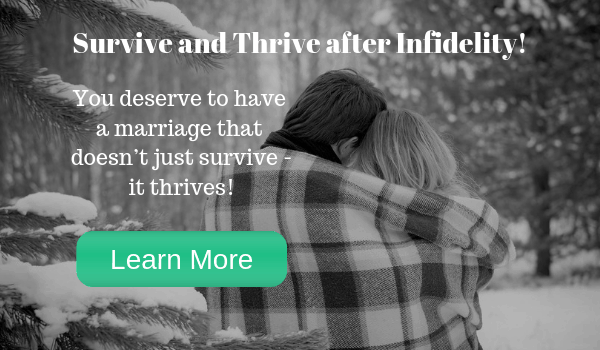 So what are some things to consider when deciding whether or not it's worthwhile trying to save your marriage? 
Absent of any dangerous or violent addictions or abuse, here are a few that come to mind.  Please feel free to add others in the comment section.
Is the cheater doing what they need to do?  The cheating spouse must show remorse and have the willingness to do whatever he/she needs to do to move towards healing a recovery.  If the cheating spouse refuses to stop all contact with the other person and fails to be honest and transparent, then surviving infidelity becomes much more difficult.
Consider your own emotional state.  Sound decisions are not typically made while in such an emotional state of mind.  At first, you may be so angry and devastated that you feel that you just want to kick him/her out of the door so fast and hard that the doorknob is imbedded in his/her butt.  Plus, you may not even know the depth and extent of the affair and how your spouse is going to respond over the next several months.
You will encounter many frustrating emotional ups and downs over a period of several months, but it could be vital to surviving infidelity if you allow for more time to pass in order for your emotions to level out so that you can make more sound decisions about your relationship.
What has been the history of your relationship?  If your marital history was primarily positive, then the chances of you surviving infidelity will probably increase. After the betrayal, both you and the cheating spouse may not believe that your marriage ever had any positives, but more than likely that is not the reality of things.  If your marriage was good at one time, then it is possible for it to be good again – or even better.
Look at the practical aspects.  Whether you believe it now or not, there are practical reasons to try and save your marriage.  With divorce comes many consequences that can give you reason to work at surviving infidelity.  There are financial reasons.  There are the children to consider. There is your shared history together.  What are the other elements that exist in your marriage that give it value and make it worth saving?
Surviving infidelity is a long journey, but it is possible. And if successful, can be such a wonderful thing.  But it´s also important to find your clear direction and ways to deal with things when you feel you are stuck in a destructive and hopeless situation.