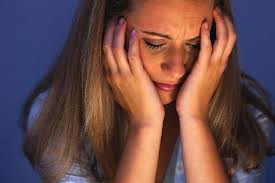 As many of you may know, we are about to depart on an adventure of sorts.  We will be heading out west for about 2 weeks, visiting the Badlands, Yellowstone, Grand Tetons and pretty much wherever we want to go from there.
We will be roughing it for the most part and really don't have any itinerary or schedules and are going to "wing" this whole thing.  Whatever we want to do we're going to do it!
If you're the unfaithful, get it, read it and carefully consider the advice. If you're the betrayed, give it to your unfaithful spouse.
This is the first extended vacation that we have taken by ourselves since our kids were born and the first time ever that we have taken more than one week's vacation at a time. 
We're a little nervous about the whole thing for a few reasons: 
5000 miles of driving in a car
Limited access to showers and bathrooms (a major concern for Linda)
Grizzly bears
Leaving our 13 year old dog behind with family (she's been sick)
Wondering how many parties our son will have at our house while we're gone
Black bears
Are we in good enough shape to tackle some pretty strenuous hikes at higher elevations?
The fact that our daughters will be in Europe while we're gone with their rich aunt.  (Ever see the movie "Taken?")
Will we be ready to kill each other by the time these two weeks are over?
Will we ever want to come back home?
And…Grizzly and black bears!
We will be taking our I-Pad, I-Phones and a laptop with us and we may check in to see how you all are doing – or we may not.  This may be the last post until we get back, or we may shoot one out to you while we're out west.  We really don't know for sure what we're going to do.
We did want to present you with a post and with links to other posts that should be quite helpful for you though and should have some staying power, just in case you don't hear from us until we get back.
So…
A week or so ago, one of our readers who we believe considers herself healed, passed along a very lengthy article that details the trauma that infidelity creates.  Now we have dealt with this before of course, but this article is a little different and is also offered from a betrayed person's perspective.
The article pretty much sums up the way I felt during the early stages following D-day and through much of my own personal healing process.
We wanted to present a portion of the article to you that touches on the author's ideas on what it takes for a betrayed spouse to heal from cheating. Please read on!
How Does A Betrayed Spouse Heal?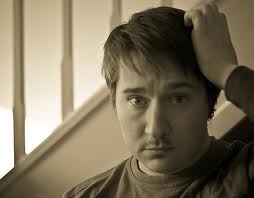 It's important to remember, healing from infidelity is a process – you cannot will yourself into healing. It is okay if you feel angry or upset reading about the process of healing, especially if you are in the crisis stage. You may have an idea of how things "should" be and feel an overwhelming sense of injustice that they are not.
Stop the self-blame cycle. Understand that blaming yourself may give you a sense of control, by believing that if you change something about yourself, infidelity will never happen again. This is very hard when your spouse is most likely saying you are the cause of the infidelity, so you start taking inventory of every part of your character and behavior.
Your character and/or behavior CAN NOT CONTROL how your spouse CHOOSES to behave. You cannot be held responsible for how someone chooses to respond to their own feelings – you are not responsible for someone else's choices. Release yourself of the self-blame burden.
Stop labeling yourself. You are not stupid, naive, too caring, etc. You are the accumulation of your life experiences, this is what makes you uniquely you. No one is without faults, embrace yours as part of who you are, and do not shame yourself for them. If you have a flaw you're not proud of and it causes YOU disappointment, set out to change it for yourself – not for your spouse.
Grieve the loss of who you were. Trauma changes us, it steals a part of our innocence and is a death to part of who we are. This is one of the very hardest parts of infidelity because it is so unfair. Through someone else's choice, your life has been profoundly affected, yet you are left holding the consequences of those actions.
The Loss Of Innocence: With infidelity, the abuse of trust (a key element of innocence) is redefined from a positive quality that blesses a relationship, to a dangerous activity that is now akin to naiveté. When that happens something precious is lost, but we often view this experience exclusively as a wound to be healed and overlook that it is also a loss to be grieved. Many betrayed spouses wish they could go back in time to recapture their trust in people that existed pre-affair. Before we were assaulted by an affair, many of us believed that people acted according to their words, and trust was, blind faith in that word – trust was something that was given. That sort of innocence was effortless and uncomplicated. After an affair, our assumptions about trust are shattered. We feel ashamed for being so gullible. Reframing how we evaluate trust is part of our healing process.
The Loss Of A Dream: Infidelity affects how you see your future. The loss of your dreams is part of how you built the future in your mind. You may feel hopeless about the future because your dreams have been shattered. You feel robbed of the way your life was supposed to unfold.
Loss of Safety and Stability: If the loss of innocence is past tense grief, and the loss of a dream is grief for the future, then the loss of stability is grief for today. With the loss of stability, the idea of our own "identity" has been lost. To acknowledge the loss of stability often requires a significant change in self-perception. However, unless you are careful this change can be a time when many lies and self-deprecating concepts enter our sense of identity. This is when we need to be especially careful not to enter the self-blame cycle.
Regain Your Identity
Establish Boundaries: Personal boundaries are guidelines, rules or limits that a person creates to identify for themselves, what are reasonable, safe and permissible ways for other people to behave around him or her, and how he or she will respond when someone steps outside those limits. They are built out of a mix of beliefs, opinions, attitudes, past experiences and social learning.
Assess your world view: The World View is our standard of how things are or should be in the world we live in. If you've lived your life believing in the fairness of a just world, convinced that being a good person and doing the right thing will keep you from suffering, you may feel especially resentful and hopeless. The world is an unfair place, there are innocent victims, and your behavior can not control the choices of others. In the beginning of this paradigm shift (a world view that controls the way we understand the world in which we live. A paradigm shift occurs when the dominant paradigm is replaced by a new paradigm), you may want to cling to your old belief system, as it feels safe and predictable. It is natural to want to believe you can control the world around you. Slowly, as you release yourself from trying to control the world around you, you feel a sense of relief that you are the only one you can control.
Work On Self Esteem
Assess your behavior toward yourself. When you feel anxious, depressed or stressed-out your self-talk is likely to become extreme, you'll be more likely to expect the worst and focus on the most negative aspects of your situation.
Identify yourself based on skills and abilities: Instead of identifying yourself by achievements and failures.
Identify Your Worth: Many of us have identified our worth based upon the love of the people in our lives. The more you make your psychological identity dependent on your job, your wealth, love or any external object, the more likely you will lose this identity when you lose that external object.
Work On Resilience: When you have resilience, you harness inner strength that helps you rebound from a setback or challenge. It is a belief in yourself that you can get through any challenge. Resilience is the ability to overlook what should have been and accept what is.  When stress, adversity or trauma strikes, you still experience anger, grief and pain, but you're able to keep functioning — both physically and psychologically. Resilience isn't about toughing it out, being stoic or going it alone. In fact, being able to reach out to others for support is a key component of being resilient…
maintaining good relationships with close family members, friends and others
to avoid seeing crises or stressful events as unbearable problems
to accept circumstances that cannot be changed
to develop realistic goals and move towards them
to take decisive actions in adverse situations
to look for opportunities of self-discovery after a struggle with loss
developing self-confidence
to keep a long-term perspective and consider the stressful event in a broader context
to maintain a hopeful outlook, expecting good things and visualizing what is wished
 to take care of one's mind and body, exercising regularly, paying attention to one's own needs and feelings.
Transform trauma into something meaningful: Depending on where you are in your healing, this statement likely makes you very angry. You may say to yourself, "I will never assign positive meaning for something so immensely painful!" Don't mistake this statement to mean – giving credit to the trauma. It means giving credit to yourself, for overcoming the trauma.
Using your hard earned lessons to give some meaning to all that you've been through. Transforming undeserved hurts and suffering into something that you went through – not in the name of nothing, but to turn the senselessness of it all into something that you can think of as "useful knowledge." Whether that knowledge benefits you or someone else. If you skip the step of grieving the loss of your innocence, you cannot move into this stage of healing.
We encourage you to post your thoughts and your experiences in attempting to heal from cheating. 
Since this may (or may not) be the last post we do until we get back, we want to see at least a hundred comments!   
With that said…Git along little dogies, we're headin' out West!