There are many hurdles to cross when trying to recover from an affair.  One of the biggest and most difficult to overcome is the letting go of resentment.
What is resentment?
My good buddy Wikipedia says that…
Resentment (also called ranklement or bitterness) is the experience of a negative emotion (anger or hatred, for instance) felt as a result of a real or imagined wrong done.
Do we all carry resentments normally?  Tough question, but I think that certainly all of us do to some extent.  In fact, you may hold resentments of varying degree and not even realize it – or at least not think about them very often.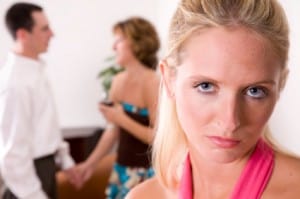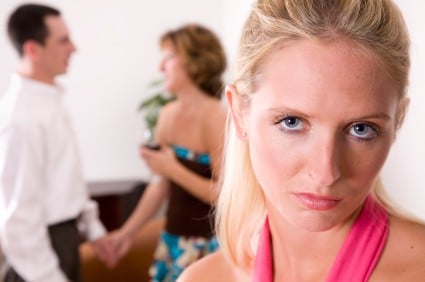 For instance, you may despise a certain athlete because he scored the winning touchdown against your favorite team.  You don't know this guy from Adam but you know you hate him.  Do you think about it every day, or does it make you angry all the time?  Probably not, but it's there nonetheless.
Heck, I can't stand New England Patriots quarterback Tom Brady simply because he went to Michigan.  That's a negative emotion I have towards him (and many other Wolverines) for basically no reason other than I'm a die-hard Ohio State fan. Yea, I know it's silly.
I also have a slight resentment towards Linda and my kids every summer when they are on break and leave the house almost daily to lounge around the pool, go rock climbing, etc. while I'm stuck at home working.  It kinda sucks because I want to be doing the same thing, but it certainly doesn't occupy my thoughts, make me angry or affect our relationship in any way.
Here's how resentment works in real life. An action is committed by someone else, either intentionally or unintentionally. Or perhaps the person didn't even commit an action. Maybe they are just rich, beautiful, lucky or lead some kind of a charmed life that you wish you had.
You determine that it harmed you whether they intended it to harm you or not.  How do you determine this? On the basis of certain standards of behavior that you have, plus the sting you feel on the basis of their intended or unintended behavior.
Living with extreme resentment can be harmful to your health.  It stresses you out and as long as you feel resentment you will never feel better.  We all know what stress can do to us from a health standpoint.  It can cause daily disruptions, depression, anger, exhaustion, frustration, sadness, and a host of physical ailments.
When people feel stressed or have the feelings mentioned above, they tend to self-medicate and turn to alcohol, drugs, smoking, overeating and countless other mind-numbing vices.
Resentment can take over your life, dominating it to the point where you feel powerless and insecure.  Its dominance can cause you to focus on it rather than things that are more beneficial or productive.
What's less obvious to most of us is the fact that if you are so driven by resentment, grudges or anger, it can affect you deep within your soul in the form of loneliness and sadness.
Your anger might mask the true hurt and fear you feel that your life may forever be changed due to the events that caused your resentment to build within.  This can be especially true when it comes to the resentment one feels after finding out their spouse/partner cheated on them.
You become acutely aware of the anger that you feel towards the object of your resentment – the cheater – and you wish that they too can feel the pain that you feel.  Now that would be justice.
In our own relationship, both Linda and I carried resentments toward each other prior to my emotional affair.  With the benefit of hindsight, we now realize that many of these resentments could have been extinguished with effective communication and/or marital counseling, followed with a high degree of effort on both our parts to make the necessary changes.
Certainly after the affair, Linda no doubt resented the hell out of me.  I'm fairly certain she probably still carries some resentment even today.  I believe it's fading, but sure, there has to still be some there.
Letting Go of Resentment to Feel Better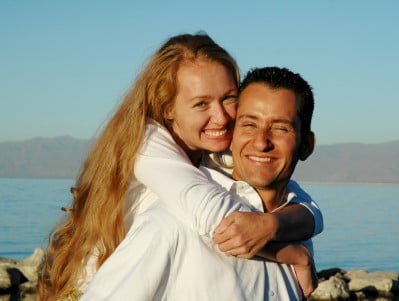 So how do you move past these resentments to a point where all the rage and grudges evaporate, or at least seem more manageable?
How do you get to the point where you feel more of an internal calm in the circumstances of your life, where you realize and accept what's important and valuable to you, but at the same time let go of the things that don't help or support you in your life?
I wish I had the absolute answer for everyone, but I feel there is no single way to accomplish this.  For some, forgiveness might be the answer.  For others, it might just be the ability to accept what happened and move on.  And yet for others it could be something completely different.
What I am quite sure about though is that you must find a way to release yourself from the bonds of resentment, grudges and anger and get yourself refocused on your own wellbeing.
By utilizing the energy that you've wasted on resentment and anger and instead devote it passionately towards things that you really care about, I can't help but think that you will certainly start to feel better.
Quick story…
I have a friend that has had more bad luck from a health and personal standpoint than you can imagine.  Not to get into a long story here, but he is a colon cancer survivor as well as a survivor of two life-threatening operations for tumors deep inside his brain.  He also had an extremely challenging childhood upbringing that I won't get into.  Let's just say he's been to hell and back several times throughout his life and he has a lot to be pissed off about.  But he's not.  He has an inner peace about him that is hard to understand.  He holds no resentments or grudges and as a result he is happy and successful and on top of the world.
I can only surmise that at some point he made the choice to realistically but positively deal with the situations and not let them get the better of him.  I think he believed that something good and valuable and positive would come out of all he had to endure and he was eager to see what it was.
It was his belief system that got him through his painful experiences.
On the other side of the coin, have you ever been exposed to people who are caught up in their own rage and resentments?  How did you feel when you were around them?  Did you want to get away from them as quickly as possible, or did you feel inspired to deal with your own disappointments, resentments and frustrations in a different way?
I think that you will agree that you are a product of your beliefs.  Who you are and everything that you accomplish is the result of what you believe you can and cannot do in life. Your life is a direct result of the beliefs and thoughts you carry inside about yourself, other people, and the world around you.
Ultimately you cannot escape the influences of your belief system, but you can focus your attention to those that you feel are more beneficial and move you towards the results that you really desire.   Results such as more confidence, inner peace, and positive effectiveness in your life.
Letting go of resentment and moving past it does not just happen by itself.  It takes a conscious effort.  The cheater can do everything in the world to make amends for what he/she has done, but unless you make the choice to let the anger and resentment go, anything you do to try and mend your relationship will just keep you going around in circles.