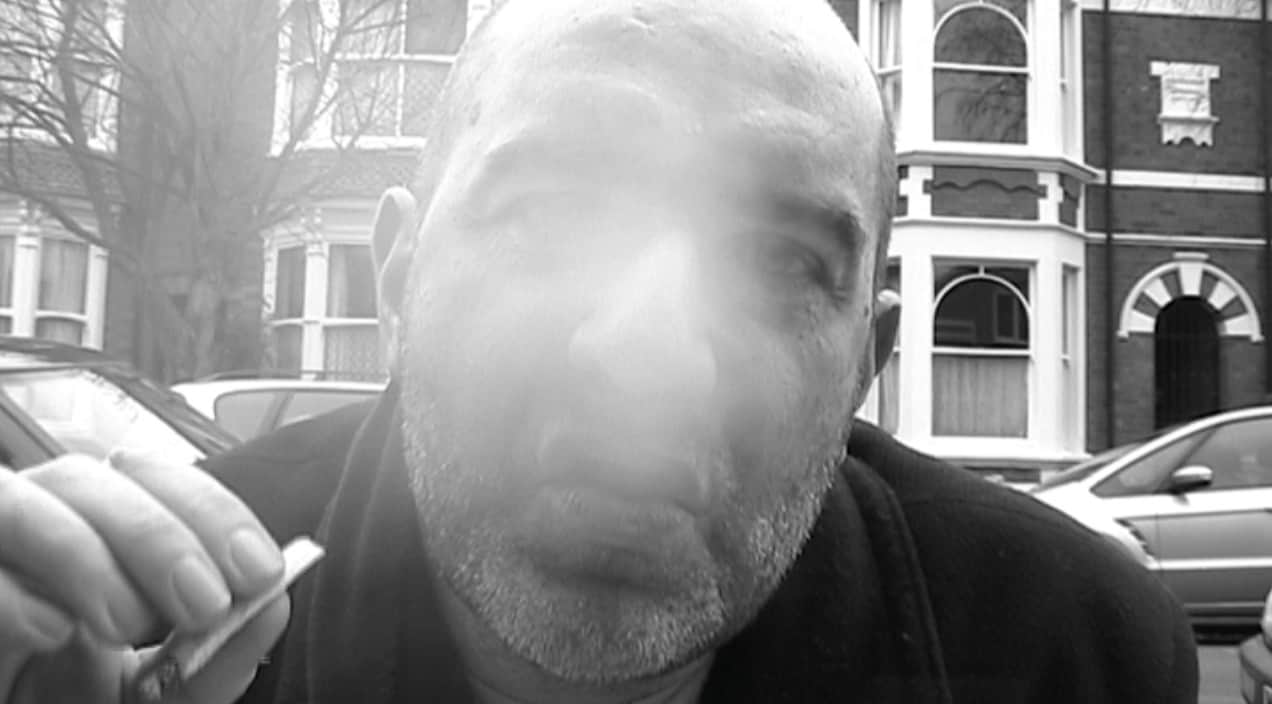 By Sarah P.
This blog post is the continuation of a four-part series on Dr. John Gottman's Four Horsemen of the Apocalypse. In the first blog post in this series, I discussed criticism, which was the first of the Four Horsemen. In this post, I will discuss contempt and the role it plays in destroying communication and goodwill.
Before we get into this post, please watch this brief video (only 3 and-a-half minutes), by John Gottman, about contempt and how this mindset originates.
Dr. Gottman points out how a generally critical mindset can quickly give way to contemptuous behavior. In my opinion, criticism and contempt exist as a pair and feed off of each other. For example, contempt cannot exist without criticism because it is born out of criticism. Likewise, criticism cannot exist without contempt because contempt is the mind-set and behavioral outgrowth that was first created by criticism. Regardless of the origin, this "sulfuric acid for love," as John Gottman has aptly named it, is a problem.
What is contempt?
Generally, contempt is scorn put into action. When someone is contemptuous of another, they consider that person to be worthless and beneath their consideration.  When someone is being contemptuous, that person exists in a state where he feels utter disgust for the object of his contempt. When someone is being contemptuous, she cannot also be respectful, kind, or loving. It should come as no surprise that chronically contemptuous relationships can fail. In fact, contempt is the number one predictor of divorce.
Ellie Lisitsa, a blogger for the Gottman Institute described contempt:
 "When we communicate in this state, we are truly mean.  Treating others with disrespect and mocking them with sarcasm are forms of contempt. So are hostile humor, name-calling, mimicking, and/or body language such as eye-rolling and sneering. In whatever form, contempt is poisonous to a relationship because it conveys disgust. It's virtually impossible to resolve a problem when your partner is getting the message that you're disgusted with him or her."(1)
The contemptuous person becomes blind to their own actions because they are fooled into believing they are superior and their spouse is inferior. They believe their superiority justifies their contemptuous actions.
The Health Affects of Contempt
In the early 1990's, a physician couple studied the effect of stress on marriage. They found two striking phenomenon. The first finding was that friendly intimacy protects the immune system while negativity and stress caused by it suppressed certain immune function.
"If friendly intimacy protects the immune system from stress, consider what a fight does. "How couples handle their disagreements seems to affect their immune system," said Dr. Kiecolt-Glaser. She has been studying couples with her husband, Dr. Ronald Glaser, an immunologist and associate director for research at Ohio State University Medical School…We found a far stronger effect on the couples' immune system than we ever expected," said Dr. Kiecolt-Glaser. "Those couples who had most hostility and negativity during the discussions showed a drop on eight immune measures for the next 24 hours. The more hostile you are during a marital argument, the harder it is on your immune system. Since the couples in the laboratory tended to have rather mild disputes, Dr. Kiecolt-Glaser says, she suspects the immune defects would be even more pronounced in real marriage spats. She and her husband found the opposite is also true, that good relationships seemed to protect the human immune system from stress." (2)
I believe this is essential knowledge for all married couples. I also believe it makes sense due to the strong mind-body connection. Maintaining health is a motivator for many because good health allows us to enjoy life to the fullest. A relationship that has a good deal of nurturance and safety is good for a couple and good for their ongoing health. The stress born out of negativity and contempt is just as bad for the body as it is for the couple.
What does contempt look like in action?
I will use the example of a (fictional) married coupled named Jane and Rob. In this scenario, Jane spent too much on groceries during the month and this caused the family to dip into their saving's fund for vacations. Subsequently, this caused Rob to be very angry and their conversation went like this:
Rob: "I was going through the bank account today and saw that you had to dip into our vacation savings again. Are you clueless?"
Jane: "I am sorry, but since we are hosting all of the holiday dinners again for our extended family, I came up short."
Rob: "I had the feeling before we married that you didn't know how to manage money. Even my dumb ex-girlfriend was better at these things than you – and that is saying a lot."
Jane: "Honey, again, I am sorry. Maybe we can work together to figure this out."
Rob: "Whatever. You couldn't financially manage your way out of a box, so once again I have to do everything."
In this scenario, Rob has become so contemptuous toward Mary that it has altered his view of her.
Let's consider another example of contempt in action, the contempt between Mary and Bill. Bill was working overtime for the past year gained a lot of weight. Meanwhile, Mary, who was a personal trainer, remained as slim as ever. Mary was no longer attracted to Bill and she felt guilt over it. Since Mary knows she was being shallow, she found reasons to criticize Bill and her criticism quickly reinforced contemptuous feelings:
Mary: "You had to work late again?"
Bill: "We are working on cases for a wealthy client and I can't fall behind."
Mary: "I suppose you ate fast-food on the way home again."
Bill: "I never have time to get lunch anymore and you know I can't make the 45 minute commute without eating."
Mary: "I don't even know why I try anymore. Besides all that fast food you eat makes you look so repulsive to me."
When seen in action, it makes sense why contempt has been called the sulfuric acid for love. Mary did not know how to handle her feelings of disgust toward Bill, so she made him the problem. His weight gain was not the problem, it was her problem. In order to feel less guilty, contempt became a type of coping mechanism for Mary.
Surely, when a married couple communicates in ways that are frequently contemptuous, this communication causes deep (soul) wounds. As I mentioned in the previous post, wounds that are 'soul deep' do not go away on their own. These wounds also have no hope for healing if the wounded person is frequently the object of contempt. There is no way a marriage has a chance to become better until the contempt stops.
It is also easy for contempt to take over a marriage and create larger problems, such as confirmation bias. This is turn creates more contempt and can hasten the beginning of the end. Grey Smalley advised:
"Contempt is fueled by long-festering negative thoughts about your spouse. When negative beliefs invade your marriage, eventually you stop seeing the positive. At that point, a thing called "confirmation bias" sets in. Confirmation bias is a type of selective perception. It's a way of subconsciously choosing what you notice about your spouse. When it kicks into gear, you start zeroing in on anything that tends to support your established convictions and beliefs while ignoring everything else. If your perspective is negative, you focus on the negative. You notice what your spouse does that frustrates, hurts or disappoints you. No matter what, you will find what you are looking for — good or bad." (2)
Perception is so important in our daily lives, but it is especially important in our marriages. For example, consider this situation and how a difference in perception influences one's feelings. This scenario is based on a true story that a friend told me about her husband:
Greg and Violet had been married for years. Greg often felt miserable with Violet. He said that Violet always complained, never smiled, never dressed up, and that no one liked Violet because she was not personable. One day Greg and Violet went to an event at Greg's work with 100 other employees. Violet and Greg split up and started mingling with others at the event. Suddenly, Greg spotted the most beautiful and mesmerizing woman across the room. This woman's face was glowing with life and laughter and her he noticed her elegant clothing suited her perfectly. This woman was so unlike Violet and he felt the electricity of what the French refer to as coup de foudre. (This is equivalent to 'love at first sight' but means being hit by a bolt of lightening.) Greg was immediately drawn out of his conversation with a coworker and started floating across the room toward this beautiful stranger. He said "hello" to the stranger and as she turned around, he was surprised to find the beautiful stranger was his own wife Violet.
Greg was so shocked that he turned 100 shades of red and stumbled over his words. Violet noticed something was wrong and asked, "are you alright?" Greg blurted out, "I just can't believe you are the beautiful stranger I saw from across the room!"
Yes, this actually happened.
In case you are wondering, Greg was not the best husband in the world and to this day he has little insight into how to be a good husband to Violet. From my outsider's perspective, Violet always was and continues to be a well-dressed, friendly, intelligent, and wonderful woman. Greg, on the other hand, is none of those things.
But, let us get back to the point. Somewhere along the way, Greg started treating Violet with contempt. After he put on those contemptuous glasses, he began to see Violet is a different light. Anytime Violet did not smile or if Violet was quiet, it became the only thing that Greg noticed about Violet. Greg had created a confirmation bias when it came to Violet and only noticed the actions and details that confirmed what he already believed to be true.
Thus, when Violet put on make-up and elegant clothes for the party, he literally could not see it. When Violet was laughing with someone across the room, his confirmation bias did not allow him to even consider this woman to be Violet. In his mind such a woman could not possibly be his wife. He literally could not process that this beautiful woman could be Violet because in his mind, Violet was only one kind of person.
You may consider this story to be extreme or unthinkable, but it is not. It perfectly illustrates how confirmation bias works. Confirmation bias is literally like putting on glasses that scramble reality. For example, consider if a friend started wearing blue tinted glasses without even realizing it. Everything he saw would be blue wherever he went and no one could convince him otherwise.
Contempt, Confirmation Bias, and Affairs
Contempt creates situations where confirmation bias takes over. But, affairs can also create a situation that causes contempt and subsequently confirmation bias. This contempt and confirmation bias can be (falsely) used as a reason for a wayward spouse to have an affair and it can be used when a wayward spouse wants to continue an affair.
Quite often, a wayward spouse will paint the betrayed spouse as an atrocious person in order to assuage his or her own guilt. But, when a wayward spouse sees his lover, he will be wearing proverbial rose-colored glasses. He is still using confirmation bias though—when it comes to the affair partner, he only sees the good things and does not see the bad. In contrast, when he sees his wife, he will be wearing the emotional equivalent of blue-colored glasses.
Whether a wayward spouse is wearing rose-colored glasses when he sees his lover or blue-colored glasses when he sees his wife, neither set of glasses allows that spouse to see the truth. (For the betrayed men out there, the same thing happens when a wife is a wayward spouse.)
Often putting on proverbial rose-colored glasses is not done intentionally. Whether a person is married or single, he or she falls under the spell of infatuation when there is a new love interested. A married person can fall into infatuation the same way he (or she) did when he was single. He does not see the other person for who she is since he is caught in the affair fog. (The affair fog is like wearing both rose-colored glasses and rose-colored contact lenses at the same time.) This causes a wayward spouse only to see the positive things in the affair partner. No matter what the affair partner does, the wayward spouse will only notice the good parts. Confirmation bias is very powerful during the affair fog.
Conversely, a wayward spouse will notice everything that is wrong with his (or her) betrayed spouse. He (or she) will naturally become contemptuous toward his betrayed spouse and this contempt might even cause the betrayed spouse to be contemptuous back. This only works to increase confirmation bias and kicks off a downward spiral.
On the other hand, after a betrayed spouse finds out about her husband's affair, the same contempt and confirmation bias often takes over. One can hardly blame a contemptuous betrayed spouse. After all, what the wayward spouse did was the ultimate disgusting act. Consider this example provided by a user named Marti from the First Wives Club website:
"Once I looked upon my husband's body and was attracted to what I saw. Cared for what I could see. Loved his personality. Wished I could be more like him (spew). Now I look and only see a gross lying face; his face actually looks different to me now. Ugliness of character. I've become painfully aware of so many small annoying traits that irritate me throughout the day. The same things I once thought attractive, now the opposite. I think awful things much like "I can't believe I agreed to spend the rest of my life with this asshole" and worse…"
This example is a perfect illustration of contempt and confirmation bias. Prior to the affair, it is apparent that Marti had actually admired her husband and was very attracted to him. After she found out about his affair, all of her love and admiration turned to contempt and confirmation bias. Marti's feelings are a completely normal reaction to her husband's affair.
Here is another example of contempt setting in after a wife found out about her husband's affair:
"I don't know what to do with these feelings. I am normally a positive person and can find the good in almost everything. WH [wayward husband] is doing almost everything right – he would rather rug sweep and is reluctant to not do so. But when I ask, I do so firmly and unemotionally, so he complies. He is being sweet, complimentary, wanting reassurance about us not getting a divorce, asking for help in re-engaging in our marriage – all good stuff. So why, when I see that it's him calling on my cell phone, do I not want to answer it? Why do I look at his picture and want to make obscene gestures at it? Why can I not put my wedding rings back on without feeling sick? I know I don't trust him. I think I'm actually ok with that. I guess I don't respect him either. I don't know how to give that respect back to him. I don't want to see him or talk to him or breathe his air right now. I love him, I really do. I want things to work out, but right now, I almost feel like I hate him."
Even though this woman's contempt has been mixed in with conflicting emotions, her contempt for her husband is powerful. I can only imagine her contempt has been made worse by the fact that her husband preferred to sweep details under the rug. Withholding information has never inspired positive feelings in a betrayed spouse and withholding information supports the bias that a wayward spouse may never be trustworthy again.
This woman's situation also illustrates that the most positive people can become more negative in the wake of an affair. Affairs do that to people. A strong, capable, and positive person can be leveled by the knowledge of her spouse's affair. Sometimes it can temporarily change every aspect of a betrayed spouse's personality. The pain is so deep that is ends up affecting the betrayed spouse at a soul level.
Antidote for Contempt
The most powerful antidote for contempt is to create a culture of appreciation in marriage, especially after contemptuous comments or arguments. Creating a culture of appreciation is as simple as it sounds.
Come up with two lists. In one list, identify all of the qualities in your spouse that you genuinely appreciate or have appreciated in the past. In the next list, identify different situations (examples) where your partner was living these positive personality traits. Pick three personality traits that you appreciate and then align them with three examples that you appreciate. Write a short paragraph that uses a trait and an example. This may seem like an exercise that takes a little time. But, that is actually part of why it works. In doing this exercise, you are putting a contemptuous mindset away and thinking about qualities and situations for which you are grateful. Doing this creates a powerful antidote for contempt.
Here is an example of how this works, using the fictional couple of Wes and Clara. Clara has been struggling with contempt for her husband every since she found out about Wes's affair at work. She has been in the thick of a negative mindset where she only recognizes what Wes has done wrong. This has caused her to be more and more contemptuous, even though Wes had ended the affair immediately and has ever since been working hard to rebuild trust with Clara during marriage counseling sessions. The therapist had asked Clara to name three positive personality traits in Wes as well as situations where Wes had demonstrated these qualities. Clara was able to come up with the following:
Quality: Compassion
Example: Recently, Wes had noticed an injured dog on the road as he drove home from work. He picked the dog up and brought it to a veterinary clinic and ensured that the dog was assisted and the owners contacted.
Quality: Humor
Example: Recently, during a visit from Clara's mom, Clara had been on edge. Wes had been particularly good about diffusing tense situations by being upbeat and having the ability to laugh at himself.
Quality: Hard-working
Example: When Wes and Clara were younger, they experienced a financial setback. Without being asked, Wes had responded by getting another job and working many extra hours a week so that they could have enough money to purchase a comfortable home.
As Clara reviewed each situation, she started to remember why she had fallen in love with Wes in the first place. But, even more importantly, Clara was reminded in very concrete ways that there was always, and continues to be, more to Wes than his infidelity.
Is this kind of list a universal panacea that will suddenly make all of your problems go away?
Absolutely not.
Doing this exercise is a way to take you out of a contemptuous mindset. But, on a much larger scale, it helps you remember why you fell in love with your spouse. This is crucial since it has been found that many successful marriages have a compelling 'love story' that each partner can return to during difficult times. It has been found that how couples think about and talk about their love stories impacts a relationship for the good or for the bad.
In Summary
Contempt is the most serious of the Four Horsemen because of its corrosive effect. It is especially serious because of the mind-body connection and the immune suppression to which contempt can contribute. Contempt also creates conformation bias and confirmation bias creates more contempt.
However, there is also the saying, all things in moderation. A sprinkling of contempt in relationships, which is outside the norm of that relationship, will not have the same affect as daily contempt. Contempt corrodes relationships when it becomes the primary way in which a couple communicates. Even though contempt is the strongest predictor of divorce, divorce is always a choice. It is possible for two people to exist in a relationship where contempt is the main method of communication. This couple may be miserable, but they also may choose to stay together. Thus, contempt is only a predictor of divorce.
Finally, the antidote to contempt is to create a culture of appreciation within your marriage. It helps to go back and really think about what drew a couple together. Even though a couple may be so negative toward each other that they only see the bad, the good has not gone away. Couples must take a step back and objectively look at the good qualities in one another. Couples must take an active role in seeing the good in their partner and then voicing it to the partner. Doing this frequently can help combat contempt, though it there are deeper issues, it won't make problems go away.
As with all the Four Horsemen, engaging in these behaviors does not mean a marriage will fail. It simply means that a marriage might have a higher chance at failing. Still, divorce does not have to be the outcome. It is all about how the couple navigates these issues.
I believe it is important to be mindful of the Four Horsemen after an affair. It will be easier than ever to allow them into a relationship and can affect long-term recovery. Still, no one blames a betrayed spouse who struggles with these. It is a natural reaction to a terrible situation.
The Four Horsemen also provide a piece of a marriage puzzle. They are like road signs that say: "don't go this way unless you want more strife." Some may go there, but they can always turn back.
Relationships are constantly evolving. Sometimes people take several steps back before they move forward. That is okay because it is all part of a bigger picture and a larger process.
In the end, there is no right or wrong in terms of communication since communication exists on a spectrum. There is helpful communication and very unhelpful communication. In the end, the Four Horsemen are the unhelpful stumbling blocks to be found on the road to marital evolution. If even a couple stumbled over them many times, they can always be overcome.
How has your week been? Do you have any stories about how contempt has affected your marriage during recovery?
Sources
Lisitsa, Ellie. The Four Horsemen: Contempt. From https://www.gottman.com/blog/the-four-horsemen-contempt/
Golman, Daniel. New Light on How Stress Erodes Health.  From http://www.nytimes.com/1992/12/15/science/new-light-on-how-stress-erodes-health.html?pagewanted=all
Smalley, Greg. Contempt in Marriage. From http://www.focusonthefamily.com/marriage/daily-living/contempt-in-marriage