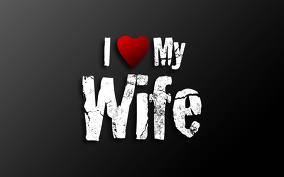 As I sat at  my desk early in the week pondering what to write a post about, I was staring off into space and noticed our recently decorated Christmas tree in the foyer.  As always, it's a beautiful tree and as always, Linda spent a lot of time decorating it. 
As I scanned the rest of our beautifully decorated home – most of which I had nothing to do with other than lugging the boxes of decorations around to where I was instructed – an idea for a post came to me almost immediately…
Linda does so much on a daily basis that I'm so grateful and lucky for, but often I fail to express my appreciation or I take them for granted.
So, my intentions for this post are twofold:  To express my gratitude and appreciation publicly for all that Linda does and to perhaps enlighten some folks to the little things that their spouse's do that are often not appreciated.
Quick story…
The other day I walked into our bathroom and Linda was in there cleaning.   Mind you, she was not cleaning the bathroom, she was cleaning all of her brushes. You know, her assortment of hair and makeup brushes, along with a few other brushes that I had no idea what they were used for.
I jokingly said something to the effect of: "What in the hell are you doing?  Who thinks of cleaning brushes?  Only a woman would think of that!"  (This isn't the first time she has cleaned her brushes by a long shot.  I just like to give her crap about it.)
She replied, "That's because men are stupid!"
I really couldn't argue with that because cleaning brushes is important to one's hygiene I presume, and I venture to guess that I could count on one hand how many men in this world would ever think of doing it.  If our brush was full of hair and all dirty, we'd just buy a new one – maybe.
Joking aside though, this little episode represents just one thing that Linda (and most women) do that I (and most men) wouldn't think to do, and certainly take for granted.
So I got to thinking that I would bring more to light some of the things that Linda does that I often take for granted. 
Now before any of you think I'm some raving feminist… I'm not.  But I do appreciate what she does and has done and want to publicly acknowledge it.  Besides, it might earn me a nice deposit in the old "love bank" if you know what I mean!  😉
It goes without saying that working a full time job, having and raising three awesome kids and taking care of a household have been tremendously important and she has done a wonderful job of that over the years.  Not to mention being a great wife.
When the kids were young and I was working long hours or traveling, I was always amazed (though didn't express so often enough) all of the stuff she did for us.  She was the Chief Operating Officer of our entire existence for several years.  And for all but two of those years she did everything while at the same time working full time as a teacher.  She basically managed our lives.

I'm not going to get into specifics of all the stuff she did.  Suffice to say, she did a ton and she is the main reason our kids are as wonderful as they are and why we don't live in a house that reminds one of a college dorm room – among many other things.  I'm also not going to get into all the intimate stuff as we need to keep some things secret! 😉

So here are some everyday type stuff that Linda does that I often take for granted (In no particular order):
Always looking great.  Linda is 52 but she could easily pass for 35.  Most people cannot believe that she is as old as she is.  I think a combination of good genes, taking care of herself and having the desire to look good are all partly responsible for her beauty.   She also dresses professionally for her work and when we go out she always looks great.  That said, when she gets home from work she does have her sloppy, dressed-up-in-sweats side of her as well – and she looks great then too.

Takes care of herself.  Linda  is one of those women who always thinks she is 5 pounds overweight when she's not.  Of course she gets that somewhat naturally as her  mother is 80-years-old and has been on a diet for at least the last 40 years (though she's not fat at all).  As a result, Linda has always been into fitness and taking care of herself and her body. 
She has a variety of exercise DVDs that she works out to, she just did her first 5k race and she does Pilates with a group of teachers a couple of days a week after school.  We also do a bunch of stuff together that is fitness and outdoor related. 

A great baker.   I do 99.9% of the cooking but Linda does 100% of the baking.  I don't like to bake as it's too precise for me.  She makes the best pies and cakes from scratch and her Christmas cookies are out of this world good.  Since I have a bit of a sweet tooth, I really appreciate her baking!
Plans killer parties.  When our kids were young and had birthday parties each year, the parties weren't just your run-of-the-mill kid parties with cake and ice cream.  No, they were lavish theme parties.  We've had a paintball party, a haunted house party, a 70's disco party, a princess tea party, a casino party and a spa party just to name a few.  Linda planned them all and the kids and their friends always loved them.

She has always carried this party enthusiasm on when we host dinner or holiday parties as well.  Trust me when I tell you that there has never been a person that has left our home hungry or thirsty after one of our parties.  She goes all out and does a ton of planning and preparation before each one.  Sure we work together on these things, but she is the planner and the task master that pulls them all together.
Watering the indoor plants and flowers.  Again, a very simple thing but for some reason, not something I think about.  Maybe it's because she's always done it!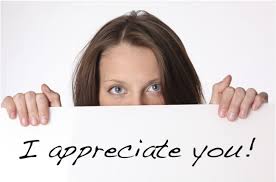 Keeping our house clean and orderly.  Now, I'm not just talking about keeping things dusted, cleaned and vacuumed on a regular basis.  We all kick in most of the time to help get these normal weekly housecleaning chores done, but that's about where our involvement typically ends.  And I dare say that if it were left up to me and the kids, the house would be cleaned a heck of a lot less often.     
Linda will clean things like under the bed, behind the frig or under the stove.  Periodically she removes all the utensils and silverware from the drawers, the dishes, pots and pans from the cabinets and meticulously cleans them.  She takes down the blinds and washes them and vacuums the curtains and washes the windows.  I know I'm forgetting some things and I bet that most of you women readers probably do all this as well, but again, I venture to guess that most men never think to do this stuff.
Decorating for the Holidays.  We have no less than 8 Christmas trees in our home.  Every downstairs room is decorated for the holidays.  We have miles of miniature lights strung from our stairway, fireplace mantle and of course, on the trees.  She really does do a great job at decorating and making the house look so festive.  It's certainly a production each year but she loves it and we all appreciate her talents.
Gardening.  Linda has an eye for decorating and design.  That doesn't end with the inside of our home.  She loves to dig around in the dirt and as a result of  her love and keen eye for flowers, trees and plants, does a great job of making the outside of our home look great.  I love working outdoors as well but gardening isn't really my thing.  I barely know a pansy from a tulip so I leave the flowery beautification up to her.
Our lives in scrapbooks.  Over the years she has taken virtually every photograph we've ever taken of the kids and their activities and has created numerous scrapbooks.  They're pretty artsy-fartsy and well beyond my creative abilities.   They are memories in a book that we will enjoy for years to come.
Washing clothes.  I actually like to do the laundry and I do it quite often.  Since I work from home, I can knock it all out during the course of a day.  It actually makes for a nice break from work when that dryer or washer buzzer goes off.  That said, I'm not usually the one who sorts it all or puts it away.  If it were left up to me, I'd throw everything in at once on cold and be done with it.  Over the years, Linda has instructed me quite precisely how certain things need to be washed, so I try to adhere to her directions as best as possible – or else.
Remembers special dates.  Do I know when her side of the family's birthdays are?  I have an idea of the months that they fall in but that's about it.  Do I remember when the kids have a haircut or doctor appointment?  Not usually.  Do I remember what we did last year for our anniversary or to celebrate our birthdays?  Not likely.  She remembers all that stuff and more.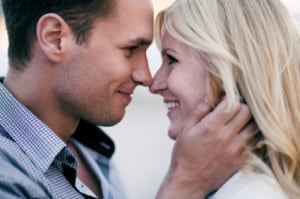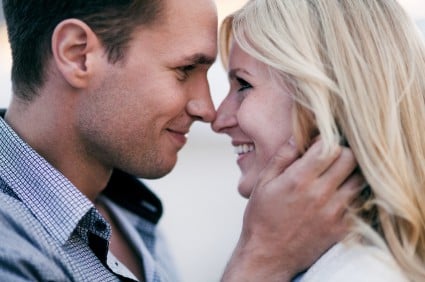 An awesome teacher.  If any of you think that teaching is an overpaid and simple profession, you're nuts and I challenge you to spend one day with a teacher in the classroom.  I've spent some time in her classroom and on field trips and I admit I could never do what she does. 
She is one of the most respected teachers in her building and in the district and was recommended for district Teacher of the Year a few years back.  She mentors other younger teachers and is regularly approached by her peers and administrators for advice and assistance.  I could go on an on about her teaching abilities and all the shit she has to put up with, but for now, let's just say I'm really proud of her.
An interior decorator wannabe.  I mentioned previously how wonderful our house is decorated for the holidays.  Well, it's wonderfully decorated all the time.  She's got and eye for it and thank God that she does.  If were left to me, our home would look like a sports bar.
Frugal shopper.  We're not wealthy by any means and Linda is a woman like many others who likes to shop and likes nice clothes, shoes, purses, furniture, etc.  She will go out of her way to purchase these items for as cheaply as possible and without running up massive amounts of credit card charges.  I like that.  Since shopping makes my eyes burn and gives me a twitch, I appreciate that she can do it without me (I'm sure she likes it that way) and without breaking the bank.
Heart of gold.  Linda will do just about anything for anybody.  Sometimes to a fault.  "No" is not a word that she uses very often.  Sometimes this gets her into things she doesn't want too do – especially at work.   She is someone who can be counted on to be there if needed.
Puts up with me!  Finally, she has been able to put up with me for about three decades.  I'm pretty laid back.  I'm funny.  I'm not too set in my ways. I'm not a slob.  I don't think I have too many disgusting habits, but I can be a stubborn sarcastic asshole at times and I know I do some other stuff that annoys or frustrates her to death.   I appreciate it so much that she hasn't kicked my butt to the curb – though she probably wishes she had at times!
I'm sure there are things I'm neglecting to mention and if I think of them I'll add them to the list.
The lesson…
When my Grandmother died several years ago, by Grandfather offered me some worthy advice.  He simply said… "Appreciate your wife and tell her that you love her everyday because you never know when she will be gone."  My Grandparents were married for over 60 years and were each other's best friends, so I think he knew what he was talking about.
Back a few years ago, I neglected my Grandfather's advice and  I didn't appreciate Linda or the things she does enough –  or if I did, I didn't express my appreciation often enough.  I was too selfish and stupid. 
It's important to show your appreciation for all the little things your spouse does just as much as it is when they do something bigger or more noticeable.  I suggest you make you own list of why you appreciate your spouse and show it to them.  Don't wait!
---
Here's all you have to know about men and women: women are crazy, men are stupid. And the main reason women are crazy is that men are stupid. ― George Carlin
Here is a video from the late comedian George Carlin where he expands upon the quote above and shares his views on all the stuff that women and men do.  (Warning:  Contains some crude humor and foul language.)
httpv://www.youtube.com/watch?v=xgeLpFTNn8g 
I'd be curious to read some comments from you guys as to some of the things your spouse does that you might take for granted – or perhaps some things you do that your spouse takes for granted!