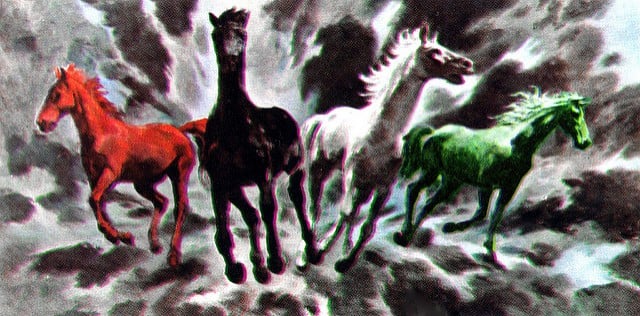 By Sarah P.
To start off the New Year well, Doug, Linda, and I decided it was time to take a closer look at how to build more successful marriages. As of today, there is no better theory on how to have successful marriages than the theories of Drs. John and Julie Gottman.
Often, in the wake of an affair, a couple has the opportunity to create and new marriage. This new beginning allows people to mindfully build a firm foundation. Consequently, I invested in completing both Gottman Level 1 and Level 2 training for therapists and marriage counselors. It is my hope to bring the Gottman's most well-known ideas to this blog in order to provide practical tools for subscribers. It is never too late to create the marriage you have always desired. But, this time around, you will have the benefit of a roadmap.
Nobody Likes Criticism
Many intuitively know that too much criticism is bad for relationships. Whether an individual is criticizing a coworker, a family member, or a spouse, criticism does not draw people together. John Gottman has discovered that criticism in a relationship is one of four major predictors of divorce.
These four traits include: criticism, contempt, defensiveness, and stonewalling. This blog post is the first in a series about what Drs. John and Julie Gottman have named the Four Horsemen of the Apocalypse.
Before we get into this post, I would like everyone to watch a short video featuring Dr. John Gottman. This video will provide short examples of what the Four Horsemen look like in action.
John Gottman said,
"The Four Horsemen of the Apocalypse is a metaphor depicting the end of times in the New Testament. They describe conquest, war, hunger, and death respectively. Dr. Gottman uses this metaphor to describe communication styles that can predict the end of a relationship. The first horseman of the apocalypse is criticism.
Criticizing your partner is different than offering a critique or voicing a complaint! The latter two are about specific issues, whereas the former is an ad hominem attack: it is an attack on your partner at the core. In effect, you are dismantling his or her whole being when you criticize.
Complaint: "I was scared when you were running late and didn't call me. I thought we had agreed that we would do that for each other."
Criticism: "You never think about how your behavior is affecting other people. I don't believe you are that forgetful, you're just selfish! You never think of others! You never think of me!" (1)
Since John Gottman found that criticism was one of the four relationship elements that predicted divorce, it can no longer be ignored.
What Is Critcism?
In a nutshell, criticism is about attacking the person, while complaining is about pointing out an issue with a situation. As you can imagine, anytime someone attacks their spouse personally, the relationship is harmed.
Ondina Hatvaty said, "Criticizing your partner is different than offering a critique or voicing a complaint. Critiques and complaints tend to be about specific issues, whereas criticism has to do with attacking your partner's character and who they are. For example, a complaint might be: "We haven't gone on vacation together in so long! I'm tired of hearing about our money troubles!" Here we see a specific issue being addressed that is a problem for one partner. A criticism might go something like this: "You never want to spend money on us! It's your fault we can never go away together because you spend all our money on useless things!" This is an outright attack on the partner's character. It is guaranteed to put them in defensive mode and sets the tone for war. The main problem with criticism is that it can pave the way for the worst of the horsemen — contempt." (2)
Contempt is truly one of the most corrosive elements in any relationship. Criticism paves the way for contempt to follow.
After an Affair, Criticism Can Come Easily
After you have discovered your partner's infidelity, criticism and contempt can easily win the day if you let them. While they can certainly seem justified, they do not contribute to healing.
Thus, it can become very easy to say critical things like:
You are such a terrible person for doing this to us.
I always knew you were not trustworthy.
My mom told me that you would do this because you were born a philanderer.
You are such an idiot for thinking you can get away with this.
All of those statements could easily come out in a moment of anger. But honestly, it is better to save those statements for a journal. Alternatively, you can write all of those things in a letter to your spouse that you will then shred. We cannot suppress the anger because it festers. Fortunately, there are ways to get those statements out without adding to an already hurtful dynamic.
On the other hand, you can complain to your spouse and make your feelings heard. You just need to ensure that the complaint sheds negativity on the situation itself and does not tear down the person. You could say such things as:
I am really scared about what the affair means for the future of our marriage.
It will be difficult to trust again and I hope we can work together on this together.
People warned me that sometimes good people can get caught up in affairs and I am very disappointed that we are no different.
I have observed some couples where their marriages seem to be made up of one critical statement after the next. The couples communicated this way long before the affair occurred. As part of the recovery process, both partners need to continually work on ways to communicate a desire or the need for change without turning it into a criticism. After all, how can a loving household be built when criticism is the foundation of the relationship?

Why Is Criticism Harmful?
Living in a relationship where constant criticism is present causes ever-present stress. Stress, in general, weakens the immune system. During times of chronic stress, the body can stop producing immunity-boosting gamma interferon and infection-fighting T-cells. These elements are necessary when fighting off infections. But, suppression of the immune system can worsen if stress is left unchecked. Consider these findings:
"Lab studies that stressed people for a few minutes found a burst of one type of "first responder" activity mixed with other signs of weakening. For stress of any significant duration – from a few days to a few months or years, as happens in real life – all aspects of immunity went downhill. Thus long-term or chronic stress, through too much wear and tear, can ravage the immune system.
The meta-analysis also revealed that people who are older or already sick are more prone to stress-related immune changes." (3)
Each year, science discovers more and more about the mind-body connection. Immune suppression due to stress is an issue both emotionally and physically. I believe that infidelity can be detrimental to one's health and wellbeing because it causes stress. Infidelity can no longer be seen as something that merely causes emotional turmoil, it can also have impacts that are demonstrably physical.
I believe that infidelity in marriage causes stress to both partners, but I believe it's kind of an 80/20 split. The betrayed spouse experiences 80% of the stress and the wayward spouse experiences 20%. Stress can wreak havoc on the betrayed spouse, especially if the wayward spouse becomes avoidant and non-communicative. Often, the betrayed spouse is responsible for the on-going stewardship of the recovery process.
The Role of Negativity
While criticism paves the path for divorce, negativity in itself is not problematic. The Gottmans have an interesting view of the role negativity plays in relationships. Ellie Lisitsa, a blogger for the Gottman institute noted:
"The presence of positive affect during everyday interaction is crucial. However, for a relationship to be healthy, both positivity and negativity are necessary. Dr. Gottman's balance theory of relationships implies the unusual point of view that negativity is important in healthy partnerships. Negativity plays many pro-social functions, such as allowing couples to identify and work out interaction patterns that don't work, and alerting partners to the differences in each other's perspectives. Our research indicates that couples (and couples therapy) should not declare war on negativity! A relationship without conflict would not be able to move forward." (4)
Thus, conflict is not the enemy of successful long-term relationships. However, there is always a catch. Dr. Gottman has identified how much negativity and how much positivity needs to be present in a relationship for it to function. For every negative interaction, five positive interactions are required. This ratio keeps relationships balanced.
Lisitsa continued:
"The magic ratio is 5:1. In other words, as long as there are five times as many positive interactions between partners as there are negative, the relationship is likely to be stable. It is based on this ratio that Dr. Gottman is able to predict divorce! Very unhappy couples tend to have more negative than positive interactions. The bottom line: even though some level of negativity is necessary for a stable relationship, positivity is what nourishes your love." (4)
And yet, in the wake of an affair, positivity is going to be the very last thing on anyone's mind. I believe that each of us must knowingly cultivate a process where we bring more gratitude and positive feelings toward our spouse into the marriage. This is certainly a tall order and it can only develop as a wayward spouse begins to repent and ask for forgiveness.
The key to maintaining positive to negative interactions requires activity on the part of both partners. One of the most important aspects of this work is guarding your relationship against the Four Horsemen of the Apocalypse. Therefore, couples need to be mindful of reducing criticism, contempt, defensiveness, and stonewalling.
Certainly, when infidelity has entered into a relationship, it is easy for both spouses to fall into critical, contemptuous, defensive and stonewalling behaviors. Specifically, it is easy for the betrayed spouse to be critical and contemptuous and the wayward spouse to be defensive and stonewalling. Nevertheless, there are times when both spouses participate in these behaviors. Engaging in these behaviors after infidelity might create an environment of irreconcilable difference.
Surely, developing the 5:1 ratio is a process that will bear fruit in the later stages of affair recovery. Until then, the most important thing to do is to be mindful of how you communicate.

Antidote to the Critical Mindset
I believe that one of the most powerful antidotes to the critical mindset is determining the origin of the critical mindset, critical words, and critical behaviors. For example, prior to an affair, many couples get mired in criticism. One partner might say: "He never takes the time to really listen to me when I am talking about my stressful day." Another spouse might say, "She always pretends she is asleep when I need her physical reassurance most."
If neither of these issues are met head on, spouses begin to see each other through a critical mindset. The proverbial rose-colored glasses that were part of better days have been abruptly removed. On the other hand, I also believe that a critical mindset can occur well before marriage.
I believe that everyone carries wounds from childhood. Often these wounds remain unaddressed with individual who caused the wounds. I have noticed that people work through these wounds in marriage, even if not on a conscious level. When these issues are unaddressed, it does not mean they are gone. Often people project all of their anger or disappointment onto their spouse, believing that the spouse is the cause of their discomfort.
Exploring this concept more can help you sort out what kind of anger and disappointment was yours prior to getting married. It is essential to separate your own wounds from those your spouse caused. It requires looking within and revisiting old pain on a conscious level. This activity is not for the faint at heart and takes a great deal of courage. If suppressed hurts are left unattended, these painful memories can be like a Jack-in-the-box ready to spring forth at any time when the proverbial music stops.
The anger from unaddressed pain is ever-present and if they are not faced, it is easy to believe a spouse is the source of the anger. It is easier to show anger toward a safe target than to confront truly abusive parents who will neither change nor have insight.
I believe that spouses who are constantly critical of the other are often acting out unhappiness deep within. Much of that unhappiness came well before the marriage. Being constantly critical of a spouse is a symptom of repressed anger. I also believe these wounds create an environment where the wounded person can easily commit adultery. Adultery becomes a form of escape.
The biggest issue is that emotional wounds are soul deep and they do not go away on their own. I have said in the past that suppressed trauma always finds a voice and most often that voice is found and acted out in marriage. Having an affair for some is a great distraction and perhaps a form of self-medication.
Yet, amid the chaos lives a paradox. An affair can be an unlikely healer and it has the potential to precipitate healing on all levels. To be clear, affairs are never a good thing—ever. Still it can be the very thing that leads to emotional growth.
Often affairs bring couples into therapy because they only have two directions: up or out. Through the act of recovery, all of the layers of accumulated hurt are going to be exposed.
We must address these soul-deep emotional wounds that unconsciously stay with us throughout a lifetime.
The work I have described above is often the work of a lifetime. Most importantly, tools are required to get us through the day-to-day.
I believe that people can choose their behaviors, even if they seem out of control. Still I have encountered many who will insist that since person A did X, they were forced to take Y action. An example: Eve fell asleep early every Saturday night and so Adam was forced to find intimacy elsewhere.
Or, Adam worked too late for weeks in a row and so Eve was forced to find intimacy elsewhere.
If people exist in a mindset, where they blame others for their actions, then they taking responsibility for their actions will require a paradigm shift. Nevertheless, I can assure you that behavior is a choice.

Making Changes
The first step in changing a critical marriage is to change critical thoughts and behaviors.
Don and Kay's (failed) marriage mirrors such a situation. Names and identifying details have been changed even though I have permission to tell this story.
Don and Kay met on a blind date during the early 1980's. Don was a quiet, thoughtful, and successful man who had not dated very much before he met Kay. Kay was a gregarious, vivacious, social butterfly who worked in the entertainment industry.
Don was proud to marry such a beautiful, talented, and kind woman. Kay was relieved to have finally found a 'nice guy' who wanted to settle down and have a family.
They got married, they both had great careers, a great home, and they had several children. Nothing could go wrong.
To outside appearances, Don appeared to have had a good childhood. Kay never would have guessed the deep wounds he brought with him due to an alcoholic and narcissistic mother. Don's family was great at covering what happened inside the house by maintaining a seemingly perfect external façade.
Kay wore her childhood wounds on her sleeve and needed an emotionally involved husband. Don's main method of getting close only occurred in the bedroom and so Kay focused on having a wonderful intimate life with her husband.
But, Kay was never enough for Don, no matter what she did. As Don got older, he gained more confidence and the attention of the opposite gender. Don lapped up female attention as if it were a drug. Anytime Kay asked Don to stop spending so much time with female friends, he would go into deep depressions and refuse to work.
Don became constantly critical of Kay and he nit-picked everything she did, no matter what she did. Kay asked what she could do to make him happy and allowed him to chase his every whim even though it sometimes harmed their finances.
Kay became a symbol of Don's narcissistic mother and he took his anger out on Kay. Of course, none of this was conscious on Don's part. Criticism started to corrode their marriage.
Unbeknownst to Kay, Don had embarked on a series of emotional and physical affairs that spanned many years. By the time Kay found out about it, the kids were grown and Don was already out the door. They saw several counselors, but Don refused to do his part of the work. He also refused to break it off with the OW.
Don truly believed that Kay had been the source of his anger and discontent. He was so mired in the affair fog that nothing got through. The marriage ultimately failed and several years later, Don still has no insight as to his part.
To this day, Don prefers to spend his time floating from one woman to the next trying to find the one that does not cause him to feel so discontent and angry. Don has never realized that his discontent stemmed from childhood and that Kay (or other women since) were never the cause.
Don still operates under the premise that a spouse can make him happy (or not make him happy.) Instead of facing his real wounds, he continues to live under this false premise where he will never find satisfaction.
The long road to demise all started with the mental and subsequent verbal criticism of Kay.
Criticism is corrosive and each of us must be mindful of avoiding this harmful mode of communication. As I said much earlier in the post, it is okay to complain about a situation that is no longer working. Stating concerns can help couples problem solve. Better yet, it is good to bring forward situations that are not working but to do so in ways that are gentle. But these are my opinions.
The Gottmans have a different way to combat the critical mindset. Sanaa Hyder from the Gottman Institute recommends positive thought patterns, responsibility, and hope as a way to get rid of critical thinking. When we have tools to move away from patterns of criticism then our behavior follows. Here is an addended version of what Hyder recommends:
"1. Think good thoughts
We are wired to feel how we repeatedly think. Thinking positive thoughts about your partner will make it easier for you to think more positive thoughts, and to speak and behave positively towards them.
2.  Accept responsibility
Take responsibility for assessing your own feelings before presenting them to your partner. Whereas anger and frustration are legitimate emotions, further exploration might reveal that in fact you feel annoyed or sad about a situation. 
3.  Let hope win
Have faith in the relationship and in your commitment. Even though you will have ongoing arguments with you partner, focus on your friendship. I see couples in my office who want to "solve" their issues first before going out for an ice cream or relaxing over dinner. It's not possible to solve problems with someone you don't want to collaborate with.
Ultimately, kindness serves your expression of difficult emotions by offering your partner the capacity to really hear you. Even if you are angry, in order to approach your partner effectively you must be kind." (5)
These are very practical tools to use and are certainly necessary to use both in positive and negative situations. While I believe these tools are not meant to solve deeper issues, they provide practical modes of thought and behavior. These three tools allow couples to become less critical and reactive during interactions.
In Summary
This article is more about the corrosive affect of criticism in relationships and less about criticism in regards to infidelity. We must get rid of being critical in all of our relationships and especially with our marriage partner.
Criticism does not draw people together; criticism is not a positive force; criticism cannot help the recovery process; and finally criticism chips away at martial foundations often leading to divorce. This is precisely why criticism takes its place as one of the Four Horsemen of the Apocalypse. In my next post, I will be examining the role of contempt in divorce, so please stay tuned.
How have you dealt with critical words and thoughts during your recovery process?
If you have any thoughts on how criticism affects affair recovery, please share them in the comment section.   
Sources
Lisitsa, Ellie. The Four Horsemen: Criticism, Contempt, Defensiveness, and Stonewalling. From https://www.gottman.com/blog/the-four-horsemen-recognizing-criticism-contempt-defensiveness-and-stonewalling/
Hatvaty, Ondina. The Effects of Criticism on Relationships. From https://psychcentral.com/lib/the-effects-of-criticism-on-relationships/
American Psychological Association. Stress Weakens the Immune System.  From http://www.apa.org/research/action/immune.aspx 
Lisitsa, Ellie. The Positive Perspective: Dr. Gottman's Magic Ratio. From https://www.gottman.com/blog/the-positive-perspective-dr-gottmans-magic-ratio/
Hyder, Sanaa, M.S. Ed. How To Be Kind When You're Upset With Your Partner. From https://www.gottman.com/blog/how-to-be-kind-when-youre-upset-with-your-partner/