By Sarah P.
This post is the third segment in the John Gottman's Four Horsemen series. In this post, I will be discussing defensiveness. But, before we jump into the post, I would like for you to watch this video. It's only about 5 minutes long so let's dive in:
I really like what the video blogger has to say about general defensiveness. However, I have one huge caveat: it is a bad idea to use the recommended technique of 'arguing the other person's side' if you are a betrayed spouse.
I believe that it is helpful if a cheating spouse puts himself or herself in the betrayed spouse's shoes. But, I do not believe it is helpful or reasonable for the betrayed spouse to put himself or herself in the cheating spouse's shoes.
The betrayed spouse should never have to put himself or herself in the cheating spouse's shoes. That would not only make a betrayed spouse come emotionally unhinged, it would also play into a cheating spouse's need to defer blame to someone else. Even though defensiveness is one of the Four Horsemen, I also believe defensiveness is one of the most frequent tools used by cheating spouses after they have been caught.
John Gottman's Four Horsemen: Defensiveness
Now, let us get back to the topic of general defensiveness. I believe that everyone employs defensiveness as a tactic to protect himself or herself has several things going on: guilt, shame, denial, need to cover up wrongdoings, need to control, and/or feelings of victimization. (When I am talking about defensiveness, I am not referring to standing up for oneself.)
Thus, I will be discussing both general defensiveness and also defensiveness as it related to infidelity. In fact, when marriages break up after an affair, it is almost always because of the poor communication and lying rather than the act itself. Even though the the act of infidelity causes so much harm, defensiveness and secrecy can take an even larger toll on the marriage.
Dr. Mark D. Ogletree said, " Defensiveness is an automatic, emotional reaction to criticism which is hard to resist engaging in. Being defensive is a defense mechanism. Gottman argues that, "defensiveness is fundamentally an attempt to protect yourself and ward off a perceived attack." Unfortunately, when marriage partners become defensive in marriage, first, they become closed off to some of the suggestions their spouse is providing to them.
Gottman added, "The major problem with defensiveness is that it obstructs communication. Rather than understanding each other's perspective you spend your discussions defending yourselves. Nothing gets resolved, so the conflict continues to escalate.  Moreover, even if your partner is critical of you, some of their suggestions may be very helpful for our growth and improvement. Second, defensiveness creates contention in all relationships. When defensiveness and contention are present, the conversation is usually over—at least the productive part. Defensiveness leaves marriage partners feeling unheard or misunderstood. Third, defensiveness keeps individuals from accepting responsibility for their actions. If a spouse is defensive, they are justifying their behavior, or blaming their partner for the problem." (1)
Defensiveness in Action 
Defensiveness is easy to spot because it often shuts down communication. Jack Gibb describes this process in detail:
Defensive behavior is defined as that behavior which occurs when an individual perceives threat or anticipates threat in the group. The person who behaves defensively, even though he or she also gives some attention to the common task, devotes an appreciable portion of energy to defending himself or herself. Besides talking about the topic, he thinks about how he appears to others, how he may be seen more favorably, how he may win, dominate, impress or escape punishment, and/or how he may avoid or mitigate a perceived attack.
Such inner feelings and outward acts tend to create similarly defensive postures in others; and, if unchecked, the ensuing circular response becomes increasingly destructive. Defensive behavior, in short, engenders defensive listening, and this in turn produces postural, facial and verbal cues which raise the defense level of the original communicator. Defense arousal prevents the listener from concentrating upon the message. Not only do defensive communicators send off multiple value, motive and affect cues, but also defensive recipients distort what they receive. As a person becomes more and more defensive, he or she becomes less and less able to perceive accurately the motives, the values and the emotions of the sender." (2)
Ellie Lisitsa of The Gottman Institute continued,  "Defensiveness is defined as self-protection in the form of righteous indignation or innocent victimhood in an attempt to ward off a perceived attack. Many people become defensive when they are being criticized, but the problem is that its perceived effect is blame. Defensiveness is really a way of blaming your partner. You're saying, in effect, "The problem isn't me, it's you." As a result, the problem is not resolved and the conflict escalates further. The antidote is to accept responsibility, even if only for part of the conflict."(3)
But, defensiveness is also different than standing up for oneself. Often, when someone is trying to gaslight another person and that person stands up for himself, the gaslighter will tell that person they are being defensive. And this type of mislabeling can help the gaslighter achieve his goal—which is to make his or her victim feel as if they are mentally unhinged.
Defensiveness comes from a place of not wanting to accept responsibility for an objective behavior that was perpetrated. Here is an example of defensiveness:
Mary: Honey, you said you would be home at 6pm and came home at 9pm again.
Josh: What? I didn't say that– and even if I did, what is it to you if I am a few minutes late? You are not my boss!
In this example, Mary is stating a fact about Josh's behavior. Instead of owning up to the behavior, he wanted to make Mary the problem by implying she was controlling. Josh was being defensive.
On the other hand, standing up for oneself is stating the truth about one's part (or not) in an event if someone is trying to make you shoulder the blame for something you did not do. Here is an example of standing up for oneself:
Frank: If you would have been a better wife, I would not have had to have an affair with my secretary.
Victoria: Regardless of what I did or did not do, your affair is a separate issue that has nothing to do with me. Your affair was a choice you made of your own free will.
Frank is trying to make Mary accept the blame for his affair so that he does not have to. Mary is standing up for herself by stating the fact that Frank's affair was a choice made of his own free will and had no connection to Mary.
Affair Defensiveness/Rage
When a wayward spouse enters a defensive mindset, defensiveness can often turn to rage. From a betrayed spouse's point of view, this rage may seem like it comes out of nowhere. And, from the perspective of a betrayed spouse, a raging wayward spouse does not make sense. If anyone is justified in their anger, it is the betrayed spouse. After all, the betrayed spouse isn't the one who ruined everything.
What causes rage in a wayward spouse?
I believe that the two main factors that drive rage in a wayward spouse are denial and reluctance to take ownership of bad decision. Of course, there are other things that could cause rage to be triggered, but the desire to remain in denial and inability to take ownership are extremely common.
Under the concept of denial, we also find other concepts such as the 'affair fog.' If the affair fog has not worn off, then the wayward spouse can be in denial about his or her wrongdoing as well as denial of the seriousness of the situation. If the affair fog has worn off, then a wayward spouse still might use denial as a protective measure for his or her own psyche. This often looks as if a wayward spouse has no insight into his or her behavior.
Under the concept of lacking ownership, we find such behaviors as wanting to sweep the details of the affair under the rug, rewriting the affair story, lies of omission and commission, and/or simply shutting down when the betrayed spouse wants to talk about it.
If a betrayed spouse wishes to communicate with a wayward spouse who wants to either sweep things under the rug and/or remain in denial, trying to talk about it will trigger extreme defensiveness. If a betrayed spouse continues to communicate, this can often turn to rage.
On the other hand, rage can also be triggered due to a wayward spouse's internal thoughts. A wayward spouse could have intrusive thoughts all day long that cause him (or her) shame. When someone feels shame, shame can easily turn to rage. In some cases, the betrayed spouse doesn't have to talk about the affair at all—they just have to exist—and their existence triggers rage because it is a symbol of what the wayward spouse did wrong.
Even if a wayward spouse seems to have no insight whatsoever, he or she often does have insight. Insight is often buried so far down because recognizing it would cause an entire 'house of cards' to fall down.
Here's why: everyone wants to be the hero of their own story. Most people are only comfortable in the role of the "good guy." When someone has an affair, there is suddenly objective evidence that demonstrates that person is actually the bad guy.
Two out of the Ten Commandments prohibit adultery; one commandment addresses the mental aspect of adultery and the other commandment addresses the physical aspect of adultery.
Many people in the United States believe the Ten Commandments are the final authority. So, when someone commits adultery, they know on some level that they are doing something really wrong. And if they are doing something really wrong, both in the eyes of God and of others, they will experience what is called cognitive dissonance. Cognitive dissonance is basically the "the state of having inconsistent thoughts, beliefs, or attitudes, especially as relating to behavioral decisions and attitude change." (2)
A classic example of cognitive dissonance can be seen in society's attitudes about infidelity. When asked, almost everyone will say that having an affair while married is wrong. Yet, up to 40% of those same people have affairs. There is a disconnect between their moral standards and their actions. This causes tremendous and on-going shame because a person has to reconcile their internal narrative of being a good guy with the objective evidence that would tell them they are not good at all.
Some people will re-write all of the facts of an event—and even large facts—just to cause themselves to be the (alleged) heroes of their own affair stories. This is no more evident than in the ongoing saga of an adulterous pair at my husband's work. I have written about this pair before because of the outrageousness of their actions.
Remember Steve and Nina?
To recap: both of these people, Steve* and Nina*, met at work while married to other people and they each had three children (for a total of six children). Nina made it her goal to break up Steve's marriage since she saw a better deal in him—that is, Steve had more money and status than her husband or anyone else she knew since she came from a lower-class background.
Of course, Steve also went willingly and gladly skipped hand-in-hand with Nina down the primrose path to destruction. All six children have been traumatized and the community has rallied around both betrayed spouses. Both betrayed spouses have excellent reputations because of their tireless volunteer work and their kindness. Steve and Nina have lost all of their friends and their reputations.
This week Nina has been on a campaign to tell any person who will listen (in her workplace) about her side of the story. Of course, her side of the story omits any kind of factual information and paints a picture that is blatantly false on all counts. She paints herself of the hero to anyone who will listen.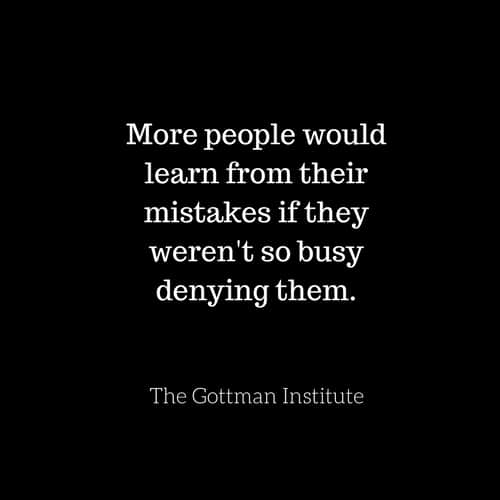 Thus, Nina has been telling everyone that she saved Steve's life. Nina has been spinning tales about saving Steve from a dangerous, abusive, religious cult, a wicked wife, and ungrateful, spoiled children. Now, this story could gain traction except for one thing—there were and continue to be many witnesses to this affair who all agree these stories have not even an ounce of truth.
The truth according to several third parties: the religious cult that Nina actually "saved" Steve from was not an abusive religious cult at all. It was simply a non-denominational, modern Christian church where Steve was also a church elder. No, this was not a locked-in, walled facility constructed by a David Koresh type—and Jim Jones was not handing out Kool-aid either. But, Nina tells it this way.
Steve's very beautiful ex-wife was not a wicked woman. Unlike Nina, Steve's ex-wife was and is a selfless and well-loved member of her community who thinks of others before she thinks of herself. Steve's ex-wife is was also a devoted wife and remains a great mother, despite losing her home, her way of life, and her husband. And what about Steve's ungrateful children that Nina spoke of—surely they are spoiled, right? Actually, those teens spend holiday breaks doing mission trips to third-world countries and trying to get food to villages.
This is a very striking example of the lengths to which someone will go in order to paint himself or herself as "the good guy" despite all of the evidence to the contrary. This is a perfect example of cognitive dissonance; the actual behavior does not match the way the people involved think of themselves. So, the narrative continues that Steve and Nina were victims of their families and that everyone else was wrong except for them.
So how does Steve and Nina's story relate to this?
Well, I believe their narrative likely started with defensiveness and denial. Of course, there were many other things involved. But, when others suggest these two might have played a negative role in their coupling, both become extremely defensive and launch into the victim role. It really is a match made in you-know-where.
The affair of Steve and Nina has made such an impression on me because I still cannot figure out how such a wonderful woman, Steve's ex-wife, was thrown overboard for someone who is well below her. It would be like watching someone drive up in a Ferrari and then fight with another man over a dented station wagon without working brakes. In other words, it would be just absurd.
On the other hand, it is common knowledge that cheaters have affairs with people who are far below their spouses. In fact, most of these affair partners are no better than the goo from the bottom of a barrel. Most commonly, a wayward spouse will wake up before his marriage lands in divorce court. Long before most marriages end, wayward spouses realize that they were only scraping the bottom of the barrel to see what was there—but they did not actually want to keep the scrapings. No, they wanted to stay married even while they explored.
I am absolutely shocked that Steve and Nina are together and plan to marry during the summer. Also, Steve lost tremendously in all of this. He lost a large, beautiful home on acreage, he lost a lot of his retirement, he was removed from his elder role and shunned by the entire congregation, none of his children will speak to him under any circumstance, he had to leave his former job because of the scandal, and he lost all of his friends. In addition to that, he lost a stunningly beautiful wife who continues to be well-respected by everyone. I just cannot fathom why he left. Nina is not any of those things and has nothing, so I simply cannot see any payoff from this situation. (If any of you reading this have a theory, please let me know.)
So it is, that a general attitude of defensiveness is all too easy for a wayward spouse. If a wayward spouse is pressed to see the truth, defensiveness can easily turn to rage. Neither are helpful for marriage and both have the ability to create some roadblocks to affair recovery.
Finally, both defensiveness and rage can be used as intimidation tactics. Often, the first causes the recipient of a defensive attitude to drop the subject; the latter has the ability to cause the recipient of rage not to bring it up ever again. Of course, some betrayed spouses will fight and refuse to be intimidated.
In Summary
Defensiveness is generally poisonous to marriage and this is why it is one of John Gottman's Four Horsemen. In addition, defensiveness is a favorite tactic used by wayward spouses. Wayward spouses use it to manipulate situations and defensiveness cannot be a part of infidelity recovery. Rather, wayward spouses need to drop this stance; otherwise, it can slow down the recovery process. After all, someone who is defensive will lack a lot of the insight it takes in order to do his or her part in recovery. I am not saying it is impossible; I am just saying it is an unnecessary difficulty.
In the next post, I will be discussing stonewalling, which is the last of the Four Horsemen. So, please stay tuned.
Do you have any stories about how defensiveness has impacted your marriage in regards to infidelity?  If so, please share in the comment section below.
Sources
Dr. Mark D. Ogletree, Defensiveness in Marriage. From http://markogletree.com/content/defensiveness-marriage 
Gibb, Jack R. Defensive Communication. From http://reagle.org/joseph/2010/conflict/media/gibb-defensive-communication.html
Lisitsa, Ellie. The Four Horsemen: Defensiveness. From https://www.gottman.com/blog/the-four-horsemen-defensiveness/