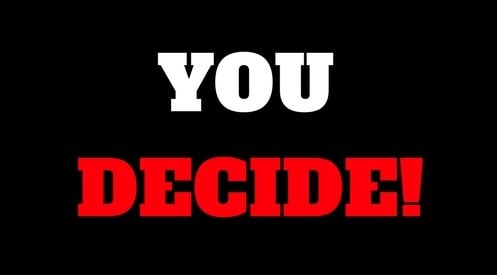 We are launching a new series that we'll run periodically called "You Decide" where you will provide your opinion on a fictional affair scenario. For each column, there will be a different scenario that has to do with infidelity.
The purpose of this exercise is to define what infidelity means as well as to help you process your own situation. Hopefully, seasoned members will also be available to share their wisdom on these topics as well (Hint, hint).  In this first topic, we will define whether or not the fictional scenario is an emotional affair. Let's get to it!
John and Lisa – Emotional Affair or Not?
John and Lisa are happily married co-workers and have been working on the same team for five years. They often have business lunches together and talk about their kids.  John and Lisa joke about being each other's "office spouse" because they have the other's back and work so well together.
Even though Lisa is 10 years older than John, it is easy to see that they genuinely appreciate each other. Sometimes they exchange small gifts on birthdays. Recently, John has been feeling neglected by his wife and has shared all of his feelings of despair with Lisa. Lisa sees the best in John and loves to build him up since she doesn't like seeing her friend in emotional pain.
Recently, they started checking in via text messages and got into the habit of sending silly emoji's and memes back and forth. One weekend, John was really down and texted Lisa about how discouraged he was. John left his phone out while he was in the shower. John's wife heard a beep from John's phone and saw some heart emoji's appear on the screen with the words: "Don't worry, I will always luv yah." These words hit John's wife like a ton of bricks and she was sure he was having an affair. When John came out of the shower, his wife was waiting for him while holding his phone and crying. John's wife asked him who the other woman was and John blew up.
Was John having an emotional affair? Why or why not?  (And feel free to share any of your own experiences as well)
You decide.