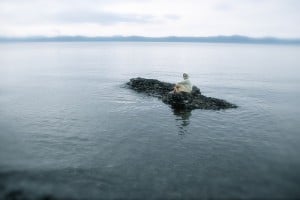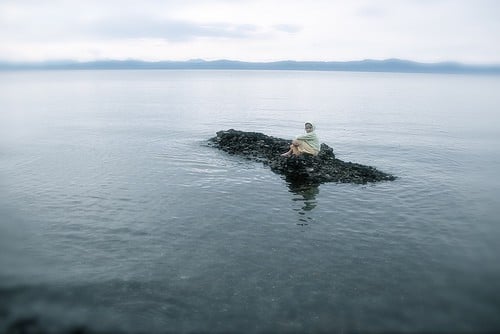 Last week I was corresponding with one of our mentoring clients via email about how she is continuing to struggle with her husband's affair even though it's been over a year since she discovered it.  She also made the comment that she feels her affair recovery isn't progressing and it is actually regressing in many ways.  She continues to feel angry, depressed, negative about herself, and pressured not to feel this way because she's supposed to be responsible, responsive and moving on.  
In a word..She feels STUCK.  It's like being lost at sea and it's a completely normal feeling.
This is always a very tough situation and one that I'm somewhat familiar with.  It really makes you question everything that has happened and what you are doing – or not doing. I imagine that if you are a betrayed spouse you may have felt the same way at some point.
So I thought I'd write a brief post about this and share just a few of the things I've learned when I was face-to-face with feeling like my affair recovery was regressing.
Affair recovery not progressing?  Here are some things to think about…
Healing relative to grieving. In my opinion, recovering from infidelity is a process that follows very closely to the stages of grief (denial, anger, bargaining, depression, and acceptance ).  So, whatever stage of grieving you are in, you are in fact healing, and thus progressing.  It may not look or feel that way but you are.  You can even argue that if you feel that you are not healing, that is part of healing.  Make sense?
You may be progressing much better than you think you are.  After suffering such a trauma, it is very difficult, if not impossible, to be objective about your recovery process and to really tell if things are getting better or worse. 
I felt stuck several months ago and decided to seek the help of a therapist.  He had the benefit of being on the outside looking in and felt that I was actually progressing nicely and that I needed to not be so hard on myself.
Being aware enough to feel that you might be regressing can actually be a good thing.  It's telling you that you are not – and will not – simply discard your feelings of grief by sweeping them under the rug.  By being aware of these feelings you can better get in touch with them and you can better address them.
Healing does not follow a straight path.  Healing is not a systematic step-by-step process where you follow a pre-defined path and each day gets progressively better. During the healing process you will often take two steps forward and one step back.  But you know what?  You're still moving forward.  
Much like a person who is recuperating from surgery or illness, the healing can be more painful than the injury itself.  Accept it and know that healing allows for greater strength.
Be kind to yourself.  Don't beat yourself up about feeling that you should be progressing – or you should be doing this, or you should be doing that.  Cut yourself some slack and allow yourself to process those negative feelings that you are having.  If you can find a way to accept those feelings without judgment, you will soon find that much of the pain will start to fade.
Along those same lines, it's OK to have those feelings of being angry, depressed, negative, etc.  How do you know you're not supposed to feel these things?   You must make your well-being a top priority while at the same time not feel guilty about it.  Let the healing process progress in the way that it needs to without getting in your own way.  You do that by allowing your feelings to just be while allowing your healing process to progress in the time and way that it needs to.
I hope this post makes sense to you and provides you with some helpful tips.  If you would like to add any of your own thoughts about progressing or regressing with respect to affair recovery, please do so in the comment section below.