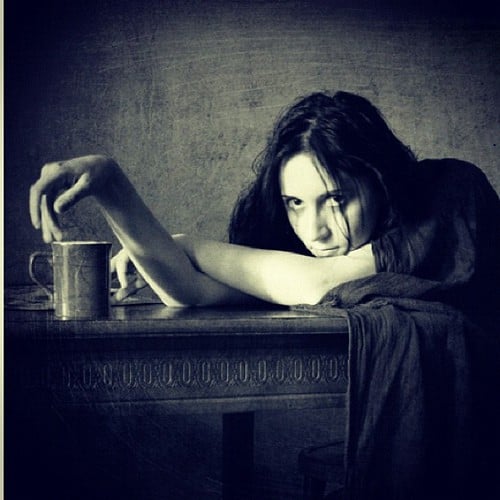 By Linda
While writing this post my emotions took over and I began to feel the pain of all of this again.  I ran up to my little hiding place and had a melt down.  It is amazing how all the negative feelings can be released with a good cry.
Of course Doug was confused and upset with my crying.  I know it was difficult for him to see me like that when all of this happened over a year ago.  I believe that when things are so hurtful we keep it locked up in a little box and try not to think about them, until something triggers us to remember and we relive the pain like it happened yesterday.
Anyways…to continue my story from yesterday…
After Doug told me he had feelings for me again and began to recommit to our marriage, I was the one that became ambivalent.  I never really let Doug know this but I was very afraid that I would never forgive and forget everything that happened after I found out about his emotional affair. I worried that I wouldn't be able to love him like I should because I couldn't get over the pain. 
I would wake up at night thinking I deserved better.  How could he have done this to me? Why was I still with someone who had such trouble loving me? 
Doug would say that it seemed like I would bring up the affair just to sabotage our relationship.  He was probably right because I wasn't sure how I felt.
I was afraid that if I told Doug how I felt he would have believed that it was all about winning.  He had mentioned early on that the only reason I was working so hard on our marriage now was because he had found someone else. Like I won a contest or something.
I am sure that idea was generated by Tanya, because as Doug knows I am not competitive or jealous, and regardless of how this situation ended, I was the loser. It was not at all about feeling like I had won him from her, or a ploy to boost my self esteem.   I married and committed to Doug because I loved him and my feelings had nothing to do with her.
I knew that I had to do something to figure this all out and find a way to forgive and forget. 
I began reading a lot to help me understand Doug's feelings at the time.  I know that his feelings were very real to him.  He also felt terrible that he couldn't love me and that he would have done anything to make it better.  He just couldn't pull himself away from the affair. 
So, I compiled a list of ideas that I gleaned from some of my best resources…
I believe Doug's fascination with Tanya began well before his emotional affair.  I sensed that he may have been attracted to her for some time.  In "Emotional Infidelity:  How to Affair-Proof Your Marriage and 10 Other Secrets to a Great Relationship," author M.Gary Neuman states that we are attracted to other people on a daily basis.  It doesn't necessarily mean that we don't love our spouses or are in a terrible marriage.  It just means we are alive.  However, what we do with those feelings is what we need to be careful about.
I believe that Doug thought if he had feelings for another woman then there must be something wrong with our marriage and how he felt about me.  Then after the affair began, he needed to convince himself that he didn't love me.  Why else would he be having an affair?
Together Doug and Tanya recreated the story of their marriages, which was not consistent with reality.  This story acted as a justification for having an affair. Over time, Doug believed this new story and found every fault possible in me in order to confirm his beliefs. He also had Tanya there to discuss his feelings of love and obviously she understood everything he was saying because she felt the same way he did.  It is amazing how unique and perfect their love was for each other.
In Don-David Lusterman's book,  "Infidelity: A Survival Guide," he talks extensively about how affair love is the most potent kind of infatuation.  Consisting of a chemical high similar to cocaine, addictive qualities and blind love.  Looking back on Doug's behavior during his emotional affair, I can confirm that he was not himself.
While writing my previous post and thinking about how Doug treated me during that time, I couldn't believe it was the same man I married and the man that I see today.  I guess the best way to describe him was selfish, removed from reality and on a high. 
I know that he wasn't thinking clearly at the time and therefore was confused with his feelings for me.  He was comparing his experience with Tanya to his married relationship with me.  As we know, unfortunately there is no comparison when you want to be seventeen again and escape your mundane boring life.  Infatuation is the apparent better choice.
Dr. Huizenga's words helped me tremendously when he said…
"Overcoming infidelity means coming to this awareness and strong belief that you are not at fault, defective, or to blame for his actions.  Accept the fact that you made some mistakes, but who in a relationship of investment doesn't.  Mistakes in a marriage are often fertile grounds for learning and growing.  Come to the realization that the decision to enter the affair was his personal decision."
I've wondered if I was justifying my love for Doug by making excuses as to why he couldn't love me, but I truly believe during those eight months of his emotional affair that he really did. 
I don't think I was being stubborn or stupid, as it was a feeling that I had in my heart that I wouldn't let go.  I knew that there had to be a reason why he couldn't love me – something more than simply falling out of love with me and falling suddenly in love with someone else.