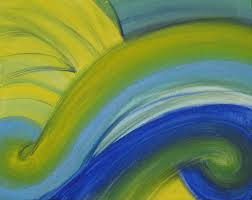 Our new site colors represent two of the primary elements for affair recovery.  Read further to understand what they are and how to accomplish them.
If you've been a member or reader for very long, you've surely noticed that we just recently changed the design of our site.  It's still a work in progress in many ways but the primary components are complete.
The purpose of this post is not to really get into all the nuts and bolts of the new design and theme change, but more so to highlight two of the driving forces for the main colors that we chose.
You see, there was actually some method behind our choice of blue and green for the primary theme colors.  We did a little research on the meaning of colors and found a document by someone at Indiana University that gave us some direction.  
It seems that the color blue (light blue specifically) is associated with healing and understanding.  While green also has great healing power and symbolizes growth.
Healing and Growth.  Two of the primary elements for affair recovery and thus, two of the primary things we hope that you can accomplish in your own journeys after infidelity.  This is true whether you are a victim of infidelity or you are the unfaithful.
Healing after Infidelity
I'm first going to speak to healing as it can surely be an elusive achievement.  Then I'll touch on the issue of personal growth.
After a lot of trial and error at first, I came to learn that affair recovery takes two forms: there is personal recovery (healing) from the emotional impact of the experience—and then there's rebuilding the marriage. These are two completely different kinds of recovery, and they can be applicable whether you are a betrayed spouse or a wayward spouse.
Some people who remain in the marriage heal very nicely and manage to overcome the damage along with re-committing to the relationship. But many others who stay married have a terrible time and may never recover emotionally. They spend the rest of their lives bitter, hurt and resentful, and the relationship is forever strained and distant at best.
The same is true for those who leave the relationship. Some make a good recovery and go on to form a more satisfying relationship with someone else. Yet some never recover, carrying the emotional burden with them into whatever relationships they have in the future—or perhaps even avoiding any future involvement in relationships altogether.
Obtaining personal recovery – healing – in part involves educating yourself as much as possible about the dynamics of affairs in general.  This can help to make the experience somewhat less personal – even though infidelity is an extremely personal issue.
The late author Peggy Vaughan ("The Monogamy Myth") states that personal recovery or "healing" involves…
Accepting the fact that it happened
Understanding the complex reasons for affairs (not just "personal failure")
Deliberately focusing on dealing with it and talking openly about what happened
Allowing time to heal
Believing it's possible to recover
By learning as much as you can about affairs, it helps you to gain enough perspective so that you might be able to have a more rational understanding of the experience to counteract the strong emotional reactions that can dominate your life.
By actively focusing on the subject you can take control of it instead of it controlling you.  Yet even if you can accomplish that, there is often a problem with applying everything that you've learned to your own situation so that you can indeed fully heal.
As many of you know (and have personally experienced yourselves), I was a research fanatic after discovery of the affair.  My life revolved around finding out anything and everything I could on the subject of infidelity.  With this new-found knowledge – and after lots of time and lots of mistakes – I was able to transform my irrational fears and misunderstandings about Doug's affair into something more tolerable and manageable.
It helped me to see the affair for what it really was and allowed me a somewhat safer path towards personal recovery.
Personal Growth after Infidelity

Doug and I have certainly grown quite a bit mentally, spiritually and physically since this all started and yet there is always room for more growth.   
This didn't just happen.  We worked at it purposefully and diligently, both as individuals and as a couple to make it happen.  We knew that we had to do something or it was a real possibility that we wouldn't make it.
It's a shame that it took infidelity to really motivate us to do something drastic but there are reasons rooted in psychological research that support why this may have occurred.
According to Melanie Greenberg, Ph.D., a clinical and health psychologist…
Research shows that many people report psychological growth and positive psychological changes resulting from highly stressful events. This growth does not "undo" the negative effects, but may co-exist with them, or may be the result of therapeutic or spiritual work.
Research on posttraumatic growth has also shown that the experience of trauma (like an affair) may lead people into new activities, lifestyles, and/or relationships that make life more meaningful, rich, and satisfying. These activities open people to new networks or enhance their skills in ways that help them feel stronger, more whole, and more connected. They may find a sense of flow – feeling both engaged and challenged as they channel their pain into meaningful creative work.
Another thing that became apparent from my own journey is I have learned just how strong I really am. In fact, up until this, I had no idea how strong I really was, or could be.  I know for a fact that many of you have come to realize this in your own self as well.
Thus, facing our traumas can help us learn how strong we are and what we can bear. We are often surprised by our ability to tolerate difficult memories and emotions when we feel motivated by a personally important goal.
Reaching for Growth in the Face of Adverse Events
If you have experienced a traumatic event, Dr. Greenberg suggests that it may help to:
Think about the personal strength that you showed to survive these events. Even if you made some mistakes or did some things you regret, you did what you had to do to survive and that is something to be proud of.
Think about the things that you have put in your life currently that make it meaningful, be it relationships, your work, your faith, or taking care of your family. Try to find everyday happiness in the life you have now.
Think about what you have learned from going through these difficulties, and about how you might use this knowledge to help yourself and other people or create something of personal or societal value.
Know that growth and hope can coexist with grief and that there will be ups and downs. Learn to anticipate and manage these. Be gentle with yourself on days when it is just too difficult to see the positive.
Now you know the reasons for the colors we chose for the new site design.  We hope that you like our new look and now every time you come to our site and see the blue and green you can be thinking healing and growth.  Perhaps this will work like subliminal advertising and you will subconsciously push yourself more towards personal recovery and growth.
LINESPACE