After discovering your partner's affair, typically the first issue is simply dealing with the physical and emotional reactions and then facing the reality that the affair happened.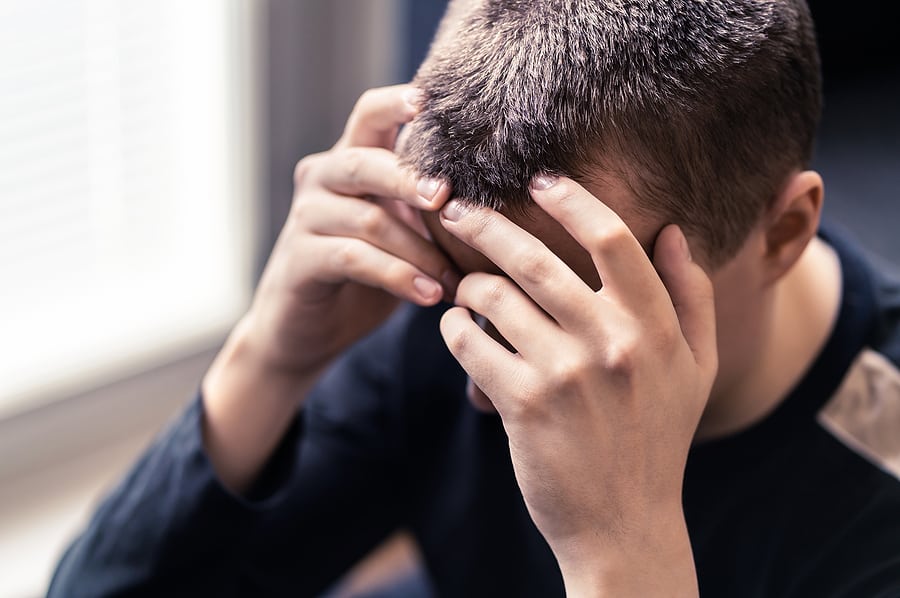 By Linda & Doug
Most people who discover their partner has had an affair go through similar reactions and stages. The intensity of the feelings and the timing of the stages vary a great deal from person to person.  Typically, during the period immediately following the discovery of your partner's affair, your biggest challenge may be simply surviving the emotional shock.
So, the first issue is simply dealing with the physical and emotional reactions and then facing the reality that the affair happened.
This article is taken from a short guide by author Peggy Vaughan (The Monogamy Myth) called, Recovering From Affairs – A Handbook for Couples.  The guide was offered as a free download on Peggy's site, which for some reason we were not able to access any longer.  (Peggy passed away a few years ago and we suspect that may be the reason).
Luckily, one of the small group members shared it recently, so you can download the guide here:  https://www.emotionalaffair.org/wp-content/uploads/2022/02/Recovering-From-Affairs-Peggy-Vaughan.pdf  Anyways, this excerpt focuses on the aspect of facing the reality that the affair happened.
Facing the Reality That the Affair Happened
Dealing with extramarital affairs is a life-altering experience. It's more than just dealing with the affairs themselves (as if that weren't enough). It's dealing with the fact that nothing is the way you thought it was. Your dreams of the "perfect marriage," however unrealistic, have been shattered. In essence, your world has been turned upside down and you must begin to make sense of this new world. Your innocence is gone and you need to face this new reality and learn how to cope with it.
Stages of dealing with affairs:
There are stages that most people go through when experiencing the loss of something that is very important to their sense of themselves and their place in the world. The stages used to describe the process of dealing with death and dying apply to these "little deaths" as well, involving any significant loss.
These phases (that apply to dealing with affairs) are:
Shock — the disruption of the world as you know it. Whether or not you suspected the affair before finding out about it, there's the shock of actually knowing "for sure."
Holding on — the attempt to maintain the old situation, the not letting go. This can take the form of denial or simply an unwillingness to deal with this significant change in your life. You may feel in limbo—unable to go back but unwilling to move forward.
Acknowledgment — giving up, yielding to what is. Only when you reach this point can you even begin to deal with the situation. At this point your thinking becomes possible, allowing you to get out from under being totally ruled by your emotions.
Adaptation and change — establishing a new world and a sense of worth. This is the true "recovery" period. So you can see that recovery does not begin right away. The first steps must be gotten through before recovery can be undertaken. The key is to get to this point of beginning the recovery as soon as possible.
Personal Issues While Working Through These Stages
Dealing with regrets and a sense of loss
Dealing with guilt and the fear of failure
Dealing with feelings of hurt or anger
Coming to grips with who you are and what you want
Finding the time and energy to deal with these issues while continuing to deal with regular life issues (jobs, kids, etc.).
As you can see, even if you're willing to deal with what has happened and eager to take steps to recover from it, there's a long-term legacy to an event of this significance in your life. And it calls for a long-term effort.
Long-term Efforts Necessary to Recovery
Accept the fact that it happened. This doesn't mean "liking" it; it just means giving up focusing on "if only" and dealing with "what is."
Work to understand what happened in terms of the societal factors that contributed to it—in order to overcome the idea that it's only due to personal failure.
Talk about what happened—not just for the sake of talking, but in order to move the process along—since hiding it reinforces the feelings of shame.
Deliberately focus on dealing with it.
Believe it's possible to recover.
Allow time to heal. Time alone won't bring recovery, but it does require time and patience to work through this experience.
Marriage Crisis Management – The Ultimate Guide to Surviving the First Few Weeks After D-day
The importance of this last point—time and patience—can't be overstated. There are no shortcuts; the only way through this situation is to face it head on and deal with it. Even then, it will be difficult for everyone. Certainly, no one (either the one who had an affair or their partner) wants to drag this out; it's so painful and uncomfortable that everybody wants it to be over quickly, but it just doesn't work that way.
The way through the emotional turmoil of affairs is through— not over or around. The process of healing and growth is not the steady, smooth progression we would like it to be. It's more often a series of ups and downs, dramatic improvements and depressing backslides, progressions and regressions—a moving back and forth between periods of clear thinking and emotional confusion—with an occasional plateau thrown in.
By knowing in advance that this is the normal progression of recovery, you can avoid being so depressed or devastated when these inevitable setbacks take place. The moral is, persistence will pay off. Allow for down periods, and view each one as a fork in the road. One path leads to further decline, the other to continued change for the better.
This article is geared towards those folks who may have discovered their partner's affair somewhat recently.  Please comment on your experiences with respect to facing the reality that the affair happened.  It would also be nice for those who are further along to share their experiences and/or advice.  Thanks!