Even though I am 17 years out from D-Day, I still suffer from post affair triggers – and when they come, they are powerful.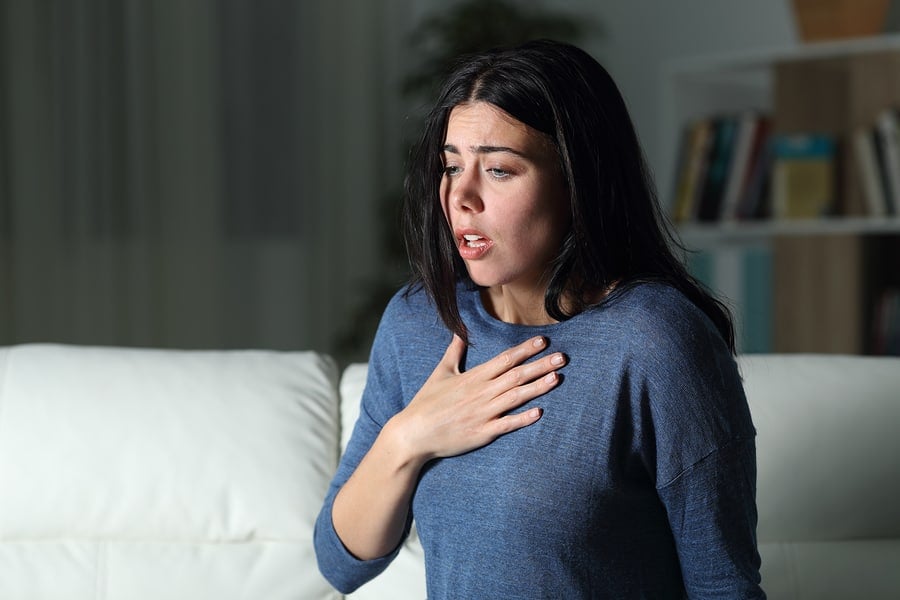 By Sarah P.
Some might wonder why I am not able to help myself get over post affair triggers since I have graduate credentials in psychology as well as an army of certifications. One might think if anyone is equipped with the tools to help myself, it would be me.
Now, on a purely intellectual level, I feel I have every tool I need and more.
But, here is the problem. When someone has suffered from PTSD due to an affair, feelings brought on by PTSD live in the deepest and oldest part of our brain. This part of our brain is not capable of reasoning; it is built for one's survival.
I like the way Web MD explains PTSD and triggers:
"When faced with danger, your body gets ready to fight, flee, or freeze. Your heart beats faster. Your senses go on high alert. Your brain stops some of its normal functions to deal with the threat. This includes your short-term memory.
With PTSD, your brain doesn't process the trauma the right way. It doesn't file the memory of the event as being in the past. The result: You feel stressed and frightened even when you know you're safe.
The brain attaches details, like sights or smells, to that memory. These become triggers. They act like buttons that turn on your body's alarm system. When one of them is pushed, your brain switches to danger mode. This may cause you to become frightened and your heart to start racing. The sights, sounds, and feelings of the trauma may come rushing back. This is called a flashback.
Anything that reminds you of what happened right before or during a trauma is a potential trigger. They're usually tied to your senses. You may see, feel, smell, touch, or taste something that brings on your symptoms. While triggers themselves are usually harmless, they cause your body to react as if you're in danger."
Here is one of the most important points from the paragraph above: even if the danger is passed, your brain does not register it as a past event. If you are faced with something that reminds you of the traumatic event, a trigger, your brain experiences the stressful event in the now, as if it were actually occurring.
Because this part of the brain – where PTSD lives –  doesn't keep track of time or logic, you can be thrown back into the event, by a trigger, and you will experience it as if it were happening now. Your body might start shaking, your pulse will speed up, and your body will mobilize all of its resources to fight the danger it feels.
You are left with a body that is full of adrenaline and cortisol and ready to fight, but there is nothing concrete to fight, such as a lion who is trying to snatch your toddler.
The oldest part of the brain is not sophisticated enough to understand the difference between a trigger and an actual event. To the oldest part of the brain, it is all the same. 
What Does Betrayal From Infidelity Have To Do With Posttraumatic Stress Syndrome?
My Recent Post Affair Trigger
I was triggered recently and severely as I listened to someone speak of the type of woman who destroyed my life years ago. The dynamic I was listening to sent me off a cliff. I started shaking uncontrollably.  Here is what is interesting: I did NOT get back into a relationship with my ex and he ended up marrying the other woman.
I am married to someone else and I have children with my husband. Yet, hearing about a woman – from a third party – which was so similar to the one who destroyed my life, sent me over the edge. It took me completely and unexpectedly off guard. I thought I was over being triggered by women like the one who destroyed my life. I was very wrong. It has taught me the hard lesson that time does not always heal. One day I will need to find a way to stop being triggered by this type of woman. Betrayal runs so deep.
When I Was Someone Else's Trigger
Apparently, I have an evil twin who lives in Alaska. When I worked in the corporate world years ago, I was assigned to train a new hire named Joanne.* From the moment I met Joanne, she looked at me as if she despised me.
So, I tried hard to make in-roads with Joanne.  I bought her coffee, I made sure she had all the information she needed to be set up for success, and I treated her kindly. I could not break the icy exterior.
Then, one day Joanne came to my office and apologized to me. She had heard the news about how my ex had been poached and how I lost my house. My ex and I worked at the same company and so the news made its way through the entire company.
Joanne told me that she had intentionally treated me in what she called an "unchristian way." I told her it was okay; I don't hold grudges. But, she felt impelled to tell me WHY she treated me so badly.
When she lived in Alaska, she had married her high school sweetheart. She joined his family's business and they had a lovely home overlooking the water in Anchorage.
Little did she know that one of the female employees at the family business was in the process of poaching Joanne's husband and she was doing it under Joanne's nose.
Joanne came home one day to find her husband and the other woman in bed. Her husband asked for a divorce because he preferred the other woman.
Joanne left with the clothes on her back and moved to the West Coast and started a job where I worked. Here is what I did not know until much later: the other woman who destroyed Joanne's wife looked so much like me that it was uncanny.
Joanne later confessed that when she saw me in the halls, she would have to run to the restroom and get through a full blown panic attack. She said sitting next to me was torture because it caused her stomach to hurt and her legs to shake.
At the time, I had no idea why Joanne was so shut down.
It was only after Joanne found out about my betrayal that I knew.
After she found out what happened to me, she realized I was just like her and had suffered the same great loss. She understood I was the good girl, even if I unfortunately looked like the woman who stole her husband.
After we became good friends, I was able to help Joanne find someone new and repair her self-esteem. I told Joanne that in all honesty, that between the two of us, she was FAR more attractive than I could ever hope to be. This was objectively true and goes with the concept of "affair-ing down."
However, Joanne had internalized the message that the other woman must have been prettier than her since Joanne was left for the other woman. This was a false assumption on Joanne's part, but it still caused Joanne to feel great shame and it caused Joanne to shiver and shake when she saw me in the halls.
Because I happened to look like the OW, I was unknowingly triggering her. Joanne became blind to her own beauty and blind to all the awesome qualities she had to offer a man.
Joanne said I became an essential part of her healing because I looked like the OW, but on the inside, I was just like Joanne. I had experienced the same heartbreak as Joanne, I had the same religious beliefs as Joanne, and I had unshakable integrity. Joanne and I were completely alike on the inside and had both been victims of spouse poachers and poisoned by the idea that the OW must have been prettier.
I was able to help Joanne "rewrite" the tape in her mind so that when she came across women who looked like me, she could draw on the fact that her ex-husband did not leave her due to her appearance. Her husband left her because he was a cowardly cheater, not because of something Joanne did and not because of how Joanne looked. I was overjoyed when Joanne later found her true soulmate and got married. They have been married for 16 years.
What's the Post Affair Triggers Anti-dote?
Thankfully, there is an anti-dote and it involves the concept of neuroplasticity.
Let's imagine that the human brain is like a vinyl record. As we have experiences, metaphorical grooves are cut into the record and mental maps are formed this way. Like a record, our brain metaphorically plays the same set of songs over and over again.
However, we can challenge these mental maps that we have formed by staying in the now and consciously bringing our brain into the present moment.
When we do this, it is like metaphorically sanding down a vinyl record and then cutting in new grooves so that our brain plays a different set of songs.
Neuroplasticity allows our brains to over-ride old neural networks and create new ones when we use focused intention. The key though is using focused intention while we tell our brain a new story.
Since our brains are highly adaptable, we have the opportunity to inform our brains that something new is going on. If we do this enough times, our brain will have a reality that actually reflects what is going on in the here and now.
The video below is with Shaun Lotter, MA, LPC as he shares his thoughts on how to better navigate the post affair triggers.
Summary
Do not let anyone undermine you if you experience post affair triggers. Do not feel ashamed if you are triggered by the same things after chronological years have passed. Until the root of the trigger is addressed and the brain is given time to understand that it has a new reality, triggers will persist.
Finally, do not lose hope just because you experience triggers. They are a normal part of PTSD and many affairs cause PTSD in the betrayed spouse. PTSD and its accompanying triggers can be worked through when guided by a therapist who is skilled at treating PTSD related to infidelity.
If you struggle with post affair triggers and PTSD related to infidelity, do not hesitate to reach out to me and inquire about my mentoring services. I have had to face down my own triggers over the years and I know that time does not always heal. Retraining the brain and making your brain aware of its new reality is the key.
 Sources:
https://www.webmd.com/mental-health/what-are-ptsd-triggers#1
*Originally published on 4/21/2020 and updated on 3/8/22.