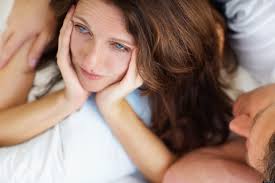 The recent comments about why we tolerate certain behaviors made me think more about why I tolerated so many things following the revelation of Doug's emotional affair.
At the time I really didn't think that I was tolerating his behavior.   I was too emotionally distraught to think about that and I really just believed I was doing everything I could to save our marriage.
Now when I look back, I know that I compromised my self-esteem and my beliefs to do what I could to stop Doug's emotional affair, but it wasn't anything I really thought about or planned to do.  It just snowballed much like Doug's affair did.
I believe I tolerated so much of his behavior because his behavior was so uncharacteristic of his true self. I was dumbfounded on how to handle this different person who was in front of me.
Therapist Jeff Murrah has stated that when a person is in the affair fog they are physically the same, but everything else about them has changed.  All of this is confusing to the betrayed spouse and often causes us to believe that we have totally lost our minds, which in turn causes us to put up with and do things we never would have thought about before.
I was so confused about how Doug was acting and what he was telling me that I really began to doubt everything about my life. Before the emotional affair I considered myself to be a very logical, intuitive person.  But when Doug was in the affair fog I starting believing everything he told me.
In my gut it didn't make sense, but I had always trusted Doug's opinion, so his conviction swayed me to believe things I knew were over exaggerated.  When in this situation, and believing I was at fault for the affair, I tolerated much more than I should have.
I also tolerated his behavior because there was always hope that the man I knew before his emotional affair would come back to me. Therefore, I displayed patience and perseverance while waiting for that day to come.
Amazingly, some days he would appear to be his old devoted self – attentive to me and willing to work on our marriage.  But then a couple of days later he would disappear back into the fog, being critical, withdrawn and uncaring. I would be left wondering what I did wrong.
It was part of the roller-coaster ride; a ride that I would tolerate hoping that if I did something differently or changed something about myself, the old Doug would reappear again and be interested in me.
I believe that the hope that our spouses would emerge from the trance they are in during and after the emotional affair forces us to tolerate their behavior. I guess knowing that this wasn't the person who we married, and that they had drastically changed, gives us the strength to overcome everything and that with our help we can bring them back.