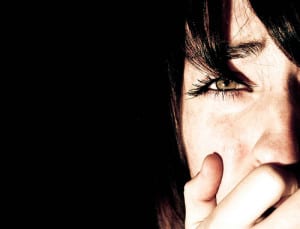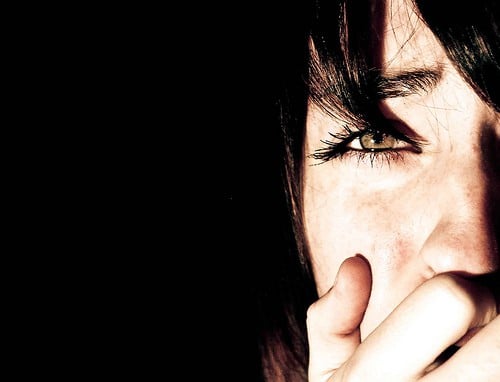 by Sarah P.
Note:  This is the first installment of a two-part series where Sarah P. will address the leverage one has when their spouse won't leave their affair partner.  This week she addresses when the husband won't end the affair and next week she'll dig into when the wife won't leave her affair partner.
It's one of the worst feelings in the world: feeling you lost control of your marriage and have possibly lost your husband for good. Your husband was selfish enough to have an affair and yet you feel like you don't have a say in what happens next. Or perhaps what hurts the most is the feeling that you are not enough.
But, here is the thing—feeling like you are not enough and actually not being enough are two very distinct things. Unfortunately, feelings are powerful and they can make or break you because they inform your perception of yourself.  This will influence how you carry yourself and even how you make decisions.
After your husband has had an affair, one of the biggest feelings (lies) you will have to overcome is that you were not enough. Otherwise, how could he have done what he did?
He did what he did for many reasons, but mostly because he was selfish and did not have enough integrity to stop himself. He is a flawed person who did not think of the harm he would be doing to his family.
But, regardless of his actions, you still have power – and a lot of it. You have more leverage than you could ever imagine and you can use your inherent position of power to get him to think twice about the other woman.
Understanding Your Power
You might ask yourself what kind of power you have when he won't give up his affair partner.  The power that you have has to do with the nature of a man's feelings when he has an affair. When men have affairs, here is what you need to know about how they feel about you:
When a man has an affair, usually, his love for his wife is not diminished.
When he has an affair, usually he does not want to give up his marriage.
A man can have an affair that is purely sexual and he can separate it entirely from his life as a husband and father. (1)
A man's greatest fear is that his wife will have a sexual affair with another man. (Yes, this is a great paradox and a double standard. But, feelings are not logical).
A man has conflicting feelings for his mistress. On one hand, he is in lust and carried away by the heady cocktail of drugs the brain produces. (I call it "lust dumb"). On the other hand, he has a nagging feeling that he might have done the wrong thing and that the other woman isn't so great.
A part of him knows the relationship with the other woman can go nowhere because she is inherently untrustworthy.
Ninety percent of men choose not to leave their wives for their mistresses. (Whether their wife leaves is a different matter).
A man can still be in what he considers a generally happy marriage while still having an affair.
Beauty is usually not a motivation for cheating since only 12% of cheaters think their mistress is more attractive than their wives. (2)
About 70% of men never believed themselves to be capable of cheating. (3)
All of the above points make no sense to most women. But, knowledge is power and knowing his perspective on all of this allows you to see exactly where you stand. When you know where you stand, you can easily see the leverage that you have in your marriage.
How You Can Proceed When Your Husband Won't End the Affair
The first thing you must do is to make sure that you do not carry yourself like a wounded warrior or like a woman who is second best. In fact, you should carry yourself as a woman who is the best because you did nothing wrong and you had the integrity to stay true to your marriage. Therefore, instead of walking around like you are afraid you are going to lose him, make him earn you back.
You can do this first by carrying yourself with confidence and by developing a full and meaningful life outside of your relationship. As Linda and Doug have mentioned several times over the years, self-care is vital.  Why not take up ballroom dancing without him, join a co-ed walking or jogging group, or go to the gym and get a personal trainer (perhaps a male one at that). Perhaps getting a haircut and color and updating your wardrobe with a couple of outfits that fit well and make you feel good about yourself. Why?
Are you doing this to get him back – to punish him?
No.
All of this might sound superficial to you at first. But, if you think about it, you will soon realize that all of these things serve to build your confidence both inside and out.
When you take time for yourself, you are saying to yourself that you are worth it and others will take note. You will naturally carry yourself like someone who matters and who deserves to take up the space around you.
Naturally, your husband will wonder what's going on and start to think more about you and less about the other woman. After he sees a change, he may begin to fear that he will lose you. This is a big deal since he never stopped loving you and his intent was never to lose you.
Finally, if he still doesn't budge, it may be time to coolly and confidently ask him to leave. As you ask him to leave, you may remind him that he chose to pursue certain endeavors that are destructive to your marriage. Then, simply tell him he needs to start packing.
You might be thinking that everything I have said to this point is hogwash, too harsh, or un-Christian. But, I beg to differ since I attained this perspective after reading a book by Dr. James Dobson of Focus On the Family. The book is called Love Must Be Tough: New Hope for Marriages in Crisis and it provides advice that sounds 100% counter-intuitive to most of us. (4)
Dr. Dobson openly admits that many men will have their cake and eat it too if they are allowed to do so. He says that the most powerful thing that a woman can do is to ask her husband to leave and to stand by that decision.
There will be no going back and forth, no crying, no listening to his manipulation and protestations of love. You do not have time for that and you will simply make sure he leaves. If he does not wish to do that, ask a male family member to come over and help him pack.
This is not the time to worry about his feelings, because he did not worry about how his actions would impact you or your children. (If the children ask, tell them that you two have some things to think about and the thinking is better done separately).
If you are a Christian, I urge you to ignore your pastor or friends who tell you that a Christian woman stands by her man. If you are not convinced by what I say, you must read the book by Dr. Dobson, who is an authority on Christianity, to get the whole Christian perspective.
You must understand that when your husband has an affair, the last thing you want to do is to "give him grace." I need you as a woman to put on your sassy pants and refuse to take it.
What purpose does any of this serve if he moves out—doesn't that get you further away from your goal?
No again.
When he is asked to move out, a major shift in his thinking will occur. He will look at the other woman and blame her for what happened. He will start to look at her in a critical light and wonder if she was worth it. He will pull away from her.
When he starts being less attentive to the other woman, her nasty side will likely rear its ugly head. The other woman will begin to act clingy, become demanding, and require more of him. She will give him ultimatums and order him to make choices he doesn't want to make.
Suddenly, it's not so fun anymore because real life hits him smack in the face. He will be ripped right off Fantasy Island only to be thrown into Fatal Attraction as the other woman stares him down with angry, bloodshot eyes. At that point, it will sure stink to be him.
You see, being a woman of integrity also means standing for principle and doing what is right. Both common moral codes as well as the Ten Commandments forbid adultery. If he will not give up the other woman, then refuse to be an enabler to adultery by allowing him to continue to live at home. But, forcing him to move out is also the very thing that will bring him back.
Even though it might seem frightening, please know that you have always been the one in the right and standing up in this way to his adultery could be the best thing that can happen to your marriage.
A final word: if this article makes sense to you, please order a copy of Dr. Dobson's book because it contains all of the reasoning behind why it's best to take a stand. But, it also provides the details of how to correctly pursue this course of action. My articles can only scratch the surface of topics and get you thinking in the right direction. But, always consult a professional before proceeding with life-changing events.
Many blessings to you and always remember that you are not alone on your journey and there is relief in sight. 
Please share your own experiences and/or comments below.  Thanks!
Here's the link to the second article in this two-part series.
Sources
Berman, Laura, PhD. "Cheating 101: Nine Surprising Facts about Infidelity." Everyday Health. 2014. Updated January 24, 2013. Accessed: June 17, 2014. 
Landers, Elizabeth and Vicky Mainzer. 2005. The Script: The 100% Absolutely Predictable Things Men Do When They Cheat. New York, NY: Hyperion. 
Haltzman, Scott, M.D. 2013. The Secrets of Surviving Infidelity. Baltimore, MD: Johns Hopkins University Press.
Dobson, J. C., PhD. (1986). Love Must Be Tough: New Hope for Marriages in Crisis. Word Publishing. (Note: This is the original mass-market paperback. Updated versions are available on Kindle).