Fear, shame and disconnection after infidelity causing communication issues.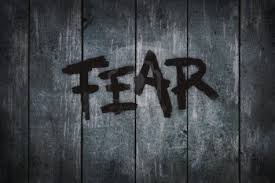 By Linda
The following quote is from the book "How to Improve Your Marriage Without Talking About It" by Patricia Love, Ed.D., and Steven Stosny, Ph.D. and I thought that it was very relevant to affair recovery and the situation that Doug and I shared Saturday morning.

"Marlene and Mark arrived at their chronic state of disconnection without either of them doing anything wrong.  Marlene never grasped that Mark, like most men, has a heightened sensitivity to feeling shame and inadequacy (how could she?  His impulse when he feels shame is to hide, so he can't tell her about it.  Instead he disguises it with annoyance, impatience or even anger.)  She does not understand that each time she tries to make improvements in their relationship, the overriding message Mark hears is that he is not meeting her expectations-he's failing her-which sends him into the pain of his own inadequacy.  While he is trying to ward off feeling like a failure, Mark is no longer sensitive to Marlene's fear of being isolated and shut out."
Doug and I have been very busy lately.  We both have been overwhelmed with work and our daughters' extracurricular activities.  Therefore, we have not been connecting lately the way we had been since his emotional affair and it was making me very uneasy.  The red flag was going up and I felt the need to address the situation.
I began by telling Doug that we needed to talk and asked him when would be a good time.  I was trying to ease into the conversation in order to avoid "overstimulation."  According to the book, overstimulation occurs when a man is approached by a woman wanting to talk about the relationship.
"Talking about the relationship, which is guaranteed to remind him of his inadequacy, is the last method he would use for comfort, he would rather sleep on a bed of nails. This is why he goes into a fight-or flight response to ease his distress."
Surprisingly, Doug did not choose this tactic and instead he asked me what was on my mind.   So I proceeded to tell him that I was missing something in our relationship.  I was feeling that some of my needs were not being met.   According to the authors, I was feeling fear.
I was afraid that the distance in our relationship was caused by (a) Doug reconnecting with Tanya, or (b) he isn't in love with me anymore, or (c) he has found someone else and wants to leave.  Obviously I felt fear before Doug's emotional affair, but after the affair it seems the intensity and reason for my fear is often over the top.
Well it didn't take long for Doug to go right back into "shame" mode and mask his feelings by becoming frustrated.  This sent me into the terrifying emotional mode where I began crying and emotionally shut down.  We hit a major roadblock.
Basically we had repeated every communication mistake that we had worked so hard to repair.  Our conversation did the opposite of what I was trying to accomplish and that was to be more connected to Doug and feel less fear.
Luckily, we both pulled back, calmed down and began to really discuss how we were feeling.  I know Doug was frustrated and he wanted me to tell him what he needed to do to make me feel better. (Thinking that it was his fault and that he needed to fix this in order for himself to feel better.)  And as we began to discuss the situation, I realized what I needed from him – I needed to feel needed.
I know it sounds crazy, but ever since Doug's emotional affair I have tried very hard to be his friend and his playmate, but I have lost my role of being the stable one, the go-to person, the one he calls when something is bothering him.
I feel that through this affair recovery Doug has been put in the position to be the strong one, the one who cannot show any weakness because he has to help me recover.  He feels he cannot display his vulnerability or negative feelings because then I may not think he is capable of taking care of me and fix this mess.
I want to go back to the way it used to be – an equal partnership where both of us take care of each other when we need it and where both of us share when we are afraid or unhappy.
I feel that if we had not been aware of the concept in the book of fear and shame, our conversation would not have evolved into a successful one.  We were fortunate that we were able to put aside our ineffective tactics to avoid these feelings and truly discuss what was happening in our relationship.