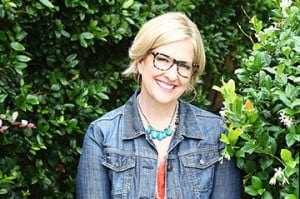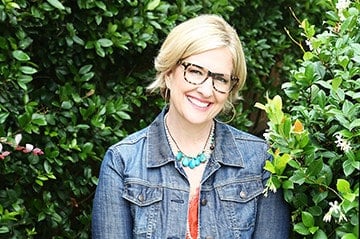 School started back up a couple of weeks ago and I've been running around all crazy-like ever since.  I made the decision at the end of last year to move to a different grade level, so now I'm teaching first graders again – after about 20 years of teaching third graders.
To say this has been a total adjustment is an understatement.  And I'm feeling old, tired and overwhelmed. 
I needed a bit of inspiration and motivation to keep me going and one of my favorite persons to provide this for me is Brené Brown.  I just love her work!
So the other day as I was picking up a pile of children's books at the library, I also picked up a copy of "Rising Strong."  In general, it's a book meant to help us with the process of "regaining our footing in the midst of struggle…"
In the book she says that the Rising Strong process has the goal "to rise from our falls, overcome our mistakes , and face hurt in a way that brings more wisdom and wholeheartedness into our lives."
Her process includes 3 elements:
The Reckoning.  Recognize emotion, and get curious about our feelings and how they connect with the way we think and behave.
The Rumble.  Get honest about the stories we're making up about our struggle, then challenge these confabulations and assumptions to determine what's truth, what's self-protection, and what needs to change if we want to lead more wholehearted lives.
The Revolution.  Write a new ending to our story based on the key learnings from our rumble and use this new, braver story to change how we engage with the world and to ultimately transform the way we live, love, parent and lead.
The book's focus is certainly not on infidelity (though it is a mountain of a struggle, for sure), but there was one section that dealt with forgiveness (something she has never really written about previously) that I wanted to share. 
So here are a couple excerpts from the book that I felt were quite worthwhile:
Rumbling with Forgiveness
I was at church listening to Joe talk about forgiveness.  He was sharing his experience of counseling a couple who were on the brink of divorce after the woman discovered that her husband was having an affair.  They were both devastated by the potential end of their marriage, but she couldn't forgive him for betraying her, and he couldn't seem to forgive himself, either.  Joe looked up and said, "In order for forgiveness to happen, something has to die.  If you make a choice to forgive, you have to face the pain.  You simply have to hurt."
I instantly buried my head in my hands.  It was if someone had finally put the right sequence of numbers into a giant combination lock that I had been carrying around for years.  The tumblers started turning and falling into place.  Everything was clicking.  That was the piece that was missing.  Forgiveness is so difficult because it involves death and grief.  I had been looking for patterns in people extending generosity and love, but not in people feeling grief.  At that moment it struck me:  Given the dark fears we feel when we experience loss, nothing is more generous and loving than the willingness to embrace grief in order to forgive.  To be forgiven is to be loved.
The death or ending that forgiveness necessitates comes in many shapes and forms.  We may need to bury our expectations or dreams.  We may need to relinquish the power that comes with "being right" or put to rest the idea that we can do what's in our hearts and still retain the support or approval of others.  Joe explained, "Whatever it is, it all has to go.  It isn't good enough to box it up and set it aside.  It has to die.  It has to be grieved.  That is a high price indeed.  Sometimes it's just too much."
She goes on to quote Archbishop Desmond Tutu…
To forgive is not just to be altruistic.  It is the best form if self-interest.  It is also a process that does not exclude hatred and anger.  These emotions are all part of being human.  You should never hate yourself for hating others who do terrible things:  The depth of your love is shown by the extent of your anger.

However, when I talk of forgiveness, I mean the belief that you can come out the other side a better person.  A better person than one being consumed by anger and hatred.  Remaining in that state locks you in a state of victimhood, making you almost dependent on the perpetrator.  If you can find it in yourself to forgive, then you are no longer chained to the perpetrator.  You can move on, and you can even help the perpetrator to become a better person, too."
So, forgiveness is not forgetting or walking away from accountability or condoning a hurtful act; it's the process of taking back and healing our lives so we can truly live.  What the Tutus found in their work on forgiveness validates not just the importance of naming our experiences and owning our stories but also how rumbling with a process can lead to clarity, wisdom and self-love.  So often we want easy and quick answers to complex struggles.  We question our own bravery, and in the face of fear, we back down too early.
I've never met anyone – personally or professionally – who didn't have to rumble with forgiveness.  That includes self-forgiveness too.  Within families and in other close relationships, we love each other and we hurt each other. The question becomes, What has to end or die so we can experience a rebirth in our relationships?
Here's the promotional trailer for "Rising Strong" which I thought was pretty energizing. (Click on the graphic)
Thoughts?  Experiences?  Comments?  Please leave them below.  Thanks!