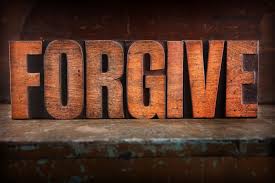 Forgiving infidelity is a another difficult part of the affair recovery process.  In the book "How Can I Forgive You?" by Janis Abrahms Spring, Ph.D. the author describes four different approaches to forgiveness:  Cheap Forgiveness, Refusing to Forgive, Acceptance and Genuine Forgiveness.  While the second two are more flexible in nature, according to the author, the first two are dysfunctional.
Here is a brief summary of each approach:
Cheap Forgiveness.  With this type of forgiveness, the offender ignores your pain and does not come to terms with the injury that he has caused, nor does he participate in the healing process at all.  The injured person does not come to terms with the injury either and is so frightened of his anger or rejection and so desperate to save the relationship that she is willing to do anything – even forgiving him.
But this forgiveness is undeserved, superficial and premature.  It is a forgiveness that is offered before there has been any processing of the impact of the violation or thought as to what might lie ahead in the relationship.
Refusing to Forgive.  Not forgiving infidelity makes you feel powerful and in control, but it is a reactive response to the violation that often leaves one stewing in hostility and resentment.  Spring says a person may choose not to forgive for three basic reasons, (1) when you want to punish an unremorseful offender; (2) when you associate forgiveness with reconciliation or compassion, neither of which you are prepared to offer; and (3) when you use retaliatory rage to protest a violation and see anything that resembles reconciliation as a sign of weakness.
The injured person does not come to terms with the injury, the offender does not participate in the healing process and there typically is no reconciliation that results.
Acceptance.  This approach is a responsible, authentic response to an injury when the offender cannot or will not participate in the healing process.  The offender is either unwilling or unable to make good.  Acceptance is more a program of self-care.  Spring says that it is a healing gift to yourself, accomplished by yourself, for yourself and asks nothing of the offender.  Basically it is an approach that offers you choices.
You can choose to discontinue the relationship with the offender or you can choose a partial and imperfect one.  You don't have to dwell on the injury, but you don't have to forget or minimize it either.  You can choose to be yourself in his presence and accept that he'll never change.  You can also give him a chance to right the wrong, do better and possibly earn Genuine Forgiveness.
Genuine Forgiveness.  Unlike the previous three approaches, this approach to forgiving infidelity requires that both parties participate in the healing process.   Spring says that there are three core features of this type of forgiveness:
1.  Genuine Forgiveness is a transaction – a shared venture between two people bound together by a violation.  It is not just a pardon granted by the injured person.
2.  It is conditional.  It must be earned.  Genuine forgiveness comes with a price that the offender must be willing to pay.  In exchange, the injured person agrees that the debt is settled.  As the offender works hard to earn the forgiveness with generous acts of repentance and restitution, the injured party works hard to let go of resentment and the need for retribution.  If either party fails to do the work that is required then there can be no genuine forgiveness.
3.  There is a transfer of vigilance.  If you are the betrayed spouse, at some point you probably became hyper-vigilant and put up barriers so that you will never be hurt or fooled again like this.  At times, you may have obsessed about the affair and all of the details.   At the same time, the cheater may want to deny, repress or minimize his actions.
With Genuine Forgiveness, Spring says that a "profound shift in preoccupation takes place."  The offender will demonstrate that he is fully aware of his transgression and intends never to repeat it.  As this happens, the injured person can start to become less preoccupied with the injury and begin to let it go.
Forgiving infidelity is much more satisfying and heartfelt when it is earned as it is with Genuine Forgiveness.   It is much more gratifying because it is adopted by both of you, not just one of you alone.
I'd be curious to know where you are at in your process for forgiving infidelity and what approach (described above) you have been practicing up to now.