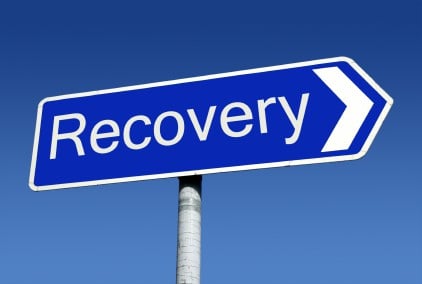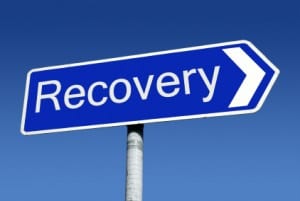 Some time last week was the fourth anniversary of our D-day and a fantastic thing happened…I forgot about it!  That may not sound like a big deal, but to me this was a major breakthrough in my infidelity healing. 
Now keep in mind that I usually remember everything and I knew the anniversary was coming up, but strangely this year I couldn't remember the exact date.  This was very unlike me because for the past three years I couldn't forget the date, along with every detail and every conversation.
Not so this year.  This year I had to actually try to remember when the date was, but ironically it kept escaping my mind. If you ask me today I still can't remember.  The more I made the attempt to focus on the date and the circumstances, the more my mind kept telling me to let it go.   Believe me, I tried to recount everything.  I tried to feel the pain again but something in my mind kept telling me let it go.  In many ways it seems like D-day was ions ago, yet occasionally it can still feel like it happened yesterday.
I felt that my experience was exactly what my therapist was telling me during my last session several weeks ago.  He said my mind is right on target.  I know and understand everything that I need to do to heal but my emotional self just needs to catch up.  I guess in this instance I allowed my brain to take over and tell my emotional self to go take a hike.
As an accomplished over thinker, I wondered why this year was different than the last three years.  I worried that possibly I had grown numb to my feelings.  Was there something wrong with my feelings for Doug?  I wondered why I had let it go and if that was the right thing to do. 
For three years it had been a security blanket.  I believed if I continued to remember everything then I would be safe from being hurt again.  It was imperative that I remembered that date and made sure that Doug didn't forget it either.
During one of our nightly walks last week, I casually mentioned to Doug that it was our D-day anniversary and that I was okay.  I also expressed my curiosity as to why I was doing so well this year. Then, I simply just said that I am over it.  The affair was so stupid and unnecessary that this year it was not worth my time or effort and I didn't want to dwell on it any longer.
I do still occasionally suffer from triggers, though far less often and when they occur they are far less damaging. Even though it feels great to not experience them like I used to, it's also a little scary.  Those triggers have been a part of me for the last four years, and as I mentioned before, they became my security blanket.
From my observations, most of you are far less removed from your D-day than we are from ours.  My motivation and sincere wish behind writing this brief post is to give you all some hope and perhaps some inspiration. 
Everything involved with healing from infidelity sucks – D-day anniversaries,  working at forgiveness, triggers, rebuilding trust, etc. etc., and it takes a long time and it takes a ton of work, but one step at a time, day-by-day you can make it through!