by Sara K.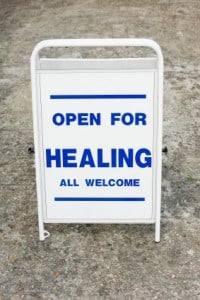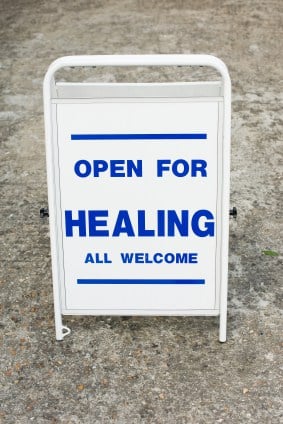 One of the worst parts of healing from infidelity is the feeling that you are alone. No one else can understand your pain. No one can know what to say to make it feel better. No one. In fact, on just this site alone, there are too many people who have been in your shoes.
The specifics may be different, but the hurt is still the same. There are signs and signals everywhere that will speak to you, helping you heal – if you let them.

I remember month six after my husband's infidelity I was driving through Starbucks and the sign outside said "Just Breathe."  At that moment, that was exactly what I needed to do. Later that morning Sara Bareilles' song King of Anything came on. It too, sang to me, "Who says, he's the King of Anything?" she sang. I felt suddenly empowered. Spiritual or not, the belief that someone else is out there feeling and emoting, just like you, feels less alone.
In a moment of New Normal, my husband and I decided to watch a movie at home. It felt strange and familiar at the same time as we snuggled on the couch. We focused on the movie, a love story, as we each inadvertently put ourselves in the character's shoes. I was the lovelorn woman trying to break through to my husband just one last time.
He was the one who always seemed to screw it all up, while trying to figure out how to put it back together. It seemed that every word they spoke was as if we had written that script. Of course, in the end – like all of us hopefuls wish for, there was a much-needed happy ending as they both realized how strong the love was with the need for change and compromise.

The psychology of advertising, music and movies are all the same – to touch on the emotions of the consumer, listener or viewer. The reason these signs, movies and songs speak to us is because they all contain raw feelings that so many can relate to. What woman has not cried during the Hallmark Card commercial? What man hasn't welled up during the last few minutes of the Sports movie? Who hasn't been affected deeply by a beautiful lyric?
Emotional Healing begins by paying attention to those parts of us that are speaking loudly. We notice signals because they are actually our own feelings and emotions speaking to us. Listen carefully and they will tell you exactly what you need.
Healing from infidelity – You are not alone
If we let the healing begin, it will really begin to pry loose of the anger. The rage, the disappointment and the intense emotional roller coaster takes its toll. Giving yourself permission to see the signs, hear the voices and realize that all too many marriages are in your same boat, allows for a feeling that you are most definitely not alone.
Statistics sadly point to more marriages dealing with pain, divorce and resentment than those living the happily ever after. We create fake reality in our minds that everyone else we know has it better, happier and all figured out. But, the truth is that as a nation we celebrate celebrities that can make it past the big 1 year mark.  We have a culture where people consider a 'starter marriage' and then the Real Thing.
You and your hurt are most definitely not alone. It's the strong, the dedicated and the true marriages that stand the test of those boundaries and come out not unscathed, but stronger for it. Some marriages sadly don't make it through. But, that doesn't mean you can't make it through. However healing begins, open yourself up to listening to the signs. They are guiding you in the direction you need to go for regaining trust in yourself, your relationships and your emotions.
One of my saving graces during my healing period was taking daily walks. I would walk for miles endlessly listening to my Ipod, trying desperately to make sense of things that just didn't seem to make sense. Then the signs would come. A song that touched me, a smiling face from another walker, a street sign with the words "You're going to make it." Yes, I was and so will you.
How did signs and signals speak to you? Did they help promote your healing from infidelity?
Here's a video of Sara Bareilles' song King of Anything:
httpv://www.youtube.com/watch?v=eR7-AUmiNcA