When healing from infidelity, the first way to help minimize the pain is to not try to get rid of it, but to acknowledge it.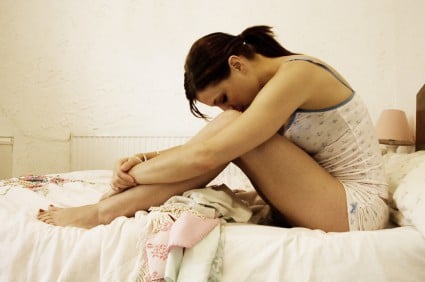 By Doug
Recently Linda and I had a morning that didn't start off too well.  She was talking to me about an issue that was mentioned in the comments that upset her with respect to my emotional affair. 
It was early in the morning, and I made the mistake of not thinking before I answered her, and made a comment that really upset her.  She ended up crying and then leaving for work in a huff.
Later that morning we spoke about the incident, and the gist of it was that even though we are doing better than we ever have in our married life, and that I'm doing pretty much all the right things to rebuild the trust (though sometimes I screw up)  and to make amends for my affair, there are still triggers that bring back thoughts and memories that cause Linda a tremendous amount of pain. 
I thought this might be a subject you all could relate to, so I wanted to address healing from infidelity and how to get over the hurt.
Healing From Infidelity and Getting Over the Hurt
How one gets over the hurt depends on the individual and the dynamics of the affair. One of the problems you may face is that you still don't understand why it happened, why your spouse did this. However, if you are open to forgiveness and you understand why it happened, you will probably move past the hurt sooner rather than later.
There is no easy way to get over something like this. You may never get over it, but you can learn to manage the pain and the huge sense of loss of that special part of your relationship.
Naturally, since we are going through this ourselves, I must call upon others who have more experience and knowledge in this arena.  So I went to our old friend, Dr. Huizenga, author of the book, "Break Free From the Affair."
Dr.Huizenga says:
"The first way to help minimize the pain is to not try to get rid of it, but to acknowledge it.  Acknowledge your pain. Know that it's there. Know that it's going to be there."  After all, part of your world just crashed down around you.  You're going to have pain and you're going to feel like something has been stolen from you.  And that's OK. It's normal."
He goes on to say…
"The second way to look at the pain is to know that your pain is telling you that you want something. Your pain is distress, which is saying to you, 'Something is extremely, extremely important to me that I don't have, and I want it.' So pain, in some ways, is an indicator of lack. Just pay attention to that, and ask yourself, 'What is my pain telling me in terms of that which I want most desperately, most dearly?'"
Other ways to manage the pain…
One way to help get rid of the hurt is to learn all that you can about infidelity and surround yourself with support.  Many of you come to this blog for those very reasons.  If you have not been involved with the folks that comment on this blog yet, you are missing a wealth of information and support from people that are going through the same thing as you.
Dr. Huizenga also had an idea that I thought was a good one:
"Get a timer. A kitchen timer will do, any simple timer, and set it for two minutes. And when you feel the pain most intently, get out a piece of paper and pencil and write down everything you're thinking and everything you're feeling. When the two minutes is up, put it aside. Say to yourself, OK, I've paid attention to my pain. Now, I have to go and do something else."
Another idea is to wholeheartedly throw yourself into something. If it is your job, you can advance your career while dealing with your issues. If it is a new hobby, you can learn a new skill or language while working through your pain.
If music is a hobby you enjoy, try putting on some soothing tunes to relax you and to slow the racing thoughts in your mind. Watching a mind-numbing but funny television show can also give your mind a chance to rest.
Pranayama, a breathing exercise, and yoga can also help you relax and clear your mind as you gain a stronger body. Meditation can also assist you in clearing your mind and living a happier life while strengthening and clearing your mind.
Of course, if all the other tactics fail, or if you are suffering from severe depression or thoughts of suicide, then you should seek professional help.  A professional can help you deal with your inner pain and help you manage it better.
Some good advice…
Recently, a person who is healing from infidelity wrote to us and has a pretty decent perspective on getting over the hurt:
"People will tell you to get counseling, do things you enjoy etc. I have done all of those and am on meds, but I still do not enjoy life and the things I once loved to do the way I used to. However, I think by still doing things I enjoy, I have managed to keep my sanity.
The best advice I can give, as I have the same questions you do is that you should sort out the whole situation and put it in perspective. Try to understand why it happened. Then you can try to pick up the pieces and begin the mending process 1 day at a time.
Know that your needs must come first now! Demand nothing less than the best, which is where my husband failed.  Just understand that you will never ever be the same again, but this does not have to be a bad thing. Try to be positive and take life on one moment at a time."
Please share your comments and/or experiences in the comment section below.  Thanks!