We received several emails from readers wanting my point of view on Linda's post from yesterday. Though none of the emails were specific on what they wanted me to comment on, I thought I'd share my feelings regarding the resentment issues.  Linda's post was the result of a rather lengthy, emotional discussion we had the night before regarding this issue.  It is an issue that we discuss frequently. Hopefully, I will satisfy the readers' curiosity.
I'm going to pick this up from the point where I ended the emotional affair with Tanya.  As Linda mentioned, I did harbor resentment towards her initially.  I guess it was lingering resentment from back before the affair even started. I was resentful for her basically putting me as low man on the totem poll and ignoring my most important needs.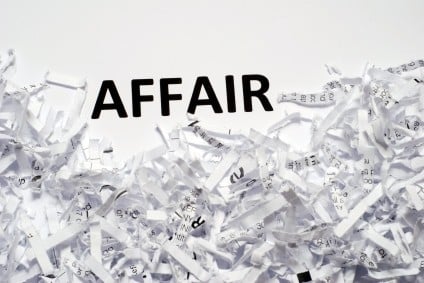 The resentment carried throughout the affair because (as I've learned since) the fire of resentment was being fanned by Tanya quite effectively.  This contributed to me basically being an asshole to Linda, which is something I severely regret now doing.  But naturally I was blind to this during the affair.  For the record though, I have never felt that Linda was not good enough, pretty enough or smart enough for me.  Quite the contrary actually. I was just pissed that she basically ignored me for quite awhile previously.
In the early stages of our recovering from infidelity, I became aware that was the root of how I was acting and feeling, and to be honest, I got over that resentment rather quickly.  I also realized that I was just as much, if not more to blame than Linda for the discontent in our marriage.
What lingered on and caused me not to come back to Linda quicker was skepticism (trust) about whether or not the improvements that were made in the way we were communicating, the affection she was displaying towards me and all the other wonderful things we were doing at the time would last.  And that they weren't just "staged" in order to keep me from continuing the affair.  I found it hard to believe at the time that she could change her feelings and actions on a dime like that.
At this point, to me that doesn't matter anymore either because by Linda doing what she did, and acting the way she did—by basically satisfying all of my most important needs, it transformed our troubled relationship into a good relationship, which ignited a spark between us that had been dormant for years. Tanya had become nothing more than a distant memory at that point.
It's been a learning experience
At the same time, I have learned a lot about myself, about relationships, marriage, and what it takes to keep a marriage strong.  I feel that I have made great strides towards improving my communication, my affection and ability to satisfy Linda's needs as well.  Though I admit I still need to continue to work on getting better at it. And to tell you the truth, even though Linda is concerned that some day I will run into Tanya and my feelings for her and everything else would start all over again, I feel quite positive that would not be the case.
You see, looking back after the affair from a now happily married person, knowing what I now know regarding the dynamics of affairs and why they occur, makes me realize that it was all an illusion and that it was a stupid, selfish, narcissistic thing to do.  I feel tremendous guilt for hurting Linda the way that I have and will forever feel remorseful.  It certainly was not the way to treat the person who I have 30 years of history with, 3 children, and so much more.  I guess now I get to look forward to Linda punishing me!  LOL!