It's been difficult letting go of lingering resentment after the affair.  I need to try and live in the present and look towards our future together.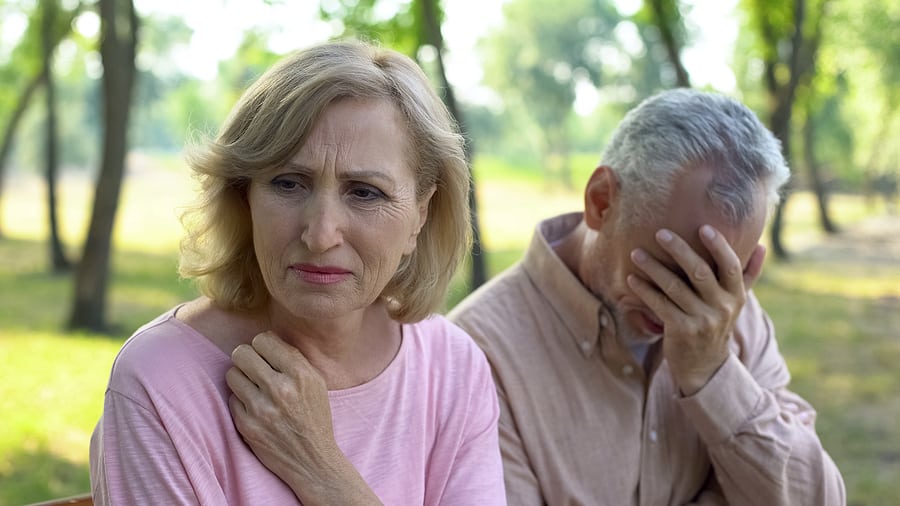 By Linda
Recovering from marital problems is a very difficult process, and when a couple adds emotional infidelity into the mix, repairing the relationship after the affair requires much more time, patience and work.
If Doug would have told me that he was not happy in our marriage and that he wasn't sure he was in love with me, I believe that we could have easily rejuvenated our feelings for each other.  However, since he involved a third party, it's obviously been much more difficult.
Honestly, I believe that simply spending time alone, doing the things that we both enjoy and discussing our problems were all we would have needed to make our relationship better. Our time together would have been positive and would have given us the opportunity to realize why we were together in the first place, and that we really just loved being together.

I Lost My Self-Concept
The complications that resulted by Doug being involved in an emotional affair made healing and connecting with each other very difficult.  I lost my self-concept, trust and faith that he loved me and wanted to be here for all the right reasons.  I did gain something though–resentment.  I resented how badly he hurt me during and after the affair.
At the same time, Doug lost his trust that things would not go back to the way they were for the last several years, and gained feelings of resentment because I put the children first and was unable to meet his needs.
My self-concept is something I struggle with often.  I wonder who I am.  Who does Doug want me to be?  Was it really me he rejected or the relationship and person that I became because of reality and resentment? Am I acting differently just to please him, or is this the way I really am?
When Doug and I are together my behaviors seem very natural and I feel that my actions and emotions are in tune with the way I feel.  I want to be with him and love the times we are spending together, and I feel free to communicate my love—as well as my complaints with him.  I have a hard time understanding why I'm still having these lost and insecure feelings.
Doug is frustrated with this because he tries to do everything he can to make me feel loved and safe.  
I explained to him that the experiences that we had from the affair are totally different.  For Doug, the affair was an occurrence where he was able to reaffirm that he was OK.  That he was attractive and desirable and that someone found him funny, smart and successful.  In contrast, the experience made me question my desirability, my personality, who I was and why I wasn't good enough.
While the affair made Doug believe that in some ways he was the perfect companion, it made me believe that I didn't know how to love and that I wasn't good enough to be loved.
Throughout our marriage I felt secure and believed that Doug loved me for who I was.  I didn't have to be perfect and I felt secure that he would be there even though I might be cranky, looked like crap in the morning or gained a few pounds. After the affair, I lost all that security.  Some nights I wake up and cry because I really miss the way I used to feel about myself.
Building trust after the affair has been a challenge
Another problem in our recovery is trust.  Trusting Doug to be faithful and trusting that if he runs into her that all those past feelings won't resurface.  Trusting that he will be with me for the long haul, no matter what is thrown our way.
For Doug, I believe he needs to trust that I will continue to meet his needs and that there weren't any ulterior motives for the changes that I made, and that in reality the way I am now is my true self. Life, kids, jobs and stress made me lose my way over the last several years and I took him for granted.  He needs to trust that I never want to go back to that again.
Resentment after the affair has been a major obstacle in our recovery
Initially, when I began this journey I had let go of all the resentment from our past and moved on to try and save our marriage. In many ways this was easy for me because I was able to understand how it all happened and how I contributed to the deterioration of our marriage.
Doug had resentment not only from what happened in the past, but from the affair as well.  I believe he blamed me for this mess at first.  In the beginning I think Doug thought that if I would have been a better wife that all of this wouldn't have happened. It took Doug a long time to realize that he was as much to blame as me for our problems and that he had to make some changes as well.
After the discovery of his affair, his resentment along with having someone (Tanya) re-affirm his feelings, hindered him from moving ahead.  He wanted to punish me.  So in turn he was not receptive to my changes and actually made him resent me even more.
He said things that were painful to hear and he had difficulty emotionally connecting with me while making little effort to understand my needs. This period of Doug's resentment left me very hurt and angry.  I had a hard time coping with the way he treated me and was constantly confused as to the reasons why he was acting this way.
I made every effort to meet Doug's needs and be the perfect wife, yet he continued his affair, selfishness and his resentment. As a result of this behavior I am having a hard time letting go of the pain and hurt.
In some ways I feel I am going through the same feeling that Doug had.  I want to punish him. I don't trust his changes.   I want to think that if I ran away and didn't love him or want him, then everything would be OK and that I would be OK.
I know that my thinking is nonsense.  I need to let go of the resentment that has lingered after the affair and live in the present and look towards our future together.
Here's a video on healing your resentment that might be helpful for you: