By Sarah P. 
We all know that pornography has negative affects—but can pornography use be considered a form of infidelity?
In this blog post, I will address the social impacts that are occurring due to the proliferation of pornography, the affects of pornography on the brain, how porn addiction affects your marriage, and whether or not over-use of pornography constitutes a type of infidelity.
For this article, I am going to use the approach of res ipsa loquitor, which in Latin means "the thing speaks for itself." Thus, I will be using a lot of research that demonstrates the negative findings about pornography. I will also use a case study about the effects of pornography on someone who was willingly to speak openly about it.
Before starting, I would like to warn you about how this article could serve as a trigger for some.
This is a topic that lends itself to strong reactions. It is also a topic that is highly controversial because there are usually two camps. In the first camp are the die-hard defenders and consumers of pornography (who don't really have research findings on their side.) In the other camp are those who despise pornography for various reasons who can be triggered by talking or reading about it. The group that despises pornography can look to current research to validate their concerns about pornography.
On the other hand, this article is also informative for those who are struggling to stop pornography use.
If you are a consumer of porn, this article is not meant to attack you, but rather to enlighten you about the negative consequences of pornography use. If you are a consumer of porn, you may disagree with me because you are not ready to give up the habit—and that is okay. All I ask is that you hear me out. For the sake of your wives, husbands, parents, siblings, and children, I hope that you consider the information instead of outright objecting to it.
My own view on pornography tends toward disliking it. I have never seen a situation where pornography adds value to either society or relationships.
I despise the way women are used and abused in hard-core pornography. Pornography really denigrates women and makes a farce out of true love. After all, love does not engage is acts that abuse others and someone who considers himself loving to his wife cannot really be loving if she feels insecure and unloved because of her husband's porn use.
My Experience With Pornography
When I was in elementary school, my male next door neighbor would get into his parent's porn films and they never figured it out. He would always say the most disgusting and horrifying things to me and eventually I stopped talking with him.
His male cousin, who lived across the street, and who was 15 years old, would also get into his dad's pornography. One time when I was in fifth grade, I was over there playing with dolls with his little sister who was my age. His parents left and he showed up in my friend's (his little sister's) room.  He was naked, holding a Hustler in one hand and a knife in the other hand. I got up and ran out the door and didn't stop running until I was locked inside my house. I told my mom and she confronted his father, who was a police officer. His dad laughed and said, "Boys will be boys."
On the occasions in college when someone would pop a 'porno' film into the VCR, I would leave. Anytime a third party exposed me to it in college, I felt physically ill. I will disclose that I did not come from a home where I experienced any kind of abuse, whether it was emotional, physical, or sexual. So, I am not triggered by hard-core pornography because of abuse at home. There could be an argument for despising it because of the two neighbor boys. But, I don't believe even that accounts for it fully.
I despise hard-core pornography because my intuition says that it is wrong on so many levels. Hard-core pornography is not about love, it is not romantic, it is not sweet, and it is not about mutual satisfaction. Hard core pornography often depicts demeaning women in violent ways and it depicts women as objects for use.
On the other hand, I know of one couple where the woman brought pornography into the relationship. In this case, I have a live and let live attitude toward it. In this case, since both adult parties willingly consented, it is not my business.
Social Impacts of Pornography
Before I jump into the social impacts of pornography, I wanted to present you with a case study. I located comments and an interview by a man who was willing to discuss in great detail how pornography harmed him. I believe what the man has to say and I believe that he is correct when he describes the overarching social affects of pornography. The man in this case study is famous, but before I tell you who he is, I want you to read his words.
He provided his comments on pornography just hours before his execution by lethal injection. There was nothing in it for this man in telling his life story. His fate was sealed, there was no going back, but hours before his execution he felt compelled to tell others about the deleterious impact pornography had on his life. I present you with his life as told from his perspective: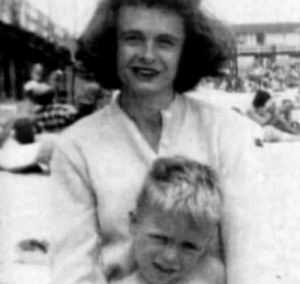 "I grew up in a wonderful home with two dedicated and loving parents, as one of 5 brothers and sisters. We, as children, were the focus of my parent's lives. We regularly attended church. My parents did not drink or smoke or gamble. There was no physical abuse or fighting in the home. I'm not saying it was "Leave it to Beaver", but it was a fine, solid Christian home. I hope no one will try to take the easy way out of this and accuse my family of contributing to this. I know, and I'm trying to tell you as honestly as I know how, what happened.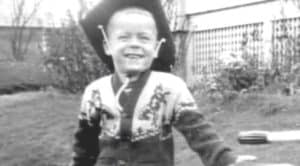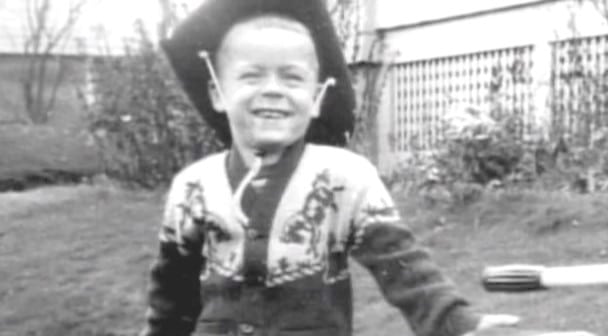 As a young boy of 12 or 13, I encountered, outside the home, in the local grocery and drug stores, softcore pornography. Young boys explore the sideways and byways of their neighborhoods, and in our neighborhood, people would dump the garbage. From time to time, we would come across books of a harder nature – more graphic. This also included detective magazines, etc., and I want to emphasize this. The most damaging kind of pornography – and I'm talking from hard, real, personal experience – is that that involves violence and sexual violence. The wedding of those two forces – as I know only too well – brings about behavior that is too terrible to describe.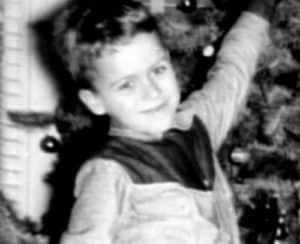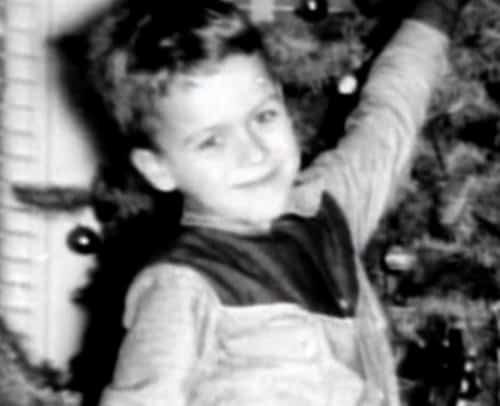 Before we go any further, it is important to me that people believe what I'm saying. I'm not blaming pornography. I'm not saying it caused me to go out and do certain things. I take full responsibility for all the things that I've done. That's not the question here. The issue is how this kind of literature contributed and helped mold and shape the kinds of violent behavior.
In the beginning, pornography fuels a kind of thought process. Then, at a certain time, it is instrumental in crystallizing it, making it into something that is almost a separate entity inside. Once you become addicted to it, and I look at this as a kind of addiction, you look for more potent, more explicit, more graphic kinds of material.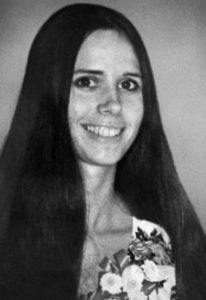 Like an addiction, you keep craving something which is harder and gives you a greater sense of excitement, until you reach the point where the pornography only goes so far – that jumping off point where you begin to think maybe actually doing it will give you that which is just beyond reading about it and looking at it. I was dealing with very strong inhibitions against criminal and violent behavior that had been conditioned and bred into me from my neighborhood, environment, church, and schools. I knew it was wrong to think about it, and certainly, to do it was wrong. I was on the edge, and the last vestiges of restraint were being tested constantly, and assailed through the kind of fantasy life that was fueled, largely, by pornography.
Another fact I haven't mentioned is the use of alcohol. In conjunction with my exposure to pornography, alcohol reduced my inhibitions and pornography eroded them further. Even all these years later, it is difficult to talk about. Reliving it through talking about it is difficult to say the least, but I want you to understand what happened. It was like coming out of some horrible trance or dream. I can only liken it to (and I don't want to over-dramatize it) being possessed by something so awful and alien, and the next morning waking up and remembering what happened and realizing that in the eyes of the law, and certainly in the eyes of God, you're responsible. To wake up in the morning and realize what I had done with a clear mind, with all my essential moral and ethical feelings intact, absolutely horrified me. 
There is no way to describe the brutal urge to do that, and once it has been satisfied, or spent, and that energy level recedes, I became myself again. Basically, I was a normal person. I wasn't some guy hanging out in bars, or a bum. I wasn't a pervert in the sense that people look at somebody and say, "I know there's something wrong with him." I was a normal person. I had good friends. I led a normal life, except for this one, small but very potent and destructive segment that I kept very secret and close to myself. Those of us who have been so influenced by violence in the media, particularly pornographic violence, are not some kind of inherent monsters. We are your sons and husbands. We grew up in regular families. Pornography can reach in and snatch a kid out of any house today. It snatched me out of my home 20 or 30 years ago. I know people will accuse me of being self-serving, but through God's help, I have been able to come to the point, much too late, where I can feel the hurt and the pain I am responsible for. I hope that those who I have caused so much grief, even if they don't believe my expression of sorrow, will believe what I'm saying now; there are those loose in their towns and communities, like me, whose dangerous impulses are being fueled, day in and day out, by violence in the media in its various forms – particularly sexualized violence. What scares me is when I see what's on cable T.V. Some of the violence in the movies that come into homes today is stuff they wouldn't show in X-rated adult theatres 30 years ago.
I'm no social scientist, and I don't pretend to believe what John Q. Citizen thinks about this, but I've lived in prison for a long time now, and I've met a lot of men who were motivated to commit violence. Without exception, every one of them was deeply involved in pornography – deeply consumed by the addiction. The F.B.I.'s own study on serial homicide shows that the most common interest among serial killers is pornographers." (1)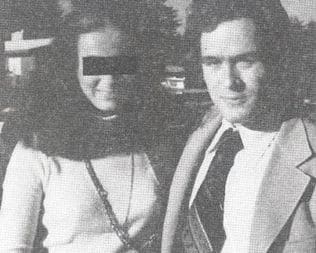 So who was this man who told the above story?
The man's name was Theordore Robert Cowell. Ring a bell? Probably not—the name you know him by is Ted Bundy.
I don't know about you, but those pictures of Ted Bundy as a child look rather innocent. He looks content and happy. But, here is the kicker– everyone who knew Ted Bundy personally would tell you that he is the nicest man you have ever met.
I happen to live in an area where Ted lived as an adult and by a stroke of luck, I know several people who knew Ted personally. One of the gentlemen who knew Ted served in a state government position in the 1970's and worked with Ted in government. Ted was pursuing a law degree at the time.
This gentleman who knew Ted told me recently: "You know, I will never believe that Ted Bundy laid a finger on anyone. He was the nicest guy you could have ever met! But Ted said he did all of those things and I guess I have to believe him, but part of me never will."
Then, there is the woman who worked at the rape crisis center with Ted in the 70's. She said: "Sure, I remember Ted. The crisis center didn't have lights in the parking lot and so after dark Ted walked each female volunteer out to her car and made sure she got in safely and locked her doors behind her. He was like a big brother who watched over us."
Ted also volunteered for a national suicide hotline. Volunteers who worked with Ted said Ted had successfully helped many people overcome suicidal thoughts and get help. A third person told me: "He was the sweetest person and I trusted him."
In addition to that, while in jail Ted Bundy contacted the detective trying to find the infamous Green River Killer. He helped the detective understand how psychopaths operate and allegedly, Ted assisted with providing information that led to eventual breaks in the case.
The media has rightly portrayed Ted Bundy as a cold-hearted psychopath. But, other times Ted Bundy was an older brother figure who watched over people he knew. I think the reason people are still interested in him today is because of this idea (from a nursery rhyme): when he was good, he was really good; but when he was bad, he was terrible.
Coming back to the point. Do you believe Ted Bundy when he says pornography sent him down the road of destruction? I do.
I watched the last interview Ted Bundy gave to Dr. James Dobson. I have watched his body language, listened to his voice inflection, examined his motive and used my gut instinct. Ted Bundy got nothing out of asking James Dobson to be the last person who interviewed him. If you would like to see for yourself, I encourage you to watch it. Here is his last interview, which was granted to Dr. James Dobson:
The most disconcerting thing for me in watching Ted Bundy's last video is that I found him to be a very logical, sincere, and seemingly genuinely remorseful about his past exploits. Prior to watching the video I was extremely cynical. I was convinced he was a cold-hearted psychopath and an adept manipulator who could fool even the best judges of character. I went into watching the video with a bias against Bundy and I was looking at body language, mannerisms, and attitude toward Dr. Dobson. I was listening to the words he said and trying to pick out manipulative phrases and language. I was listening for denial of crimes committed and deferral of blame. Unlike the women he was able to charm while he was in jail, I do not find Bundy physically attractive and so I am not influenced any attraction to him.
But, my view changed after watching the video. He admitted that alcohol and pornography came together to create a monster. By the time this interview had occurred, he had been on death row for a long time. He had no access to alcohol or pornography, he had been studying the Bible and repenting for his horrendous and monstrous acts, and he had a lot of time to gain insight into what had happened. He had nothing to gain by inviting Dr. James Dobson to be the last person to interview him. He did not try to make excuses for himself. He was able to talk about what he felt led him down the path but he did not outright blame pornography and alcohol for causing him to act. I do believe Ted Bundy was telling the truth but most of all I believe that we as a society must heed his warning. Even if you don't believe Ted Bundy, time and psychological research have proved him to be correct.
https://youtu.be/Vlk_sRU49TI
What Does the Research Tell Us?
Now let's see what researchers have found. Robert Jensen says, "My own studies and reviews of other examinations of content suggest there are a few basic themes in pornography: (1) All women at all times want sex from all men; (2) women enjoy all the sexual acts that men perform or demand, and; (3) any woman who does not at first realize this can be easily turned with a little force, though force is rarely necessary because most of the women in pornography are the imagined ""nymphomaniacs"" about whom many men fantasize. Contemporary pornography will make use of any relationship of domination and subordination — a power differential between people that can be sexualized and exploited…  my interviews with pornography users and sex offenders, and various other researchers' work, have led me to conclude that pornography can: (1) be an important factor in shaping a male-dominant view of sexuality; (2) be used to initiate victims and break down their resistance to unwanted sexual activity; (3) contribute to a user's difficulty in separating sexual fantasy and reality; and (4) provide a training manual for abusers." (2)
Affects of Pornography on the Brain
Madline Davies says, "Both having sex and watching porn causes dopamine, the neurotransmitter responsible for reward and pleasure, to be released. But repeatedly causing this surge in dopamine – by regularly watching pornography – means the brain become desensitised to its effects. A study published in JAMA Psychiatry in 2014 found regularly viewing pornography seemed to dull the response to sexual stimulation over time. This means the brain needs more dopamine in order to feel the same 'high', which causes a person to watch more porn, German researchers found. And a 2011 study, published in Psychology Today, found that these dopamine spikes mean porn-users start needing increasingly extreme experiences to become sexually aroused. After being exposed to so many lurid images in films, men have become de-sensitised and are increasingly unable to become excited by ordinary sexual encounters. Pornography is creating a generation of young men who are hopeless in the bedroom, the report concluded. Men who watch pornography may be shrinking their brains, the German researchers described above discovered. The striatum area of the brain, linked with the motivation and reward response, shrank in size the more porn a person viewed. The study marked the first time researchers found a possible link between regularly viewing pornography and physical harm." (3)
Affects of Pornography on Marriage 
"Porn promises a virtual world filled with sex—more sex, better sex. What it doesn't mention, however, is that the further a user goes into that fantasy world, the more likely their reality is to become just the opposite. Porn often leads to less sex and less satisfying sex. And for many users, porn eventually means no sex at all.  It doesn't take much porn for things to start heading downhill. In one of the most comprehensive studies on porn use ever conducted, researchers found that after being exposed to softcore sexual material, both men and women were significantly less happy with their partner's looks, willingness to try new sex acts, and sexual performance. Even being exposed to porn just once can make people feel less in love with their significant other. Why? Because when a person is watching porn, the sexual roadmaps in their brain are being redrawn. So when a person starts looking at porn, they first create and then strengthen brain pathways linking feeling aroused with images of porn. Meanwhile the pathways connecting arousal with things like seeing, touching, or cuddling with their partner aren't getting used. Pretty soon, natural turn-ons aren't enough, and many porn users find they can't get aroused by anything but porn.  Thirty years ago, when a man developed erectile dysfunction (ED), it was almost always because he was getting older, usually past 40, and as his body aged, his blood vessels would get blocked, making it harder to maintain an erection. But those were the days before Internet porn. These days, online message boards are flooded with complaints from porn users in their teens and 20s complaining that they can't maintain an erection. But for this kind of ED, the problem isn't in the penis—it's in the brain. Erections are powered by chemicals in the brain's reward center that are released when a guy sees, hears, smells, or feels something that turns him on. The problem for porn users is that they've hijacked their reward center by using porn to get it to overload on these chemicals. When chemical levels are too high, the brain fights back by blocking some of the flood of chemicals released. Due to their lowered sexual response and altered brain pathways, many porn users find they just can't get excited enough to maintain an erection without porn; and for many users, over time, even porn isn't enough." (4)
The Family and Pornography
Mary Anne Layden, PhD Director of the Sexual Trauma and Psychopathology Program Center for Cognitive Therapy has found that:"Rape is not the only form of sexual violence perpetrated against women affected by the use of pornography. Many women will be sexually harassed on their jobs and elsewhere. The likelihood of sexually harassing another is significantly correlated with the volume of past exposure to sexually explicit materials. Domestic violence is another form of violence against women, and like the others it is increased by the use of pornography. The violence may typically be physical and emotional, but these are often combined with sexual violence. Battered women experienced significantly more sexual violence than women who were not battered. For example, 39% of the battered women said that their partners had tried to get them to act out pornographic scenes they'd been shown, as compared to 3% of other women. The batterer's use of pornography and alcohol significantly increases a battered woman's odds of being sexually abused. Pornography alone increases the odds by a factor of almost two, and the combination of pornography and alcohol increases the odds by a factor of three. Forty percent of abused women indicated that their partner used violent pornography." (5)
I find it interesting that 39% of battered women were asked to act out pornography whereas only 3% of non-battered women were asked the same thing. This is statistically speaking an enormous difference.
But, sexual violence is not the only impact that pornography has on marriages. Dr. Patrick Fagan PhD notes that:
Married men who are involved in pornography feel less satisfied with their conjugal relations and less emotionally attached to their wives. Wives notice and are upset by the difference.
Pornography use is a pathway to infidelity and divorce, and is frequently a major factor in these family disasters.
Among couples affected by one spouse's addiction, two-thirds experience a loss of interest in sexual intercourse.
Both spouses perceive pornography viewing as tantamount to infidelity.
Pornography viewing leads to a loss of interest in good family relations." (6)
 
Does Pornography Use Constitute Infidelity?
Before we can answer this question, we have to settle on a definition of infidelity. If infidelity is defined solely by physical contact with another human being, then no, viewing pornography is not infidelity.
Patrick Fagan also noted above that pornography serves as a type of gateway drug to actual physical infidelity. I believe this can be accounted for by the fact that porn viewing causes an individual to seek more and more deviant pornography to get the same high. It seems only logical that at one point pornography might stop achieving the same type of high from the women or men onscreen and so a person moves his or her actions into the physical realm with other women or men.
However, the general definition of infidelity on this blog includes both physical and emotional infidelity. The view of infidelity on this blog also takes into account how a certain sexual behavior or emotional behavior impacts the marriage and the betrayed spouse.
Since pornography causes people to lose both emotional and sexual feelings for their spouses and since pornography constitutes a sexual behavior external to the marriage, then I believe use of pornography qualifies as type of infidelity.
This is especially true if a wife or husband has told their spouse more than once that she/he believes use of pornography constitutes infidelity. After all, pornography use is sexual behavior which does not include the spouse but that includes other women or men. Because of mirror neurons, the person engaging in the pornography experiences the situation as if he/she were in the situation himself or herself. This is especially the case because of how pornographers shoot their films. For instance, the films often involve close-ups of women but tend to shoot the male actors in ways that reinforce the idea that the male viewer is in the place of the male actor. (This is what my female friend told me since she has watched many videos.)
When a person gets married, he or she enters into a legal, social, and spiritual agreement that states he/she is wedded to one woman or man for life. Within the Christian church, a marriage is seen as a relationship between God and the church body. Therefore, a marriage is placed into the realm of the sacred. When a Christian violates these principles, it is very serious indeed. This goes both for Christian men and Christian women. If a Christian woman commits adultery on her ever-faithful husband, it is just as serious. But, I am speaking of general adultery in this case.
But, don't believe me. Let's listen to a man who discovered pornography when he was only 6-years-old and who was free from it by the time he was 17-years-old. He has an even more vehement stance than I do. Here is an excerpt of what Eric Simmons says:
Pornography use seems to be a male affliction within marriage. As I have said before, I know a woman who has brought pornography into all of her relationships and it has always been a mutual decision. But, interestingly enough, she still ended up having a bad experience with pornography with a particular boyfriend and they broke up because of it.
While she saw pornography as something exciting they could occasionally bring into their relationship, her boyfriend ended up becoming obsessed with it. Watching it was all he ever did when they were home together. Pornography ended any intimacy between them and she broke up with him. So, interestingly, even when the woman agrees to it, pornography use can still get out of hand. That makes sense because the scientific studies on the topic demonstrate that porn changes the brain, motivations, and drives.
I also find it interesting that pornography use can reduce the desire to have a loss of interest in good family relations. So, not only does porn appear to be a type of infidelity, pornography impacts all corners of a person's life and his or her family life.
Utah has been the first state to resurrect the anti-porn debate. Instead of disputing its status as being covered under the first amendment, they are calling it a public health crisis. The Washington Post says:
"Today's anti-porn advocates have largely dropped the free speech and morality debate in favor of talking about porn's ubiquity which gives them an opening to tie it to headlines of sex gone wrong. Teen sexting. Tales of porn addiction. Campus sexual assaults. Divorce. Hypersexualized teens. Barely clothed pop stars. Sexual violence. All these problems can be tied back "young men [who] have been getting a regular diet of rampant pornography since their adolescence," Hawkins says. The National Center on Sexual Exploitation started prominently making that link two years ago, and so far it seems it's getting some traction. Utah is the first state to pass a resolution declaring it a public health crisis. Tennessee is considering as similar one. This fall, the U.S. Conference of Catholic Bishops decided to take a more proactive approach to combating pornography, calling it a "widespread problem." Dani Bianculli, the director of the law center at the National Center on Sexual Exploitation, helped draft Utah's resolution. She said community activists from 10 other states have already asked her for help to draft their own. "We're very confident it's going to move beyond Utah," she said." (7)
I believe that hard-core pornography is a public health crisis and I am encouraged to see that some states have drawn the line and said 'enough is enough.' If such a bill comes to my state, I will ask to testify in front of our state legislature.
Unhealthy views on sexuality have become a plague in this culture and its reach is far and wide. I am not concerned with actual plagues that afflict the body. I am concerned with the plagues that afflict the mind and deaden the soul.

But, it's only a computer screen!!
Those who disagree with the far-reaching harm of pornography might plead, "But it's only a computer screen! There is no harm in the real world when porn is just a casual activity that a person does to decompress in front of a screen."
As we know, lots of porn viewing causes lots of tolerance and people must up the ante to get the same 'high' from it. When boys and girls have been raised on a steady diet of porn and when it's all they know, bad things happen. For example, let's consider the affects of an international porn ring started by teenage boys and young men. Let's consider this recent development:
"More than 70 Australian schools are targets for a perverse pornography ring of teen boys and young men secretly swapping and exchanging graphic sexual images of female students and other non-consenting women.
Here's how it works: young men use the site to nominate the specific high school or region they are phishing for nude photos from, along with the full names of girls they are "hunting". Hundreds of individual names have appeared on "wanted" lists, including the names of sisters and entire high school friendship circles. Once a girl's name appears on a list, other members of the group then "contribute" by posting identifying information about the intended victim, such as her full name, face, school, home address, and phone number, along with directives like, "Go get her boys!" Any "wins" (the term used for the nude photos) of the nominated target are then uploaded or offered in exchange for a trade.
So far thousands of explicit, nude images of teen girls and young women have been uploaded or traded on the swap-meet site. Some high school girls are pictured performing sexual acts while wearing their school uniform. Other images on the site include graphic close-ups of victim's genitalia and bodies, and photos of young women engaged in sexual acts. The site has been reported numerous times to police for child pornography, but so far they say they are unable to act because the site is hosted overseas.
Since its creation, multiple victims have also posted on the site, pleading with the young men to remove their images. Their requests are mostly ignored, laughed at, or in some cases, men retaliate by calling on their "bros" to unearth and upload even more images of the victim. One young woman who begged for images of her friend to be removed, then had her own name added to the wanted hit-list as punishment. Another young woman who stated that some of the victims might be "suicidal" was told that it was her fault for behaving like a "slut", and that her images now belonged to the internet." (9)
But, that is in Australia, some might say. Consider this: the United States has an equally pressing problem in the form of revenge porn. Various men have taken either consensual or non-consensual videos of themselves engaging in sex with their girlfriends. After the couple breaks up, the men post these videos on revenge porn websites (always without the ex-girlfriends consent) along with her name, address, employers, and sometimes the names of extended family.
You see, the use of pornography is not as simple as being an act between a person and his/her screen. Hard-core pornography has far-reaching effects. Last month, a beautiful woman in Italy committed suicide because her ex-boyfriend posted nude images of her along with her name and contact information.
In Summary
I do believe that when a person uses pornography and his wife or husband voices vehement opposition, it is a form of adultery. But, that is only one of the many problems that pornography brings into a family.
I always like to say that things which would destroy us are the ultimate tricksters. Like alcohol and cigarettes, pornography is something that some people find too "good" to pass up. Because they don't want to pass it up, they rationalize that it does no harm to anyone and they carry on down the path of destruction.
For Christians I use the analogy of the devil at the door. Let's say the Devil himself were to show up at your door. If you opened the door and the Devil said, "Hello, I am here to destroy your life and your family," would you let the Devil in or would you slam the door in his face? Anyone who is halfway reasonable would slam the door in his face. Let's say the devil goes to a different door and when the person answers it he says, "Well, hello, I have a truck full of hard liquor, all the cigarettes you can smoke, and unlimited, free streaming pornography. Are you interested?" Well, a lot of people would take the bait and let the Devil in, thinking they are simply having fun. And they would think that they are hanging out with a really fun guy who knows how to relax.
But, any one of those items offered can lead to destruction. Smoking kills, too much alcohol kills and destroys families, and pornography kills marriages and families. I do not drink, smoke, or watch pornography and so I can look at them objectively. I am not persuaded by the desire for any of those things. People who do desire those things, rationalize them, no matter how much harm they end up causing.
I do believe that pornography is a public health crisis. I also do not believe it is covered under the first amendment, but the Supreme Court seems to think so. I do not believe that anything that portrays sexual violence, sexual degradation, or portrays women as objects merely for consumption should be covered under free speech. That includes all hard-core pornography. Yet, I am not opposed to artistically and thoughtfully done nudity, which does not involve degrading sexual acts. For example, a Playboy from the 1950's does not resemble today's hard-core pornography. It was sexist material, no doubt, but it in no way encouraged violence against women. Thus, I am 100% against hard-core pornography. I do not think it adds an ounce of good to individuals, marriages, or families.
According to my definition of an affair, I also believe it counts as infidelity and I have no doubt about that. Pornography affects men and women in much of the same way as infidelity affects them—and it also affects their wives or husbands in the same way.
Pornography is a real danger to marriages and society. There needs to be a non-judgmental dialogue going on between husbands and wives about pornography use. Men or women who use it against their spouse's wishes need to step up to the plate and listen. Pornography can no longer be brushed aside as something harmless.
Pornography Helpline
(1-800-583-2964)
People whose lives have been harmed by pornography are offered a Toll-Free Help Line that connects callers with a live therapist. Services include assessment of the caller's needs, printed resources, counseling referrals in the caller's community and multi-session brief therapy. In addition, the Victim Assistance Program offers consultation to other professional organizations, clinicians and pastors regarding sexual compulsivity and abuse.
Sources
(1)  Excerpted interview between Dr. James Dobson and Ted Bundy. From http://www.pureintimacy.org/f/fatal-addiction-ted-bundys-final-interview/
(2) Jensen, Robert. Pornography and Sexual Violence. From http://www.vawnet.org/sexual-violence/print-document.php?doc_id=418&find_type=web_desc_AR
(3) Davies, Madline. Revealed… how watching porn really affects your BRAIN. August 14, 2016. From http://www.dailymail.co.uk/health/article-3196809/It-induces-addiction-makes-men-hopeless-bed-discover-porn-affect-BRAIN.html 
(4) How Porn Damages Your Sex Life. August 8, 2014. From http://fightthenewdrug.org/how-porn-damages-your-sex-life/
(5) Mary Anne Layden, PhD. Pornography and Violence: A New Look at Research. From http://www.socialcostsofpornography.com/Layden_Pornography_and_Violence.pdf 
(6) Fagan, Patrick, PhD. The Effects of Pornography on Individuals, Marriage, Family and Community. From http://downloads.frc.org/EF/EF12D42.pdf
(7) Phillips, Amber. Porn has been declared a 'public health crisis' in Utah. Here's why. From https://www.washingtonpost.com/news/the-fix/wp/2016/04/22/anti-porn-advocates-are-changing-the-game-and-it-starts-with-utah-declaring-it-a-public-health-crisis/
(8) Simmons, Eric. October 15th, 2013. From http://www.desiringgod.org/articles/i-hate-porn
(9) Massive Porn-Sharing Group Using Nudes of Girls at School. August 23rd, 2016. From http://fightthenewdrug.org/boys-from-70-different-schools-create-massive-porn-sharing-group-using-nudes-of-girls-at-school/