What are the potential problems caused by porn, the reasons why we use it and the treatments for porn addiction?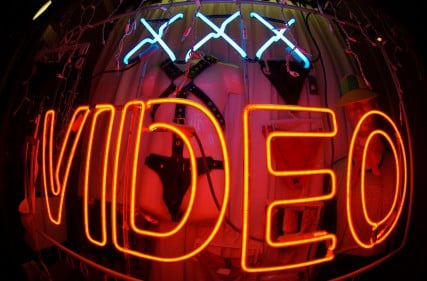 To the best of my knowledge we've never really dedicated a post to the subject of pornography or porn addiction.  It's a subject that can ignite explosive debate on a variety of different fronts from religious to political to porn's artistic merits.  Regardless of your views on pornography and whether or not you "use" porn, it is here to stay and is more accessible than ever before.  
There is a frequently used saying that goes something like… "Any man who says he doesn't watch porn is a liar and any woman who watches porn is a slut."  I can't say that I agree with that but as with virtually anything – especially vices – we may, but if misused or abused can cause problems down the road.
Problems Caused by Pornography
So just what are some of those problems as it relates to relationships, families and marriages?
In testimony before the United States Senate on November 9, 2005, Jill C. Manning M.S. stated that research indicates pornography consumption is associated with the following six trends, among others:
Increased marital distress, and risk of separation and divorce,
Decreased marital intimacy and sexual satisfaction,
Infidelity
Increased appetite for more graphic types of pornography and sexual activity associated with abusive, illegal or unsafe practices,
Devaluation of monogamy, marriage and child rearing,
An increasing number of people struggling with compulsive and addictive sexual behavior.
Manning goes on to say:
"These trends reflect a cluster of symptoms that undermine the foundation upon which successful marriages and families are established.

While the marital bond may be the most vulnerable relationship to Internet pornography, children and adolescents are the most vulnerable audience."
I want to focus more on porn as it relates to relationships and marriages and not so much on what it does to younger kids, but suffice to say that its effects have proven to be quite detrimental and I feel that I must address it somewhat as well.
When a child lives in a home where an adult is consuming pornography, Manning says that the child encounters the following four risks:
Decreased parental time and attention
Increased risk of encountering pornographic material
Increased risk of parental separation and divorce and
Increased risk of parental job loss and financial strain
When a child or adolescent is directly exposed the following effects have been documented:
Lasting negative or traumatic emotional responses,
Earlier onset of first sexual intercourse, thereby increasing the risk of STD's over the lifespan,
The belief that superior sexual satisfaction is attainable without having affection for one's partner, thereby reinforcing the commoditization of sex and the objectification of humans.
The belief that being married or having a family are unattractive prospects;
Increased risk for developing sexual compulsions and addictive behavior,
Increased risk of exposure to incorrect information about human sexuality long before a minor is able to contextualize this information in ways an adult brain could.
And, overestimating the prevalence of less common practices (e.g., group sex, bestiality, or sadomasochistic activity).
You can get the full report my Ms Manning by clicking here.
From the research Manning sources, it's certainly obvious that pornography can have many damaging effects on children and adolescents.  But since I want to focus more on its effect on relationships, let's switch gears a bit here.
While doing my research for this post, it seemed that there were two questions about pornography that kept coming up over and over again:
Is pornography an addiction? 
Is using pornography a form of infidelity?
This post is going to touch just on the addiction aspect of pornography and then the topic for this week's Wednesday discussion will address whether or not porn is a form of infidelity.  Fair enough?
Is Porn An Addiction?
With any subject, there are two sides to the coin.  It's no different when it comes to opinions on whether pornography is addictive.
According to Dr. Nicole Imbraguglio a therapist in Durham, North Carolina, a person can look at pornography and not be addicted to it, but certainly they can also be addicted to it. They lose control of their actions and have the feeling as if they cannot stop. 
If someone feels like it's a problem in their relationship and their spouse asks them to stop using it, and they can very easily, then most likely they are not addicted to it.
Dr. Randall F. Hyde and Mark B. Kastleman, co-founders of the behavioral change site Candeo, agree that porn is addictive but feel the more important question is not "Is pornography addictive?" but rather, "Is pornography a drug addiction?"  In other words, does pornography use lead to a chemical dependency commonly experienced with illicit street drugs, alcohol, tobacco, and prescription drugs?
Essentially their answer is "yes, it is a drug," as pornography causes the body to release endogenous chemicals which the viewer becomes addicted to. To Hyde and Kastleman then, the bottom line is: "pornography is a drug." (You can read more about this in a short white paper that they released call "Is Pornography a Drug Addiction?")
There are certainly many professionals that are of the mind that pornography is not an addiction but rather a compulsion. There is a subtle but important difference.
Erick Janssen, PhD, a researcher at the Kinsey Institute, criticizes the use of the term addiction when talking about porn because he says it merely describes certain people's behavior as being addiction-like, but treating them as addicts may not help them.
Many people may diagnose themselves as porn addicts after reading popular books on the subject, he says. But mental health professionals have no standard criteria to diagnose porn addiction.
Mary Anne Layden, PhD, a psychologist at the University of Pennsylvania, says the same criteria used to diagnose problems like pathological gambling and substance abuse can be applied to problematic porn use.
She says, "The therapists who treat pornography addicts say they behave just like any other addicts."
One of the key features of addiction, she says, is the development of a tolerance to the addictive substance. In the way that drug addicts need increasingly larger doses to get high, she thinks porn addicts need to see more and more extreme material to feel the same level of excitement they first experienced.
"Most of the addicts will say, well, here's the stuff I would never look at, it's so disgusting I would never look at it, whatever that is — sex with kids, sex with animals, sex involving feces," she says. "At some point they often cross over."
Janssen disputes that people who look at porn typically progress in such a way and states that there is absolutely no evidence to support that.
I'm sure the debate in the psychological realm will continue for a long time, but regardless of whether it's a compulsion or an addiction, it needs to be addressed and it needs to be treated if it is creating a problem within the person or in their relationships.
Why We Use Porn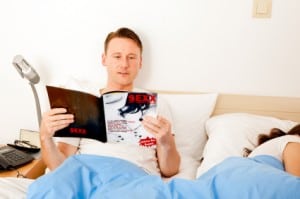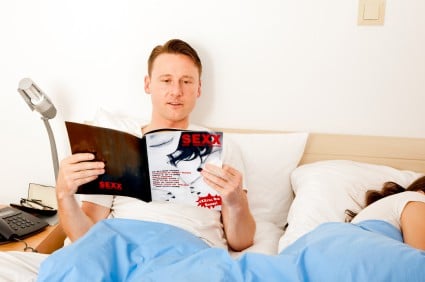 Sex therapist Louanne Cole Weston, PhD. says she thinks there are three main reasons why people turn to pornography: to see their fantasies acted out, to avoid intimacy in a relationship, and simply to aid masturbation.
Weston says that "Sometimes people are just going to it for things they wish they could do in real life. It fills in a gap in their own relationship. They have a partner who doesn't like to do oral sex and they love it themselves, and they're in this relationship and they want to stay, so they go and look at pictures of oral sex."
In this regard, porn can be part of a healthy relationship, she says, but in some circumstances it can hinder intimacy.
"Then there are the people who are too embarrassed to explain what it is that they really would like to participate in, so they go there secretively, never having revealed to their mate what they would like to try," Weston says.
If they were to reveal their fantasy, they might find their partner willing to go along with it, and they might end up with more fulfilling sexual relationships. For some, however, that would be unacceptable.
"Some people go there because the intimacy in the relationship is as high as the person can stand it. If they were to unveil the sexual interest which is sort of their closely held secret, the intimacy would be way too high for their own ability to tolerate it, so they save it for elsewhere," Weston says.
Independent of the role it plays in relationships, people also look at pornography just to arouse themselves before or while masturbating.
I think that she is probably right on track here but she fails to mention that many couples often view porn together as a sexual aid, so to speak.  Watching it with a partner can be a great source of inspiration, a means to get ideas or a way to elicit excitement and experimentation.
If you overdo it however, and you get trapped in an endless cycle of diminishing pleasure and increased need for stimulation, this will not only affect your own viewing habits when it comes to porn but it will also begin to affect the quality of your real-life sexual relationships.
It's when viewing gets to the point when it becomes necessary to perform sexually, to get an erection, to get aroused, to have an orgasm that it becomes a problem.  If the novelty factor becomes so strong that you don't want to have sex with your wife anymore, that's a problem. If your spouse gets extremely pissed off about your porn viewing habits, that's a problem.  If guilt, self-loathing and feelings of inadequacy creep into either partner as a result of porn viewing, that's a problem. If porn viewing escalates to include pictures or movies involving children, violence or other unacceptable things, that's a very big problem.
Here is an audio called "Is Pornography Destroying Your Marriage?" that you may want to listen to.  It's about 20 minutes long.
Treatment for Porn Addiction (Compulsion)
The first step in the treatment of porn addiction is acknowledging that there is a problem.  Many times the porn viewer's spouse will initially point out that they feel there might be a problem.  They may talk about it and explain why they are upset, and they need to ask the person to stop.  The spouse may even try to shame the person into stopping.
But as Dr. Imbraguglio says, usually what that does is just motivate the porn viewer to figure out a better way to hide it. The spouse's pleas go nowhere and the cycle is repeated over and over.
For some there may also be issues in their past, such as abuse or sexual exposure, that makes porn addiction even harder to shake.
It would appear from everything I've read that some kind of therapy is the best answer to help cure someone of porn addiction.  Often these treatments can last for several months, if not longer.
Dr. Imbraguglio says:
"…the longer that someone just kind of swallows that feeling that, "Hey, this isn't okay with me," then the longer it is going to take to work it out in therapy. And that's one thing that I really stress to my couples is that it's okay to bring things up as soon as they come to you as feeling wrong in the relationship. That's okay, because the longer you wait, the worse it's going to be to deal with."
So what is the treatment for porn addiction?
Effective treatment for pornography addiction includes therapy, 12-step support groups such as Sex Addicts Anonymous, Sexaholics Anonymous or Porn Addicts Anonymous, education and medication when needed for co-occurring anxiety or depression.
Two other methods claiming success in treating pornography addiction are Emotional Freedom Technique (EFT) and Eye Movement Desensitization and Reprocessing (EMDR). Both treatments involve accessing the porn-seeking desire and then interrupting the mental and emotional pattern, sort of like dropping a computer while the hard drive is running. This is done either by tapping on various points of the body (eyebrow, side of eye, under eye, chin, collar bone, under breast, etc.,) as with EFT, or moving one's eyes in different patterns based on a specific algorithm (up, down, right, left, bottom left, bottom right, etc.), as with EMDR.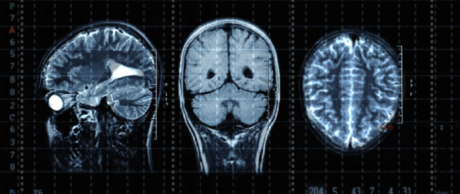 Candeo uses a little different technique in their pornography addiction treatments, which is based on the philosophy of changing habits.
As with many addictions, people who struggle with (and have acknowledged)  pornography use  have typically tried to overcome their addiction countless times, only to fall right back into the same old cycle. Candeo suggests that this happens not because this person is weak, flawed or a lost cause. Rather, porn addiction is a specific way of thinking and behaving that has developed over time through repetition. It's a habit. 
The key then is to change the habit by actually changing the makeup of the brain. Their process includes applying cutting-edge brain science to restructure the neurological pathways and habit patterns in the brain. 
Candeo has a very quick, 4-question self-assessment that you can access by clicking here. 
One thing that I discovered is that no one is immune from pornography addiction. I've read reports of treatment centers working with men and women of all ages and backgrounds, as well as teens and even young children.
We might think that the things we see and hear don't affect us. Yet we all admit that good music, good movies, television and good books add a lot to our lives. They can relax us, educate us, move us or inspire us. Just as uplifting media can benefit us, pornographic images can negatively affect us.
Not everyone who sees porn will become addicted. However, some will have some kind of emotional opening that allows the addiction to really grab hold.
If you or someone you know has struggled with porn addiction, please tell us your story in the comment section below.