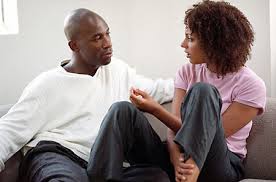 We received an email this past week that included a video recording of a Google Hangout session where there was a panel discussion of sorts about the pros and cons of whether one should tell their partner if they were having an affair.
We've addressed this topic a while back and it seems to be one that can generate some lively debate.
First, read the short post, then watch the video below and then let us know your thoughts on the question…
Should you tell your partner if you're having an affair?
If you're having an affair, many people feel that the best course of action would be to come clean. After all, honesty is the best policy, right?
Not so fast. According to bestselling author and relationship counselor Esther Perel, ("Mating in Captivity") honesty isn't always the best policy – at least not in this situation. Silence is.
Perel says: "Several times already this week I've asked clients, 'Why did you tell her?' They say, 'I wanted to be honest.' I say to them, 'For what? Who benefited from this? You? Your conscience? Your marriage, which is completely in shambles? Couldn't you just finish this [infidelity] off and move on?'"
Her views on infidelity are already controversial, but she also thinks that intimacy in relationships can often impede desire, and that couples who are very close may not have the best sex lives.
"It's not that I don't value intimacy or security – of course I do," she says. "What I say is that secure attachment and erotic desire are two different experiences."
Watch this video panel discussion about infidelity and intimacy that includes dating expert Jo Barnett, relationship psychologist Donna Dawson and Sigurd Vedal, the founder and chief executive officer of affair-facilitating website Victoria Milan.  It lasts about 27 minutes.
httpv://www.youtube.com/watch?v=pqM_Fx5YL3g&feature=share
Please share your thoughts and experiences in the comment section below.  Thanks!