This is the second part of a multi-article series from our friend Tim Tedder, a licensed counselor in Winter Park, Florida.  The series will address ways to find relief from obsessive thoughts or conversations about the affair.
This series will cover these eight strategies:
Take 3 steps toward controlling your affair conversations.
Turn cages into clouds.
Redirect negative thoughts.
Start a Flip Journal™.
Create a Sleep Story.
Release your grip on the past.
Increase your support.
Seek help from an EMDR counselor.
In the first article of the series, Tim covered strategies 1 and 2.   In this post, Tim will tackle strategies 3 and 4.

---
Strategy 3: Relief from Obsessive Thoughts by Redirecting Them
Repeated negative thoughts form powerful patterns in the brain. So powerful, in fact, that they can eventually overwhelm past patterns of cognition and become the new normal in a person's thinking process. These thoughts are uncomfortable and unwanted, but attempts to ignore or deny them seem impotent. Each defeat reinforces the "I am trapped" belief.
To help clients break free, counselors often make use of a technique called thought-stopping . I often recommend the book, The 10 Best-Ever Anxiety Management Techniques by Margaret Wehrenberg. (Part 1 is a rather detailed look at how the brain functions, but you can skip to all the management techniques in Parts 2-4, if you want.)
She writes:

Any thought we think repeatedly makes a sort of neurobiological rut in our brains. Once a neuron pathway is set, it takes some time to change that pathway, so stopping and then interrupting thoughts must be done repeatedly to eliminate the worry tendency over time.
But saying "no" to negative thinking is only one part of the change process. Pushing out an unwanted thought requires significant effort. Eventually, a person becomes too tired or distracted and, in that moment, the unwanted idea slips right back into its familiar place.
To keep that from happening, the old thought must be purposefully replaced by a new one.
Wehrenberg continues…
Thought-stopping is critical, but it is insufficient on its own. You must also divert your attention to a preplanned thought replacement. Your brain makes a decision that the thoughts are unnecessary and then exerts control over them.
So how do you do this?
Start preparing yourself for the struggle by clearly defining the ideas or beliefs on which you want to focus. These thoughts will be opposite from those that have been controlling you up to this point.
They will probably include statements that are true, rational, or hopeful rather than false, irrational, or fearful. Define them clearly, even though you may have no strong emotion connected to them yet.
Here are some examples:
My life is changed, not ruined. I am capable of making choices that will lead to something good. (Imagine what those choices look like.)
I am not alone in this experience. Others have survived pain like this and found something satisfying on the other side. I can, too. (Imagine the good stories others have told, or the good one you want to eventually tell.)
This moment does not define me. It does not define my marriage. My choice is more powerful than my circumstance. (Imagine yourself making healthy choices and what the positive outcome of those choices might be.)
Focusing on the details of the affair does nothing to heal me. Rather, I will increase my awareness of the ways we are working to heal our marriage. (Think about your partner's attempts to connect with you. Imagine the ways your marriage might change. Imagine the ways you might change so that your marriage becomes stronger.)
Whatever intimacies were shared in the affair are part of the past. I don't have to keep bringing them into the present. Instead, I can reclaim our intimacy so that it becomes the only thing that matters now. It's possible that we might learn to experience a stronger connection. (Imagine times of genuine connection and intimacy you shared with your partner, even if it was at the beginning of your relationship. Imagine images or scenes of the way you might be intimately connected to your partner again.)
This was not my fault. I am not perfect, but I am not to blame. The affair was a bad choice made by my partner, not me. I accept responsibility for the choices I make from this point on, and I choose to change for the better. (No marriage is perfect. Honestly acknowledge your part in past marital struggles, whether small or big, but recognize that none of these were an excuse for betrayal. Now imagine the ways you want to change. Picture yourself interacting with your partner in a way that is consistent with how you want to live and love.)
You must spend time to define and imagine your "positive thoughts" or else they will never become strong enough to replace the undesirable ones.
When you consider these preferred alternatives, make them so real in your mind that you can imagine all the sensations experienced (touch, sight, sound, smell, taste). Focus your attention and practice the process until each thought becomes readily accessible.
Once you've practiced this, you'll be ready to face the next onslaught of unwanted thoughts.
When they come, immediately do these four things:
Recognize : Don't try to ignore these thoughts or pretend they don't exist. Acknowledge them for what they are: unwanted guests.
Reject : You must say "no" to them. Whether you do this in your mind or out loud, be forceful in proclaiming your unwillingness to engage them. (I once pulled my car off the freeway, stood on the side of the road and shouted "NO!" to the intrusive thought that had become my foe. It may have looked a bit weird to passing motorists, but I was determined to reject the thing that was feeding my own sense of failure and shame.)
Refocus : Especially at the beginning of this process, the negative thought is not going to easily submit. It wants to fight back. Don't allow yourself to get pulled into the struggle. Rather, do something that helps distract you from your focus on the unwanted thing. Do whatever works for you. Here are a few ideas: (a) Keep a rubber band on your wrist and snap it as a way to help you refocus. (b) Imagine a huge, red stop sign in front of you, or draw a stop sign in the dirt or on a piece of paper. (c) Play a quick game on your tablet or smartphone. (d) Listen, read, or watch something that engages your mind. (e) Practice mindfulness techniques by focusing on what is present around you. (f) Pray out loud. (g) Audibly quote something you've memorized. (h) Find a small object that represents change to you, keep it with you, take it out and use it out as a point of focus whenever necessary.
Replace : Once you have successfully refocused, turn your attention to the positive thought you have practiced. Spend time with it; nurture it. You will have to recognize, reject, refocus, and replace again and again. But every time you do this, you are exercising your control; you are walking through a cloud instead of staying stuck in a cage. Positive thinking will, eventually, become more normal than negative thinking.
Strategy 4: Start a Flip Journal™
The idea for this exercise was born in a session with a client struggling with obsessive thoughts following her husband's affair. The spiral bound notebook I was using for session notes prompted a new idea. I suggested she process work at challenging her thoughts in a more intentional way by flipping her journal.
Since then, many clients have given testimony regarding the benefit of using the Flip Journal™ technique. (At the time I write this, I am in the process of developing a version of the Flip
Journal™ that will offer daily direction in "flipping" a person's thought patterns. See flipjournal.com for more information.)
To practice basic flip journaling, follow these steps:
Buy a spiral bound notebook with pages that are lined on both sides.
At least once a day (or every time you feel overwhelmed with negative thoughts), open the "front" of the journal, turn to the first available empty page, date it, and then write out the full expression of whatever you are thinking and feeling. This is the "Recognize" phase described in the previous strategy.
When finished, close the journal and flip it over so that the back cover is now being used as the new front cover. This simple behavior represents the "Reject" and "Refocus" phases of the previous strategy.
Turn to the next available page, date it, and write out the thoughts or beliefs that are in contrast to what you just finished writing. Focus on what is true, rational, and hopeful. Whether or not you fully believe these things, write them anyway. This action is consistent with the "Replace" phase in the previous strategy.
What you end up with is two perspectives in the same journal. Eventually, they'll meet somewhere in the middle of the notebook.
As you start, you may have much more to write in the first part. In fact, your writings in the positive side may start out being only a few sentences long, but don't stop.
Keep doing this for at least 30 days. Like others who have tried this, you may find that the daily entries in the negative side diminish in length while the positive comments begin to expand.
---
In the next article in this series, Tim will wrap things up by addressing the final four strategies for finding relief from obsessive thoughts or conversations.
---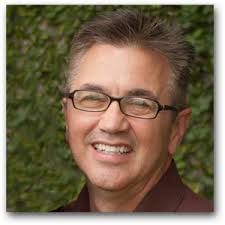 Tim Tedder, LMHC, NCC
Tim is a Licensed Mental Health Counselor and a Nationally Certified Counselor with a passion for helping couples in crisis.  Please check out his courses for healing, change and renewal.