Counselor, Tim Tedder offers some strategies that will help anyone find relief from obsessive thoughts or conversations about the affair.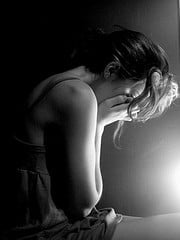 By Tim Tedder, LMHC, NCC
Note: This is the first of a multi-article series from our friend Tim Tedder, a licensed counselor in Winter Park, Florida.  The series will address ways to find relief from obsessive thoughts or conversations about the affair. 
THE PROBLEM
Betrayal is a bomb that blasts a relationship, causing damage in its most vulnerable places.
The victim is usually left stunned or panicked. The emotional trauma is so severe that fear often remains long after the dust has settled.
In battle terms, we use to call this "shell shock." Now we recognize it as an anxiety disorder that may include any or all of the following conditions:
The pain of the betrayal is persistently re-experienced through recurring memories, images, thoughts, or dreams.
Feelings of ongoing distress are associated with these remembrances.
Normal, healthy sleep becomes elusive.
Irritability increases, along with outbursts of anger.
A person becomes hypervigilant, extremely sensitive to anything that appears to threaten safety or security.
These disturbances cause distress or impairment in personal or social functioning.
Let me be clear on one point: It should be expected that most betrayed partners will experience all of the above symptoms in the days or weeks immediately following the discovery of an affair.
They are all normal responses to a traumatic event. But it is reasonable to expect they will diminish in intensity and frequency as time goes on.
Sam and Brenda came to see me after her affair was discovered. It became obvious that Brenda had completely ended the affair relationship and was single-minded in her desire to rebuild their marriage. Even so, Sam continued to struggle with the knowledge that his wife had been intimate with another man.
It was almost 4 months after the discovery when Sam wrote the following in an email to his wife:

"I can't stop imagining him taking off your clothes and doing all the things I know you like. In my mind, I hear you sighing while holding him close… I can't turn off the scenes that keep playing in my head: the two of you hugging in your office, walking on the beach, eating at [the restaurant], talking at the bar. I see you smiling, reaching out for him. I see you holding his hand, kissing him. All this happens so many times that it's easier for me to think about the two of you being a couple than it is for me to think that way about us."
Whether he realizes it or not, Sam has a choice. His obsessive focus on the affair is like a man who goes to the same theater every day and watches the same movie, over and over again. He hates the story and despises the way it makes him feel, but he constantly returns to rewatch it. He wishes the movie would somehow change and tell a different story, but it doesn't. Each day, he walks out of the theater angry or depressed, then buys another ticket.
He needs to leave that theater. He needs to watch a new movie. He needs to redirect his focus away from the constant replay and give attention to a different story, a new alternative. This is easier said than done, I know, but let me explain some strategies that will help anyone find relief from obsessive thoughts or conversations.
This article [series] will cover these eight strategies:
Take 3 steps toward controlling your affair conversations.
Turn cages into clouds.
Redirect negative thoughts.
Start a Flip Journal™.
Create a Sleep Story.
Release your grip on the past.
Increase your support.
Seek help from an EMDR counselor.

You are Not Alone If You Experience Post Infidelity Stress Disorder
STRATEGIES FOR RELIEF

Strategy 1: Take 3 steps toward controlling your affair conversations.
One complaint I frequently hear from people who had an affair sounds something like this:
"My spouse won't quit talking about it. I'm trying to be patient, but it's getting to the point that I dread coming home because I know another list of questions will be waiting. They're not even new questions; we talk about the same thing over and over again."
I encourage betrayed partners to take control of their affair conversations by following these three steps.
1.  First Step: Have a Total Truth Talk.
I am often surprised by how many times I will come across unfaithful partners, and sometimes even other therapists, who believe that recovery can be achieved apart from an honest conversation about affair details. Refusing to talk openly and honestly about the affair leaves the wound infected; confession is a cleansing ritual that allows the injury to heal.
Most affair partners are reluctant to talk about the affair, even if their only motive is a desire to guard against further pain. If you have been betrayed, you need to be clear about why it is important to know the truth. Give assurance that you do not want to use the information to accuse or shame your partner, but help him/her understand that before you can begin to trust, you need to know they are willing to start risking honesty. And before you can forgive, you need to a clear understanding of the offense.
One of the best expressions of this need is found in a letter one man wrote to his wife explaining why he needs her to tell him about her affair. He starts the letter this way:
"I know you are feeling the pain of guilt and confusion. I understand that you wish all this never happened and that you wish it would just go away. I can even believe that you truly love me and that your indiscretion hurts you emotionally much the same way it hurts me. I understand your apprehension to me discovering little by little, everything that led up to your indiscretion, everything that happened that night, and everything that happened afterwards…

"I can actually see that through your eyes you are viewing this whole thing as something that just needs to go away, something that is over, that he/she doesn't mean anything to you, so why is it such a big issue? I can understand you wondering why I torture myself with this continuously, and thinking, doesn't he/she know by now that I love him/her? I can see how you can feel this way and how frustrating it must be. But for the remainder of this letter I'm going to ask you to view my reality through my eyes…" (The full letter is posted online at affairhealing.com/need-for-answers.html .)
Is there a limit to how much detail should be shared? Absolutely. Anything that comes out of this conversation cannot be unheard, so care should be given in regard to what questions are asked.
Spouses who ask detailed questions about sexual experiences, or places, or specific dates and times usually regret knowing these things later on, although they seemed desperate to know them in the moment. Great consideration should be given to whether each question will help or hinder ongoing recovery.
But in the end, the betrayed partner should be the one who finally decides what questions should be asked. If the affair partner has concerns, then you both should agree to only discuss these things with the help of a qualified counselor, religious leader, or someone you both agree will be trustworthy and fair.
Additional information about the affair question & answer process can be found online on these two pages: affairhealing.com/asking-about-the-affair.html and affairhealing.com/telling-affair-details.html.
2.  Second Step: Intentionally limit ongoing conversations.
Once questions have been answered, the betrayed partner should immediately begin limiting the number of times they talk about the affair. Some infidelity counselors insist that affair questions stop completely once the Truth Talk is done, but this seems too abrupt for many clients. Instead, I encourage them to begin self-regulating their conversations. If they were previously talking about the affair every day, I encourage them to commit to only 3 conversations a week for two weeks. I also recommend defining a limit to the length of each talk (15 minutes to an hour) and never starting a conversation just prior to bedtime.
Between conversations, any question or thought about the affair should be written in a notebook. Prior to a planned conversation, the notebook can be reviewed to determine which issues still need to be discussed. After two weeks, move to 2 conversations per week, then down to one, then "as needed" but no more than once per week.
3.  Third Step: Announce your final affair conversation.
Talking about the same things again and again may bring you momentary relief, but without long-term comfort. If things do not change, your partner will become increasingly resentful or avoid being around you. As soon as you can admit that no new information is being discussed, make the choice to stop talking about affair details. Announce this to your partner and commit to following through.
You can continue to be honest about the feelings you experience as a result of the affair (fear, sadness, hurt, anger), but keep the focus of your conversation on the present. The only reason to talk about past affair details again is if new information arises, or if both of you are in agreement concerning the desire to discuss these things.
Getting Over an Affair: Dealing with Triggers After an Affair
Strategy 2: Turn cages into clouds.
During the first weeks following the discovery of an affair, it is normal for a betrayed spouse to be consumed with thoughts and questions about the affair. This is an extremely stressful period. In most cases, tension begins to subside as fear is replaced by hope, or confusion is replaced by new direction and purpose.
For some, however, the stress is so overwhelming that they begin to wonder if life will ever feel "normal" again. They fear this may their new reality: a cage from which they will never escape; a trap of endless anxiety.
If not properly confronted, the fear itself becomes the new enemy. Instead of seeing their condition as a temporary consequence brought on by the pain of betrayal, the wounded individual begins to believe in the permanence of this anxious state. They view themselves as a powerless prisoner rather than a wounded traveler.
Does this sound familiar to you? If so, you need to understand this truth: you are not trapped in these moments. They are real, but they are temporary. They are clouds, not cages . You will experience quite a few of them, but you can pass through them all.
Eventually, they will thin out and go away for good.
The next time you begin to experience the familiar anxiety, don't try to suppress it. Meet it head on but say (out loud, if you want to!), "You are not a cage, you are a cloud I will walk through." For a moment, give attention to whatever is necessary (pain, grief, fear). Write your thoughts and feelings in a journal, if you want, but then move out of the cloud. The next two strategies will help you do this.
---
In the next article in this series, Tim will continue to address additional strategies that will help anyone find relief from obsessive thoughts or conversations.
---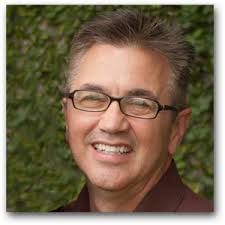 Tim Tedder, LMHC, NCC
Tim is a Licensed Mental Health Counselor and a Nationally Certified Counselor with a passion for helping couples in crisis.  Please check out his courses for healing, change and renewal.