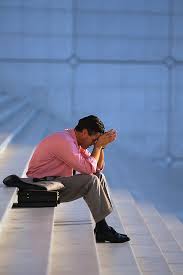 This week we want to discuss whether or not you should tell the other person's (OP's) spouse about the affair. 
Over the course of the last several months of doing this blog, we've encountered several instances where some of you have struggled with this dilemma.
What we're referring to  here is the issue of telling the other betrayed spouse that their husband/wife is having an affair with your spouse. 
Some people may believe that it is none of their business to divulge this information and that it is the responsibility of the other cheater to handle it.  It's also a very hard thing to be the messenger for such traumatic and painful news.  Do you want that responsibility?
Others may believe that not only is it the proper thing to do to inform the other betrayed spouse, it is an obligation to inform them of the affair in some fashion if they have knowledge that the other BS does not know about it.  Often the right things to do are the hardest things to do, and being the bearer of bad news is no fun, but they have to be able to sleep at night.
So, here are some questions to consider for our discussion this week…
Should you tell about an affair?  Why or why not?
Is it even your business or responsibility to do so?
What are the risks of telling the other betrayed spouse about the affair?
What should the intent of telling the other BS be – to punish the cheater, to help the unsuspecting BS or something else?
What if the shoe were on the other foot…would you want to be told of your spouse's affair?
Any of you who have gone through this, please share your story.  Why did you choose to tell or not to tell?  For those that told, what was the resulting 'fallout'?
Please remember to reply to one another in the comment section.
Thanks!
Linda & Doug
  [wlsp_signup]
LINESPACE