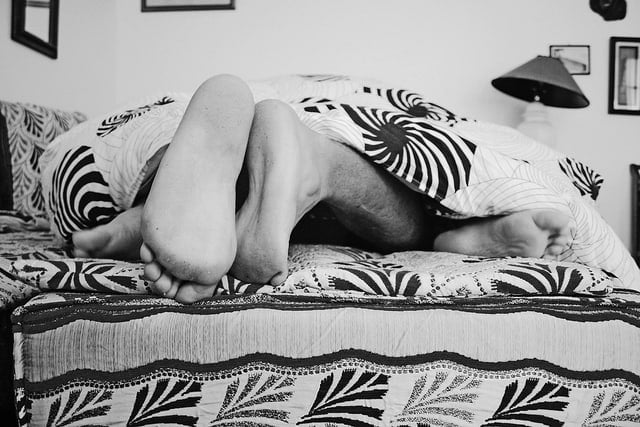 A real-life scenario that addresses the question: Is there an ethical obligation to tell the betrayed spouse if their husband or wife was having a sexual affair?
By Sarah P.
A couple of weeks ago, I received some questions about a situation involving infidelity. The person asking the question had walked in on married coworkers having sex. Here is a summary of the situation:
Coworker A got a brand-new car. She parked her new car in a remote area of the parking garage where she worked so that it would not get dented.  She worked in a large city and cars like hers were also targets for theft. Coworker A parked her car in the most remote area of the parking garage under her corporate office.
Coworker A had a long day and she ended up leaving work around 10 pm.
When she arrived at her car, she noticed that a married, male coworker with a large family (coworker B) was having backseat sex with a female coworker (coworker C). Coworker C was a married woman, but did not have children.
Coworker A was in shock and got in her car and sped off.
She worked with both of these people and knew coworker B as a happy, family man with a loving and beautiful wife. In fact, coworker B had a marriage that was the envy of the workplace: a wonderful wife, adorable and successful children, and fun family vacations.
If anyone's marriage was "affair-proof," it was coworker B's. Or, so everyone in the office believed….
Coworker A had never liked coworker C because coworker C had very lax boundaries around all the men at work.
Coworker A knew that is was inevitable one of the men in the workplace would have a quickie with coworker C, but she could not get over the fact that it was coworker B.
Coworker A's head was spinning because coworker B appeared to be the ultimate family man, ultimate husband, and the last man on earth anyone would suspect to cheat on his wife.
The Next Day 
At work the next day, coworker A avoided coworker B and C at all costs. Coworker A was trying to decide if she should pretend she did not see anything and continue to avoid these people OR if she should tell the wife.
Coworker A knew that coworker C was very promiscuous and that she likely had all kinds of STD's. Coworker A knew that these STDs would be passed along to the wife if coworker B was sexually active with his wife.
Coworker A also wondered to herself what coworker B's wife did to cause him to cause an affair. Of course, I immediately told coworker A that it is impossible to cause someone to have an affair.
Coworker B had made a concerted choice to cheat on his wife and he knew exactly what he was doing.
But, coworker A struggled to understand that.  She believed cheating was inevitable. So, the next question coworker A asked was, "How did coworker C seduce coworker B?"
For that, I had the same answer: cheating is a choice. Coworker C can seduce all the men she wants and had attempted to seduce many men in the very same corporate, office building. Coworker B simply made the choice to cheat.
In the end, coworker A and I talked about whether or not she had an obligation to get word of the affair to the wife. I told coworker A that if I were the wife in that situation, I would give thousands of dollars to anyone who came forward with proof of my husband's affair.
Why?
Because there is always a chance of transmitting STD's. As long-time readers know, I was unaware of my ex's affair and just a week after finding out about his affair, I also found out I had what was nearing stage two cervical cancer.
The Newest Statistics on the Human Papilloma Virus 
Here is the part I hate talking about… because it is such a bummer. I am just like the "Shame Wizard" who is "making life a little bit lame."
Who is the Shame Wizard? He is a cartoon character with a cockney accent from a TV show that is for mature viewers and NOT children. Here is the Shame Wizard's song. Please note that if you are easily offended, this clip is NOT for YOU. If you dislike sexual humor, this clip is also not for you, although the sexual humor comes with an extremely relevant purpose… there are always consequences for behavior. You have been warned.
However, if you are someone who understands satire, irony, and gallows humor… you might just find the Shame Wizard both funny, insightful, and so painfully honest that it hits too close to home and hurts a bit:
Now onto my point.
There are real world repercussions of infidelity. For new readers, there are over 200 strains of the human papilloma virus. Some of these strains cause warts, including genital warts, but two of those strains cause fast growing cancers that kill you even if you are young and healthy.
Numbers 16 & 18 of the Human Papilloma Virus (HPV) cause fast-growing cancers that do not necessarily show up as genital warts. By the time you find evidence of these strains, it may be too late.
Here is the most SOBERING fact about HPV: condoms do NOT protect a person from getting it.
The only thing that assures an individual does not get cancerous HPV is for them to be in a completely monogamous and long-term relationship with one partner.
Like remember 150 years ago when most people did not sleep around?
Sure, some people slept around. But, they were few in number compared to today.
In the past there were more consequences….
There were issues with pregnancy, being branded with Scarlet Letters, there was SHAME, there was being kicked out of entire communities, beheaded, stoned to death, and social ostracization. So, most people kept sex within marriage and abided by the marriage contract: forsaking all others and being as one flesh.  
What does sexual monogamy mean?
Monogamy means that the follow acts happen ONLY with your marriage partner.
Kissing
Fingering/manual sex
Providing or receiving oral sex
Providing or receiving anal sex
Providing of receiving vaginal sex
Having contact with another person's genitals, even if it is just rubbing skin on skin
Using vibrators or other sex toys
All of the above must only be done with your marriage partner. IF you mess up and engage in these behaviors only once, you can still transmit cancerous HPV to your spouse.
Most people do not realize that cancerous HPV is more dangerous than AIDS. AIDS is not transmitted if people practice safe sex. Thankfully, there are also medications for AIDS patients that extend their lives for many years.
But, there is no such thing as safe sex when it comes to cancerous HPV. It causes innocent people to die and is spreading like wildfire.
The bottom line: many cancers are caused by the STD form of the human papilloma virus: Oral, throat, esophageal, vaginal, cervical, uterine, penile, and anal cancer all have origins in the human papilloma virus. Of course, HPV is not the only thing responsible for these cancers. It is one contributing factor.
The Question
Now that we have had that bummer of a reminder about sex, let's answer coworker A's question:
Is there an ethical obligation to get word to coworker B's wife (or coworker C's husband) that coworker B/C are having a sexual affair?
Now here are my questions:
If you were coworker B's wife, would you want to know?
For the men out there, if you were coworker C's husband, would you want to know?
Who thinks that this information should be withheld from coworker B's wife and/or coworker C's husband? If so, why?
If you were coworker A, what would you do?
Is there an obligation to tell human resources? Note: For everyone out there, when a man has an affair at work and it is found out, he usually gets fired and the woman often keeps her job due to sexual harassment laws.