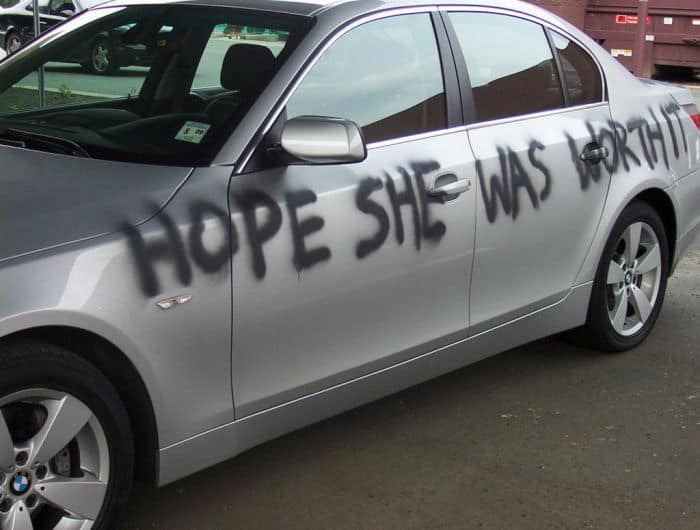 What about the urge for revenge after the affair?
For many betrayed spouses, the thought of having a revenge affair of their own is a thought that races through their minds at one time or another.
Many have feelings that they want to make their spouse hurt as much as they have been hurt.
But is this train of thought healthy – or even accurate?
It seems that in many cases the betrayed spouse decides to have an affair in an attempt to make themselves feel better, or to get even, or to simply have some "fun" of their own. 
From our experiences in talking with those who did,  the result has been that it usually does the opposite and makes them feel even worse, and will usually do more harm than good.
But not always.
There are certainly those who have exacted some form of revenge – an affair of their own – and thought it was the best thing they ever did.
Interestingly,  what often happens when the betrayed spouse has a revenge affair,  is that the unfaithful person actually may feel as though they have been let off the hook – so to speak.
They don't feel the same level of betrayal.
They may even end up feeling better because there is a sense that much of the guilt that they feel has been absolved.  They feel as though they have paid the price for their actions and that they should now be forgiven and/or released from their guilt.
Revenge after an affair can encompass many different things.  It can be a revenge affair of your own, or it can be getting back at your spouse of the other person in some other fashion.  The sky is the limit.
Dr. Robert Huizenga, author of "Break Free From the Affair," offers this brief (4+ minutes) video on the revenge affair that you might want to check out.
So, we're going to have a discussion this week.  Here are some questions to consider…
Have you considered having a revenge affair of your own?  If so, did you act on it?  
If you did act on it, what was the result?  That is, did your spouse find out?  What was his/her reaction, etc.?
If you wound up not having a revenge affair of you own, what stopped you from going through with it?
Did you carry out any other forms of revenge against your spouse and/or the affair partner?  If so, please share the details and the outcome!
Please be sure to reply to one another in the comments below.
Thanks!
Linda & Doug
Photo: Harsh Agrawal