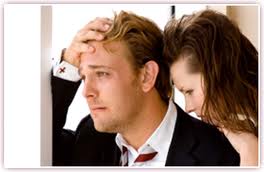 Why do men and women cheat?
This question has been asked forever and it's an easy question – but with no easy answers.
One website that I found stated that there are basically two related explanations given for why men and women cheat.
(1) Because of problems in their relationship – something is missing, needs not being met, fading passion, loneliness, they find someone who treats them better or who appreciates them more than their current spouse, and so on.
(2) For reasons that are deep within our human nature.
If you're the unfaithful, get it, read it and carefully consider the advice. If you're the betrayed, give it to your unfaithful spouse.
In a recent post on Marriage Sherpa, they mention that basically the "problem in the relationship" theory doesn't float because it discounts one important fact: not all men and women cheat.  (The post was about why women cheat, but I think this applies to both sexes.)
If they were truly good reasons, then those reasons would be applicable to everyone – all the time.
The post goes on to say:  "The answer that is most difficult to swallow is also the truth: it's a matter of personal character. Now, that's hard for the cheater to hear, and sometimes, for the victim to accept. It's easier to believe there is some reason that pushed the cheater to cheat."
So…
Why do men and women cheat?
Do you agree with the theory that men and women cheat because of a character issue? Or, do you think there are other reasons for cheating? Why?

Please be sure to respond to others in the comment section.
 Thanks!
 Linda & Doug