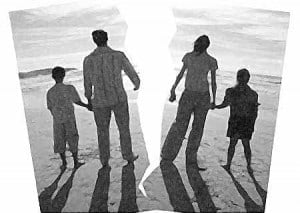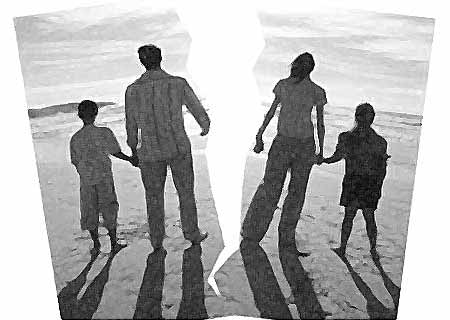 Over Easter weekend we met up with some good friends of ours for a few drinks and some live music.  This couple is one of very few friends who know of our situation. During our time together they shared a story of one of their neighbors who had an affair a couple of years ago and eventually married his affair partner. 
They also shared some details of what has happened to the family as a result.
The man (who had the affair) and his new wife of four months seem to be getting along fine and are still in the honeymoon stage of their relationship.  It will be curious to see how their relationship evolves as time passes.
The ex-wife however, is having a much harder time of it.  She has become an alcoholic and spends a good deal of her time drinking and sleeping.  She has attempted to date again by utilizing a few different online dating sites but has not yet found anyone worth pursuing.  She is lonely, angry and hurt.
During their twenty-something-year marriage they had three kids – all now out of college and out on their own, but this whole situation has had a huge effect on them as well.
They have one daughter who is married, and after a period of time she was the only one of the three kids who began to at least accept what had happened and was willing to have a relationship with her dad and his new wife.   She didn't like it necessarily and she was still mad at her dad, but she felt that she had to do it. 
She and her husband just separated as a result of her own affair with a co-worker. 
Did her father's affair have anything to do with this?  Who's to say?  I wonder though…
Daughter number two has had the hardest time with this whole situation as she is the only sibling that lives in close proximity to her mom.  She has had to take care of her mother and has tried her best to get her mom back on her feet and to start living her life again.  It's been a very stressful situation which has caused her to resent her dad and her other siblings. 
She has gained 35 pounds, drinks too much and goes to therapy as a result of her dad's affair and her inability now to maintain a lasting, trusting relationship.  She is very angry at what her dad did to her mom and has no desire to ever meet his new wife.  Her relationship with her dad is strained to say the least.  Oh… she is very pissed at her sister for having an affair.
The son is also very angry and refuses to have anything to do with his dad's new wife.  Dad and son rarely talk anymore and the several hundred miles that separate them makes it difficult for them to see each other as well. 
He has a college education but can't find a meaningful job and lives with the financial support of his mom.  Though the family is well off, he lives in a slummy area of a big city and spends most of his time drinking and partying and is currently not involved in any relationship.
As a family, they never get together for holidays, vacations or just to hang out.  There's an abundance of hurt, anger and resentment which makes it very difficult for them to carry on a "normal" conversation during the rare occasions that they do communicate. 
We've met this family in the past during a neighborhood block party that our friends invited us to.  Now granted this was several years ago, but on all accounts they seemed like a very normal, loving family doing the typical stuff that close families do – sports, church, family vacations, etc.
The affair has literally torn this family apart and has had many profound effects individually and in their relationships with one another and with other people.
I've briefly summarized this family's current situation and I'm sure there is much more to the story that we do not know about.  However, it demonstrates the destructive nature that infidelity can have on a family – directly and indirectly.
Thus, it leads me to our weekly discussion topic…
How has the affair affected other members of your family…emotionally, physically, mentally, etc.?

What have you done (or tried to do) to help repair the damage and/or ease the situation?

Please be sure to reply to one another in the comment section below.
Thanks!

Linda & Doug
Looks like you haven't signed up yet to become a member of our site.  Check out all the benefits of membership by clicking here.
LINESPACE